What Was the Meaning of Bethesda in John 5?
Do you want to be healed? John 5:6b
How long do we live with trouble before we're on our knees, asking God for healing of any sort—physical, emotional, or spiritual? Jesus walked over to a man who couldn't walk and healed him on one of the porches of the Pool of Bethesda. There was a crowd of people at the Pool of Bethesda, but this lame man was the only person healed by Jesus that day, according to the Gospel of John. Maybe this man's healing was an example. Maybe more people were healed that day by their own faith in God. The Gospel of John doesn't tell us what happened next.
Perhaps many of us who need healing sit at the side of the pool, but don't jump in. We remain high and dry to the side of the healing waters of our spiritual journey. We come up with reasons for not seeking healing with our whole hearts. The healed, lame man in this story told his arsenal of excuses to Jesus. The miracle of this story is that even though the lame man thought and behaved in a typical, self-defeating way, Jesus noticed him and healed him.
What Was the Purpose of the Pool of Bethesda?
The Pool of Bethesda in Jerusalem was where sick people gathered with hopes of being cured of their illnesses. The Aramaic word Bethesda means "house of mercy" or "house of grace" in English. Lounging at one of the five porticos or porches adjacent to the pool, the ill people waited and watched for an angel to stir the water. The hopeful, diseased people at the poolside believed that the first person to step into the water after it was stirred by an angel was healed (John 5:1-4).
A German archeologist living in Jerusalem unearthed surrounded by four porticos—with a fifth portico dividing the pool into two separate pools—in 1956. The site is in Jerusalem, close to the Church of Saint Anne and near the Sheep Gate, true to its location described in John 5:2. There are sections of the pool up to 40 feet deep and other areas with small caverns and shallow baths.
The pool is believed to have been used throughout history for ritualistic baths as well as a place where invalids waited to step into the pool for healing. The Bethesda Pool where Jesus healed the paralytic man believed to have been a mikveh, or ritual bath, in the time of Christ. Roman citizens in Jerusalem a century or two later had medicinal baths constructed at the Bethesda Pool. To commemorate Jesus healing the lame man at the Pool of Bethesda, Christians controlling Jerusalem in the later Byzantine and Crusader periods added a chapel and churches that now cover the Bethesda Pool complex.
A sculpture in New York's Central Park by American Emma Stebbins, titled "Angel of the Waters," was constructed between 1859 and 1864 as a tribute to Jesus' Bethesda pool miracle. This neoclassical sculpture features an eight-foot bronze angel standing above four small cherubim representing health, purity, temperance, and peace. Its peaceful location in a pool of water is popular with visitors and filmmakers.
What Lessons Can We Learn from the Paralytic at Bethesda?
Excuses, excuses—work around them.
Jesus brushes off the excuses of the lame man in John 5: 7-9. It's written, The sick man answered Him, "Sir, I have no man to put me into the pool when the water is stirred up; but while I am coming, another steps down before me." Jesus doesn't put much stock in the lame man's excuse for not more actively seeking healing for 38 years. Jesus tells the lame man to get up, walk, and carry his bed— and the lame man does. Action replaces thoughts and words of self-pity, which have a hold on the lame man's reality for far too long.
We wait too long to ask for healing.
As illustrated in John 5: Now a certain man was there who had an infirmity thirty-eight years. When Jesus saw him lying there and knew that he already had been in that condition a long time, He said to him, "Do you want to be made well?" (John 5:5-6).
I wonder how long this lame man was waiting for an opportunity to be healed at the Pool of Bethesda. Was he at the Pool of Bethesda for many years of his illness? Jesus heals him in an instant.
Jesus asks the lame man if he wants to be healed for a reason. Maybe the lame man was not committed to, did not believe in, his own healing. Matthew's Gospel says Ask and it will be given to you; seek and you will find; knock and the door will be opened to you" (Matthew 7:7). Seize the moment! Ask God for your heart's desire.
We can work around conventional methods.
Jesus approached the lame man, whereas people in the crowds seeking healing usually approached Jesus. Jesus barely spoke to the lame man at the Pool of Bethesda before curing him. There was no ritualistic process in the man's healing. The man did not have to step into the pool to be healed. Jesus healed him with a few words at the side of the pool.
After Jesus slips away in the crowded streets of Jerusalem, Jewish people admonish the no-longer lame man for carrying his mat on the Sabbath. The walking man says, "The man who made me well said to me, 'Pick up your mat and walk' (John 5:8). At this point in the Gospel story, the healed man cannot tell other Jews who healed him; he doesn't know Jesus' name.
Later Jesus runs into the healed man at the temple and tells him to stop sinning to avoid further trouble. The lame man knows then that it is Jesus who has healed him and tells his fellow Jews. The whole event is carried out in an on-the-fly manner.
It's not easy to live with illness and hope for healing.
I, my family, and some of my friends have chronic and acute health issues. I know health problems don't go away very easily. Attitude changes may be instantaneous, however. And actions follow thoughts of healing. I know personally, that spiritual healing may occur without physical healing and that makes all the difference in our health journey. A positive outlook in the face of our own disease or injury—and as our bodies get older—is a miracle in itself.
We have to do our part to maintain good health.
When Jesus finds the healed, once lame man in the temple, Jesus says, "See, you have been made well. Sin no more, lest a worse thing come upon you" (John 5:14).
A whole regime of healthy living promotes and sustains healing. It's not easy to eat our vegetables, exercise, and reduce stress, but it's a big part of the healing process. Honor your body as a temple of God.
Is There a Danger in Waiting for Jesus at Bethesda?
Isaiah 40:31 reminds us that . . . those who hope in the Lord will renew their strength. They will soar on wings like eagles; they will run and not grow weary, they will walk and not be faint.
Waiting patiently is a fruit of the spirit, but there comes a time we need to do something. That is, after hoping and praying for improvement in our health, we need to act upon our renewed strength. We can listen to God's voice and follow his lead when moving forward with our health plan.
In a Crosswalk.com article, "The Men in Christ's Life: The Man at the Healing Pool," by Kris Swiatocho of The Singles Network Ministries (August 22, 2007), he comments, "You dummy, get your parents to help you into the pool. What about your friends, where are they? While you are laying there haven't you met anybody else who might help you? Why not get close enough so it is only a foot away when it's time?" In his article, Kris Swiatocho encourages his readers to plan for success and avoid failure by making changes in their lives.
It's wise and Gospel-based to see a pool filled with hope and opportunity and then dive in. Pray to God for healing today. And respond with action when you hear His voice telling you what to do for a better life.
Photo credit: ©Getty Images/Martin Barraud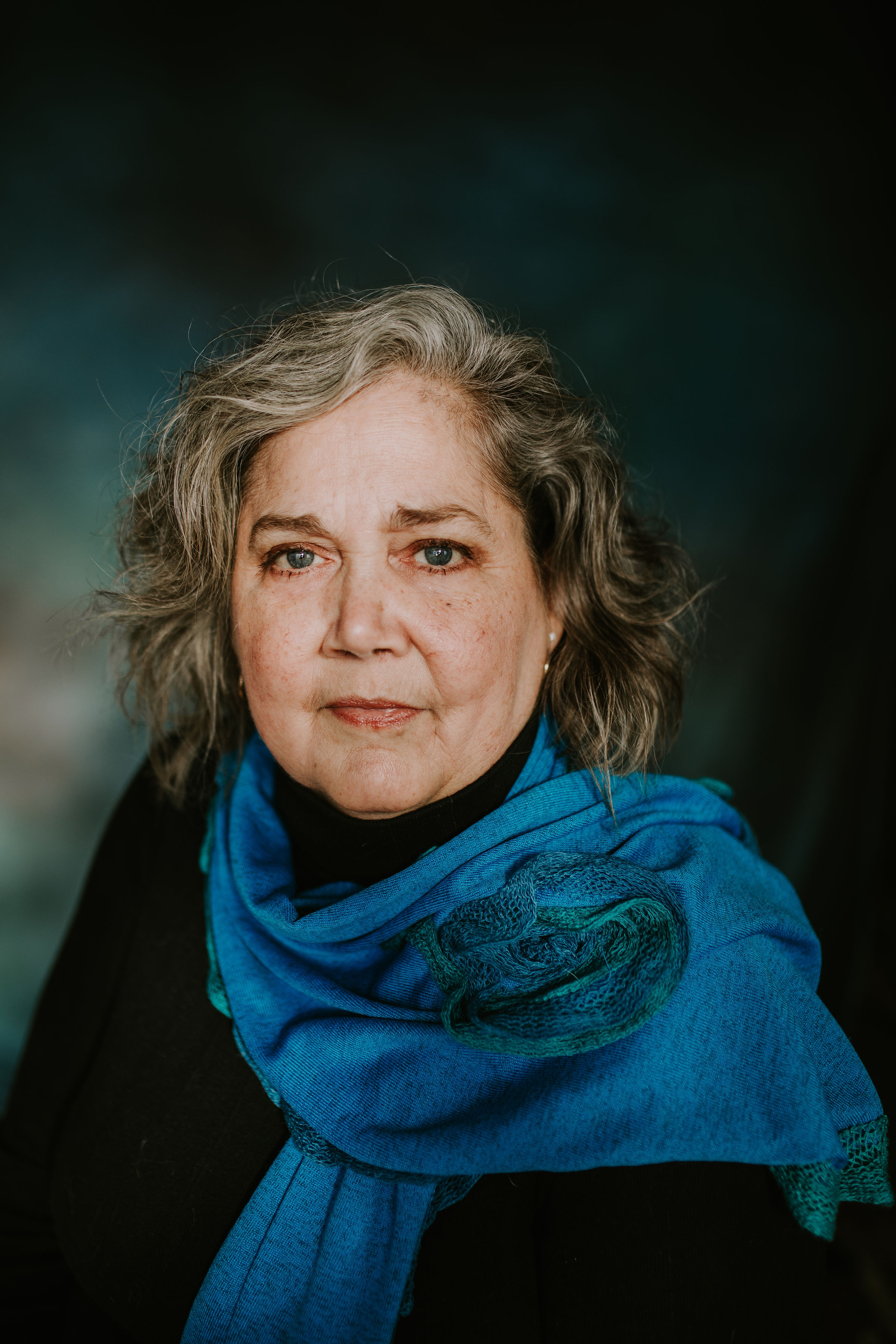 Betty Dunn hopes her articles in Crosswalk.com help you hold hands with God, a theme in her self-published memoir Medusa. A former high school English teacher and editor, she works on writing projects from her home in West Michigan, where she enjoys woods, water, pets, and family. Check out her blog at Betty by Elizabeth Dunning and her website, www.elizabethdunning-wix.com.