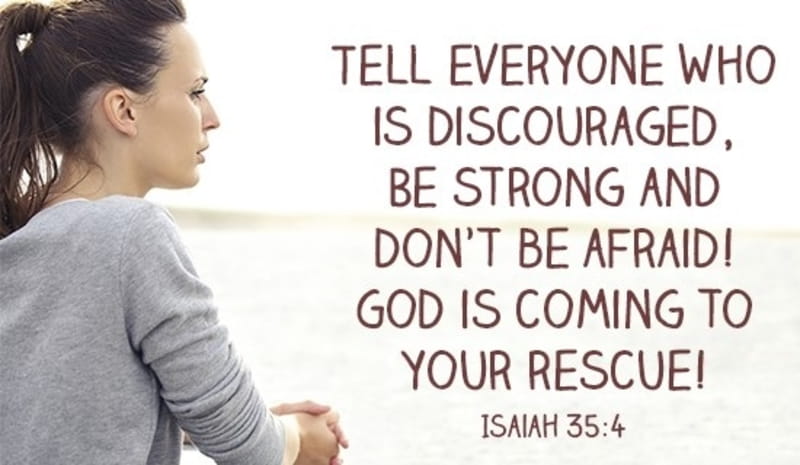 What Bible verses can provide strength when you feel weak? - The Bible offers many valuable quotes and verses on finding strength for hard times and encouraging our faith when we feel despair. Satan's goal is to make us feel weak, useless and ultimately to destroy us. Fight his attacks at your mind, body soul with the truths of Scripture! You have a loving God who can and will go before you!
Top Scriptures about Strength
Philippians 4:13 - I can do all things through him who strengthens me.
Deuteronomy 31:6 - Be strong and courageous. Do not fear or be in dread of them, for it is the Lord your God who goes with you. He will not leave you or forsake you."
Isaiah 41:10 - Fear not, for I am with you; be not dismayed, for I am your God; I will strengthen you, I will help you, I will uphold you with my righteous right hand.
If you are looking for more Bible verses about strength and wondering where you can find strength to get through the hard times, below is a collection of our favorite Scriptures that provide comfort and power. Read and meditate on these verses to discover how great and mighty our God is and how he wants to provide for you. Memorize God's promises found in the Holy Bible so you can call on them in time of need
A Prayer for Strength
If you are struggling to find the words to pray, use our prayers for strength and discover the healing power of prayer. You will experience a renewed heart and mind when you combine the power of God's Word and prayer! Here is a short prayer you can say right now: Lord, I'm weary. My energy is sagging, and my motivation is lagging. And I am so in need of you. I need your strength and your fresh touch to get back on track again. Your Word says the joy of the Lord is my strength. If that's true, then I need your joy to replace all the bone-tired parts of my mind, body, and soul. Renew my strength, Lord. Fill me with your supernatural power to overcome each obstacle in my path. With my eyes on you, Lord, with you walking beside me, working through me, I can make it. Thank you, Lord! In Jesus name, amen.