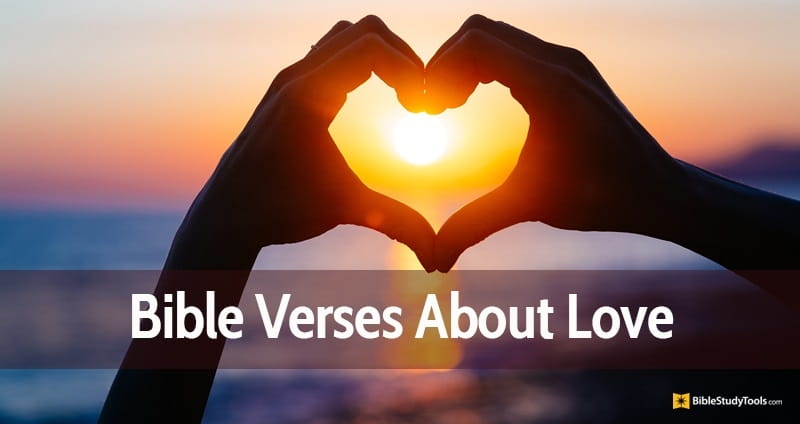 Bible Quotes on Love: If you're looking for Scriptures to reflect your thoughts and feelings toward someone, our collection here will provide a wide variety of Bible verses on loving others, love within marriage, loving enemies, and agape love.
The Bible says that God is love, which makes it the perfect source to learn how to love others, even those who are difficult for us too. Our world has skewed the meaning of true love but God's Word remains a steadfast, true source of knowledge on how to love. Read and meditate on this list of Scripture from the Holy Bible and begin seeing the change in your heart and mind that comes from pursuing self-less love!
Download a Personal Copy of Powerful Bible Verses about Love!
Marriage Bible Verses
God created and instituted marriage. The Bible is the only true source for the definition of marriage and roles of husband and wife. Whether you are looking for Scripture to include in your wedding vows during the ceremony or looking to renew the love in your marriage, this collection of Bible verses will provide excellent encouragement and inspiration.
"Wives, submit yourselves to your own husbands as you do to the Lord. For the husband is the head of the wife as Christ is the head of the church, his body, of which he is the Savior. Now as the church submits to Christ, so also wives should submit to their husbands in everything. Husbands, love your wives, just as Christ loved the church and gave himself up for her to make her holy, cleansing her by the washing with water through the word, and to present her to himself as a radiant church, without stain or wrinkle or any other blemish, but holy and blameless. In this same way, husbands ought to love their wives as their own bodies. He who loves his wife loves himself. After all, no one ever hated their own body, but they feed and care for their body, just as Christ does the church - for we are members of his body. "For this reason a man will leave his father and mother and be united to his wife, and the two will become one flesh." This is a profound mystery—but I am talking about Christ and the church. However, each one of you also must love his wife as he loves himself, and the wife must respect her husband." ~ Ephesians 5:22-33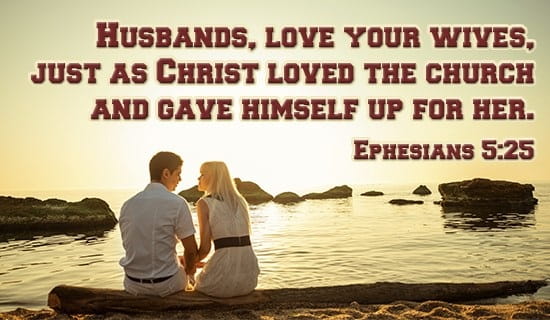 Bible Verses About Love in Relationships
As Christians and followers of Jesus Christ, the Bible tells us that the world will know us by our love. The greatest testimony that we can be is to love those around us - whether family, friends or stranger. God puts no limits on love. The below Scripture will guide you in choosing to "put on love"!
Bible Verses About God's Love
God is love! If we want the perfect example of love, it is in our creator God. Often, God's love is referred to as agape love which is the highest form of love that is selfless and sacrificial. It is steadfast, unchanging, and unconditional. Below are a few Scripture examples of God's great love for you!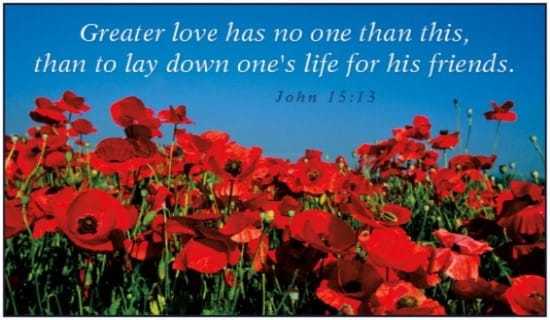 "For God so loved the world that he gave his one and only Son, that whoever believes in him shall not perish but have eternal life." ~ John 3:16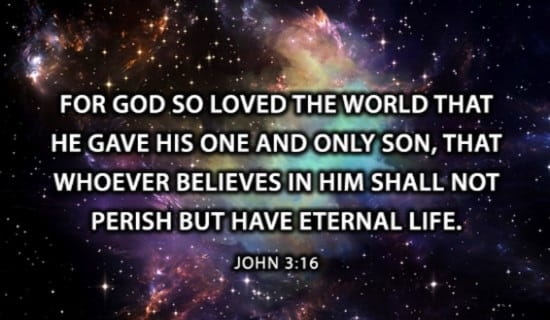 Bible Verses About Loving Your Enemies
The idea of loving and forgiving our enemies sounds completely ridiculous at times. It is our human nature to want to defend ourselves and fight back. However, if we are called to be like Jesus, we are called to forgive those who hurt us. Loving your enemy is less about reconciling a relationship and more about the condition of your heart! Here is a collection of Scripture that will bring you peace and resolve in your relationships.
"But to you who are listening I say: Love your enemies, do good to those who hate you, bless those who curse you, pray for those who mistreat you. If someone slaps you on one cheek, turn to them the other also. If someone takes your coat, do not withhold your shirt from them. Give to everyone who asks you, and if anyone takes what belongs to you, do not demand it back. Do to others as you would have them do to you." ~ Luke 6:27-31
"But love your enemies, do good to them, and lend to them without expecting to get anything back. Then your reward will be great, and you will be children of the Most High, because he is kind to the ungrateful and wicked."  ~ Luke 6:35
"You have heard that it was said, 'Love your neighbor and hate your enemy.' But I tell you, love your enemies and pray for those who persecute you, that you may be children of your Father in heaven. He causes his sun to rise on the evil and the good, and sends rain on the righteous and the unrighteous. If you love those who love you, what reward will you get? Are not even the tax collectors doing that? And if you greet only your own people, what are you doing more than others? Do not even pagans do that? Be perfect, therefore, as your heavenly Father is perfect". ~ Matthew 5:43-48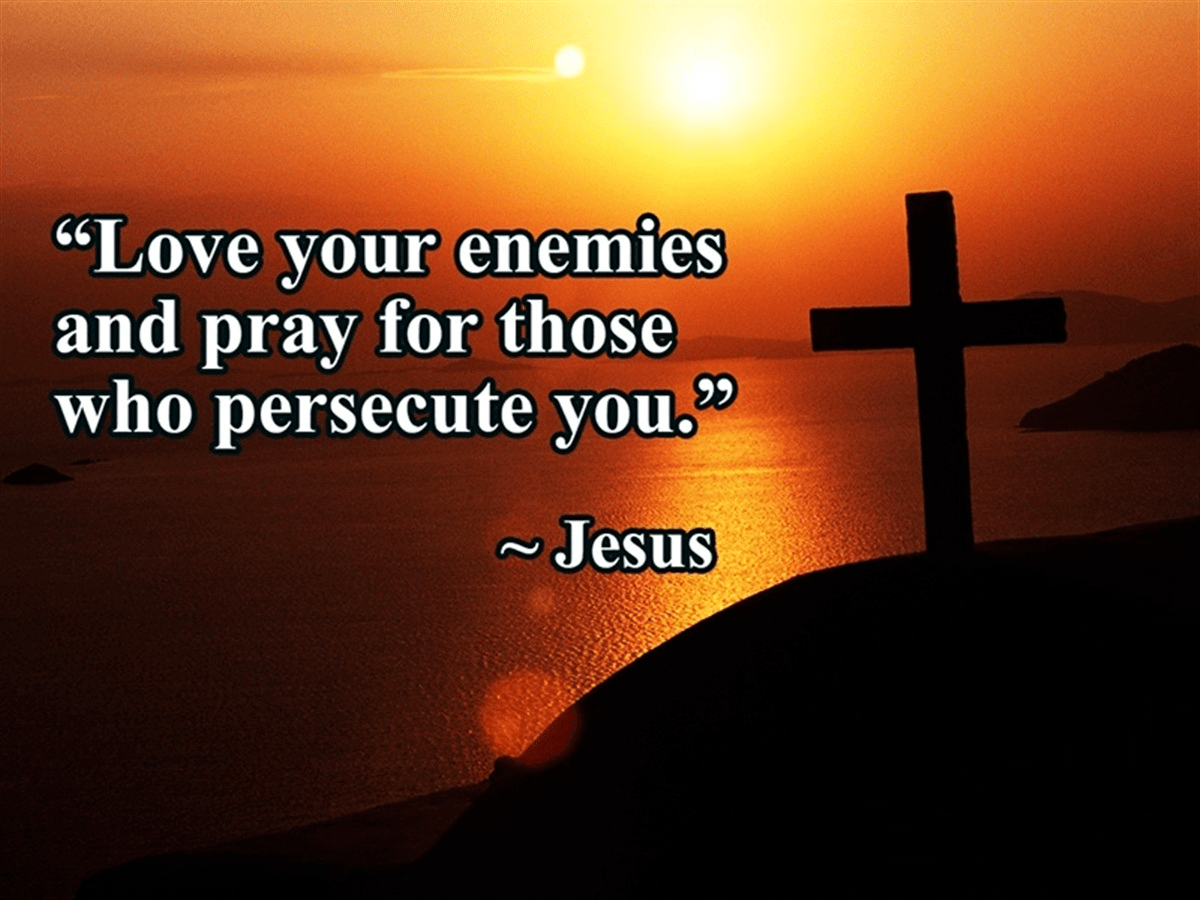 "On the contrary: "If your enemy is hungry, feed him; if he is thirsty, give him something to drink. In doing this, you will heap burning coals on his head." Do not be overcome by evil, but overcome evil with good." ~ Romans 12:20-21
"Hatred stirs up conflict, but love covers over all wrongs." ~ Proverbs 10:12
"Let love and faithfulness never leave you; bind them around your neck, write them on the tablet of your heart. Then you will win favor and a good name in the sight of God and man." ~ Proverbs 3:3-4
Christian Resources on Love