"Let him kiss me with the kisses of his mouth— for your love is more delightful than wine. Pleasing is the fragrance of your perfumes; your name is like perfume poured out. No wonder the young women love you! Take me away with you—let us hurry! Let the king bring me into his chambers" (Song of Solomon 1:2-4).
If this Hebrew love song was modernized, it would be steamier than most romance novels out there! It is full of passion, desire, pursuit, possession and pleasure. Like a ballad, it tells the sensual love story of a man and woman, their longing for the day when they can fully give themselves to each other, their wedding (3:11), the consummation of their love, and their love life together.
C.S. Lewis wrote a timeless book called The Four Loves which summarizes four kinds of human love and four Greek words for love: affection (storgé), friendship (phileō), romantic love (eros), and the love of God (agapé). The Bible is and should be our authority on the topic of love because love (agapé) comes from God and God is love (1 John 4:7-8). Even though the love God has for us is a unique type of love, the Bible is also our authority on all other types of love.
What Are the Four Loves?
Storgé, or family affection, is mentioned only one time, in Romans 12:10.
"Be devoted to one another in love."
Phileō is used many times in Scripture (see example in John 21:15-17).
"Jesus said to Simon Peter, 'Simon son of John, do you love me…?'"
Agapé is the word for love used most often in the Bible, being therefore the type of love upon which we should focus the hardest.
"Love is patient, love is kind … It always protects, always trusts, always hopes, always perseveres. Love never fails" (1 Corinthians 13:4-8).
That leaves romantic love, or sexual desire. The Greek word eros is never found in the Bible. A Hebrew equivalent is found in the Old Testament however. The Hebrew word, 'ahabah, is used repeatedly in the Song of Solomon and though it does not explicitly refer to romantic love or sexual desire, in the context of the Song of Solomon, it does.
"Let him lead me to the banquet hall, and let his banner over me be love. Strengthen me with raisins, refresh me with apples, for I am faint with love" (Song of Solomon 2:4-5).
"Do not arouse or awaken love until it so desires" (Song of Solomon 2:7, 3:5, 8:4).
"Daughters of Jerusalem, I charge you—if you find my beloved, what will you tell him? Tell him I am faint with love" (Song of Solomon 5:8).
"Place me like a seal over your heart, like a seal on your arm; for love is as strong as death, its jealousy unyielding as the grave. It burns like blazing fire, like a mighty flame. Many waters cannot quench love; rivers cannot sweep it away. If one were to give all the wealth of one's house for love, it would be utterly scorned" (Song of Solomon 8:6-7).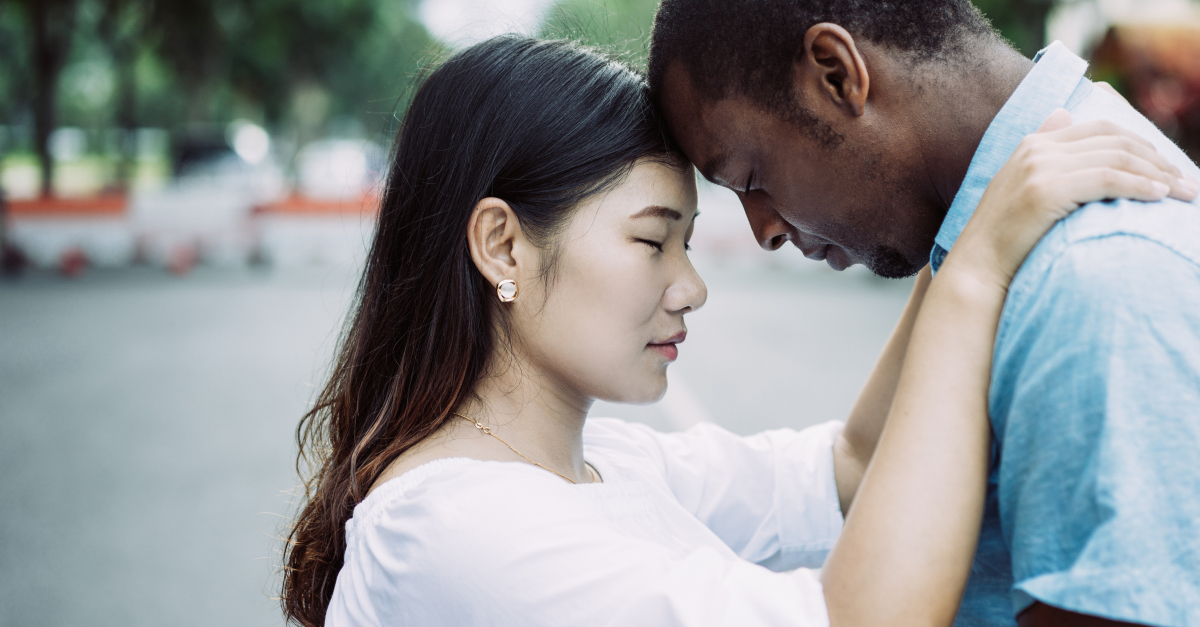 Photo credit: ©Getty Images/MangoStarStudio
Who Wrote Song of Solomon?
The author of the Song of Solomon, otherwise known as the Song of Songs, was King Solomon, the son of King David, who reigned over Israel for 40 years (971-931 B.C.). Solomon is best remembered for his wisdom. 1 Kings 4:32 lets us know that Solomon "spoke three thousand proverbs and his songs numbered a thousand and five." He wrote 1,005 songs and the Song of Solomon was his very best, which is why it is referred to as the "Song of Songs." It is the most excellent of all songs!
This fact is debated by scholars, but it seems as if Solomon is also "the beloved" in this love song. The Shulamite woman (Song of Solomon 6:13) was likely Solomon's first wife (though he went on to marry 699 other women). In this song, "Solomon recounts (1) his own days of courtship, (2) the early days of his first marriage, followed by (3) the maturing of this royal couple through the good and bad days of life" (MacArthur Study Bible notes).
The Song of Solomon stands out in Scripture as the only book that seemingly has nothing to do with God, even though "all 117 verses in Solomon's Song have been recognized by the Jews as a part of their sacred writings. Along with Ruth, Esther, Ecclesiastes, and Lamentations, it is included among the OT books of the Megilloth, or 'five scrolls.' The Jews read this song at Passover, calling it 'the Holy of Holies'" (MacArthur Study Bible notes).
It may seem to have nothing to do with God, but romantic love has everything to do with God! It is completely accurate to say that God is the inventor and author of romantic love which naturally makes Him the authority on the subject! Therefore, we should care very much about what God thinks about romance and marriage.
How Does This Song Apply to Our Lives?
So how can this Jewish love song apply to our lives? Here are two ways:
1. Sexual intimacy is reserved for marriage and should be highly honored and protected.
There is a "charge" given three times in the Song of Solomon, reminding us not to "arouse or awaken love until it so desires" (Song of Solomon 2:7, 3:5, 8:4). In modern-day TV shows and movies, you'll sometimes hear ambiguous advice given to teens to wait to have sex until "it feels right" or until it's the right person. That's not what Solomon's wife is saying at all. She is expressing her commitment to wait until love can be aroused or awakened in the context of complete commitment and possession! "My beloved is mine and I am his" (2:16). Solomon refers to his bride as "a garden locked up," "a spring enclosed, a sealed fountain" (4:12). Until marriage, she did not open herself to him (4:15).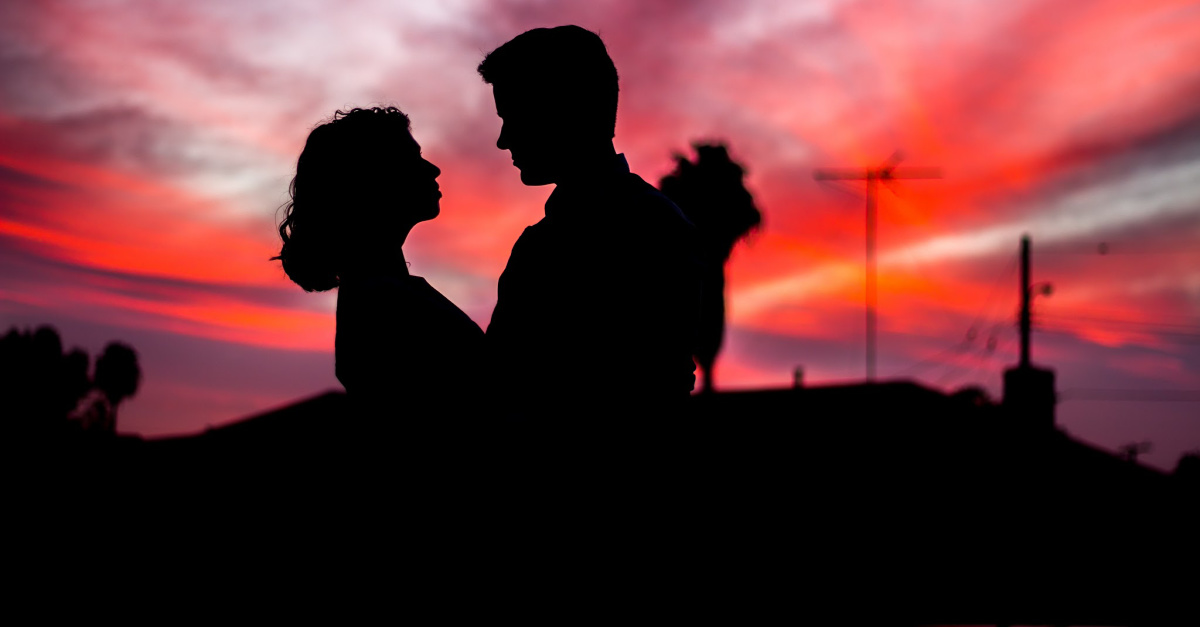 Photo credit: Unsplash/Travis Grossen
This theme of faithfulness and fidelity is all through Scripture, and the reason is that the covenant of marriage is pointing to the mystery and covenant relationship between Christ and His Church.
"Marriage should be honored by all, and the marriage bed kept pure, for God will judge the adulterer and all the sexually immoral" (Hebrews 13:4).
Those are strong words! Why does God care so much about the sanctity of marriage? Again, it is because it points at His relationship with His covenant people:
"'For this reason a man will leave his father and mother and be united to his wife, and the two will become one flesh.' This is a profound mystery—but I am talking about Christ and the church" (Ephesians 5:31-32).
2. Love and attraction are powerful forces for good or for evil.
Solomon left us a beautiful song about the holy love between a man and a woman which points us both to the importance of faithfulness and to the very heart of God and His covenant of love with us. Sadly though, that is not the only example Solomon left us.
"King Solomon, however, loved many foreign women besides Pharaoh's daughter—Moabites, Ammonites, Edomites, Sidonians and Hittites. They were from nations about which the Lord had told the Israelites, 'You must not intermarry with them, because they will surely turn your hearts after their gods.' Nevertheless, Solomon held fast to them in love. He had seven hundred wives of royal birth and three hundred concubines, and his wives led him astray. As Solomon grew old, his wives turned his heart after other gods, and his heart was not fully devoted to the Lord his God, as the heart of David his father had been" (1 Kings 11:1-4).
Solomon, known for his wisdom, was also guilty of severe infidelity in his relationship with God. Sadder than the fact that his heart was divided between hundreds of women, "his heart was not fully devoted to the Lord his God." If there is anything we learn from Solomon, may it be the devastating choice of allowing our hearts to be led astray from our first Love!
Related: Listen to our podcast Thriving with Chronic Illness, Episode 9: Pursuing Health in Our Relationships:
Photo credit: ©Getty Images/jacoblund
---
Kristi Walker has been a missionary in Berlin, Germany for over 15 years working with an international church as the Director of Student Ministries. She is the author of two books - Disappointment: A Subtle Path Away from Christ and Convinced. Applying Biblical Principles to Life's Choices.