"You have heard that it was said, Love your neighbor and hate your enemy. But I tell you, love your enemies and pray for those who persecute you." (Matthew 5:43-44)
When we find ourselves coming against those who are rallied against us, we have an important decision to make in how we respond. Thankfully, Jesus Christ has provided the instructions. The greatest example He provided was dying on the cross, at the hands of His persecutors. Instead of smiting the people who sought His blood, Jesus asked God to forgive them (Luke 23:34). This is the same approach Jesus taught His disciples to take toward those who persecute them.
Jesus reframes a past way of thinking into something new, and by doing so reveals how we can become more like Him.
Apparent in American culture is the notion of there being "two sides of the aisle." This idea is often evoked in political conversations, but the phrase has biblical relevance too. There are believers and then there are nonbelievers. The Bible gives us instructions on how to be the former. Moreover, Scripture specifically draws a contrast between the righteous and the unrighteous.
"Because the eyes of the Lord are on the righteous and his ears are open to their prayer. But the face of the Lord is against those who do what is evil." (1 Peter 3:12)

"Instructing us to deny godlessness and worldly lusts and to live in a sensible, righteous, and godly way in the present age." (Titus 2:12)
As we are called to live righteously, we must then decline to live in ways that are incompatible with God's teachings. This at times will cause friction with the world. The way we live and the way others live will at times feel incompatible, but the Bible makes clear that God blesses those who seek Him. He looks after His own. In our choosing to follow God, there will be those in the world who rise against His kingdom. We witnessed this in the Bible with kingdoms like Babylon in the Book of Daniel, or Pharoah and the Egyptians holding the Jews as slaves in the Book of Exodus. Godless kingdoms will always rise against God's kingdom because the flesh and the spirit are constantly at war with one another (Romans 8:7-8).
What Did Jesus Mean by Love Your Enemies and Pray for Those Who Persecute You? (Matt. 5:44)
The passage of Matthew 5 details Jesus' Sermon on the Mount. There He instructs His followers on a number of different topics including divorce, honesty, adultery, and murder. During this time, they also discussed the concept of forgiveness, specifically toward those who persecute. Jesus begins by drawing a comparison, the love we have for a neighbor versus the hate we have for an enemy (Matthew 5:43). This reappears later in the Book of Luke during the Parable of the Good Samaritan. This story allows Jesus to present the similarities between what people would prefer to distinguish as enemy and neighbor. In both of these passages, He admonishes believers to refrain from their cultural hate and to instead love everyone. This allows us to serve others as God intended.
Here in Matthew 5, He follows with a commandment of loving enemies. What's more, is that Jesus readily gives an example of how to love through prayer. We are to pray for those who are persecuting us. Doing so pleases our Father in heaven (Matthew 5:45). To Jesus, this is what being a child of God truly means. Jesus expounds on this idea of love by highlighting God's love for us, humanity, "the righteous and the unrighteous" (Matthew 5:45). He is not impressed with those who love and support other like-minded people (Matthew 5:46-47). That's normal in every culture, but to live as a believer is to be different.
Loving others is easy when those people are in agreement with who we are as individuals. When someone persecutes us, they are in opposition to us, meaning they are not in agreement, but rather full disagreement. To love even those people is to emulate the love of God. The larger point that Jesus alludes to here is that God loves each and every one of us. Just as He makes the sun rise and fall above everyone's heads, righteous or unrighteous, He is in control of all of our lives. Yet, God still loves them. As Jesus commands us to love then, He wants us to emulate the same love that God is displaying. Prayer is one way basic to do that.
What Does the Bible Say about How to 'Pray for Those Who Persecute You'
Jesus wanted Christians of old and modern-day to know that they will be persecuted in the world, but He didn't present this as fearful information. On the contrary, Jesus wanted us to take solace because He provided the example of how we can overcome our adversaries, especially those who persecute us.
"I have told you these things so that in me you may have peace. You will have suffering in this world. Be courageous! I have conquered the world." (John 16:33)
Having trials and knowing we will overcome, however, does not mean that we will not be faced with adverse circumstances, sometimes life-changing. With Jesus Himself, He showed that Christians can be persecuted so far as being killed. We also witnessed this is the death of believers at the hands of Paul (before converting). Still, Jesus is clear in His desire for believers to love their enemies. Peter once asked Jesus about the topic of forgiveness. He figured there must naturally have been a limit to how much we forgive people. Jesus' answer speaks to the unnatural love He wants Christians to show others.
"Then Peter approached him and asked, 'Lord, how many times must I forgive my brother or sister who sins against me? As many as seven times?' 'I tell you, not as many as seven,' Jesus replied, 'but seventy times seven.'" (Matthew 18:21-22)
With these ideas in mind, we can move forward striving to love God and others with the godly love that has been role-modeled for us and instilled in us through the Holy Spirit.
3 Ways to Pray for Those Who Persecute Us
1. Pray with Forgiveness
"For if you forgive others their offenses, your heavenly Father will forgive you as well. But if you don't forgive others, your Father will not forgive your offenses." (Matthew 6:14-15)
Forgiving others allows God to forgive us. Not doing so, means God won't forgive us. When we pray with forgiveness on our hearts, we beseech God to bless those who have offended us instead of cursing them. When we forgive, we replace the malice in our hearts with care with the person instead. While forgiveness is easy to discuss, the feelings held after an offense has been made can be difficult to release. The solution then is to ask God to support us in forgiving the person. The more we can pray with forgiveness in our hearts, the more we can operate in the way Jesus taught.
2. Pray with Love
"By this everyone will know that you are my disciples, if you love one another." (John 13:35)
"If your enemy is hungry, give him food to eat, and if he is thirsty, give him water to drink, for you will heap burning coals on his head, and the Lord will reward you." (Proverbs 25:21-22)
The worldly response to persecution whether by means of violence or slander is to retaliate. Jesus showed us on the cross how we can respond to our persecutors. When we pray for our oppressors from a place of love, we seek their wellbeing, not their harm. We can ask God to mold and shift their hearts instead of us trying to force change.
3. Pray with Humility
"With all humility and gentleness, with patience, bearing with one another in love" (Ephesiasn 4:2)
When we achieve forgiveness and love in our prayers, we are putting on full display our humility. This means we do not act or pray in a way that indicates God values us any more or any less than the other person. Instead, we see the persecutor as a child of God and ask God to bless them just as he blesses us.
The more we can see everyone as being made in God's image, the less we will see them as an enemy (Genesis 1:26). Praying for others will be easier, and in turn, there may be less persecution, at the very least from Christians.
A Prayer for Those Who Persecute You
ord Jesus, following Your example and command, we pray for our enemies today. We ask first that You would saturate our lives with the Holy Spirit's power and might. Send Your love flowing through us, and forgive us for holding on to anything that could hinder our prayers. We release any unforgiveness, thoughts of revenge, or hateful emotions that can quench Your Spirit in our hearts. Then give us wisdom as we seek how to bless, to love, and to pray for our enemies.
We pray for you to bless our enemies and to orchestrate events in their lives that will leave their hearts exposed before you. As You characterized blessing in the Beatitudes, we pray that You would give them a poverty of spirit that recognizes their deep need for You. We pray they will discover Your comfort in times of mourning, and they would be humbled before You—in Your way and Your time. We pray You would show them mercy before it is too late—knowing we were all God's enemies before You extended mercy to us—and that they would, in turn, be merciful to others.
Knowing how you sometimes use pain and difficulty to bring blessing to our lives, we pray the same for our enemies. Use whatever means You need to soften stony hearts, open blind eyes, and to help them realize their ultimate neediness for You. If necessary, allow persecution in their own lives so they can experience Your blessing. Speak to them in miraculous, supernatural ways if necessary, through a dream, a movie, another believer, Your Word—or even through our own lives if we are ever confronted. In some way, let them witness Your power and recognize that You are the source. We pray for conviction, for an honest evaluation of their own destiny, and for a sense of desperation if that's what it takes for them to consider Your claims and to discover Who You really are. Pursue them, even allowing goodness to lead them to repentance. And give us patience and a deep trust in You, Lord, even when we can't see any change in our enemies. When we waver, not wanting to pray for our enemies, help us to remember Your grace in our own lives, and what we would be without You. Amen. (prayer by Rebecca Barlow Jordan)
Further Reading
A Powerful Prayer for Your Enemies
How Do We Pray for Those Who Hurt Us?
Photo credit: ©GettyImages/Layland Masuda
---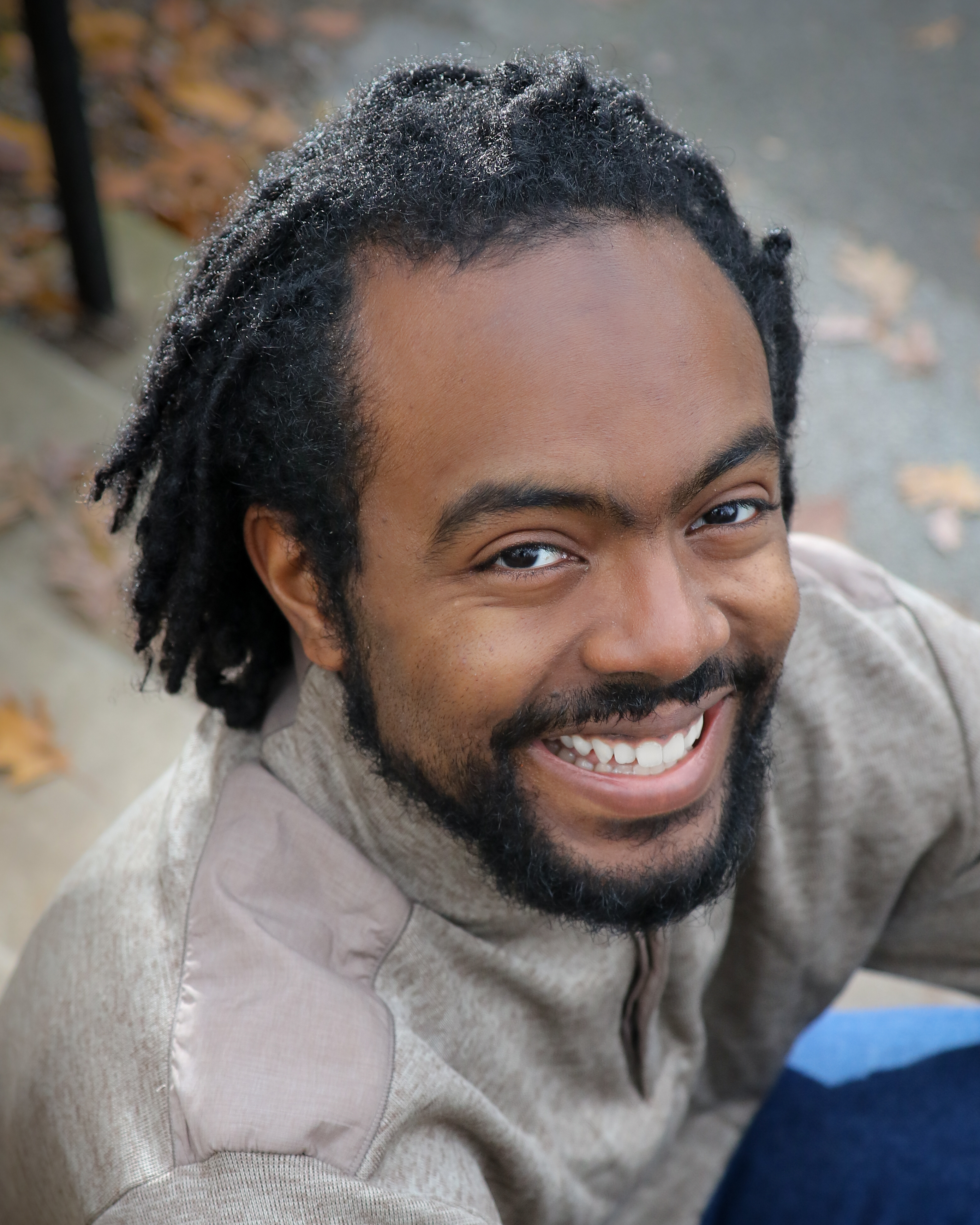 Aaron D'Anthony Brown is a freelance writer, hip-hop dance teacher, and visual artist, living in Virginia. He currently contributes work to iBelieve, Crosswalk, and supports various clients through the platform Upwork. He's an outside-the-box thinker with a penchant for challenging the status quo. Check out his short story "Serenity."
---
This article is part of our larger resource library of popular Bible verse phrases and quotes. We want to provide easy to read articles that answer your questions about the meaning, origin, and history of specific verses within Scripture's context. It is our hope that these will help you better understand the meaning and purpose of God's Word in relation to your life today.
Listen to our Daily Bible Verse Podcast Now!