Although being a Christian doesn't grant us the power to endure every physical difficulty, it does grant us access to the Holy Spirit who abides within us. His Spirit may not be a superpower, but it is a supernatural power. It may not enable us to look like Hulk when it comes to physical challenges, but He provides us with an otherworldly strength to conquer the challenges of life. This is the kind of strength that can only be manifested in our weaknesses. In 2 Corinthians 12:9, Paul wrote, "But he said to me, 'My grace is sufficient for you, for my power is made perfect in weakness.'" So what is this power, and how can we, as believers, access it during the strenuous challenges of life?
What Does 'My Power Is Made Perfect in Weakness' Mean?
We often try to come across as the I-can-do-it-all Christian—making perfect grades in school or raising well-behaved children while maintaining the squeaky-clean Christian reputation in church. If we come across a challenge that seems too much for us to handle, we often blame ourselves for not being "strong enough." As though God expects us to do all the things with ease and never cave beneath the pressures of life.
But we were simply never created to bear this life through our own strength. In fact, we don't even have within ourselves the ability to bear its weight! So why do we try so hard to look like Miss or Mr. Independent Christian when, really, God frowns upon this type of approach to life? It is impossible for us to conquer anything apart from God's sufficient grace.
I wonder if He purposely created our bodies to cave beneath pressure—so that we could realize that we can do nothing apart from Him (see John 15:5). But rather than allowing this to make us frustrated, we should instead use these weaknesses to propel us closer to Christ, drawing supernatural strength from the power of the Holy Spirit.
God intended us to rely on this Holy Spirit day-by-day, moment-by-moment. This is why Jesus said this to His disciples before He was crucified:
"But in fact, it is best for you that I go away, because if I don't, the Advocate won't come. If I do go away, then I will send him to you."
It is for our benefit that Jesus left the "Advocate," which is the Holy Spirit. If we did not have the Spirit abiding within us, then we would not have access to this power. We would struggle through life, relying only on our own muscles to face life's battles.
But we do have the Holy Spirit. This means as we abide in Him, we can draw strength from Him rather than ourselves. We can ask Him to give us what we need to overcome this life.
No, we simply cannot do it all. That's a good thing! If we could, then we would never have the opportunity to allow God's power—which is far stronger than any human strength—to be made apparent within us. We would continue through life as Miss or Mr. Independent Christian, never having a need to depend on God alone and gain access to His grave-conquering power.
In this chapter, Paul shares about a heavenly vision God gave him that gained him access to spiritual revelations. He was not permitted to share these insights with anyone and did not want to receive the credit for them. To keep him humble, he says that God intentionally allowed him to have a "thorn in the flesh" (see verse 7). Paul goes on to discuss the pain of this suffering, as well as its eventual advantage, in verses 8-10:
"Three times I pleaded with the Lord to take it away from me. But he said to me, 'My grace is sufficient for you, for my power is made perfect in weakness.' Therefore I will boast all the more gladly about my weaknesses, so that Christ's power may rest on me. That is why, for Christ's sake, I delight in weaknesses, in insults, in hardships, in persecutions, in difficulties. For when I am weak, then I am strong."
Obviously, the strength he refers to in the final verse is not human strength but a supernatural strength. And it is only through experiencing the weakness that he was he able to receive this power.
In other words, Paul recognized that it was not through an independent attitude that he could boast, but rather a complete dependency upon God. It was this dependency that kept him humble as well.
It is also interesting to take a look at the meaning of the Greek words used in this passage.
The phrase "is sufficient" is arkei, which means to assist, benefit, and to be satisfied. Christ's grace benefits us in our weaknesses by allowing us to grow stronger—not in our might, but in His. Thus, we are more equipped to face the challenges and sufferings of life.
The word "power" here is dynamis, which implies a force and miraculous power. It is pretty miraculous when His strength becomes manifested in our weaknesses!
"Is perfected" is teleitai, which implies bringing to completion, to accomplish and fulfill. When we receive His miraculous power to strengthen us, we don't just receive a portion of it. We can receive it to the full—and all for the purpose of accomplishing His perfect will.
Finally, the phrase "may rest" is episkēnōsē. This is translated to mean to pitch a tent upon or to dwell and abide within. How interesting is that? Christ's power can literally descend upon us as we dwell and abide in Him. This "tent" of Christ can remain our safe place of refuge.
It's interesting to note, too, how the phrase "may rest" in this passage compares to the phrase "made His dwelling" in John 1:14:
"The Word became flesh and made his dwelling among us."
The passage "made His dwelling" is translated eskēnōsen, which means to dwell in a tent, to occupy or to reside. So, Jesus came to earth so that He could dwell with us—and when He departed, He gave us the Holy Spirit so that He could continue to do the same. He still dwells with us, and we can dwell in Him.
But we must crucify our desires to work and face this life apart from Christ. After all, it is only as we abide and dwell in Him that we will display His full power within us, bearing "much fruit," as mentioned in John 15.
What Does the Bible Have to Say about Weakness?
The word "weakness" in 2 Corinthians 12:9 implies suffering, insults, and persecution. These aren't exactly physical limitations but rather limitations we face in our everyday lives, such as the temptation to sin, heartache, and distress. It is evident throughout the Bible that God does not intend to remove these weaknesses from our life. If He did, then we would never have the pleasure of witnessing His power overcome. We would never have the privilege of allowing our weaknesses to find completion in His strength.
Sadly, the idea of depending on someone may look like a weakness itself to our society. We love to come across as strong, independent, and self-reliant, needing nothing and no one. It is true that humans are strong and intelligent—but this type of independent mentality is frowned upon in God's eyes. And our strength is nothing to boast about, because according to 1 Corinthians 1:25, "God's weakness is stronger than the greatest of human strength."
So if God's weakness is even stronger than our greatest strength, then why shouldn't we willingly want to receive His power?
One of the reasons why God allowed His Son to come to earth was so that He could understand our human condition. Basically, He wanted to become familiar with our weaknesses. Hebrews 4:15-16 makes this clear:
"For we do not have a high priest who is unable to sympathize with our weaknesses, but one who in every respect has been tempted as we are, yet without sin. Let us then with confidence draw near to the throne of grace, that we may receive mercy and find grace to help in time of need."
Jesus understands our sufferings. Why, then, should we try to stubbornly fix our issues by ourselves when the One who has already conquered this world invites us to rely on Him?
It is only when we relent in our own efforts and apply the above Scripture that we will then receive the help we need.
God's power being made evident in our weaknesses is also illustrated in stories throughout the Old Testament, such as David conquering Goliath, as well as in the following verses:
"He gives power to the weak, And to those who have no might He increases strength" Isaiah 40:29.
"So he said to me, "This is the word of the Lord to Zerubbabel: 'Not by might nor by power, but by my Spirit,' says the Lord Almighty" Zechariah 4:6.
Paul also spoke of God's strength being made known in his weakness in Philippians 4:11-13: "Not that I was ever in need, for I have learned how to be content with whatever I have. I know how to live on almost nothing or with everything. I have learned the secret of living in every situation, whether it is with a full stomach or empty, with plenty or little. For I can do everything through Christ, who gives me strength."
When I read that, joy arises within me because I realize just how empowered I am. Whatever trials or temptations God allows into my life, I can overcome. Not in my own strength, of course, but in God's power being made perfect in my weakness.
Another reference to our fragility finding completion in God's strength is in 2 Corinthians 4:7, where Paul wrote: "We now have this light shining in our hearts, but we ourselves are like fragile clay jars containing this great treasure. This makes it clear that our great power is from God, not from ourselves."
Perhaps this is why God often uses the weak of the world to demonstrate His greatest power and to "shame the wise" (see 1 Corinthians 1:27): So that more of His glory can be on display. When we overcome a weakness that we would not be able to conquer on our own, then it is obvious, just like the above verse says, that the great power came from God and not from ourselves.
And shouldn't that remain our main goal as Christians? To spread more of His glory rather than our own?
But the only way we can gain this strength is to give up our independent tendencies and learn how to rely on the Holy Spirit within us. Ephesians 3:16 says, "I ask that out of the riches of His glory He may strengthen you with power through His Spirit in your inner being."
I believe God is searching for Christians who can admit their weaknesses and shortcomings, because only in doing that will His purposes be accomplished. This is why Jesus left behind the Holy Spirit, after all. So that, as we dwell in Him, we could be empowered to embrace the uncomfortable, including sufferings and persecution. All for the sake of extending His Kingdom.
This means that the weaker we are, the more His power can be displayed within us and through us.
Paul was right—we now have every right to boast in our weaknesses!
Photo credit: ©GettyImages/SIphotography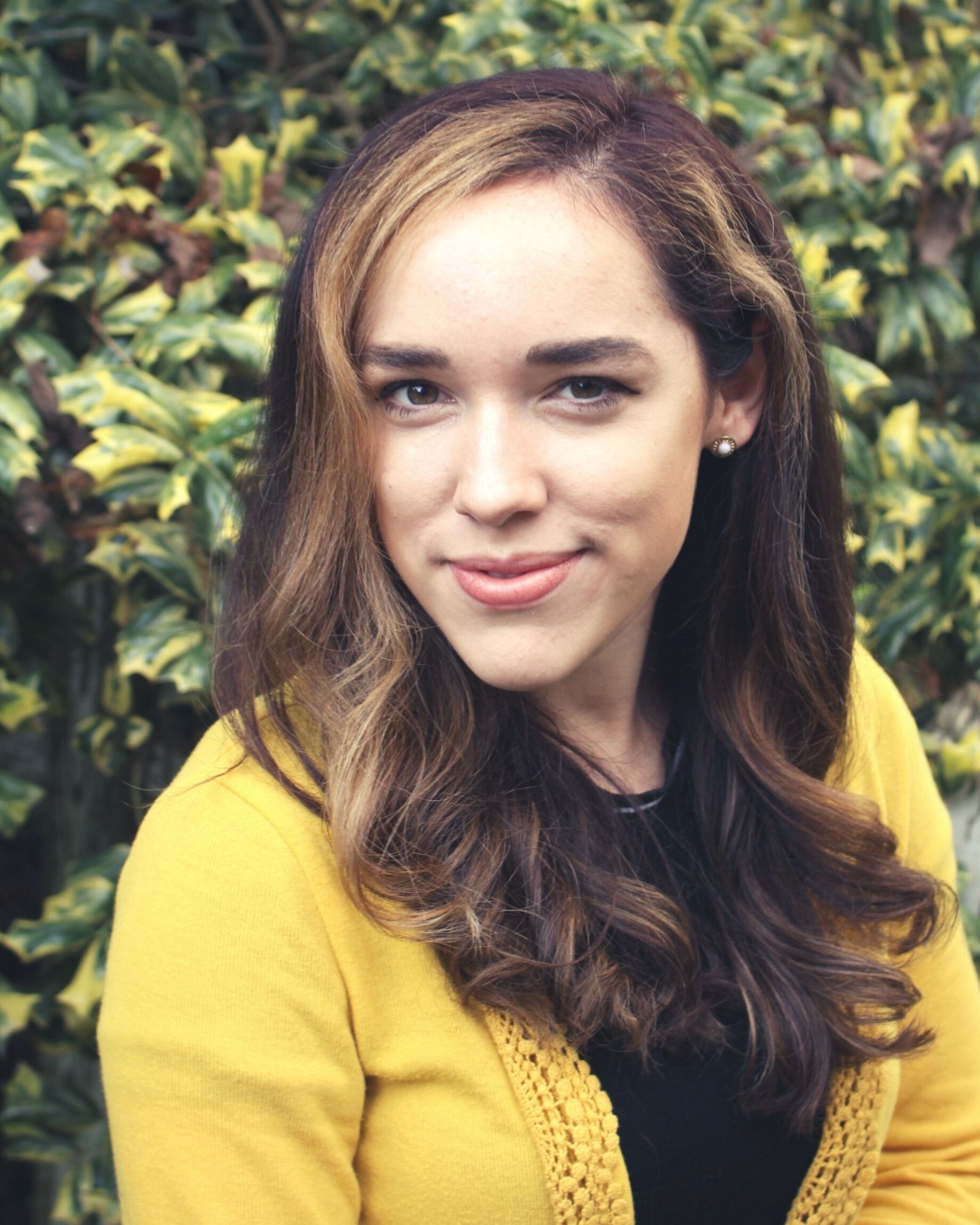 Tessa Emily Hall is an award-winning author who wrote her debut novel when she was sixteen. She is now a multi-published author of both fiction and non-fiction inspirational yet authentic books for teens, including her latest release, LOVE YOUR SELFIE (October 2020, Ellie Claire). Tessa's passion for shedding light on clean entertainment and media for teens led her to a career as a Literary Agent at Cyle Young Literary Elite, YA Acquisitions Editor for Illuminate YA (LPC Imprint), and Founder/Editor of PursueMagazine.net. She is guilty of making way too many lattes and never finishing her to-read list. When her fingers aren't flying 128 WPM across the keyboard, she can be found speaking to teens, teaching at writing conferences, and acting in Christian films. Her favorite way to procrastinate is to connect with readers is on her mailing list, social media (@tessaemilyhall), and website: www.tessaemilyhall.com.
---
This article is part of our larger resource library of popular Bible verse phrases and quotes. We want to provide easy to read articles that answer your questions about the meaning, origin, and history of specific verses within Scripture's context. It is our hope that these will help you better understand the meaning and purpose of God's Word in relation to your life today.
Listen to our Daily Bible Verse Podcast Now!