"Ebenezer" - Powerful Biblical Meaning and Importance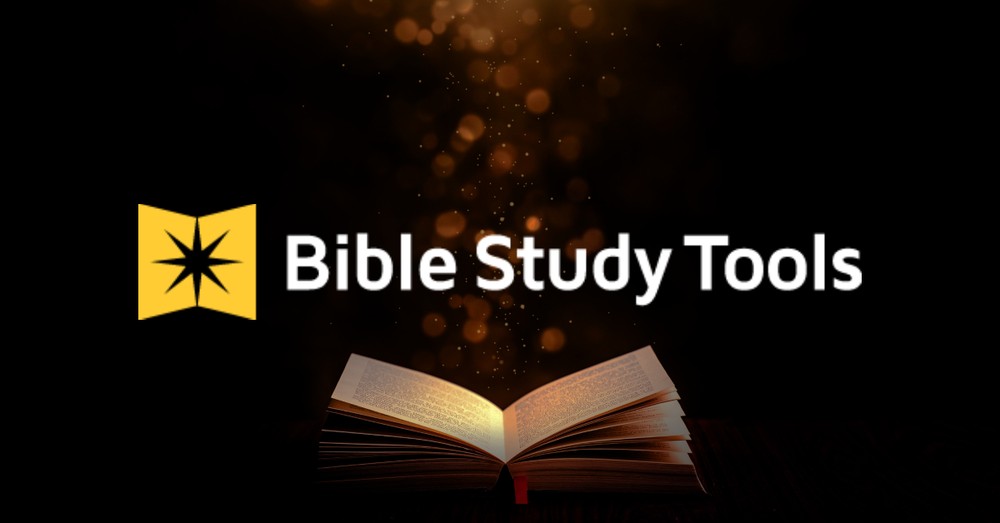 The Bible is full of powerful words that if we dig deep enough, the meanings could change your life. The power with which God clothed each word of His book is amazing. One such word is Ebenezer. This Hebrew word is rarely used in conversation but can be found in sermons and church names. If that is the case, then what is so powerful about it? What does it mean and how can we apply this word to our Christian walk?
What Is an Ebenezer?
Ebenezer is a Hebrew word that means "stone of help." The Hebrew transliteration shows the pronunciation as 'ebhen ha 'azer.  This word originates as a boy's name in the Hebrew culture, but is used biblically in the book of 1 Samuel. In Hebrew and English, Ebenezer has the same meaning.  
We find in the book of 1 Samuel that Ebenezer is a place. Theologians and archaeologists are unsure of its exact location but believe it to have been located near the city of Aphek. In 1 Samuel 4:1, the evidence of Ebenezer's location is given to us. It states, "Israel went out to meet the Philistines in battle and camped at Ebenezer while the Philistines camped at Aphek."
This area was located between the central mountains and the Mediterranean Sea. A Canaanite royal city that served as an urban hot spot of the day. The land there was full of springs and fertile land as far as the eye could see.
Where Is Ebenezer Mentioned in the Bible?
Ebenezer is found in the Old Testament book of 1 Samuel. The first mention of it is 1 Samuel 4:1, mentioned above. This was the spot where the Israelites camped out before battle with the Philistines. In this story, the Israelites are defeated by the Philistines and the Ark of the Covenant is brought up from Shiloh. When the Israelites are defeated again later, the Ark of the Covenant is captured.
Our second encounter with this powerful word is in 1 Samuel 7:12. This verse states: "Afterward, Samuel took a stone and set it upright between Mizpah and Shen. He named it Ebenezer, explaining 'The Lord has helped us to this point.'" Before Samuel sets up his stone of remembrance, the Israelites are set to fight the Philistines once again. After two prior defeats, we can surmise that the morale of the soldiers was down. As the battle begins, Scripture says "The Lord thundered loudly against the Philistines that day and threw them into such confusion that they were defeated by the Israelites."  
 At this point in Scripture, Ebenezer becomes the name of an altar. The meaning does not change but the power in it is brought to light. Samuel has been praying for his people to let go of their idols and immoral ways. Once his prayers are answered with the defeat of the Philistines, the land is restored to the Israelites, and there was peace between the Israelites and the Amorites. All these blessings deserved an act of remembrance.
The purpose of Samuel's alter was to remind the Israelites of what God had done for them. In a time when God had removed his presence from them and they had experienced defeat, they needed a visual reminder. It was a way for Samuel to say thank you to his God, the God of Israel.
For more verses about Ebenezer, click here. 
What Is an Ebenezer Stone of Remembrance?
An Ebenezer stone of remembrance in Samuel's day was an altar to the Lord. A quote from The Expositor's Bible states, "It was no doubt a testimony to a special help obtained in that time of trouble; it was a grateful recognition of that help; and it was an enduring monument to perpetuate the memory of it."
Samuel chose to set up the Ebenezer stone of remembrance in a special place, located between Mizpah and Shen. Shen was most likely the very place where the Philistines were defeated by the Israelites. An interesting fact related to the location of Samuel's Ebenezer is "Samuel's stone would stand midway between the two scenes of battle: the battle gained by him on his knees of Mizpah, and the battle gained by the Israelites when they fell on the Philistines demoralized by the thunderstorm," writes Dr. Blaikie (p. 79).
God had chosen to help the Israelites once they turned from their evil ways. Without His orchestration of a loud thunder, the Philistines may have defeated the Israelites once again. Samuel wanted to thank God for not just the blessings, but also the chastisement.
Why Is Ebenezer Referenced in the Hymn "Come Thou Fount?"
Come Thou Fount is a hymn penned by Robert Robinson in 1758. In the second line, he writes "Here I raise my Ebenezer." Why did he use the word Ebenezer? To answer this, I believe we must look at his life prior to his conversion.
Robinson came from a trouble home, and after his father died, his impoverished mother sent him to London to learn barbering, writes John Julian. Instead, the young Robinson fell in with a bad crowd. One night, a chain of events happened to lead him to an evangelistic meeting where George Whitefield was preaching, explains Bruce Hindmarsh in his article for Desiring God. The words Robinson heard at that meeting led him to accept Christ as his Lord and Savior.
He began serving at the Calvinist Methodist Chapel and at the age of 23, he wrote the beloved hymn. When he uses the word Ebenezer, he is referencing the story of 1 Samuel 7. Robinson means that he is raising his Ebenezer to remember from where his blessings come. Robert Robinson was headed down a dangerous path in his life, until God plucked him out of it.
This hymn is Robinson's Ebenezer. It is a reminder to not only him, but to Christians today that God has plucked us out of a life of sin, and we can enjoy being with Him forevermore.
How Should Christians Apply the Concept of Ebenezer to Their Lives?
The purpose of Samuel setting up an Ebenezer stone of remembrance was to help God's people remember the times of punishment and the times when God's hand was upon them. This purpose can serve us in our Christian walk today. I was reading a blog by Vanessa Myers about this very topic, where the author described "Ebenezer moments."
Ebenezer moments are times when you know without a doubt that God has intervened in your life. You realize that only God could have allowed the outcomes you have experienced. His help has brought you through.
A stone is a hard material. It can be used to build things and start fires. The Lord is like a stone. He is a God of mercy that is not easily broken and can send his Holy Spirit that can start an unquenchable fire in our hearts.
Today, we can have an Ebenezer in our lives. We can remember the times that God has shown us wisdom, guidance, and mercy. One example I like to use is a journal. My journal consists of prayers, Scripture that has spoken to my heart in a moment, and quotes from pastors and Christian books I've read. In times of trials and triumphs, I write something daily in that journal. This is how I remember what the Lord has done for me through consequences and victory.
There are other ways to create an Ebenezer in your life. Maybe you have a plaque or some special gift that defines an Ebenezer moment you have experienced. For Christians today, I think we can incorporate the idea of an Ebenezer daily. All we need to do is look around and we can find something that God has had His hand in.
The Power in a Word
Ebenezer is a word with power and importance. We may read over it in Scripture without a second thought. But what we need to understand is the importance of this word to not just Samuel and the Israelites, but to us in the 21st century. Christians can raise their Ebenezer because God is our stone of help. He is solid and will help us through the times of trials. We all have had times when we know without God, we would not have made it through. That's when we can raise our Ebenezer and remember the grace bestowed on us all.
References
Morgan, Robert J. "Then Sings My Soul." In Then Sings My Soul, by Robert J. Morgan, 64-65. W Publishing Group, 2011.
"The Expositor's Bible." In The Expositor's Bible A Complete Exposition of the Bible, in Six Volumes, with Index, by W. Robertson Nicoll, 21-23,29-32. Grand Rapids: WM. B. Eerdmans Publishing Co., 1943.
"The Zondervan Pictorial Encyclopedia of the Bible Volume 2 D-G ." By Merrill Tenney. n.d.
Photo credit: Unsplash/Screenroad
---
Ashley Hooker is a freelance writer who spends her time homeschooling her two children, supporting her husband as he finishes school to become a pastor, and writing about her faith. Currently, she is a contributing author for Journey Christian magazine. She has taken part in mission trips with the NC Baptist Men during the devastation of Hurricanes Katrina and Harvey in Mississippi and Texas. In her local church, she has served on various committees focusing in the area of evangelism along with traveling to West Virginia and Vermont to share the Gospel. Her dream is to spend her time writing and sharing the love of Christ with all she meets.