The story of Jonah is one the most familiar stories in all of the Bible. What we read in the first two verses set the tone for the rest of the book:
"Now the word of the LORD came unto Jonah the son of Amittai, saying, Arise, go to Nineveh, that great city, and cry against it; for their wickedness is come up before me" (Jonah 1:1-2).
And while the spotlight seems to be on Jonah and his response to the call of God and the eventual outcome, there are other things in this story that deserve our attention. When we look at all that takes place in its pages, one truth stands out: the book of Jonah is really about the grace of God. And God has enough grace for everyone.
Lessons in Grace from Jonah
Throughout the book of Jonah we see the unmistakable hand of God's grace in action. Grace has been defined in several ways. Some say it is God's "unmerited favor." Others say that grace is "the goodness of God to undeserving people." I simply say that grace is what you get from God that you don't deserve.
Though each definition comes to the same basic conclusion, grace is yet that one attribute of God that is a bit difficult to understand. This is because when you think about what grace means, some may ask, why? Why would almighty God lavish grace upon fallen men and women? The reason has to be because He loves us. So one attribute explains another.
There are several lessons about grace that the Spirit of God has placed in this book. Let's unpack some of them.
1. God's Grace Has No Boundaries
What do you know about the Ninevites? History tells us that they were a bloody, violent, and brutal people who had no regard for life. The city of Nineveh was actually known as the city of blood. Why would God extend grace to such people?
"The Lord is not slack concerning His promise, as some count slackness, but is longsuffering toward us, not willing that any should perish but that all should come to repentance" (2 Peter 2:9).
This is because God's grace has no boundaries; His grace reaches down low to pluck us from the fire. But that's not all. As we read further on in the first chapter, we come across a ship full of sailors, whom Jonah had put in harm's way. We read:
But the Lord sent out a great wind on the sea, and there was a mighty tempest on the sea, so that the ship was about to be broken up. Then the mariners were afraid; and every man cried out to his god, and threw the cargo that was in the ship into the sea, to lighten the load. But Jonah had gone down into the lowest parts of the ship, had lain down, and was fast asleep" (Jonah 1:4-5).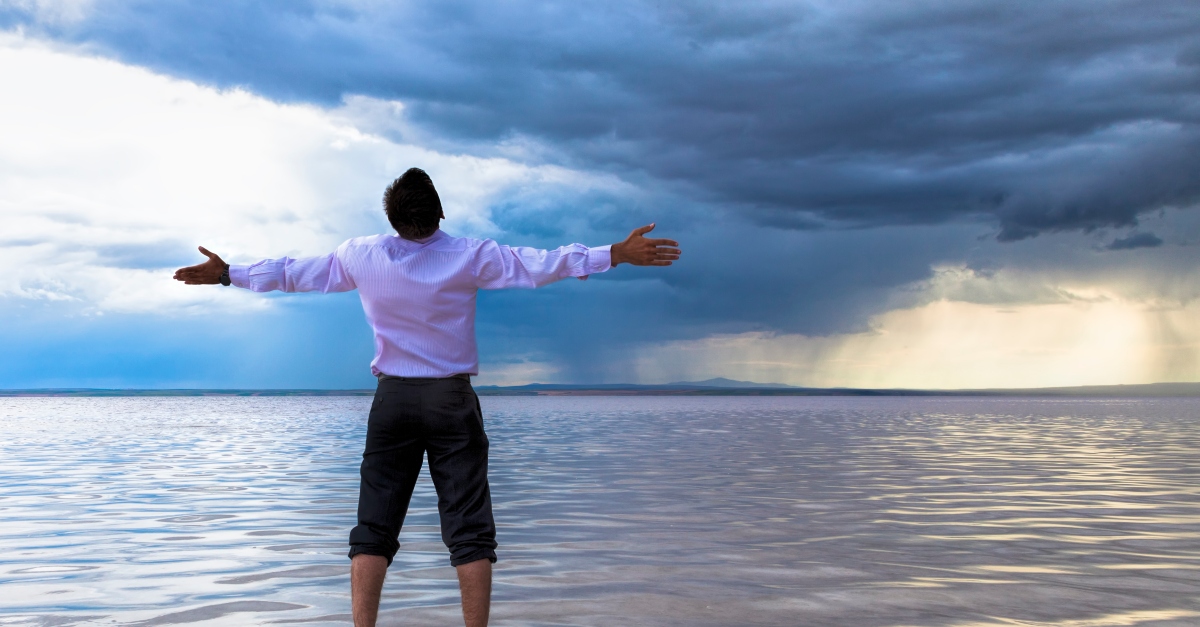 Photo credit: ©Getty Images/BERKO85
We see clearly here that these men were pagans; each man cried out to his own god. After interrogating Jonah, he confesses to being the reason for the storm. We then read:
"Therefore they cried out to the Lord and said, 'We pray, O Lord, please do not let us perish for this man's life, and do not charge us with innocent blood; for You, O Lord, have done as it pleased You.' So they picked up Jonah and threw him into the sea, and the sea ceased from its raging. Then the men feared the Lord exceedingly, and offered a sacrifice to the Lord and took vows" (Jonah 1:13-15).
What just happened? The same men who were crying out to their own gods are now crying out and calling upon the name of Jehovah. Verse 13 says that they feared the Lord exceedingly, meaning that they reverenced Him greatly. Obviously, they were convinced that Jehovah was the true God, so they offered sacrifices to Him. God's abundant grace spills over to touch the unsuspecting; it blesses others for your sake. We see this same truth played out in the life of Joseph. We read from Genesis:
"The Lord was with Joseph, and he was a successful man; and he was in the house of his master the Egyptian. And his master saw that the Lord was with him and that the Lord made all he did to prosper in his hand. So Joseph found favor in his sight, and served him. Then he made him overseer of his house, and all that he had he put under his authority. So it was, from the time that he had made him overseer of his house and all that he had, that the Lord blessed the Egyptian's house for Joseph's sake; and the blessing of the Lord was on all that he had in the house and in the field" (Genesis 39:2-5).
See how grace works? God blessed a good but ungodly man for the sake of His servant Joseph. As long as he was there, that house would be blessed.
2. God's Grace Will Take Us as We Are
And what can we say about Jonah? The very fact that God called him to this work meant that he was a man of God. The fact that he ran away tells us that he was not all that he could be or needed to be. We learn here that God's grace will take us as we are. While this is no excuse for sin, and we should not think for a moment that God winks at sinful behavior and gives us license to sin, we should be comforted to know that He will work with us until the end.
How many people do we read about in Scripture who were not shining examples in every area of their lives? We remember the stories of Moses, and Samson, Gideon, and David, and so many others who seemed to not be qualified, and even failed God miserably, but yet proved to be mighty men of God.
Have you ever wondered why God puts up with us? When we consider all the promises that we make to be better and do better, how would you respond to such behavior? God's grace requires Him to be patient with us, and it teaches us to be patient with one another.
God had now prepared a great fish to swallow Jonah, just to chastise him:
"From inside the fish Jonah prayed to the LORD his God. He said: 'In my distress I called to the LORD, and he answered me. From deep in the realm of the dead I called for help, and you listened to my cry'" (Jonah 2:1-2).
We then read from verse 7:
"When my life was ebbing away, I remembered you, LORD, and my prayer rose to you, to your holy temple. 'Those who cling to worthless idols turn away from God's love for them. But I, with shouts of grateful praise, will sacrifice to you. What I have vowed I will make good. I will say, 'Salvation comes from the LORD'" (Jonah 2:7-9).
So Jonah, buried in the darkness of the fish's belly, cries out to God, relents and promise to obey the Lord's call. The lesson here is that grace finds you where you are; even when you're running in the wrong direction.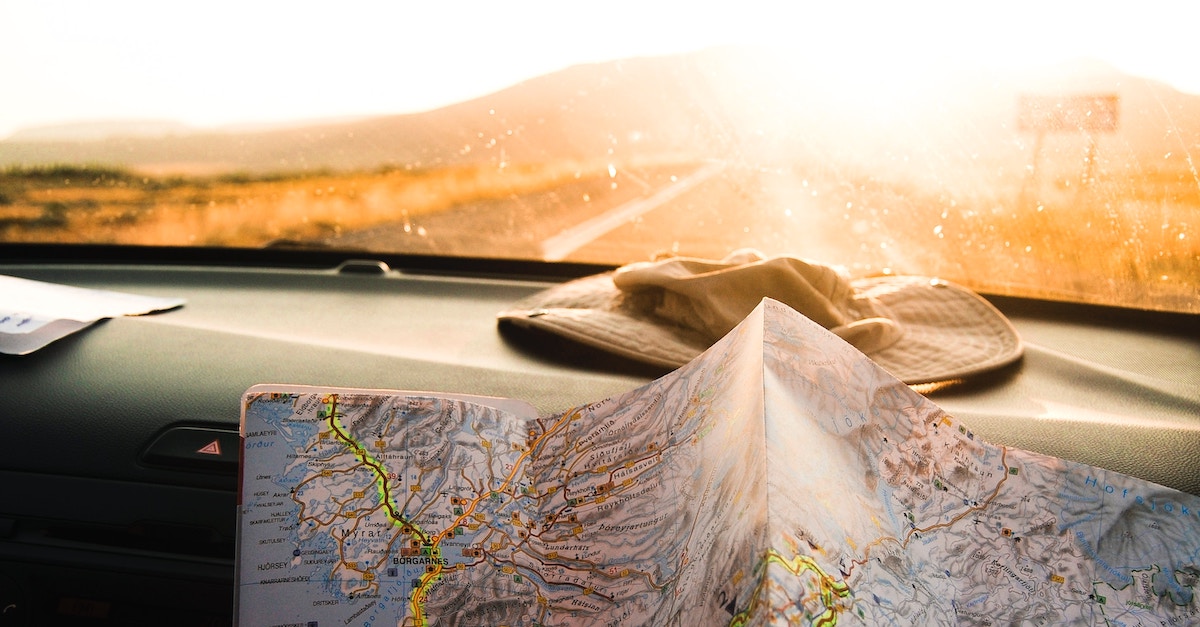 Photo credit: Unsplash/Julentto Photography
3. All Are Worthy of God's Grace
When Jonah arrives in Nineveh, his message is received. We read:
"When Jonah's warning reached the king of Nineveh, he rose from his throne, took off his royal robes, covered himself with sackcloth and sat down in the dust. … 'But let people and animals be covered with sackcloth. Let everyone call urgently on God. Let them give up their evil ways and their violence. Who knows? God may yet relent and with compassion turn from his fierce anger so that we will not perish.' When God saw what they did and how they turned from their evil ways, he relented and did not bring on them the destruction he had threatened" (Jonah 3:6, 8-10).
There is one final lesson about grace. After all that God had done, and all that Jonah did, it seems that he did it all under protest. Chapter 4 reveals that he was angry that God chose to turn away from the judgment He had planned for Nineveh. God yet reaches out to Jonah and teaches him an object lesson using a plant.
Charles Ryrie in the Ryrie Study Bible explains it this way: "If Jonah was justified in being so upset about the loss of a plant to whose existence he had contributed nothing, was not God justified in showing love and concern for the people of Nineveh, whom he had created?"
This means that God extends His grace to whomever He pleases; and all are worthy of it, because that is the nature of grace. The song says it well enough, though I think it is an understatement; but it will do — God's grace is amazing!
Related Articles
Are You Suffering from the Jonah Syndrome?
5 Comforting Verses to Reaffirm God's Grace
5 Reasons God's Grace Is Sufficient for You (Even in the Darkness)
Photo credit: ©Getty Images/kevron2001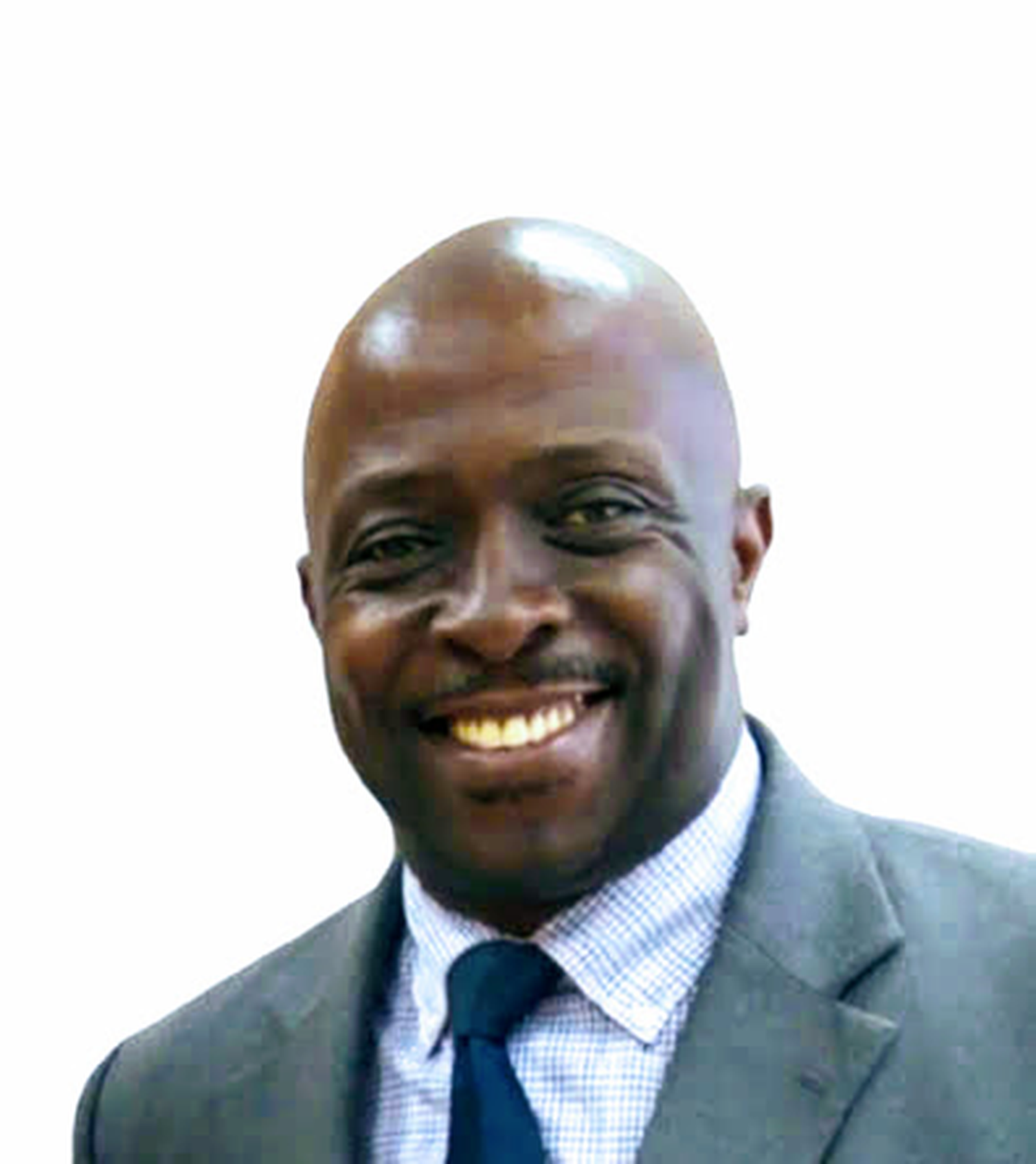 Michael Jakes is an Associate Pastor, Bible teacher, and writer. He is co-founder of That's The Word! Ministries, a distinctly Cross-centered outreach. He has also been active in youth ministry for over 30 years, and hosts two live weekly podcasts, "The Bible Speaks Live," and "The Cutting It Right Bible Study." Michael is the author of, The Lights In The Windows, a book concerned with the need for the Church to evangelize. Michael and his wife Eddye have been married for 40 years, and reside in New York. You can follow him on Youtube and listen to his podcasts on Spreaker.