"For grief produces a repentance that leads to salvation without regret, whereas worldly grief produces death." (2 Corinthians 7:10)
The Apostle Paul established many churches during his ministry and clearly felt a sense of fatherly love for the believers in each. Because many of them were still young in the faith, they needed correction and encouragement. And Paul often used letters to speak boldly into their lives, especially in the area of growing more like Jesus. Paul wrote to the church in Corinth several times. In what's known as his second letter, he emphasizes the need for believers to stay aligned with, and faithfully walk in, God's ways. And 2 Corinthians 7:10 reveals how feeling godly sorrow will keep us on the right path.
Does God Feel Sorrow?
Some believe a perfect God would not have emotions. But within the pages of the Bible are some verses that seem to confirm otherwise.
"God is a righteous judge, a God who displays his wrath every day." (Psalm 7:11)
"Do not worship any other god, for the Lord, whose name is Jealous, is a jealous God." (Exodus 34:14)
"...as a bridegroom rejoices over his bride, so will your God rejoice over you." (Isaiah 62:5)
It's important to note here that God's ways are not ours. So though He may experience emotions, He is not led or swayed by them as we are. Being firm and unchanging in character and purpose, yet capable of a wide range of feelings, is part of the mystery of God's character.
Many passages quote God as expressing sorrow. Some are a lament when His people have been mistreated.
"For the Lord will vindicate his people and have compassion on his servants." (Psalm 135:14)
When God has seen His people rebel against Him, His reaction has often been a mix of sorrow and anger. In some instances, He has responded in a devastating way, at least in the short run.
"The Lord saw how great the wickedness of the human race had become on the earth, and that every inclination of the thoughts of the human heart was only evil all the time. The Lord regretted that he had made human beings on the earth, and his heart was deeply troubled." (Genesis 6:5-6)
"Yet they rebelled and grieved his Holy Spirit. So he turned and became their enemy and he himself fought against them." (Isaiah 63:10)
In the New Testament, God's Son showed a great ability to feel sorrow. When Jesus came to Earth, He expressed sorrow on a number of occasions, such as seeing how unrepentant humankind could be, the loss of a friend, and at the anticipation of His coming death.
"As he approached Jerusalem and saw the city, he wept over it…" (Luke 19:41)
"When Jesus saw her weeping, and the Jews who had come along with her also weeping, he was deeply moved in spirit and troubled...Jesus wept." (John 11:33,35)
"'My soul is overwhelmed with sorrow to the point of death,' he said to them. 'Stay here and keep watch.' " (Mark 14:34)
Some scholars say that God must understand what sorrow feels like, because we who are made in His image feel it. Others point to verses that show God's sensitivity to our suffering, and His desire to bring us healing as proof that He has known it Himself.
"The Lord is close to the brokenhearted and saves those who are crushed in spirit." (Psalm 34:18)
In the New Testament books he wrote, Paul asserted the truth that our behavior matters to God and will touch His heart, either for the good or bad. He cautioned against making foolish and rebellious choices that would cause The Lord anguish.
What Does the Bible Say about Godly Sorrow?
In Scripture, godly sorrow is connected to both regret for sin and a desire to turn away from it. In the Old Testament, for instance, King David admitted his sinfulness and the distress he felt because of it. And in every case, he sought grace and healing from the Lord.
"Lord, do not rebuke me in your anger or discipline me in your wrath.
"Have mercy on me, Lord, for I am faint; heal me, Lord, for my bones are in agony. My soul is in deep anguish. How long, Lord, how long?" (Psalm 6:1-3)
"Wash away all my iniquity and cleanse me from my sin. For I know my transgressions, and my sin is always before me. Against you, you only, have I sinned and done what is evil in your sight…" (Psalm 51:2-4)
"I confess my iniquity; I am troubled by my sin." (Psalm 38:18)
One of the most powerful examples of this kind of sorrow is in the Gospel account of Peter after the arrest of Jesus. As He waited in the Garden of Gethsemane, Jesus made a prediction that Peter would later deny knowing Him. When it came true the next morning, Peter was overcome with remorse.
"Immediately a rooster crowed. Then Peter remembered the word Jesus had spoken: 'Before the rooster crows, you will disown me three times.' And he went outside and wept bitterly." (Matthew 26:74-75)
Paul and other Apostles taught that though godly sorrow is painful, it brings about positive change because it leads us to invite our Heavenly Father into our hearts. And as we receive His healing, we'll become more willing to show God's grace to others.
"Come near to God and he will come near to you. Wash your hands, you sinners, and purify your hearts, you double-minded. Grieve, mourn and wail. Change your laughter to mourning and your joy to gloom. Humble yourselves before the Lord, and he will lift you up." (James 4:8-10)
"Bear with each other and forgive one another if any of you has a grievance against someone. Forgive as the Lord forgave you." (Colossians 3:13)
The Difference between Worldly Sorrow and Godly Sorrow
Worldly sorrow is a temporary reaction to bad behavior. It may be a strong feeling but often arises more out of embarrassment or fear than a true awareness of sin. And the worldly version of sorrow often fades before any real change happens, leading a person right back into old habits.
Godly sorrow goes deeper and leads to a conviction in the spirit. It causes a person to realize that what he or she does matters greatly to God, and in this case has hurt Him. By humbly admitting their wrongs, they draw closer to The Lord, and there find strength to make lasting changes.
Earlier in 2 Corinthians 7, Paul mentions a recent letter he'd sent that had upset the believers in Corinth. But, he adds, he was glad for their regret, because those admonishments had the eventual effect of setting them right.
"Even if I caused you sorrow by my letter, I do not regret it. Though I did regret it—I see that my letter hurt you, but only for a little while—yet now I am happy, not because you were made sorry, but because your sorrow led you to repentance." (2 Corinthians 7:8-9a)
In verse 10 of Chapter 7, Paul points out three beneficial results of godly sorrow. Each describes actions that someone who really cares about pleasing God would take in response to their sin.
"repentance" - a person would decide to turn away from a sin
"Repent, then, and turn to God, so that your sins may be wiped out, that times of refreshing may come from the Lord…" (Acts 3:19)
"salvation" - a person would seek to become more like Christ every day
"Therefore, my dear friends, as you have always obeyed—not only in my presence, but now much more in my absence—continue to work out your salvation with fear and trembling…" (Philippians 2:12)
"without regret" - a person would accept God's forgiveness as a chance to start clean
"Brothers and sisters, I do not consider myself yet to have taken hold of it. But one thing I do: Forgetting what is behind and straining toward what is ahead…" (Philippians 3:13)
Some Marks of Godly Sorrow
True godly sorrow is founded on the Lord. In order to feel it, then, we first have to know what pleases God. The Bible lays out His standard for us, as well as His Laws. And any success we have in this area is because of God, who provides the renewal, growth, and strength our spirits need. Prayer connects us with The One who is our all-in-all.
In 2 Corinthians 7:11, Paul stated some of the transformation he'd seen as the Corinthians accepted the rebuke in his earlier letter. His encouragement to them can help spur us on as well. The process brought out a new sense of:
-"earnestness" - passion for God
-"eagerness to clear yourselves" - urgent desire to be reconciled to God
-"indignation" - displeasure at the sin against God among them
-"alarm" - fear of God's wrath
-"longing" - hunger and thirst for God
-"concern" - regard of God's Ways
-"readiness to see justice done" - determination to set things right
Paul longed for believers to feel godly sorrow for their sin. For he knew first-hand of the blessings that come when a person is brought low and then lifted up by the Lord. C.H. Spurgeon captured the hopeful essence of this experience well:
"To repent is to change your mind about sin, and Christ, and all the great things of God. There is sorrow implied in this; but the main point is the turning of the heart from sin to Christ. If there be this turning, you have the essence of true repentance, even though no alarm and no despair should ever cast their shadow upon your mind."
Photo credit: ©Getty Images/Fizkes
---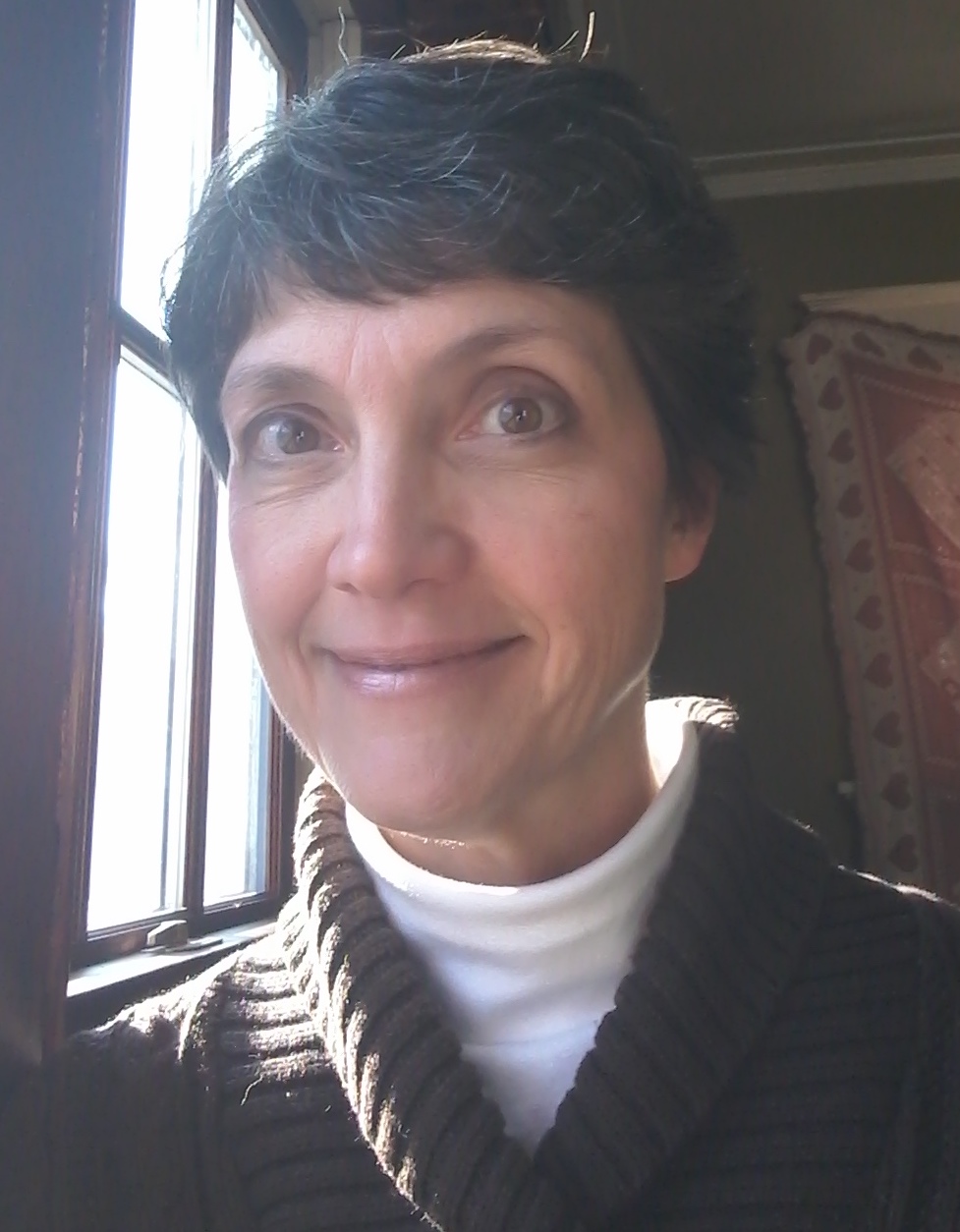 Heather Adams is an author, speaker, and singer living in Connecticut. Heather's passion is to equip and encourage believers to seek more of God's truth and to experience more of His joy each day. Her book, Bow Down: The Heart of a True Worshipper is a practical, 30-day devotional about worship based on the writings of King David. Heather's blog, Worship Walk Ministries, offers weekly Scripture passages and insights to ponder. A native New Englander, Heather is settling into her home in the South, trying out local foods and watching for the alligators that live nearby! You can connect with her on her website: heatheradamsworshipwalk.com
---
This article is part of our larger resource library of popular Bible verse phrases and quotes. We want to provide easy to read articles that answer your questions about the meaning, origin, and history of specific verses within Scripture's context. It is our hope that these will help you better understand the meaning and purpose of God's Word in relation to your life today.
Listen to our Daily Bible Verse Podcast Now!