God's Word mentions the tongue in over 120 passages, and many of those are cautions about using it wisely. Learning to control how we speak – to the Lord and to others – is one of the vital parts of our growth as Christians.
When I was newer in my faith, I resisted dealing with this area. Even after I acknowledged the importance of it, I struggled. Finally I realized that I was trying to fix myself, which didn't work and only left me discouraged.
Through some Bible study, I discovered that God not only gives us clear teaching about the tongue, but wants us to ask for His help to make our speech more holy. That inspired me to pray, as King David did, for God to work in me and reveal just what He wanted me to do.
"May these words of my mouth and this meditation of my heart be pleasing in your sight, Lord, my Rock and my Redeemer" (Psalm 19:14).
What Are Some Things the Bible Says about the Tongue?
This subject is addressed in many of the Bible's books. Whether in a specific account or a general lesson, Scripture writers touched on principles that every believer needs to follow in order to obey and please God. These are a few that I could especially relate to:
1. The tongue eventually reveals the heart of a person.
"The tongue of the righteous is choice silver, but the heart of the wicked is of little value" (Proverbs 10:20).
"But the things that come out of a person's mouth come from the heart, and these defile them" (Matthew 15:10).
"A scoundrel plots evil, and on their lips it is like a scorching fire" (Proverbs 16:27).
2. Controlling the tongue is a basic part of living a Godly life.
"For, whoever would love life and see good days must keep their tongue from evil and their lips from deceitful speech" (1 Peter 3:10).
"They must turn from evil and do good; they must seek peace and pursue it. For the eyes of the Lord are on the righteous and his ears are attentive to their prayer, but the face of the Lord is against those who do evil" (1 Peter 3:11-12).
"Set a guard over my mouth, Lord; keep watch over the door of my lips" (Psalm 141:3).
3. We each have a responsibility for how we use our tongues.
"But I tell you that everyone will have to give account on the day of judgment for every empty word they have spoken. For by your words you will be acquitted, and by your words you will be condemned" (Matthew 12:36-37).
"Those who guard their mouths and their tongues keep themselves from calamity" (Proverbs 21:23).
"You who practice deceit, your tongue plots destruction; it is like a sharpened razor. You love evil rather than good, falsehood rather than speaking the truth. You love every harmful word, you deceitful tongue! Surely God will bring you down to everlasting ruin…" (Psalm 52:2-5).
4. Love should motivate how we use our tongues
"To slander no one, to be peaceable and considerate, and always to be gentle toward everyone" (Titus 3:2).
"She speaks with wisdom, faithful instruction is on her tongue" (Proverbs 31:26).
"If I speak in the tongues of men or of angels, but do not have love, I am only a resounding gong or a clanging cymbal" (1 Corinthians 13:1).
Why Does Our Speech Have Power?
Scripture is very clear on this point: the words we use and the way we say them impacts the world around us. God gives us the choice of whether our impact will be positive or negative.
"The tongue has the power of life and death, and those who love it will eat its fruit" (Proverbs 18:21).
When we follow the Lord's leading, He will actually add strength and weight to our words. With His touch, our speech will become a kind of ministry, offering encouragement and hope, or conviction and instruction to those we come in contact with.
We can use our tongues to bring healing.
"The words of the reckless pierce like swords, but the tongue of the wise brings healing" (Proverbs 12:18).
We can use our tongues to stop idle talk.
"Without wood a fire goes out; without a gossip a quarrel dies down" (Proverbs 26:20).
We can use our tongue to protect and defend others.
"'Do not go about spreading slander among your people. Do not do anything that endangers your neighbor's life...." (Leviticus 19:16).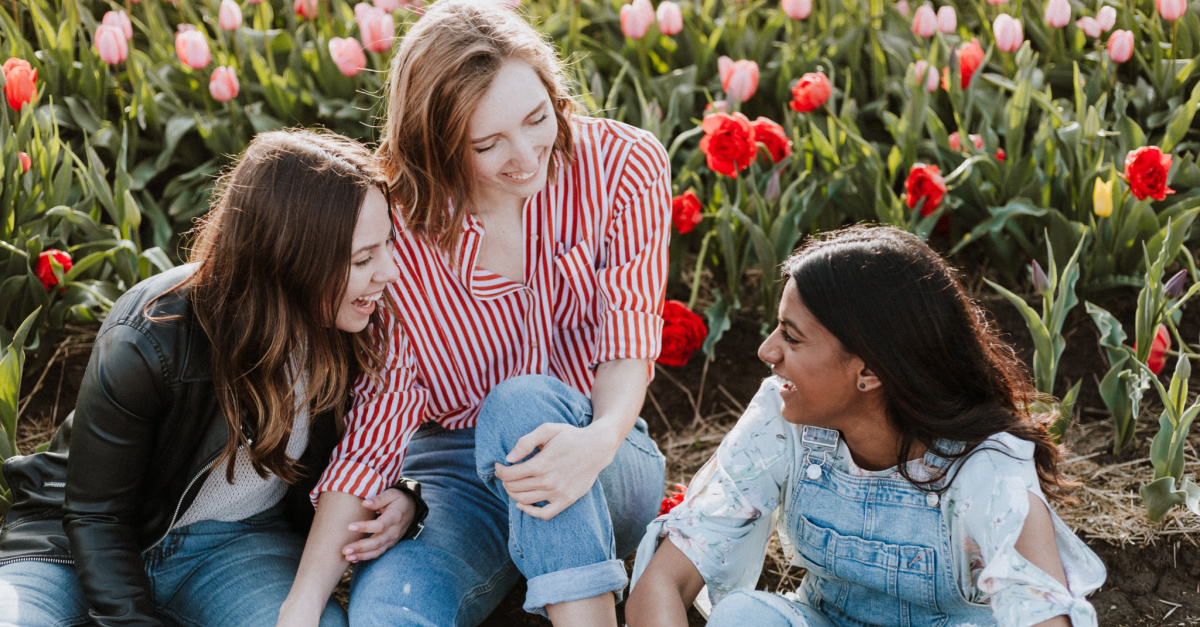 Photo credit: Unsplash/Priscilla du Preez
Is the Tongue Evil?
The New Testament book of James includes a well-known verse about the tongue:
"The tongue also is a fire, a world of evil among the parts of the body. It corrupts the whole body, sets the whole course of one's life on fire, and is itself set on fire by hell" (James 3:6).
This is a strong statement, one that might lead to an assumption that our mouths are totally corrupt. But James is not simply trying to discourage his readers. Rather, he writes this one verse as part of a larger section about how important it is for us to carefully guard what we say.
John Gill's Bible Concordance provides more explanation of what James meant:
"But as fire should be carefully watched, and kept, so should men take heed to their ways, that they sin not with their tongue, and keep their tongue from evil, and their lips from speaking guile; for as fire kindles and rises up into a flame, so unchaste, angry, and passionate words, stir up the flame of lust, anger, envy, and revenge; and as fire is of a spreading nature, so are lies, scandal, and evil reports vented by the tongue; and as fire devours all that comes in its way, such are the words of an evil tongue; and therefore are called devouring words…"
How We Can Use Our Tongues to Build Up the Kingdom of God?
First, we must submit our tongues to God. That may conjure up a funny image, but our mouths should reflect that we are letting our Heavenly Father rule in every part of our lives.
The more our hearts turn towards Him, the more love will become the motivation for what we think, how we act, and the words we speak. When that kind of transformation begins, we'll be more aware of the need to use words filled with God's grace.
1 Corinthians 14 is a teaching about how the spiritual gift of prophecy can build up the church body.
"But the one who prophesies speaks to people for their strengthening, encouraging and comfort" (v.3).
"The one who prophesies is greater than the one who speaks in tongues, unless someone interprets, so that the church may be edified" (v.5).
"What then shall we say, brothers and sisters? When you come together, each of you has a hymn, or a word of instruction, a revelation, a tongue or an interpretation. Everything must be done so that the church may be built up" (v.26).
And we should always be looking for opportunities to bless people we meet up with in our daily life. The simplest interaction can soften another person's heart for the things of God when our speech comes from love.
"Do not let any unwholesome talk come out of your mouths, but only what is helpful for building others up according to their needs, that it may benefit those who listen" (Ephesians 4:29).
A Prayer to Use Our Speech in a Godly Way
Heavenly Father,
Your Word says so much about our tongue. You've even given us images of a rudder guiding a ship and a bit leading a horse to depict the power the tongue can have on us, and others. So, we know how important it is to use it righteously.
Lord God, help us to lay down control and submit our hearts, minds and tongues to You. We can't change on our own, but we trust that You will do the work that's needed to change our attitudes and then our words.
Thank You for loving us, and having such a wonderful plan: to make us more like Your Son so that we can share that love to the world. We pray this in Jesus' name,
Amen.
Learning to use our tongues as God desires is a process that works from the inside out. It takes time and demands patience. But with His touch, we'll begin to see the wonderful results, like a more joyful spirit and a greater sense of purpose.
"When the heart full of God's love can draw on the mind full of God's word, timely blessings flow from the mouth." (John Piper)
Photo credit: ©Getty Images/Aaron Amat
---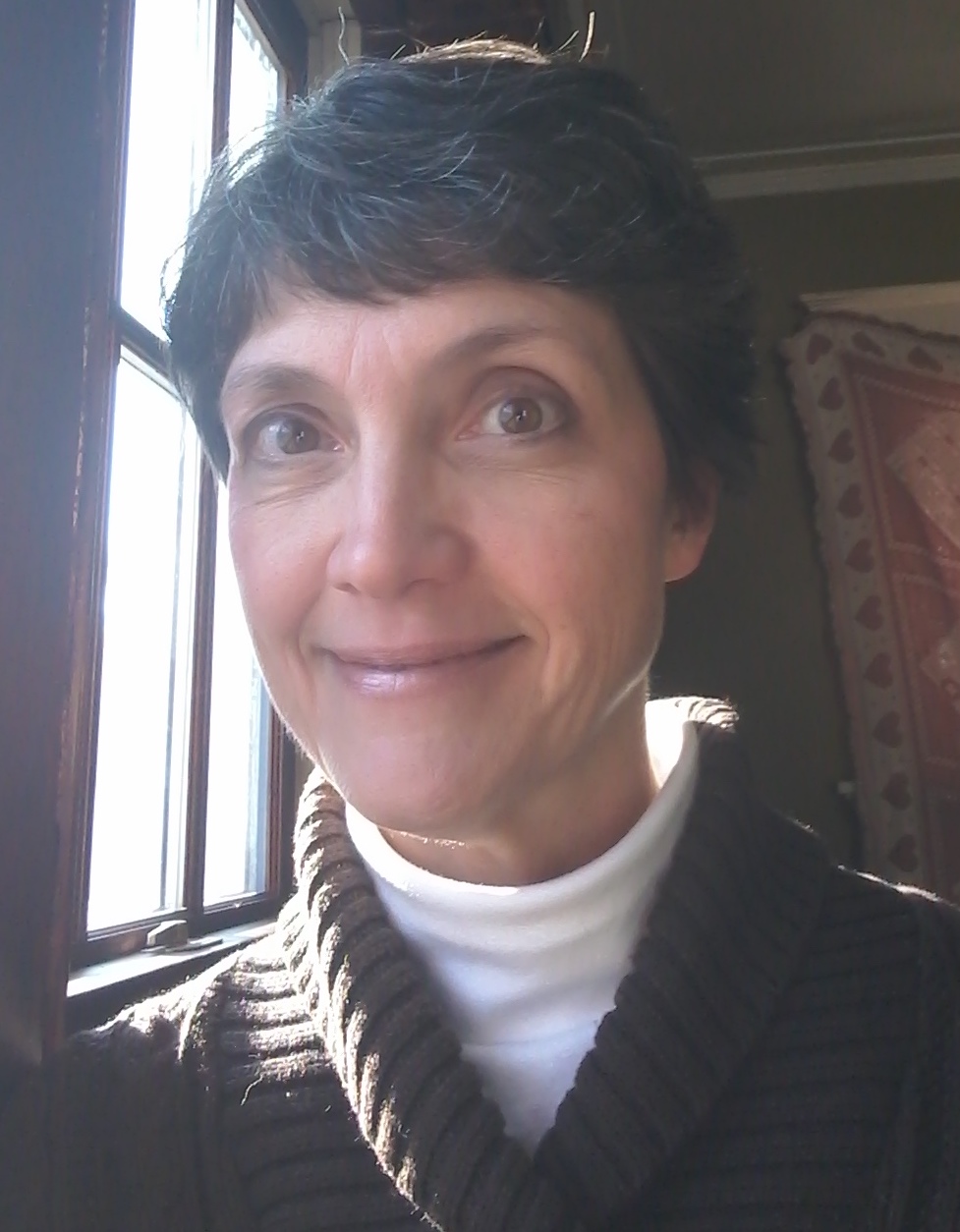 Heather Adams is an author, speaker, and singer living in Connecticut. Heather's passion is to equip and encourage believers to seek more of God's truth and to experience more of His joy each day. Her book, Bow Down: The Heart of a True Worshipper is a practical, 30-day devotional about worship based on the writings of King David. Heather's blog, Worship Walk Ministries, offers weekly Scripture passages and insights to ponder. A native New Englander, Heather is settling into her home in the South, trying out local foods and watching for the alligators that live nearby! You can connect with her on her website: heatheradamsworshipwalk.com