"Esau took his wives and sons and daughters and all the members of his household, as well as his livestock and all his other animals and all the goods he had acquired in Canaan, and moved to a land some distance from his brother Jacob. Their possessions were too great for them to remain together; the land where they were staying could not support them both because of their livestock. So Esau (that is, Edom) settled in the hill country of Seir." - Genesis 36:6-8
Jacob and his brother Esau, sons of Isaac and grandsons of Abraham, were said to have come out of the womb fighting. The story of the manipulative way Jacob convinced Esau to forgo his inheritance undoubtedly fueled the fire of adversity between them. Generation after generation, though the Lord had given them both land, these two sides of the same family fought each other. Eventually, the Edomites were destroyed to such an extent they are seemingly untraceable to this day.
What Nationality Were the Edomites?
"Esau (that is, Edom) settled in the hill country Seir." - Genesis 36:8
According to the NIV Cultural Backgrounds Study Bible, Seir is another name for Edom, located between the Dead Sea and the Gulf of Aqaba. "The word itself is related to the Hebrew word meaning 'hair,' as possible meaning also for the name 'Esau,'" the NIV Study Bible explains, "Esau's clan must have driven away the original Horite inhabitants of Seir." There were twelve tribes of Esau, just as there were twelve tribes of Jacob. "It is a wild and rugged region, traversed by fruitful valleys," Mounce's Complete Expository Dictionary informs of Seir, "The early inhabitants of the land were Horites. They were destroyed by the Edomites (Deut 2:12), between whom and the kings of Israel and Judah there was frequent war (2 Kings 8:20; 2 Chr. 28:17)."
Edom means red or muddy and was known for its reddish sandstone. Clarence L. Haynes Jr. points out for Crosswalk.com, Esau was connected to red things: his red complexion red at birth (Genesis 25:25); red stew (Genesis 25:29-30); and red country (Genesis 32:3). God is always purposeful in the layers of the stories He has left behind in His Living Word for us to glean wisdom from. Easton's Bible Dictionary states, "The Edomites were Semites, closely related in blood and in language to the Israelites." These two peoples were related, yet the differences forged between them seemed to be unmovable.
Did the Edomites Worship Israel's God or a Different Deity?
"Remember, O Lord, against the Edomites the day of Jerusalem, how they said, 'Lay it bare, lay it bare, down to its foundations!'" - Psalm 137:7
The Edomites worshiped multiple gods. Hope Bolinger explains for Christianity.com, "Qos, the chief god of the Edomites, stood out amounts the pantheon fertility gods. The One True God is a jealous God, and throughout the biblical narrative, we witness His righteous and just reaction to those who refuse to respond given His longstanding patience. "They intermarried with the conquered population," Easton's Bible Dictionary informs. The Edomites were eventually overtaken and forced to consider Judaism, and they were involved in the attack and plunder of the City of Jerusalem. The entire people group was eventually wiped out.
What Was the Relationship between Edom and Israel?
"Do not despise an Edomite, for the Edomites are related to you." - Deuteronomy 23:7
Esau, Jacob's brother, is the father of the Edomites. The relationship between the two people groups was that they were related! Esau and Jacob were twin brothers. Deuteronomy 2:5 reads:
"Do not provoke them to war, for I will not give you any of their land, not even enough to put your foot on. I have given Esau the hill country of Seir as his own."
The Israelites and the Edomites might have been family, but they were also enemies. Though the two brothers seem to both have been given land by the Lord, the battle that began at birth seems to have continued on through the generations. Deuteronomy 2:1 reads:
"Then we turned back and set out toward the wilderness along the route to the Red Sea, as the Lord had directed me. For a long time, we made our way around the hill country of Seir."
The Israelites traveled around Seir because of the hostility between them and the Edomites. "At the time of the Exodus they churlishly refused permission to the Israelites to pass through their land (Num. 20:14-21), and ever afterwards maintained an attitude of hostility toward them," according to Easton's Bible Dictionary. Further bouts of hostility throughout centuries are recorded in 1 Kings 14:47, 1 Kings 11:14-16, and 1 Chron. 18:11-13.
What Else Does the Bible Say about the Edomites?
Many prophecies were proclaimed concerning Edom, that would be fulfilled. Edom was eventually destroyed, as foretold by the prophets. Easton's Bible Dictionary explains, "After an existence as a people for about seventeen hundred years, they have utterly disappeared, and their language even is forgotten forever." The following list of prophecies was foretold about the Edomites: Isaiah 34:5, Isaiah 6, Jeremiah 49:7-18, Ezekiel 25:13, Ezekiel 35:1-15, Joel 3:19, Amos 1:11, Obadiah, Malachi 1:3, 4
The way the Edomites chose to live cost them their civilization, a stark reminder of the seriousness of the Lord, and His just and righteous judgment. "Archaeologists have found no Edomite records or literature," Zondervan Illustrated Bible Backgrounds Commentary of the Old Testament explains, "Material remains from the Middle and Late Bronze Age are scarce, but this would be expected given the type of society represented by Esau and his descendants."
What We Can Learn
God is a purposeful God. We can learn from the history of the Edomite people a few important notes of wisdom. It's tragically said to think these two people groups began as a family but chose to live as enemies. In our modern-day society, we go to war on our social media pages and in our real-life conversations. I wonder what their world would have looked like had the Edomites and Israelites chosen to love each other as family, despite their differences and animosities. In our world today, I wonder what we could accomplish, especially within the family of God, if we chose to lay down our differences and unite in love to love each other. There are so many people living without hope in the world. We can spend our time here on earth choosing to focus on the fight, the differences, and the debates. Or, we can choose to see past all of it, to focus on the One True God, and His most important command … to love one another.
We were not promised an easy life as the chosen people and family of God, but we serve the One who sits above it all. He is in sovereign control, providentially going before us day by day, layering our lives with new mercies as we live our lives within the love of Christ Jesus. By the power of the Holy Spirit alive in us, we can make a huge difference in this world just by chasing love over being right. Jesus will return to set everything right. Until then, we can run our race alone … or in a pack of encouragement … the family of God.
Sources:
NIV Study Bible, Copyright © 1985, 1995, 2002, 2008, 2011 by Zondervan.
NIV Application Commentary. Copyright © 2002.
NIV Cultural Backgrounds Study Bible. Copyright © 2016 by Zondervan.
Zondervan Illustrated Bible Backgrounds Commentary of the Old Testament. Copyright © 2002.
Easton's Bible Dictionary.
CompellingTruth.org
Photo credit: ©Sparrowstock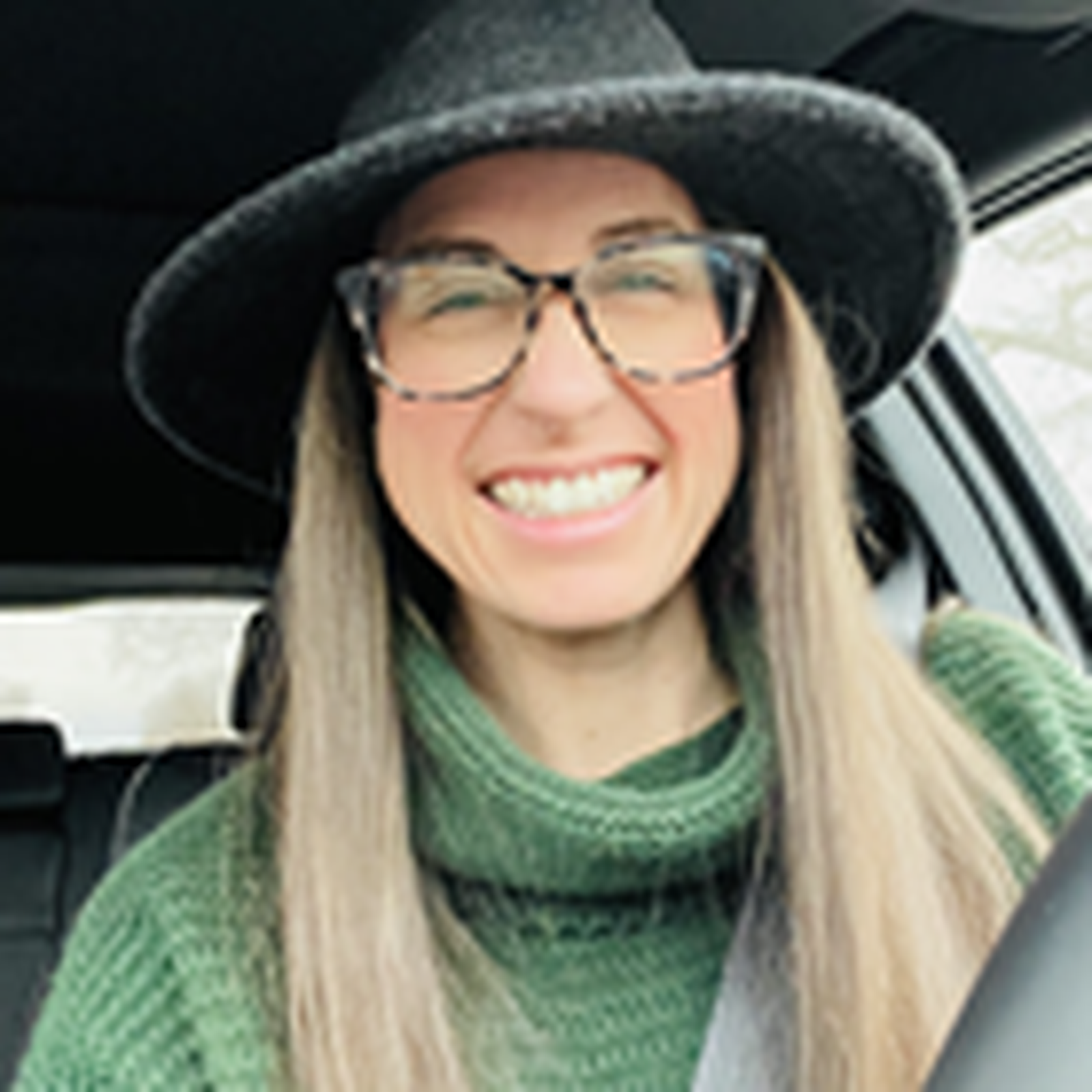 Meg writes about everyday life within the love of Christ as a freelance writer, blogger at Sunny&80, and author of "Friends with Everyone, Friendship within the Love of Christ," "Surface, Unlocking the Gift of Sensitivity," and "Glory Up, The Everyday Pursuit of Praise," and "Home, Finding Our Identity in Christ." She earned a Marketing/PR degree from Ashland University but stepped out of the business world to stay at home and raise her two daughters …which led her to pursue her passion to write. A member of Faith Church in Sandusky, OH, she serves as Communications Director and leads Bible studies for women and teen girls. Meg is a Cleveland native and lifelong Browns fan, living by the shore of Lake Erie in Northern Ohio with her husband, two daughters, and golden doodle.