Does God Control "Random" Events?
Professor, Westminster Theological Seminary
August 06, 2015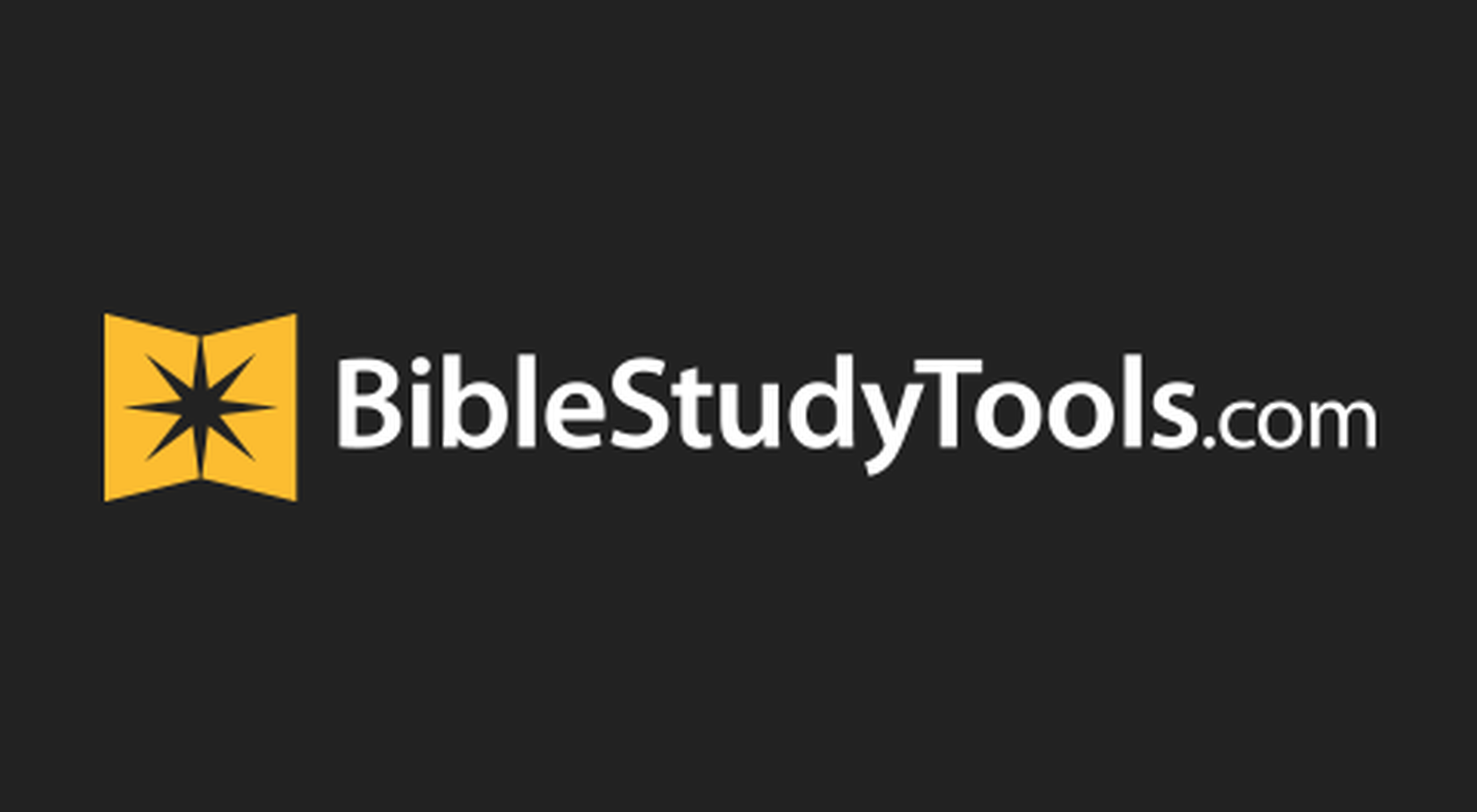 What about seemingly random events? Does God control them?
THE FLIGHT OF AN ARROW
First Kings 22 contains a striking case. Micaiah, speaking as a prophet of the Lord, predicts that Ahab, the king of Israel, will fall in battle at Ramoth-gilead (1 Kings 22:20–22). Ahab disguises himself in battle to avoid being a special target for enemy attack (v. 30). But God's plan cannot be thwarted. The narrative describes the crucial event:
But a certain man drew his bow at random and struck the king of Israel between the scale armor and the breastplate. Therefore he [the king] said to the driver of his chariot, "Turn around and carry me out of the battle, for I am wounded." (v. 34)
"A certain man drew his bow at random." That is, he was not aiming at any particular target. An alternative translation would be that he drew his bow "in his innocence" (ESV marginal reading). The alternative translation might mean that the man shot at Ahab, but he did not know who it was (he was "innocent" of knowing it was the king). Whichever interpretation we take of this detail, we should notice that the arrow struck in just the right place. Ahab was dressed in armor. If the arrow had struck Ahab's breastplate, it might have simply bounced off. If it had struck his scale armor, it would not have wounded him. But there happened to be a small space between the scale armor and the breastplate. Perhaps for just a moment Ahab turned or bent in such a way that a thin opening appeared. The arrow went right in, exactly in the right spot. It wounded him fatally. He died the same day (1 Kings 22:35), just as God had said.
God showed that day that he was in charge of seemingly random events. He controlled when the man drew his bow. He controlled the direction of his aim. He controlled the moment the arrow was released. He controlled the flight of the arrow. He controlled the way Ahab's armor was put on earlier in the day, and the position that Ahab took as the arrow came nearer. He controlled the arrow as it struck in just the right spot and went in deep enough to produce fatal damage to organs. He brought Ahab to his death.
Lest we feel too sorry for Ahab, we should remind ourselves that he was a wicked king (1 Kings 21:25–26). Moreover, by going into battle he directly disobeyed the warning that Micaiah the prophet gave in God's name. It was an act of arrogance and disobedience to God. God, who is a God of justice, executed righteous judgment on Ahab. From this judgment we should learn to revere God and honor him.
Ahab's death was an event of special significance. It had been prophesied beforehand, and Ahab himself was a special person. He was the king of Israel, a prominent leader, a key person in connection with the history of God's people in the northern kingdom of Israel. But the event illustrates a general principle: God controls seemingly random events. A single outstanding event, like the arrow flying toward Ahab, has not been narrated as an exception but rather as a particularly weighty instance of the general principle, which the Bible articulates in passages where it teaches God's universal control.
COINCIDENCES
We can find other events in the Bible where the outcome depends on an apparent coincidence or happenstance.
In Genesis 24, Rebekah, who belonged to the clan of Abraham's relatives, happened to come out to the well just after Abraham's servant arrived. The servant was praying and waiting, looking for a wife for Abraham's son Isaac (Gen. 24:15). The fact that Rebekah came out at just the right time was clearly God's answer to the servant's prayer. Rebekah later married Isaac and bore Jacob, an ancestor of Jesus Christ.
Years later Rachel, who belonged to the same clan, happened to come out to a well just after Jacob arrived (Gen. 29:6). Jacob met her, fell in love with her, and married her. She became the mother of Joseph, whom God later raised up to preserve the whole family of Jacob during a seven-year famine (Genesis 41–46). When God provided Rachel for Jacob, he was fulfilling his promise that he would take care of Jacob and bring him back to Canaan (28:15). Moreover, he was fulfilling his long-range promise that he would bless the descendants of Abraham (vv. 13–14).
In the life of Joseph, after Joseph's brothers had thrown him into a pit, a caravan of Ishmaelites happened to go by, traveling on their way to Egypt (Gen. 37:25). The brothers sold Joseph to the Ishmaelites. They in turn happened to sell Joseph to Potiphar, "an officer of Pharaoh" (v. 36). Joseph's experiences were grim, but they were moving him toward the new position that he would eventually assume in Egypt.
False accusation by the wife of Potiphar led to Joseph being thrown into prison (Gen. 39:20). Pharaoh happened to get angry with his chief cupbearer and his chief baker, and they happened to get thrown into the prison where Joseph now had a position of responsibility (40:1–4). While they were lying in prison, both the cupbearer and the baker happened to have special dreams. Joseph's interpretation of their dreams led to his later opportunity to interpret Pharaoh's dreams (Genesis 41). These events led to the fulfillment of the earlier prophetic dreams that God had given to Joseph in his youth (37:5–10; 42:9).
After Moses was born, his mother put him in a basket made of bulrushes and placed it among the reeds by the Nile. The daughter of Pharaoh happened to come down to the river and happened to notice it. When she opened it, the baby happened to cry. The daughter of Pharaoh took pity and adopted Moses as her own son (Ex. 2:3–10). As a result, Moses was protected from the death sentence on Hebrew male children (1:16, 22), and he "was instructed in all the wisdom of the Egyptians" (Acts 7:22). So God worked out his plan, according to which Moses would eventually deliver the Israelites from Egypt.
Joshua sent two spies to Jericho. Out of all the possibilities, they happened to go to the house of Rahab the prostitute (Josh. 2:1). Rahab hid the spies and made an agreement with them (vv. 4, 12–14). Consequently, she and her relatives were preserved when the city of Jericho was destroyed (6:17, 25). Rahab then became an ancestor of Jesus (Matt. 1:5).
Ruth "happened to come to the part of the field belonging to Boaz" (Ruth 2:3). Boaz noticed Ruth, and then a series of events led to Boaz marrying Ruth, who became an ancestor of Jesus (Ruth 4:21–22; Matt. 1:5).
During the life of David, we read the following account of what happened in the wilderness of Maon:
As Saul and his men were closing in on David and his men to capture them, a messenger came to Saul, saying, "Hurry and come, for the Philistines have made a raid against the land." So Saul returned from pursuing after David and went against the Philistines. (1 Sam. 23:26–28)
David narrowly escaped being killed, because the Philistines happened to conduct a raid at a particular time, and the messenger happened to reach Saul when he did. If nothing had happened to interfere with Saul's pursuit, he might have succeeded in killing David. The death of David would have cut off the line of descendants leading to Jesus (Matt. 1:1, 6).
When Absalom engineered his revolt against David's rule, a messenger happened to come to David, saying, "The hearts of the men of Israel have gone after Absalom" (2 Sam. 15:13). David immediately fled Jerusalem, where otherwise he would have been killed. During David's flight, Hushai the Archite happened to come to meet him, "with his coat torn and dirt on his head" (v. 32). David told Hushai to go back to Jerusalem, pretend to support Absalom, and defeat the counsel of Ahithophel (v. 34). As a result, Hushai was able to persuade Absalom not to follow Ahithophel's counsel for battle, and Absalom died in the battle that eventually took place (18:14–15). Thus, happenstances contributed to David's survival.
When Ben-hadad the king of Syria was besieging Samaria, the city was starving. Elisha predicted that the next day the city of Samaria would have flour and barley (2 Kings 7:1). The captain standing by expressed disbelief, and then Elisha predicted that he would "see it... but... not eat of it" (v. 2). The next day the captain happened to be trampled by the people who were rushing out the gate toward the food (v. 17). "He died, as the man of God had said" (v. 17), seeing the food but not living to partake of it. His death was a fulfillment of God's prophecy.
When Athaliah was about to usurp the throne of Judah, she undertook to destroy all the descendants in the Davidic family. Jehosheba happened to be there, and she took Joash the son of Ahaziah and hid him away (2 Kings 11:2). So the line of the Davidic family was preserved, which had to be the case if the Messiah was to come from the line of David, as God had promised. Joash was an ancestor of Jesus Christ.
During the reign of king Josiah, the priests happened to find the Book of the Law as they were repairing the temple precincts (2 Kings 22:8). Josiah had it read to him, and so he was energized to inaugurate a spiritual reform.
The story of Esther contains further happenstances. Esther happened to be among the young women taken into the king's palace (Est. 2:8). She happened to be chosen to be the new queen (v. 17). Mordecai happened to find out about Bigthan and Teresh's plot against the king (v. 22), and Mordecai's name then happened to be included in the king's chronicles (v. 23). The night before Haman planned to hang Mordecai, the king happened not to be able to sleep (6:1). He asked for an assistant to read from the chronicles, and he happened to read the part where Mordecai had uncovered the plot against the king (vv. 1–2). Haman happened to be entering the king's court at just that moment (v. 4). A whole series of happenstances worked together to lead to Haman's being hanged, the Jews being rescued, and Mordecai being honored.
---
Taken from Chance and the Sovereignty of God: A God-Centered Approach to Probability and Random Events, by Vern S. Poythress. Used by permission of Crossway, a publishing ministry of Good News Publishers, Wheaton, Il 60187, www.crossway.org.
What if all events—big and small, good and bad—are governed by more than just blind chance? What if they are governed by God? In this theologically informed and philosophically nuanced introduction to the study of probability and chance, Vern Poythress argues that all events—including the seemingly random or accidental—fall under God's watchful gaze as part of his eternal plan. Comprehensive in its scope, this book lays the theistic foundation for our scientific assumptions about the world while addressing personal questions about the meaning and significance of everyday events.