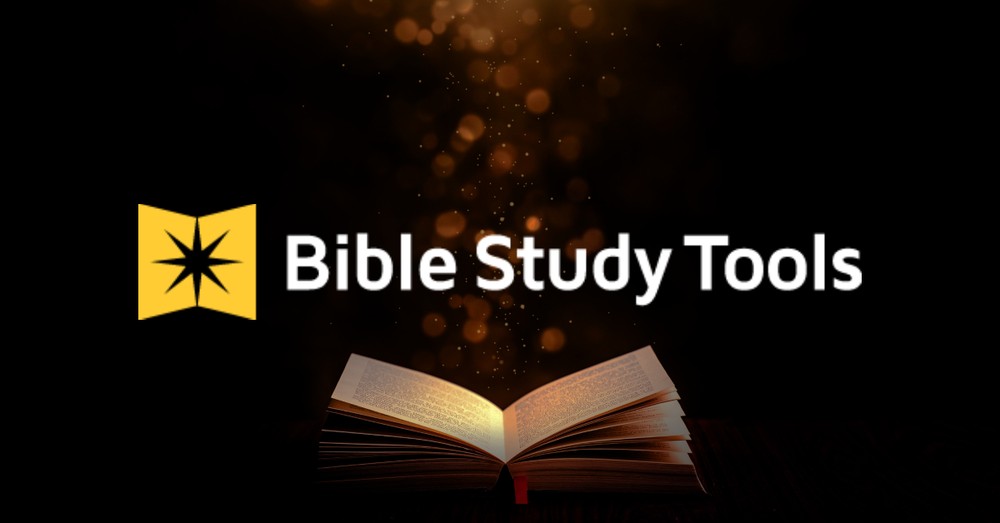 Vision and Mission
We are a for-profit religious corporation dedicated to building up the Church, which is the Body of Christ.
As a Christ-centered, for-profit corporation, we will create value for our customers, employees, and shareholders by:
Bringing glory to God in all that we do
Equipping people to grow in their faith and the practical application of it in their lives
Enhancing fellowship, communication, and relationship-building within the Christian community
Encouraging and enabling personal involvement in the care of those who are spiritually, emotionally, physically, or financially poor.


Statement of Faith
We believe that there is one God, eternally existing in three persons: the Father, the Son, and the Holy Spirit.
We believe that the Bible is God's written revelation to man, and that it is verbally inspired, authoritative, and without error in the original manuscripts.
We believe in the deity of Jesus Christ, His virgin birth, sinless life, miracles, death on the cross to provide for our redemption, bodily resurrection and ascension into heaven, present ministry of intercession for us, and His return to earth in power and glory.
We believe in the personality and deity of the Holy Spirit, and that He performs the miracle of the new birth in an unbeliever and indwells believers, enabling them to live a godly life.
We believe that man was created in the image of God, but because of sin, was alienated from God. That alienation can be removed only by accepting through faith God's gift of salvation made possible by Christ's death and Resurrection.
Our Website
We aim to offer the freshest and most compelling biblically-based content to Christians who take their relationship with Christ seriously. BibleStudyTools.com gives Christians of any age and at any stage the opportunity to read, study, understand, and apply the Bible to their lives. With free devotionals, study guides, helpful articles, and rich personalization functions, visitors to Bible Study Tools will be able to make the most of their Bible study time and unlock its meaning in their lives in new and vital ways.
Search verses using the translation and version you like with over 30 to choose from including New International (NIV), King James (KJV), New American Standard (NASB), The Message, New Living (NLT), Holman Christian Standard (HCSB), English Standard (ESV), and many more versions of the Holy Bible.
Our rich online library includes well known and trusted commentaries including the popular Matthew Henry Commentary, CSB Study Bible, Tony Evans Bible Commentary, commentaries from Warren Weirsbe, and many more. Other Bible study resources include concordances included Strong's Exhaustive Concordance and Naves Topical Concordance, Bible dictionaries, encyclopedias, parallel Bible, Hebrew and Greek lexicons, and historical Christian and church books such as Fox's Book of Martyrs.
Our Bible verses by topic pages provide Biblical encouragement and wisdom for the trials, situations, and events that we all face as we walk this faith journey. In addition, we offer both Verse of the Day and Daily Bible Reading Plans by email to help you stay connected to God's Word daily.
A BibleStudyTools PLUS subscription offers visitors the access to exclusive in-depth Bible study articles, commentaries, printable prayer and devotional guides, and personalization features within the Bible such as note-taking, highlighting, and more - all in an ad-free environment!
Editorial Staff
Shawn McEvoy, Editorial Director
Shawn came to Salem Web Network in 2005 as a site manager for Christianity.com and is now SWN's Director of Editorial, overseeing Crosswalk.com, BibleStudyTools.com, ChristianHeadlines.com, and more. He has degrees in English and Writing from Oklahoma Baptist University and Virginia Commonwealth University. Shawn is also the former co-host of Crosswalk's Video Movie Reviews and has contributed hundreds of devotionals and articles to the sites over the years.
Liz Auld, Managing Editor
Liz has worked at Salem Web Network since 2013; she strategically edits and writes content across our editorial sites. She has a B.A. in Religious Studies and has taken post-graduate Theology and Global Studies classes. She enjoys reading classic works, books on theology, fantasy literature (like C.S. Lewis and J.R.R. Tolkien), biographies, and historical pieces. She also enjoys traveling and hopes to see many more places with her husband, family, and friends.
Bethany Pyle, Editor
Bethany is the editor for Bible Study Tools.com and the design editor for Crosscards.com. She has a background in journalism and a degree in English from Christopher Newport University. When not editing for Salem, she enjoys good fiction and better coffee.
Editorial Process and Guidelines
We take great pride in the content published on BibleStudyTools.com. All writers are selected based on their background and familiarity with religious and cultural studies. Our writers combine their expertise and knowledge with in-depth research to provide complete accuracy and facts. All content is produced independently and held to the highest standards of quality and integrity. When applicable, trustworthy sources are vetted and cited.
The BibleStudyTools.com editorial team reviews and fact-checks all content before publishing. We check our content daily for edits or updates that need to be made to ensure accuracy and up-to-date information.
Frequent Bible Study Tools Contributors and Writers
Our writers are an experienced group of pastors, published authors, licensed counselors, professors, and teachers.
Dr. Michael Milton
Michael (PhD, Wales) is a long-time Presbyterian minister (PCA) and a regular contributor to Salem Web Network. In addition to founding three churches, and the call as Senior Pastor of First Presbyterian Church, Chattanooga, Dr. Milton is a retired Army Chaplain (Colonel). He is the recipient of the Legion of Merit. Milton has also served as chancellor and president of seminaries and is the author of more than thirty books. He has composed and performed original music for five albums. He and his wife, Mae, reside in Western North Carolina. His most recent book is a second edition release: Hit by Friendly Fire: What to do when Another Believer Hurts You (Resource Publications, 2022). To learn more visit and subscribe: https://michaelmilton.org/about/.
Heather Adams
Heather is an author, speaker, and singer living in Connecticut. Heather's passion is to equip and encourage believers to seek more of God's truth and to experience more of His joy each day. Her book, Bow Down: The Heart of a True Worshipper is a practical, 30-day devotional about worship based on the writings of King David. Heather's blog, Worship Walk Ministries, offers weekly Scripture passages and insights to ponder. A native New Englander, Heather is settling into her home in the South, trying out local foods and watching for the alligators that live nearby!
Clarence L. Haynes Jr.
Clarence is a speaker, Bible teacher, and co-founder of The Bible Study Club. He is the author of The Pursuit of Purpose which will help you understand how God leads you into his will. He has also just released his new book The Pursuit of Victory: How To Conquer Your Greatest Challenges and Win In Your Christian Life. Do you want to go deeper in your walk with the Lord but can't seem to overcome the stuff that keeps getting in the way? This book will teach you how to put the pieces together so you can live a victorious Christian life and finally become the man or woman of God that you truly desire to be. To learn more about his ministry please visit clarencehaynes.com.
Pamela Palmer
Pamela is a writer, speaker, and the founder of upheldlife.com, the platform on which she produces devotionals and faith resources to inspire keeping faith at the center of life. She is in pastoral ministry and gets to share in the emotional and spiritual lives of others. She lives and thrives on Jesus, coffee, and music. She is the author of Living a Deeper Faith: Nurture Your Relationship with God and Live a Faith-Fueled Life. Pamela married the perfect man for her and they have two beautiful kiddos. She has been published on herviewfromhome.com, and you can follow her at upheldlife.com or on Facebook.com/upheldlife.
Ruth Clemence
Ruth is a wife, mom, writer and award-winning blogger based in Cardiff, Wales. Read more at: ruthclemence.com.
Ed Jarrett
Ed is a long-time follower of Jesus and a member of Sylvan Way Baptist Church. He has been a Bible teacher for over 40 years and regularly blogs at A Clay Jar. You can also follow him on Twitter or Facebook. Ed is married, the father of two, and grandfather of three. He is retired and currently enjoys his gardens and backpacking.
Micah Maddox
Micah is a wife, mama, friend, Bible teacher, and author of a NEW Bible Study James: Tired, Tested, Torn, and Full of Faith. You can get the first chapter FREE HERE! Micah is passionate about helping women learn what it truly means to daily walk with Jesus. She is on the Proverbs 31 Ministries First 5 Writing Team and writes for Encouragement From Women. Her main ministry is at home with her husband, Rob, who leads worship at Clear Springs Baptist Church in East Tennessee, and with her five children, some by birth, and some by adoption. Micah's heart for her local church is what fuels her desire to keep writing, teaching, and serving. Micah loves to give a voice to hurting hearts and writes and speaks to the one who needs encouragement. You can connect with her on Instagram or micahmaddox.com.
Kirstyn Mayden
Kirstyn is a Christian blogger who writes devotionals that empower and equip believers in their everyday lives. She is a wife, Mom, and loves Jesus. She has a Master of Divinity degree from Emory University in Atlanta, GA. For the last 20 years, Kirstyn has served in several ministry capacities. She has a passion to serve with women empowering them to grow and live out their God-given purpose. Currently, she serves alongside her husband in ministry in West Virginia. She is the author of Merciful Moments: A Devotional Journal for Moving Forward with Grace Each Day. Connect with Kirstyn's blog here.
Bethany Verrett
Bethany is a freelance writer who uses her passion for God, reading, and writing to glorify God. She and her husband have lived all over the country serving their Lord and Savior in ministry. She has a blog on graceandgrowing.com.
Kristi Walker
Kristi has been a missionary in Berlin, Germany, for over 15 years, working with an international church as the Director of Student Ministries. She is the author of two books - Disappointment: A Subtle Path Away from Christ and Convinced. Applying Biblical Principles to Life's Choices.
Emma Danzey
Emma's mission in life stems from Ephesians 3:20-21, inspiring young women to embrace the extraordinary. One of her greatest joys is to journey with the Lord in His Scriptures. She is wife to Drew for over two years and mom to baby Graham. Drew and Emma serve with Upstate CRU college ministry in South Carolina. Emma is an avid writer for Salem Web Network and provides articles on the Bible, life questions, and on the Christian lifestyle. Her article on Interracial Marriage was the number 1 viewed article on Crosswalk for the year 2021. All the glory to the Lord! She had the joy of hosting Her Many Hats podcast where she explored the many roles that women play while serving One God. Most recently, Emma has released her first Bible Study Book, Wildflower: Blooming Through Singleness. You can view her articles through her blog at emmadanzey.wordpress.com and check out her Bible Study videos on Instagram @Emmadanzey.
Dawn Wilson
Dawn has served in revival ministry and missions for more than 50 years. She and her husband Bob live in Southern California. They have two married sons and three granddaughters. Dawn assists author and radio host Nancy DeMoss Wolgemuth with research and works with various departments at Revive Our Hearts. She is the founder and director of Heart Choices Today, publishes Upgrade with Dawn, and writes for Crosswalk.com.
Mike Leake
Mike is husband to Nikki and father to Isaiah and Hannah. He is also the lead pastor at Calvary of Neosho, MO. Mike is the author of Torn to Heal and Jesus Is All You Need. His writing home is http://mikeleake.net and you can connect with him on Twitter @mikeleake.
Lisa Baker
Lisa is the multiple award-winning author of Someplace to be Somebody. She writes fiction and nonfiction. In addition to writing for the Salem Web Network, Lisa serves as a Word Weavers' mentor and is part of a critique group. She also is a member of BRRC. Lisa and her husband, Stephen, a pastor, live in a small Ohio village with their crazy cat, Lewis.
Sheila Alewine
Sheila is a pastor's wife, mother, and grandmother of five. She and her husband lead Around The Corner Ministries, which serves to equip Christ-followers to share the gospel where they live, work and play. She has written seven devotionals including Just Pray: God's Not Done With You Yet, Grace & Glory: 50 Days in the Purpose & Plan of God, and her newest one, Give Me A Faith Like That, as well as Going Around The Corner, a Bible study for small groups who desire to reach their communities for Christ. Their ministry also offers disciple-making resources like One-To-One Disciple-Making in partnership with Multiplication Ministries. Sheila has a passion for God's Word and shares what God is teaching her on her blog, The Way of The Word. Connect with her on her blog, Facebook, and Instagram.
Blair Parke
Blair is a freelance writer for BibleStudyTools.com and freelance book editor who wrote her first book, "Empty Hands Made Full," in 2021 about her journey through infertility with her husband. She previously worked for eight years with Xulon Press as an editor. A graduate of Stetson University with a bachelor's in communications, Blair previously worked as a writer/editor for several local magazines in the Central Florida area, including Celebration Independent and Lake Magazine and currently writes for the Southwest Orlando Bulletin. She's usually found with a book in her hand or enjoying quality time with her husband Jeremy and dog Molly. You can order her book at Christian Author Bookstore - Xulon Press Publishing and visit her website at Parkeplaceediting.
Jessica Brodie
Jessica is an award-winning Christian novelist, journalist, editor, blogger, and writing coach and the recipient of the 2018 American Christian Fiction Writers Genesis Award for her novel, The Memory Garden. She is also the editor of the South Carolina United Methodist Advocate, the oldest newspaper in Methodism. Learn more about her fiction and read her faith blog at jessicabrodie.com. She has a weekly YouTube devotional, too. You can also connect with her on Facebook, Twitter, and more. She's also produced a free eBook, A God-Centered Life: 10 Faith-Based Practices When You're Feeling Anxious, Grumpy, or Stressed.
Frank Santora
Frank is Lead Pastor of Faith Church, a multi-site church with locations in Connecticut and New York. Pastor Frank hosts a weekly television show, "Destined to Win," which airs weekly on the Hillsong Channel and TBN. He has authored thirteen books, including the most recent, Modern Day Psalms and Good Good Father. To learn more about Pastor Frank and this ministry, please visit www.franksantora.cc.
Allie Boman
Allie is a wife, mom, follower of Jesus and freelance editor in the Chicago area. She served for 15 years with Chi Alpha Christian Fellowship and studied classical piano in college. She loves adventurous cooking and exploring the natural world. She can be found online at BomanEditing.com
We would love to hear your ideas about how we can improve Bible Study Tools. Please don't hesitate to contact us.
Blessings, The Bible Study Tools Staff