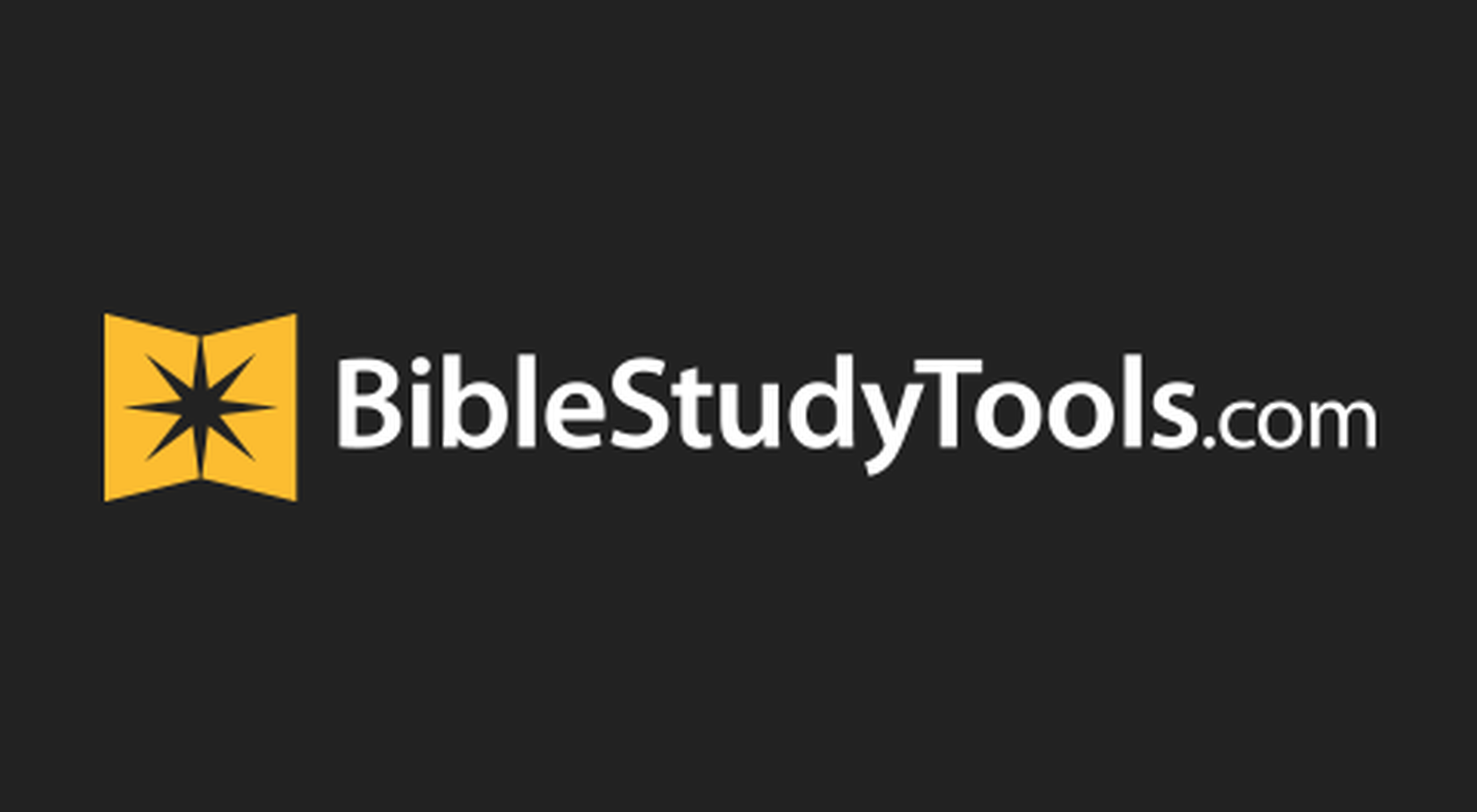 Vision and Mission
We are a for-profit religious corporation dedicated to building up the Church, which is the Body of Christ.
As a Christ-centered, for-profit corporation, we will create value for our customers, employees, and shareholders by:
Bringing glory to God in all that we do
Equipping people to grow in their faith and the practical application of it in their lives
Enhancing fellowship, communication, and relationship-building within the Christian community
Encouraging and enabling personal involvement in the care of those who are spiritually, emotionally, physically, or financially poor.


Statement of Faith
We believe that there is one God, eternally existing in three persons: the Father, the Son, and the Holy Spirit.
We believe that the Bible is God's written revelation to man and that it is verbally inspired, authoritative, and without error in the original manuscripts.
We believe in the deity of Jesus Christ, His virgin birth, sinless life, miracles, death on the cross to provide for our redemption, bodily resurrection and ascension into heaven, present ministry of intercession for us, and His return to earth in power and glory.
We believe in the personality and deity of the Holy Spirit that He performs the miracle of the new birth in an unbeliever and indwells believers, enabling them to live a godly life.
We believe that man was created in the image of God, but because of sin, was alienated from God. That alienation can be removed only by accepting through faith God's gift of salvation made possible by Christ's death and Resurrection.
Our Website
We aim to offer the freshest and most compelling biblically-based content to Christians who take their relationship with Christ seriously. Bible Study Tools gives Christians of any age and at any stage the opportunity to read, study, understand, and apply the Bible to their lives. With free devotionals, study guides, helpful articles, and rich personalization functions, visitors to Bible Study Tools will be able to make the most of their Bible study time and unlock its meaning for their lives in new and vital ways.
To contact us, use this form.
Editorial Staff
Steve McGarvey, Publisher
Shawn McEvoy, Editorial Director
Shawn came to Salem Web Network in 2005 as a site manager for Christianity.com and is now SWN's Director of Editorial, overseeing Crosswalk.com, BibleStudyTools.com, ChristianHeadlines.com, and more. He has degrees in English and Writing from Oklahoma Baptist University and Virginia Commonwealth University. Shawn is also the former co-host of Crosswalk's Video Movie Reviews and has contributed hundreds of devotionals and articles to the sites over the years.
Liz Auld, Managing Editor
Liz has worked at Salem Web Network since 2013; she strategically edits and writes content across the editorial sites. She has a B.A. in Religious Studies and has taken post-graduate Theology and Global Studies classes. She enjoys reading classic works, books on theology, fantasy literature (like C.S. Lewis and J.R.R. Tolkien), biographies, and historical pieces. She also enjoys traveling and hopes to see many more places with her husband, family, and friends.
Bethany Pyle, Editor
Bethany is the editor for Bible Study Tools.com and the design editor for Crosscards.com. She has a background in journalism and a degree in English from Christopher Newport University. When not editing for Salem, she enjoys good fiction and better coffee.
Editorial Process and Guidelines
We take great pride in the content published on BibleStudyTools.com. All writers are selected based on their background and familiarity with religious and cultural studies. Our writers combine their expertise and knowledge with in-depth research to provide complete accuracy and facts. All content is produced independently and held to the highest standards of quality and integrity. When applicable, trustworthy sources are vetted and cited.
The BibleStudyTools.com editorial team reviews and fact-checks all content before publishing. We check our content daily for edits or updates that need to be made to ensure accuracy and up-to-date information.
Frequent Bible Study Tools Contributors and Writers
Our writers are an experienced group of pastors, published authors, licensed counselors, professors, and teachers.
Dr. Michael Milton
Michael A. Milton, Ph.D. (University of Wales; MPA, UNC-Chapel Hill; MDiv, Knox Seminary) Dr. Milton is a retired seminary chancellor and currently serves as the James Ragsdale Chair of Missions at Erskine Theological Seminary. He is the President of Faith for Living and the D. James Kennedy Institute, a long-time Presbyterian minister, and Chaplain (Colonel) USA-R. Dr. Milton is the author of more than thirty books and a musician with five albums released. Mike and his wife, Mae, reside in North Carolina.
Dave Jenkins
Dave is the Executive Director of Servants of Grace Ministries, the Executive Editor of Theology for Life Magazine, and the Host of the Equipping You in Grace Podcast and Warriors of Grace Podcast. He received his MAR and M.Div. through Liberty Baptist Theological Seminary. When Dave isn't busy with ministry, he loves spending time with his wife, Sarah, reading the latest from Christian publishers, the Reformers, and the Puritans, playing golf, watching movies, playing sports, and spending time with his family.
Heather Adams
Heather is an author, speaker, and singer living in Connecticut. Heather's passion is to equip and encourage believers to seek God's truth and experience more of His joy each day. Her book, Bow Down: The Heart of a True Worshipper, is a practical, 30-day devotional about worship based on the writings of King David. Heather's Worship Walk Ministries blog offers weekly Scripture passages and insights to ponder. A native New Englander, Heather is settling into her home in the South, trying out local foods and watching for the alligators that live nearby! You can connect with her on her website: heatheradamsworshipwalk.com.
Clarence L. Haynes Jr.
Clarence is a speaker, Bible teacher, author, and co-founder of The Bible Study Club. He has spent more than 30 years serving the body of Christ in various capacities and has just released his first book, The Pursuit of Purpose. If you have ever struggled to find God's will, this book will help you discover the different ways God leads you into his perfect will. To learn more about his ministry, please visit clarencehaynes.com.
Pamela Palmer
Pamela is a writer, chaplain, and the founder of upheldlife.com, the platform on which she produces weekly devotionals and faith resource articles to inspire, keeping faith at the center of it all. She lives and thrives on Jesus, coffee, and music. She is in pastoral ministry and gets to share in many people's emotional and spiritual lives, being a small piece of each journey. Pamela married the perfect man for her, and they have two beautiful kiddos. She has been published on herviewfromhome.com, and you can follow her at upheldlife.com or on Facebook.com/upheldlife.
Alyssa Roat
Alyssa studied writing, theology, and the Bible at Taylor University. She is a literary agent at C.Y.L.E., the publicity manager at Mountain Brook Ink, and a freelance editor with Sherpa Editing Services. Her passions for Biblical study and creativity collide in her writing. Her debut novel Wraithwood was released on Nov. 7, 2020. She has had 150+ bylines in publications ranging from The Christian Communicator to Keys for Kids. Find out more about her here and on social media @alyssawrote.
Hope Bolinger
Hope Bolinger is an SEO editor at Crosswalk.com, helping readers to find the content they need to refresh their souls and mind. More than 1,000 of her works have been featured in various publications ranging from Writer's Digest to Keys for Kids. She is a little too obsessed with Disney and superheroes, thinks she's secretly from Britain and enjoys a friendly conversation about the Cosmological Argument over a cup of tea. She is a multi-published author in Christian and General market MG, YA, and Adult Inspirational Romance.
Ruth Clemence
Ruth is a wife, mom, writer, and Premier Digital award-winning blogger based in South West England. Read more at: ruthclemence.com and follow her on Twitter: @ruth_the_writer.
Ashley Hooker
Ashley is a freelance writer who spends her time homeschooling her two children, ministering alongside her husband as he pastors a rural church in West Virginia, and writing about her faith. Currently, she is a contributing author for Journey Christian magazine. She has taken part in mission trips with the NC Baptist Men during the devastation of Hurricanes Katrina and Harvey in Mississippi and Texas. In her local church, she has served on various committees focusing on the area of evangelism, along with traveling to West Virginia and Vermont to share the Gospel. Her dream is to spend her time writing and sharing the love of Christ with all she meets.
Michael Jakes
Michael is an Associate Pastor, Bible teacher, and writer. He is co-founder of That's The Word! Ministries, a distinctly Cross-centered outreach. He has also been active in youth ministry for over 30 years and hosts two live weekly podcasts, "The Bible Speaks Live," and "The Cutting It Right Bible Study." Michael is the author of, The Lights In The Windows, a book concerned with the need for the Church to evangelize. Michael and his wife Eddye have been married for 40 years, and reside in New York. You can follow him on Youtube and listen to his podcasts on Spreaker.
Ed Jarrett
Ed is a long-time follower of Jesus and a member of Sylvan Way Baptist Church. He has been a Bible teacher for over 40 years and regularly blogs at A Clay Jar. You can also follow him on Twitter or Facebook. Ed is married, the father of two, and the grandfather of three. He is retired and currently enjoys his gardens and backpacking.
Micah Maddox
Micah is a women's event speaker, Bible teacher, and author of Anchored In: Experience a Power-Full Life in a Problem-Filled World. She is passionate about helping women find purpose, peace, and calm in our chaotic world. Micah is on the Proverbs31 First5 Writing Team. As a pastor's wife, mother of three, and foster mom, she contributes her time to her family and local church, serving as a women's ministry leader. Micah loves to give a voice to hurting hearts and writes to the one who needs encouragement. You can connect with her at micahmaddox.com.
Carley Marcouillier
A northerner by heart and southerner by choice, Carley currently calls Virginia her home. After completing her Master's degree in clinical mental health counseling, Carley began to develop a passion for integrating the principles of counseling practice with the foundation of Christian theology. In addition to her clinical work, Carley is passionate about discussing topics of faith, theology, psychology, and everything in between on her social media platforms www.carleymarcouillier.com, Instagram, and Facebook.
Kirstyn Mayden
Kirstyn is a Christian blogger who writes devotionals that empower and equip believers in their everyday lives. She is a wife, and mom, and loves Jesus. She has a Master of Divinity degree from Emory University in Atlanta, GA. For the last 20 years, Kirstyn has served in several ministry capacities. She is passionate about serving women empowering them to grow and live out their God-given purpose. Currently, she serves alongside her husband in ministry at Mt. Zion UMC Church in Upperco, MD. In addition, she is the founder of Worthy Girls, Worthy Lives, an empowerment program for adolescent girls in Baltimore. Connect with Kirstyn's blog here.
Bethany Verrett
Bethany is a freelance writer and editor. She maintains a faith and lifestyle blog graceandgrowing.com, where she muses about the Lord, life, culture, and ministry.
Kristi Walker
Kristi has been a missionary in Berlin, Germany, for over 15 years, working with an international church as the Director of Student Ministries. She is the author of two books - Disappointment: A Subtle Path Away from Christ and Convinced. Applying Biblical Principles to Life's Choices.
Larry White
Larry is the pastor of Ephesus Baptist Church near Sanford, NC.
We would love to hear your ideas about how we can improve Bible Study Tools. Please don't hesitate to contact us.
Blessings, The Bible Study Tools Staff