Sin in Scripture is defined as a transgression against the law of God (1 John 3:4) and rebellion against the Lord (Deuteronomy 9:7; Joshua 1:18). Sin began with Lucifer when he desired to be higher than the Lord, which was also his downfall and the beginning of sin (Isaiah 14:12-15). Satan brought sin to the human race in the Garden of Eden, where he tempted Adam and Eve in Genesis 3.
What Is Sin?
Genesis 3 describes Adam and Eve's rebellion against the command of the Lord. Sin has since passed down through all generations, and as Adam's descendants, all humanity has inherited sin from him. Romans 5:12 tells Bible readers that through Adam, sin entered the world, and so death passed to all men because the "wages of sin is death" (Romans 6:23).
Through Adam, all human beings are sinners by nature and by choice. Not only is this true, but human beings inherit our sinful natures from Adam (Psalm 51:5).
Another type of sin is known as imputed sin. After the Law was given, sins committed in violation of the law were imputed to humanity (Romans 5:13). Even before the transgression of the law were imputed to men, the ultimate penalty for sin continued to reign (Romans 5:14). All humans from Adam and Moses were subject to death, not because of their sinful acts against the Mosaic law but because of their inherited sinful nature. After Moses, humans were subject to death because of Adam's inherited and imputed sin for violating God's law.

Another form of sin is personal sin, which is committed every day by each human being. Because man has an inherited sin nature from Adam, we commit individual personal sins, everything from lies to murder.
All three forms of sin deserve death (Romans 6:23), and not just physical death, but eternal death (Revelation 20:11-15). All forms of sin have been crucified on the cross of the Lord Jesus. By faith in Jesus Christ as Savior, sinners can be adopted by Him (Ephesians 1:7).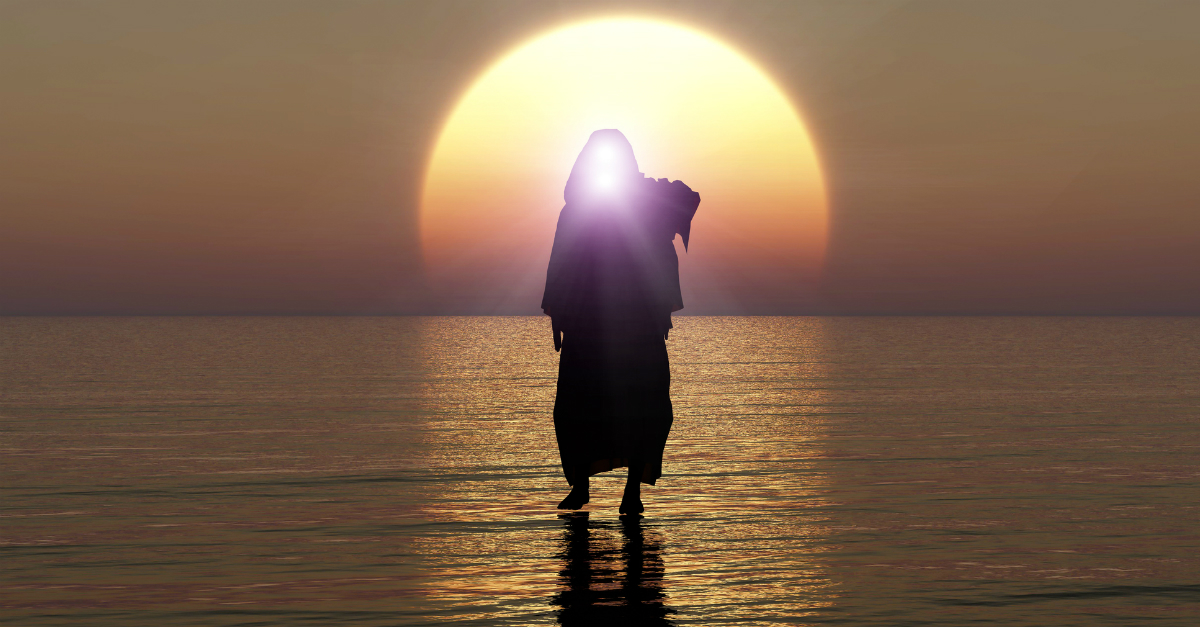 Photo credit: ©Getty Images/Ryan Rad
How Does God Feel about Sin?
The Lord hates sin because it is the very antithesis of His nature (Psalm 5:4). The Lord hates sin because He is holy. Holiness is the most exalted of the attributes of God (Isaiah 6:3; Revelation 6:8). The holiness of God is the epitome of His moral perfection and freedom from blemish of any kind (Psalm 89:35; 92:15; Romans 9:14).
The Lord's attitude towards sin is one of disgust and hostility. Sin is described as sores (Isaiah 1:16), a heavy burden (Psalm 38:4), defiling filth (Titus 1:15; 2 Corinthians 7:1), a binding debt (Matthew 6:12-15), darkness (1 John 1:6), and a scarlet stain (Isaiah 1:18).
Sin separates man from the Lord (Isaiah 13:11; 59:2; Jeremiah 5:25). It caused Adam and Eve to run away from the Lord "among the trees of the garden" (Genesis 3:8). Sin brings separation, so God hates sin because it separates man from the Lord.
The Lord also hates sin because of its deceitful nature. To pursue a life of sin is to turn one's back on the Lord. However, His hatred of sin means that the Lord loves man enough to point out their sin and, in love, reach out to them through Christ. Not only is sin deceitful, but it also blinds man from the truth. God hates sin for the same reason that light hates darkness, and truth hates the light.
Sin enslaves people and destroys people. Like with Samson's sin leading to physical blindness and captivity (Judges 16:21), sin leads to spiritual blindness and bondage. Sin is a barrier to eternal life. The Lord loves to grant eternal life, so God hates sin because it hinders man from receiving Jesus.
The Lord hates sin because it lessens our love for him (1 John 2:15-16). James 4:4 warns the people of God from embracing the world. No one can serve two masters (Luke 16:13), so people must choose between sin and righteousness in Christ.
Christians therefore hate sin because God does (1 Thessalonians 5:5). Christians must recognize He has set them apart as a "holy nation, a people belonging to God" (1 Peter 2:9). Christians cannot be holy on our own, which is why the Holy Spirit sanctifies His people. The Lord promises He will help the people of God in their struggle against sin (1 Corinthians 1:8).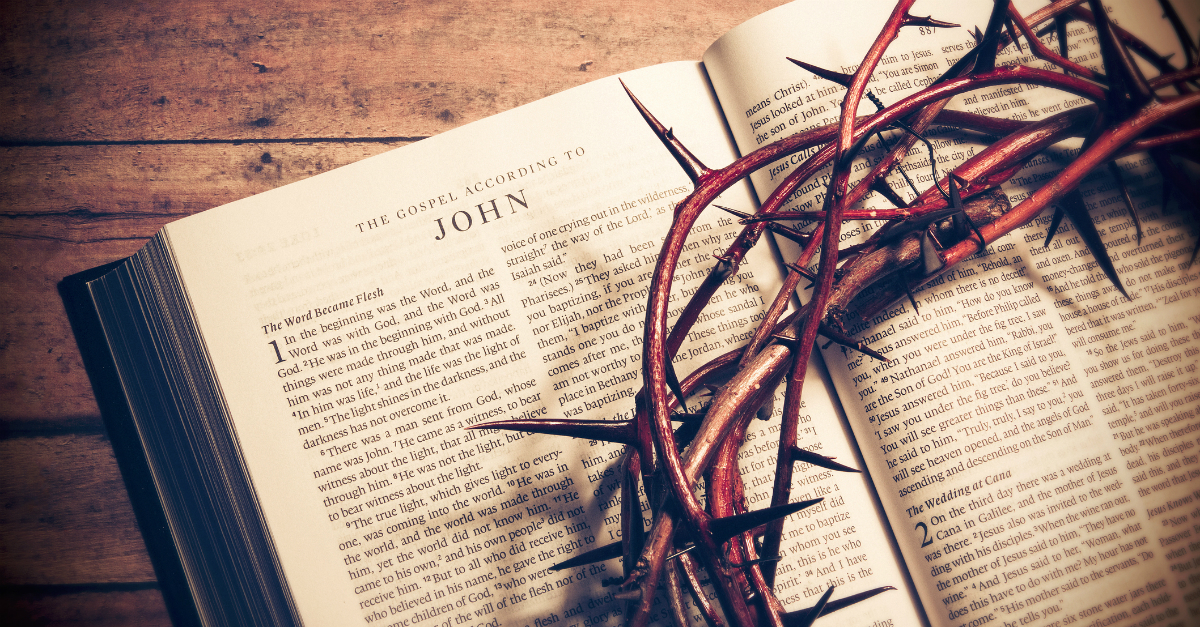 Photo credit: ©Getty Images/Javier Art Photography
Is There a Sin God Won't Forgive?
There is no unforgivable sin for the Christian. The Christian's sin was forgiven at the cross, so there is no condemnation for those in Christ (Romans 8:1). Jesus's statement, "It is finished" (John 19:30) means the penalty for sin was paid in full. The word used there is tetelestai, which was stamped on receipts to mark them as paid in full. The Lord Jesus became our sacrifice for sin and took away our sin (John 1:29). Jesus was the perfect sacrifice sinners need (Hebrews 9:14).
The promise to everyone who believes in Jesus is that every sin they've ever committed or will commit is forgiven (1 John 1:7). 1 Corinthians 6:9-10 lists a variety of sins that are used to characterize the Corinthians. Paul uses this list to lead us to the amazing truth that their sin was removed, "as far as the east is from the west" (Psalm 103:12).
Sinners only come to God through Jesus (John 14:6). The forgiveness of Jesus is available to all who come to Him (John 3:16; Acts 10:43). Those who reject the Lord Jesus cannot have their sin forgiven (1 John 5:12). The Lord will forgive all sin in Christ. For those who are not in Christ, there is no forgiveness (John 3:36). When born again, the grace of God stands ready to forgive the people of God and restore them to fellowship to Christ (1 John 1:9).
Since God's grace is infinite, there is no limit to the sin; the Lord is willing to forgive for those in Christ because no sin is beyond the reach of the grace of God (Romans 5:20). Paul was a blasphemer, persecutor, and violent man before salvation (1 Timothy 1:13) and called himself the worst of sinners (1 Timothy 1:15). If God can save Paul, the Lord can save anyone.
What Did God Do about Sin?
Apart from the Lord Jesus, humanity's state is one of rebellion and disobedience (Jeremiah 17:9). Our innermost beings are so corrupt by sin that humanity doesn't realize the extent to which sin has stained them. In our natural state, humanity does not seek God nor love God (Romans 3:10-12).
1 John 4:8 and 16 teach that the Lord is love. At the nature and essence of God is His love, which permeates His being. Since God's very nature is love, He must demonstrate all His attributes because, in doing so, He glorifies Himself. Glorifying Himself is what the Lord must do because He is the highest and the best and deserves all glory. The Lord does this by lavishing His love on those who are in rebellion against Him. He demonstrated His love by sending Jesus to the cross to pay the penalty for our sin (1 John 4:10), drawing man to Himself (John 6:44), and forgiving their rebellion against Him. Additionally, He sent the Holy Spirit to indwell the people of God to enable them to love as He loves. All this He did despite the fact we don't deserve it (Romans 5:8).
The love of God is personal because He knows each person individually and loves them personally. The love of God is mighty, which is why it has no beginning and no end. Furthermore, we see the story of the love of God throughout the story of the Bible. The whole story of Scripture is that our fellowship with God, which was lost in the beginning, is now being restored through Jesus. In heaven, every Christian will be glorified by Jesus, and our fellowship with Him and the people of God will be perfect in the new heavens and new earth with the worship of Jesus at the center (Revelation 21-22). Through the Holy Spirit, those who put their trust in Jesus can enjoy and know the Lord here and now.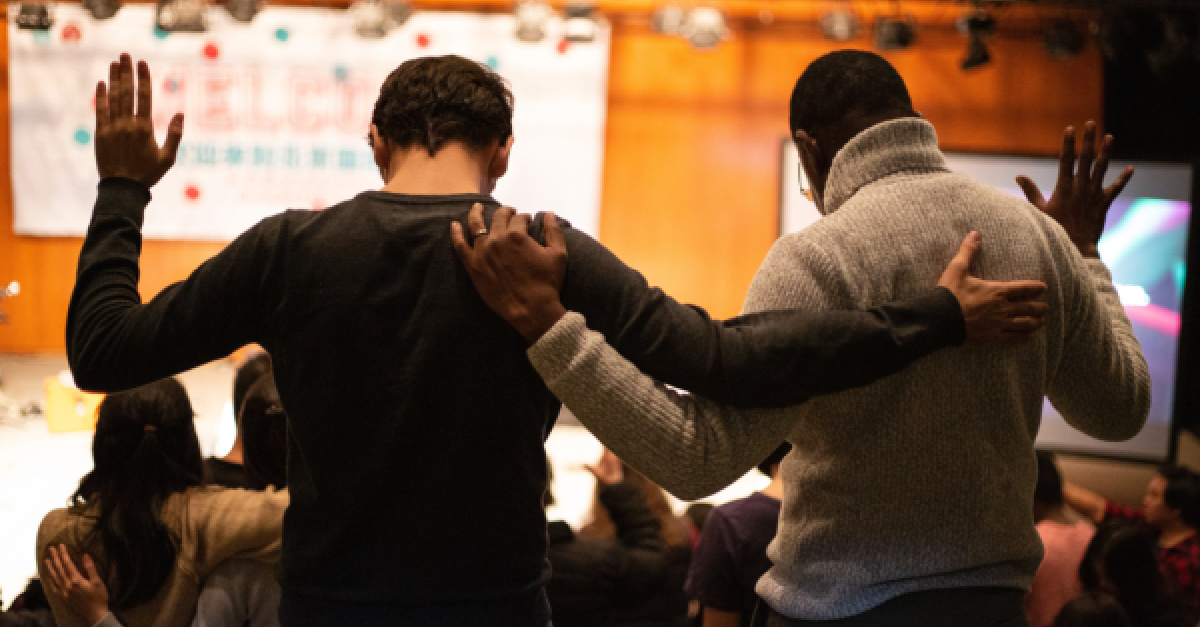 Photo credit: Unsplash/Sam Balye
What Does God Think of Our Habitual Sin?
Martin Luther the Reformer used the Latin phrase simul Justus et peccator meaning, "simultaneously just (or righteous) and sinner" to communicate that the Christian is both justified/righteous, and at the same time a sinner.
Christians are justified before God because of the righteousness of Christ. The gift of grace is not something that sinners deserve. In Ephesians 1, Paul says that the people of God have been adopted, forgiven, redeemed, given spiritual gifts, obtained an inheritance, and more. Every Christian's relationship to sin has changed, so how sinners respond to sin now comes from understanding who they are in Christ because of what Christ has done for them in His finished and sufficient work.
Every Christian in Christ is in the process of becoming like Christ (Romans 8:29). In this life, this process will never be complete. Every Christian will deal with indwelling sin (Romans 7:15-25), which is the struggle of every Christian in this life.
The struggle of every Christian will be different. For one, it might be anger, where for another, it will be gossip or lying. These habits develop over our lives as non-Christians and require grace and discipline to overcome in our lives in Christ.
Critical to understanding these habitual or besetting sins is that we have a new identity in Christ (Romans 6:11; 6:17-18). At the cross, the power of sin was broken. Now in Christ, Christians are free from sin's mastery over them. When a Christian sins, it is not out of the necessity of his nature, but because they willingly submitted themselves to sin's dominion (Galatians 5:1).
To overcome habitual sin, we need to understand the Holy Spirit, who is at work in our lives (Romans 7:18). The struggle of every Christian against sin is one in which our ability does not match our desire (Romans 7:18; 8:11). The Holy Spirit, through the Word of God (John 17:17), works sanctification in the people of God. Habitual sin is overcome by Christians submitting themselves to the teaching of Scripture and refusing to engage the temptation of the flesh (James 4:7-8).
Another aspect of overcoming habitual sins is changing our habits. Rather than playing around with sin, we have to run away from those things that tempt us like Joseph did (Genesis 39:15). Jesus is teaching in Matthew 5:29-30 that He expects the people of God to remove things from their lives that may tempt them to sin. Every Christian can change their heart's habits by the teaching of Scripture and avoidance of habitual sin.
Every Christians must remind themselves of the gospel. The gospel not only saves the people of God; it is also the means of our sanctification (Romans 16:25). Sanctification is as much a work of God as justification because He who began a good work in the people of God will complete it on the last day (Philippians 1:6).
Related articles
What Are Sins against the Holy Spirit?
Why It Gives Us Confidence That "While We Were Still Sinners, Christ Died for Us"
What Freedom from Sin Really Looks Like
Photo credit: ©Getty Images/Made Suta/EyeEm
---
Dave Jenkins is the Executive Director of Servants of Grace Ministries, the Executive Editor of Theology for Life Magazine, and the Host of the Equipping You in Grace Podcast and Warriors of Grace Podcast. He received his MAR and M.Div. through Liberty Baptist Theological Seminary. You can follow him on Twitter at @davejjenkins, find him on Facebook at Dave Jenkins SOG, Instagram, read more of his writing at Servants of Grace, or sign to receive his newsletter. When Dave isn't busy with ministry, he loves spending time with his wife, Sarah, reading the latest from Christian publishers, the Reformers, and the Puritans, playing golf, watching movies, sports, and spending time with his family.