Jeannie Myers
Saturday, February 15, 2020
Who Wrote the Psalms?
The Psalms are a collection of songs to God written by a variety of authors, including Moses and Asaph. Almost half of the Psalms include text that denotes David, king of Israel, as their author. Psalm 118 does not name its writer, but most Bible scholars believe it was penned by King David.
David's road to kingship was a rocky one. Anointed by God to the kingship as a youth around 10-15 years old, he was not enthroned as king over all Israel until he was 37 years old. The intervening decades found him serving as shepherd, court musician, and soldier. You know the rags-to-riches stories where the icon of success says they spent the first few decades of their life flipping burgers and scrubbing floors? David had been anointed as king, but he was still doing monotonous, low-paying, hard labor.
There were moments when God's glorious power came blazing into view - that giant in 1 Samuel 17 for one – but those victories were often followed by attacks so fierce, David fled for his life. He hid in fields and caves and foreign cities, in the wilderness and in the mountains.
Chased relentlessly by a jealous king and his army, David wrote many anguished Psalms begging God for help. In Psalm 35:17, he cries, "How long, Lord, will you look on? Rescue me from their ravages, my precious life from these lions."
Photo credit: Unsplash/Aaron Burden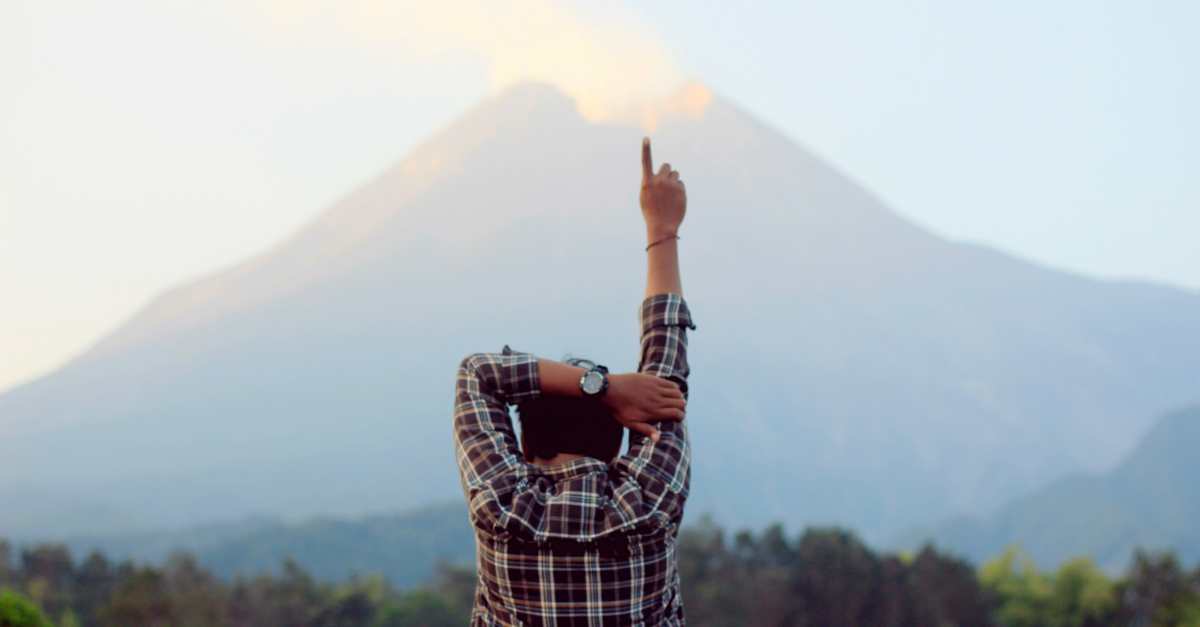 What Is Happening in Psalm 118?
Scholars believe that Psalm 118 was written when David was enthroned at Jerusalem. After all that rejection and fear and struggle, David finally sees the fulfillment of God's promise and rejoices.
Verses 1-4: Give Thanks to the Lord
David is bursting with joy at the goodness of God and urges his people and all who fear the Lord to join him in celebration. He gives two reasons for thanksgiving: God's goodness and His enduring love.
God by His very nature is good; it is the essence of who He is. There is no evil in Him, and His every decision at every moment is coming from His goodness. In John 1:5 we read, "God is light; in Him there is no darkness at all." David looks at the glorious perfection and purity of God's character and shouts, "Give thanks to the Lord, for He is good! His love endures forever" (Psalm 118:1). God has always been full of mercy and kindness, and He always will be. Nothing can stop His love. Romans 8:38-39 declares, "For I am convinced that neither death nor life, neither angels nor demons, neither the present nor the future, nor any powers, neither height nor depth, nor anything else in all creation, will be able to separate us from the love of God that is in Christ Jesus our Lord."
David's heart cry is for God to receive praise for this astonishing, abounding love.
Photo credit: Unsplash/Iyan Kurnia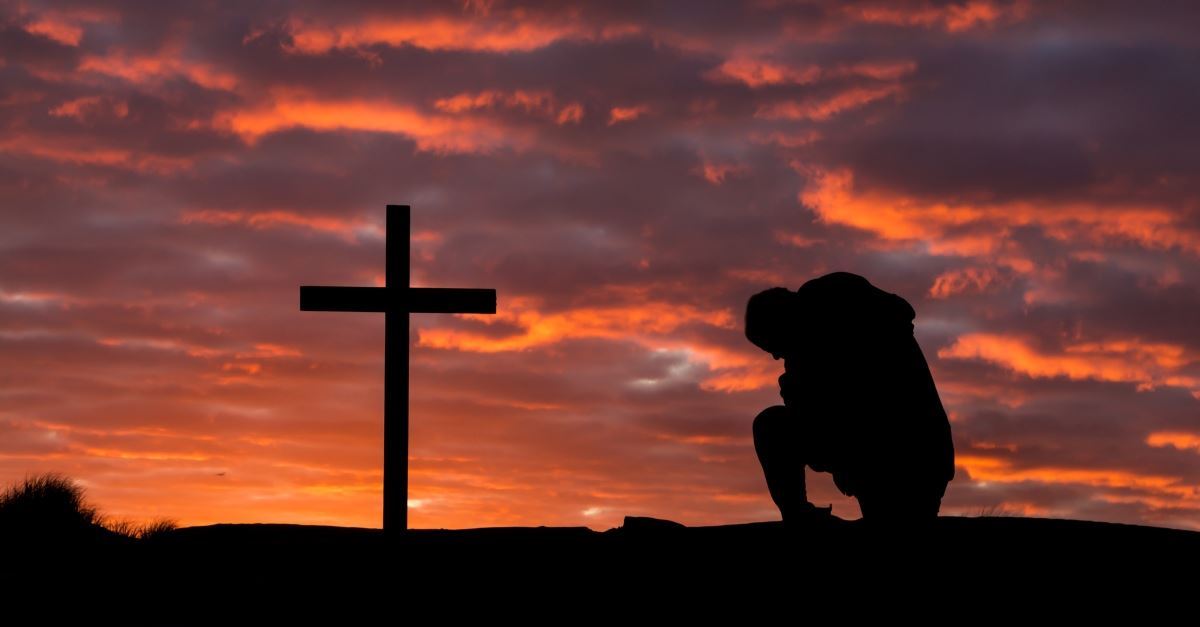 Verses 5-18: Trust in the Lord
David has learned from personal experience that man cannot be trusted. Saul, the jealous king who tried to hunt him down, repeatedly promised to no longer harm him but failed to keep his word. With a crazed monarch intent on destroying him, David found that no other living person could help him. Only God could protect him.
In verses 5-8, he testifies,
"When hard pressed, I cried to the Lord;
He brought me into a spacious place.
The Lord is with me; I will not be afraid.
What can mere mortals do to me?
The Lord is with me; He is my helper.
I look in triumph on my enemies.
It is better to take refuge in the Lord
than to trust in humans."
Even when far outmatched, surrounded, and without hope from a human standpoint, David did not have to be afraid. He was not alone. God intervened to not only save David's life but also to give him strength and joy smack dab in the middle of his trials. David has seen with his own two eyes that his God is powerful enough to rescue him from the strongest of foes. In verse 14 he proclaims, "The Lord is my strength and song; and He has become my salvation."
Photo credit: ©Getty Images/gordonimages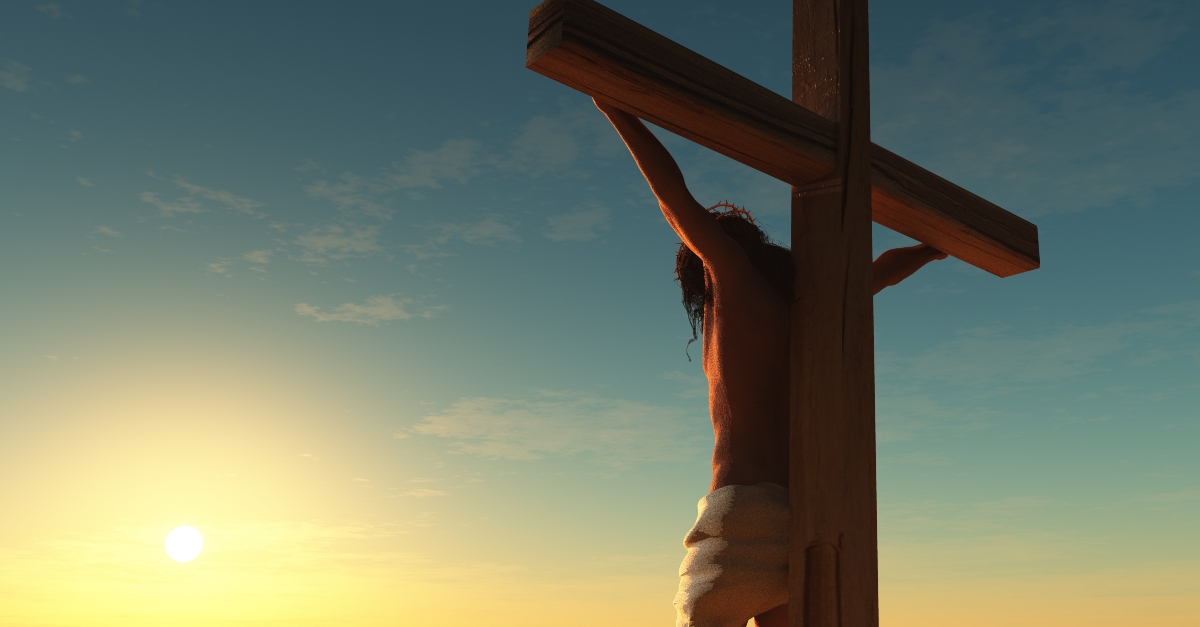 Verses 19-21: The Gate of the Lord
Most Bible scholars believe that while David was rejoicing here over his triumphal entry into the city of Jerusalem, he was also foretelling the coming of a Messiah who would become the gate to salvation.
In John 10:7-9, Jesus says, "Very truly I tell you, I am the gate for the sheep. All who have come before me are thieves and robbers, but the sheep have not listened to them. I am the gate; whoever enters through me will be saved. They will come in and go out and find pasture."
In Jesus' day, only ceremonially clean Israelites could pass through the temple gates into the house of the Lord. The temple is a picture of God's holiness. In His purity and perfect justice, God cannot abide sin in His presence.
Knowing that we would sin and be unable to enter God's presence on our own merit, Jesus made Himself a gate by which we could be made right with God. When we put our trust in Him, He takes our sin and gives us His righteousness in exchange. We walk through the Gate and find ourselves cleansed and blameless, able to fellowship freely with holy God.
In John 14:6, Jesus tells his disciples, "I am the way and the truth and the life. No one comes to the Father except through me."
David thanks God for His salvation in Psalm 118:20-21.
"I will give You thanks, for You answered me;
You have become my salvation."
Photo credit: ©Getty Images/1971yes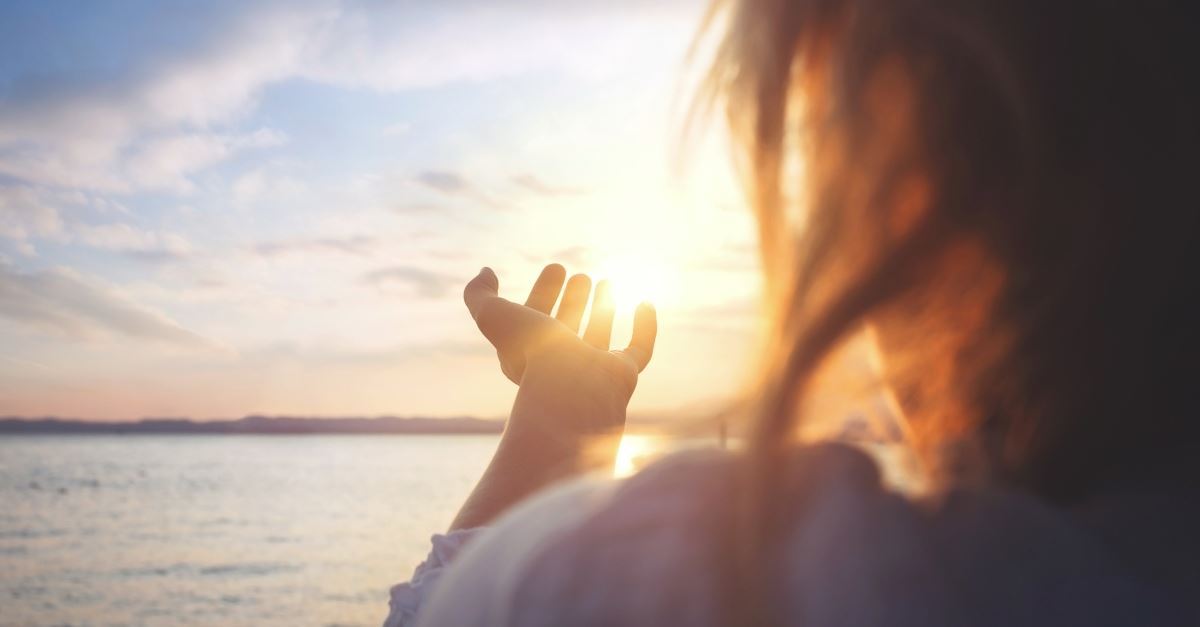 Verses 22-29: This Is the Day
Most commentators agree that this last portion of Psalm 118 refers to both David and the coming Messiah. David was rejected by men but then made by God into the chief cornerstone of Israel. He stands amazed at God's work in taking an exile and making him the king. "This is the Lord's doing; it is marvelous in our eyes" (v. 23).
In Matthew 21:42, Jesus referred to Himself as the cornerstone when he quoted Psalm 118:22-23. He was rejected by the religious leaders, the "builders," but God made Him into the chief cornerstone on which the Church is built.
At Jesus' triumphal entry into Jerusalem, the crowds greet Him by shouting Psalm 118:26, "Blessed is he who comes in the name of the Lord!"
This is the context in which David declares, "This is the day that the Lord has made; let us rejoice and be glad in it" (verse 24). Commentators therefore believe that the day in question is Christ's triumphal entry into Jerusalem, His resurrection from the dead, or the gospel era that these events ushered in.
Charles Hadden Spurgeon explains, "A new era has commenced. The day of David's enthronement was the beginning of better times for Israel; and in a far higher sense the day of our Lord's resurrection is a new day of God's own making, for it is the dawn of a blessed dispensation."
In this new era, animal sacrifices are no longer required because Jesus offered Himself as the once-and-for-all, ultimate sacrifice. God made a new way, a new and better gate through which we can enter His presence. "This is the day that the Lord has made; let us rejoice and be glad in it!" (Psalm 118:24).
Does the Translation Have an Impact?
Most translations are aligned with the English Standard Version quoted above. The New International Version is markedly different, and in context, is a little clearer that the day in which to rejoice is the day in which God made Jesus the cornerstone.
"The stone the builders rejected
has become the cornerstone;
the Lord has done this,
and it is marvelous in our eyes.
The Lord has done it this very day;
let us rejoice today and be glad."
Photo credit: ©Getty Images/francescoch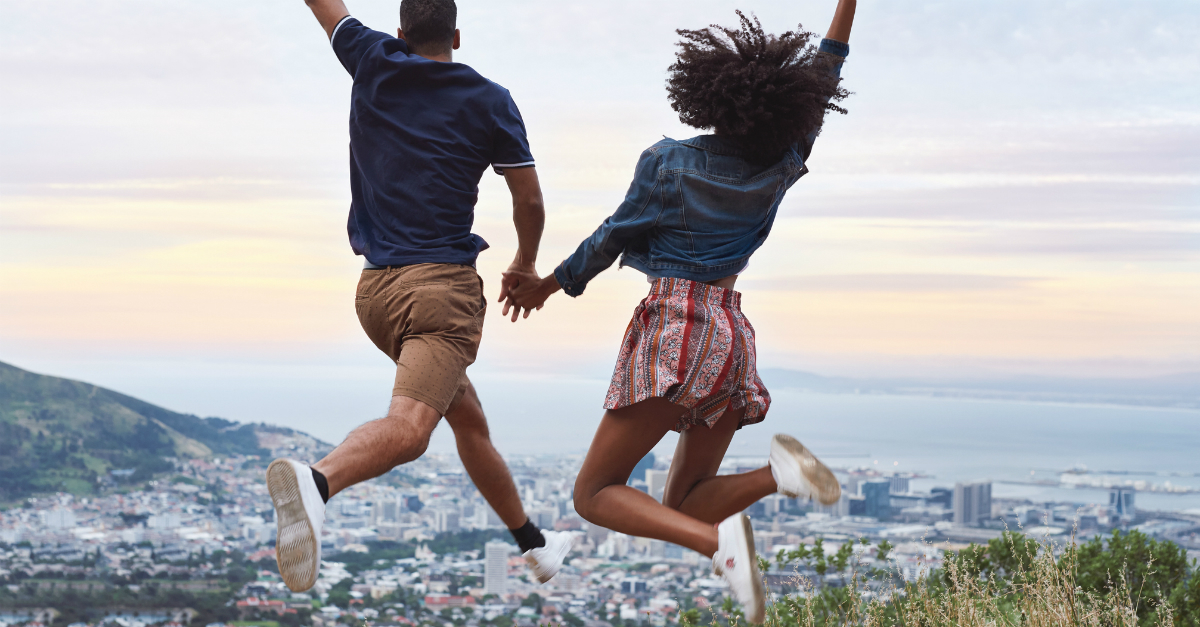 Why Should We Rejoice and Be Glad?
What, after all, are we being saved from? We're not being chased by a powerful, jealous ruler or facing a giant who despises us and our God. Or are we?
As long as the sun has burned in the sky and the earth has spun on its axis, God has had an enemy. That foe knows that the best way to hurt God is to harm the people He created and loves. What would be worse than someone weaseling their way into your child's heart, convincing them that you didn't love them or want the best for them, and enticing them to rebel against you, to run away and never return?
Satan tricked the first people on earth into distrusting God and rebelling against Him, binding them to himself in slavery to sin, and he's continued hunting us ever since. 1 Peter 5:8 warns, "Be alert and of sober mind. Your enemy the devil prowls around like a roaring lion looking for someone to devour."
He ensnares our hearts before we can walk, teaching us to serve ourselves, to fight for our way, our plan, our desires. By the time we can talk, we are at war with the world and any authority who dares tell us no. In our sin, we are really at war with God. We reject His authority, His strange way of running the world. Satan's plan has worked, and we are his prisoners and pawns in his fight against King of Kings.
But the King sees us floundering and wounded as we battle against Him and in His love and mercy makes a way of salvation, a Gate we can pass through. Our filthy armor is traded for the robes of a prince or princess, a son or daughter of the very King we were fighting against.
"For he has rescued us from the dominion of darkness and brought us into the kingdom of the Son he loves, in whom we have redemption, the forgiveness of sins … Once you were alienated from God and were enemies in your minds because of your evil behavior. But now he has reconciled you by Christ's physical body through death to present you holy in his sight, without blemish and free from accusation" (Colossians 1:13-14, 21-22).
When Jesus rode into Jerusalem, it was as a triumphant King preparing to conquer our enemy and bring us into His kingdom and adopt us into His family. Zechariah 9:9 foretold the crowd's reaction to His arrival,
"Rejoice greatly, Daughter Zion!
Shout, Daughter Jerusalem!
See, your king comes to you,
righteous and victorious,
lowly and riding on a donkey,
on a colt, the foal of a donkey."
The Hero has come. The enemy will be vanquished. It's the moment in the movie when all is lost, when the dark side is getting ready to overrun the fortress, and the hero crests the hill with his army. He is here!
Photo credit: ©Getty Images/Warren Goldswain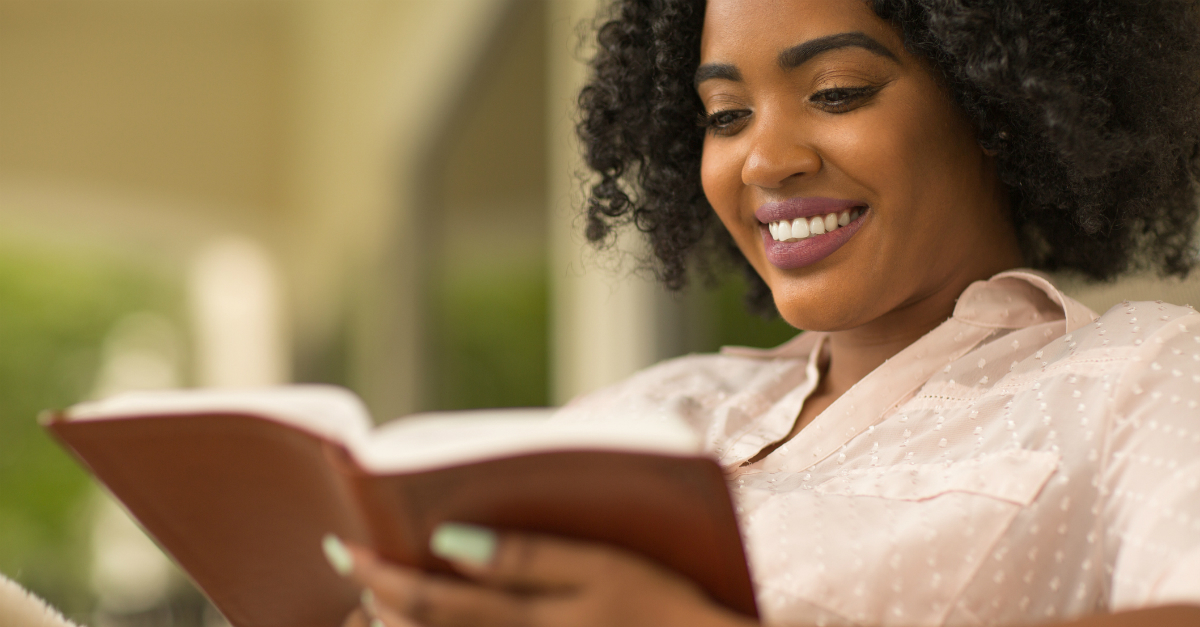 How Can We Apply This Verse to Our Lives?
We so easily forget the great battle that was waged for our freedom, the price that was paid to rescue us from slavery. The world around us beckons with shiny cars and perfectly posed model families and sleekly staged houses replete with fresh flowers on the farmhouse table. "You're missing out," Satan whispers, "And you're falling short."
Many of us are facing real pain and real fear, and it feels like the darkness is winning. But our Hero has already won the war. He is here! We have reason to rejoice, even now, even smack dab in the middle of our trials.
"Praise be to the God and Father of our Lord Jesus Christ! In his great mercy he has given us new birth into a living hope through the resurrection of Jesus Christ from the dead, and into an inheritance that can never perish, spoil or fade. This inheritance is kept in heaven for you, who through faith are shielded by God's power until the coming of the salvation that is ready to be revealed in the last time. In all this you greatly rejoice, though now for a little while you may have had to suffer grief in all kinds of trials. These have come so that the proven genuineness of your faith—of greater worth than gold, which perishes even though refined by fire—may result in praise, glory and honor when Jesus Christ is revealed. Though you have not seen him, you love him; and even though you do not see him now, you believe in him and are filled with an inexpressible and glorious joy, for you are receiving the end result of your faith, the salvation of your souls." (1 Peter 1:3-9)
We can look our guilt and pain and fear square in the face, turn our eyes to Jesus, and say with King David,
"The Lord is my strength and my song;
he has become my salvation" (Psalm 118:14).
"This is the day that the Lord has made;
let us rejoice and be glad in it" (Psalm 118:24).
Photo credit: ©Getty Images/Digitalskillet
---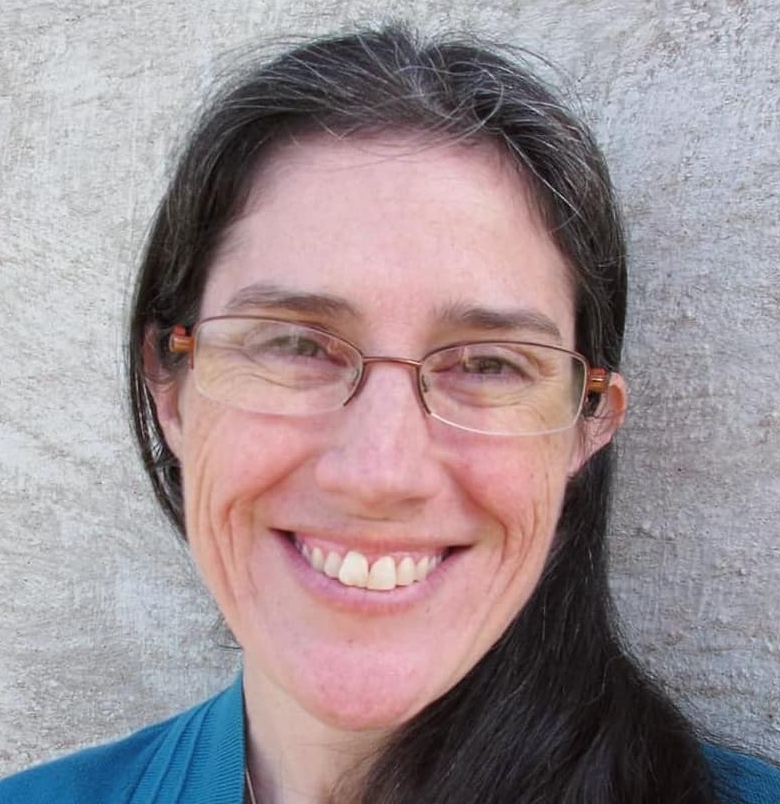 Jeannie Myers is a freelance writer enjoying the beauty of creation in the foothills of the Blue Ridge. God has blessed her with five beautiful children here on earth and two in heaven. Jeannie loves reading, camping, singing, and playing board games with her kids. Jesus has carried her through some difficult waters, and her heart's desire is for the hurting to know His love and mercy.