Compiled & Edited by BST & Crosswalk Staff
Tuesday, September 10, 2019
Discover 10 of Our Favorite NIV Bibles - Top Sellers of the New International Version Bible
Here we have collected 10 of the best NIV Bibles, perfect for better knowing the Word of God, either for yourself or as an important gift. Whether you're looking for an NIV Study Bible, NIV Student Bible, Devotional NIV Bible, or more, you're sure to find a high-quality design to further your knowledge of scripture.
For the word of God is living and active, sharper than any two-edged sword, piercing to the division of soul and of spirit, of joints and of marrow, and discerning the thoughts and intentions of the heart. - Hebrews 4:12
May you find the right Bible for developing a deeper relationship with the word and truth of God!
The One Year Bible NIV
The best-selling One Year Bible, which helps you read the entire Bible in as little as 15 minutes a day, has been updated in a new look and comes in both portable compact size and full size. The One Year Bible divides God's Word into daily readings from the Old Testament, New Testament, Psalms, and Proverbs, creating an achievable, unforgettable devotional experience.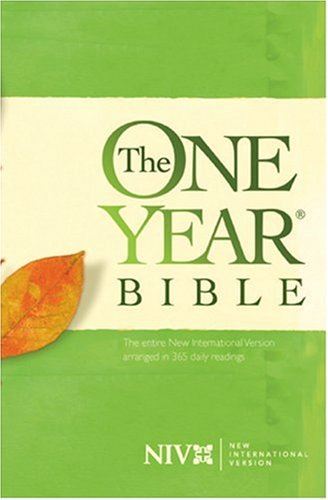 "Love this durable version. How can you go wrong with the NIV original version. Love the yearly version makes sticking to the reading plan very easy to follow." - Amazon Review