"But to all who did not receive him, who believed in his name, he gave them the right to become children of God, who were born, not of blood nor the will of the flesh nor the will of man, but of God" (John 1:12-13).
There's an innate desire in many of our hearts to adopt a child, whether we can't have children of our own or just long to reach out and cover another's life. Adoption flows naturally through us, because we, too, are adopted sons and daughters of the One True God. His plan all along was to make a way for us to run home to Him, and we do this through Christ. Though God created every one of us, as this article from Compelling Truth explains, we remain alienated from our Father until we come to Him through our Savior, Jesus Christ.
Family conveys a sense of belonging. To be in the family of God means to be accepted for who we are: loved, cherished, celebrated, and fully forgiven. "Therefore, if anyone is in Christ, he is a new creation. The old has passed away; behold, the new has come" (2 Corinthians 5:17).
Our confidence comes, not from ourselves, but from our Creator, our Savior, and Spirit of the One True God. The only requirement? Not to change who we are or fix all of our dysfunctions, but by believing in Jesus Christ, Emmanuel, God with us, who came to save us, once and for all.
"Because HE had chosen before the foundation of the world to have a family for Himself (Eph 1:5), He acted in time and history to make their salvation a reality," writes Iain Duguid for Ligonier Ministries.
What Is the Family of God According to the Bible?
"See what kind of love the Father has given us, that we should be called children of God; and so we are. The reason why the world does not know us is that it did not know him. Beloved, we are God's children now, and what we will be has not yet appeared; but we know that when he appears we shall be like him, because we shall see him as he is" (1 John 3:1-2).
God chose Israel to be his special people (Deuteronomy 7:6), but Jesus came to save Jews and Gentiles (everyone else). We have been adopted into God's family, through Jesus' sacrificial death on the cross.
"A Christian is one who has been adopted by God - brought into the family of God, all by the Son of God. And this changes everything," explains D.A. Carson for Desiring God. This family of brothers and sisters in Christ are more deeply connected to us than any other relationships, even our earthly families! We share a spiritual unity through our common Father, God! As God's family, we are His arms and legs on this earth. From hugs and words of comfort to feeding hungry bellies, we operate by the love of God to spread the love of God, to all His people.
God choose us to be in His family. Paul wrote in Galatians 3:26 it is through our faith in Jesus we are sons and daughters of God. Our faith fuels our confidence and directs our steps, as we seek God first in our daily lives. "For we are his workmanship, created in Christ Jesus for good works, which God prepared beforehand, that we should walk in them" (Ephesians 2:10). Our talents and abilities are no accident, and when we work diligently with the gifts He has given us, we are able to become a channel of love to reach out to others. We experience God's love to the fullest, without a barrier caused by sin.
Is the Church the Same Thing as the Family of God?
The family of God is the church, but the church is not confined to a building.
"So then you are no longer strangers and aliens, but you are fellow citizens with the saints and members of the household of God, built on the foundation of the apostles and prophets, Christ Jesus himself being the cornerstone, in the whole structure, being joined together, grows into a holy temple in the Lord. In him you are also being built together into a dwelling place for God by the Spirit" (Ephesians 2:19-22).
The church meets to worship God and pray to Him together. We gather to support and encourage each other, because the work of the Lord, though joyful, is difficult. It takes everyone's talents and collective contributions to accomplish the purposes of God. "For we are God's fellow workers," 1 Corinthians 3:9 says, "You are God's field, God's building." He purposefully places us in community, both locally and globally.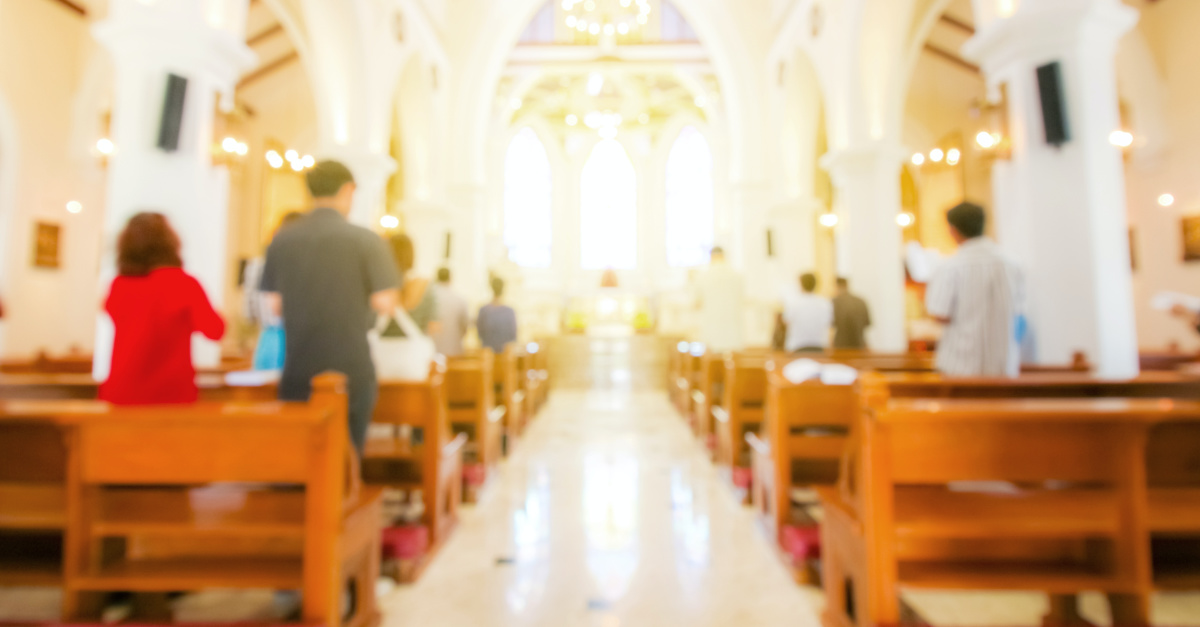 Photo credit:©Getty Images/Booky Buggy
What Is the Purpose of God's Family?
"Blessed be the God and Father of our Lord Jesus Christ, who has blessed us in Christ with every spiritual blessing in the heavenly places, even as he chose us in him before the foundation of the world, that we should be holy and blameless before him. In love he predestined us for adoption to himself as sons through Jesus Christ, according to the purpose of his will" (Ephesians 1:3-5).
Paul reminds us in Romans 12:2 not to conform to the world. God created earth, us, and everything in it. However, we are warned against congealing with the patterns of this world. The purpose of God's family is transformation, a slow and steady sanctification to conform our hearts to Christ, as we were created, designed, and purposed.
"He doesn't call the righteous, he redeems sinners," wrote Trillia Newbell in her article for Desiring God, "He doesn't discriminate based on ethnicity. His concern is the heart."
We change daily as we follow Christ. As the local church movement for Christ grows, it isn't just individuals who change, but communities. The purpose of God's family is to move and go on account of the Gospel, not just preaching the word, but acting in love, reflecting the love of our Savior Jesus.
How Is the Family of God Supposed to Act?
"For you did not receive the spirit of slavery to fall back into fear, but you have received the Spirit of adoption as sons, by whom we cry, 'Abba! Father!'" (Romans 8:15).
Power, love, and self-control. This is the countenance of God's children. God's church, His family, is to do right by each other, and others. Goodness is the goal. God is good, so we, as His children, are to follow His lead. Everything God created He declared good, but we are not innately good. It's a choice we must make. As we instruct children to think before they speak, we must prayerfully consider our actions.
Billy Graham is quoted as saying, "Amazing things can happen when the family of God bands together." We've been shown grace and mercy by Jesus Christ, and in Him we are able to allow His grace and mercy to flow out of us to the people God has placed in our lives. Paul encouraged the Corinthians to "be steadfast, immovable, always abounding in the work of the Lord, knowing that in the Lord your labor is not in vain" (1 Corinthians 15:58).
How Do You Know if You're Part of the Family of God?
"For God so loved the world, that he gave his only Son, that whoever believes in him should not perish but have eternal life" (John 3:16).
Jesus was the greatest expression of love of all time. He sent His Son for us, fully human and fully God, to make a way for us to stand in His presence, to become a part of God's family. Jesus chose to sacrifice His life out of love for us.
"I am the way, the truth and the life," Jesus declared in John 14:6, "No one comes to the Father except through me." God made a way for us to become adopted sons and daughters through Christ. Jesus said, "whoever does the will of my Father in heaven is my brother and sister and mother" (Matthew 12:50). When we choose to believe in Christ, we become heirs of His Kingdom. Paul explained to the Galatians, "I have been crucified in Christ. It is no longer I who live, but Christ who lives in me. And the life I live in the flesh by faith in the Son of God, who loved me and gave himself for me" (Galatians 2:20).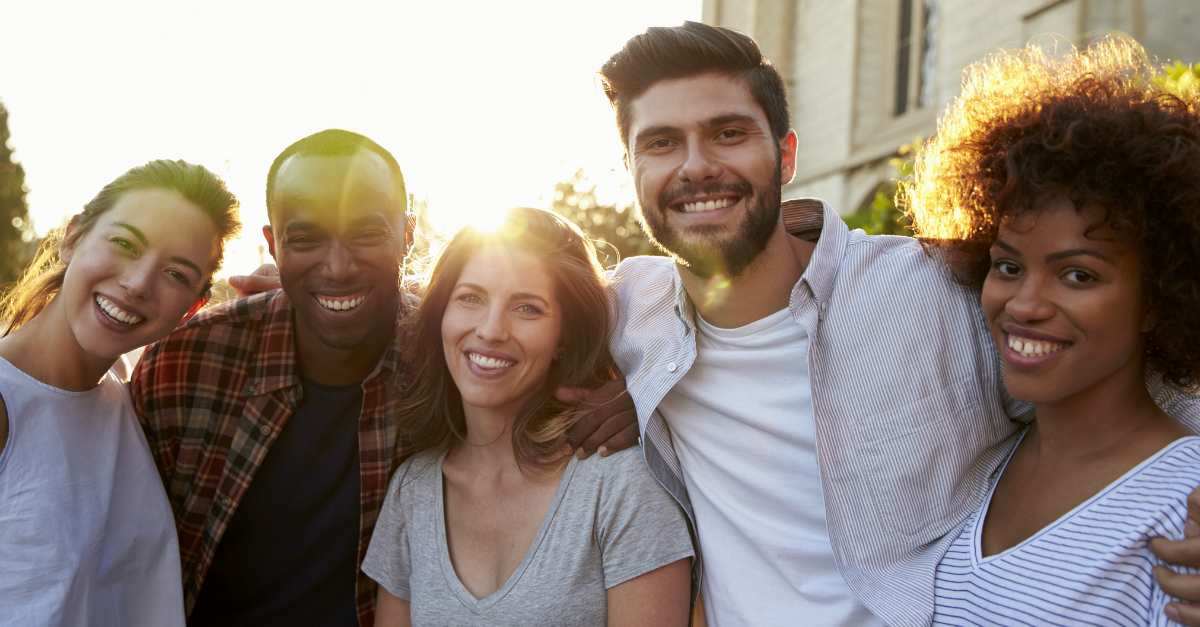 Photo credit: ©Getty Images/monkeybusinessimages
How You Can Invite Others into the Family of God?
"And you shall love the Lord your God with all your heart and with all your soul and with all your mind and with all your strength" (Mark 12:30).
We lead others to God by example and invitation. When God is our first priority, our lives reflect His love. Our families and homes exude the love and grace of our Heavenly Father. Inviting others into the Family of God requires us to lean in and listen for His lead. "Put on then, as God's chosen ones, holy and beloved, compassionate hearts, kindness, humility, meekness and patience, bearing with one another and, if one has a complaint against another, forgiving each other; as the Lord as forgiven you, so you must also forgive" (Colossians 3:12-13).
This isn't the way the word behaves. It's not how our social media feeds read. So, when people witness this type of behavior, which flows not from anything we do, but from Christ in us, their hearts naturally incline to ask where our hope comes from.
A Prayer for the Family of God
Father,
David, a man after your own heart, knew the trials of life on this earth. He knew of unfair and impossible circumstances. Though our landscape has changed, our struggles remain on this earth. Father, we know You are with us, faithful and full of forgiveness and mercy, just as you were for David. We pray his words over our lives, and thank You for loving and caring for us so completely. You are a good, good, Father, and we place our trust in You, as Your family. David wrote, and we pray, "Surely goodness and mercy shall follow me all the days of my life, and I shall dwell in the house of the LORD forever" (Psalm 23).
In Jesus' Name,
Amen.
We may belong to the family of God here on earth, "but our citizenship is in heaven," Paul wrote to the Philippians. Life was never promised to be easy, but Jesus will undoubtably return to make all things right. This is ultimately what it means to be in the family of God. We put our hope, not in earthly things, but in the things of heaven, the promises of our great God … of which not one has ever been broken.
Our joy remains through the toughest of times, not with a plastic painted-on smile, but a deeply rooted joy. Through it all, we "seek the LORD and his strength; seek his presence continually!" (1 Chronicles 16:11) knowing He hears us, loves us, answers us, and has good plans for our lives.
Photo credit: Unsplash/Tyler Nix
Meg writes about everyday life within the love of Christ as an author, freelance writer, and blogger at Sunny&80. Her first book, "Friends with Everyone," is available on amazon.com. She earned a Marketing/PR degree from Ashland University but stepped out of the business world to stay at home and raise her two daughters. Besides writing, she leads a Bible Study for Women and serves as a Youth Ministry leader in her community. She lives in Northern Ohio with her husband, Jim, and two daughters.