"...to bestow on them a crown of beauty instead of ashes, the oil of joy instead of mourning, and a garment of praise instead of a spirit of despair." Isaiah 61:3
Scripture offers us many glimpses into God's heart. In this verse, He is reminding believers of His love and good plans for us. We can also see His desire for us to be joyful and worshipful.
When we are going through difficult circumstances, it can certainly be challenging to set our minds and hearts to give praise. But passages like this remind us that God is our Rescuer and Comforter, who is always active in doing something new and good in our lives.
What Is a "Garment Of Praise"?
Verse 3 uses the word 'garment', a physical item of clothing, to represent a person's inner attitude. God purposely chose the image of exchanging old, damaged and worn pieces for a new crown, oil and robe to show the drastic rejuvenation He can create in someone's spirit.
The garment is meant to describe how the Lord will minister to our hearts and minds, replacing faulty thoughts with truth, and turning the heaviness of tragedy into joyful worship of Him. Wearing this new garment, or becoming aligned with His plans and purposes, leads us to fulfill a promise God made to the Israelites through Moses:
'"...you will be for me a kingdom of priests and a holy nation.' These are the words you are to speak to the Israelites." (Exodus 19:6)
It is believed that the prophet Isaiah wrote his book both during his active ministry and later in life, between the years 700 and 681 B.C. Dividing naturally into two larger sections, it first presents warnings of dire consequences for the many sins Israel has committed against God. Then, it offers promises for the restoration and healing to come afterward.
Chapter 61 starts a passage filled with God's promises about the future blessings He planned to bestow on His people. Interestingly, different Bible translations have different titles for the chapter:
The NIV: The Year of the Lord's Favor
The Message: Announce Freedom to All Captives
The New American Standard: Exaltation of the Afflicted
The New King James: The Good News of Salvation
Though the wording varies between versions, all of them emphasize God's intention to reclaim and redeem the faithful. And the natural response for believers should be gratitude and gladness.
Some scholars state that the beginning of this chapter is a declaration Isaiah made about himself. But most say he was casting a vision about what Jesus would do when He came to Earth. The Messiah actually did quote these verses to begin His ministry.
"The Spirit of the Lord God is upon Me,
Because the Lord has anointed Me
To preach good tidings to the poor;
He has sent Me to heal the brokenhearted,
To proclaim liberty to the captives,
And the opening of the prison to those who are bound;
To proclaim the acceptable year of the Lord…" (Isaiah 61:1-2a)
Verse 2 goes on to describe how God's favor will impact the hearts of His children, which continues into verse 3. The beautiful images evoke a kind of rebirth, when fear and anguish will be replaced with hope.
"To comfort all who mourn,
To console those who mourn in Zion,
To give them beauty for ashes,
The oil of joy for mourning,
The garment of praise for the spirit of heaviness…" (Isaiah 61:2b-3)
The next part of Chapter 61 lists ways in which this touch from God will impact the lives and culture of the Israelite nation, in the upcoming time and the distant future.
"And they shall rebuild the old ruins,
They shall raise up the former desolations,
And they shall repair the ruined cities…" (v.4)
"But you shall be named the priests of the Lord,
They shall call you the servants of our God" (v.6)
"Instead of your shame you shall have double honor,
And instead of confusion they shall rejoice in their portion.
Therefore in their land they shall possess double;
Everlasting joy shall be theirs." (v.7)
How God Turns Our Despair into Praise
The process that turns our sorrow into thanksgiving can only be done by the Lord. But there are ways we can cooperate with Him as He does the work of changing us.
First, we must be willing to bring our hurts and cares to God. We don't have to hesitate, because He is waiting to hear us pour out our sadness, grief, even devastation. And just the act of voicing those emotions helps us start to release them.
Even though our situation might not resolve, God sends us a sense of His presence right where we are. In His power, He lays comfort over us like a warm blanket and soothes our open wounds. We find we are able to withstand our pain better than we ever expected.
If we continue to rest with God, our perspective will eventually shift. We will recognize that because of His touch, we are stronger. Our focus is more on The Lord than what we see in front of us. And a new peace and grace allow us to lift up our thanks to Him.
Why Does He Do This?
God knows His love will heal us and bring us closer to Him.
"Heal me, Lord, and I will be healed; save me and I will be saved, for you are the one I praise." (Jeremiah 17:14)
God leads us to rely on Him, not ourselves.
"Trust in the Lord with all your heart and lean not on your own understanding…" (Proverbs 3:5)
God wants us to experience His power in our lives.
"In fact, this is love for God: to keep his commands. And his commands are not burdensome, for everyone born of God overcomes the world. This is the victory that has overcome the world…" (1 John 5:3-4)
God desires that our trust in Him would grow.
"Those who know your name trust in you, for you, Lord, have never forsaken those who seek you." (Psalm 9:10)
God prepares our hearts for worship.
"What shall I return to the Lord for all his goodness to me? I will lift up the cup of salvation and call on the name of the Lord. I will fulfill my vows to the Lord in the presence of all his people." (Psalm 116:12-14)
How And Why We Should Praise God, Even in Difficult Seasons
Becoming a person of praise no matter what is going on in our lives actually starts with the decision to put our faith in Jesus. God sent Christ to be our Savior, so that we could be reconciled to The Father. The more we think on this, the more thanks we'll want to give. Soon, a habit of expressing gratitude will take hold in our hearts.
And when life makes us weary or tears us down, our thoughts will return more quickly to the Lord who loves us, and who has proved His faithfulness over and over. That will stir our hearts to reach for Him with worship on our lips.
Isaiah's words were meant to give hope to a nation in anguish. The truth they share applies to all believers. When we choose to let God restore us, giving Him praise, others who are struggling will be encouraged. And we'll have the chance to show them more of God's goodness and glory.
Later in chapter 61, Isaiah voices his own appreciation and passion:
"I delight greatly in the Lord; my soul rejoices in my God, For he has clothed me with garments of salvation, and arrayed me in a robe of his righteousness…" (Isaiah 61:10)
Photo Credit: ©Getty Images/m-imagephotography
---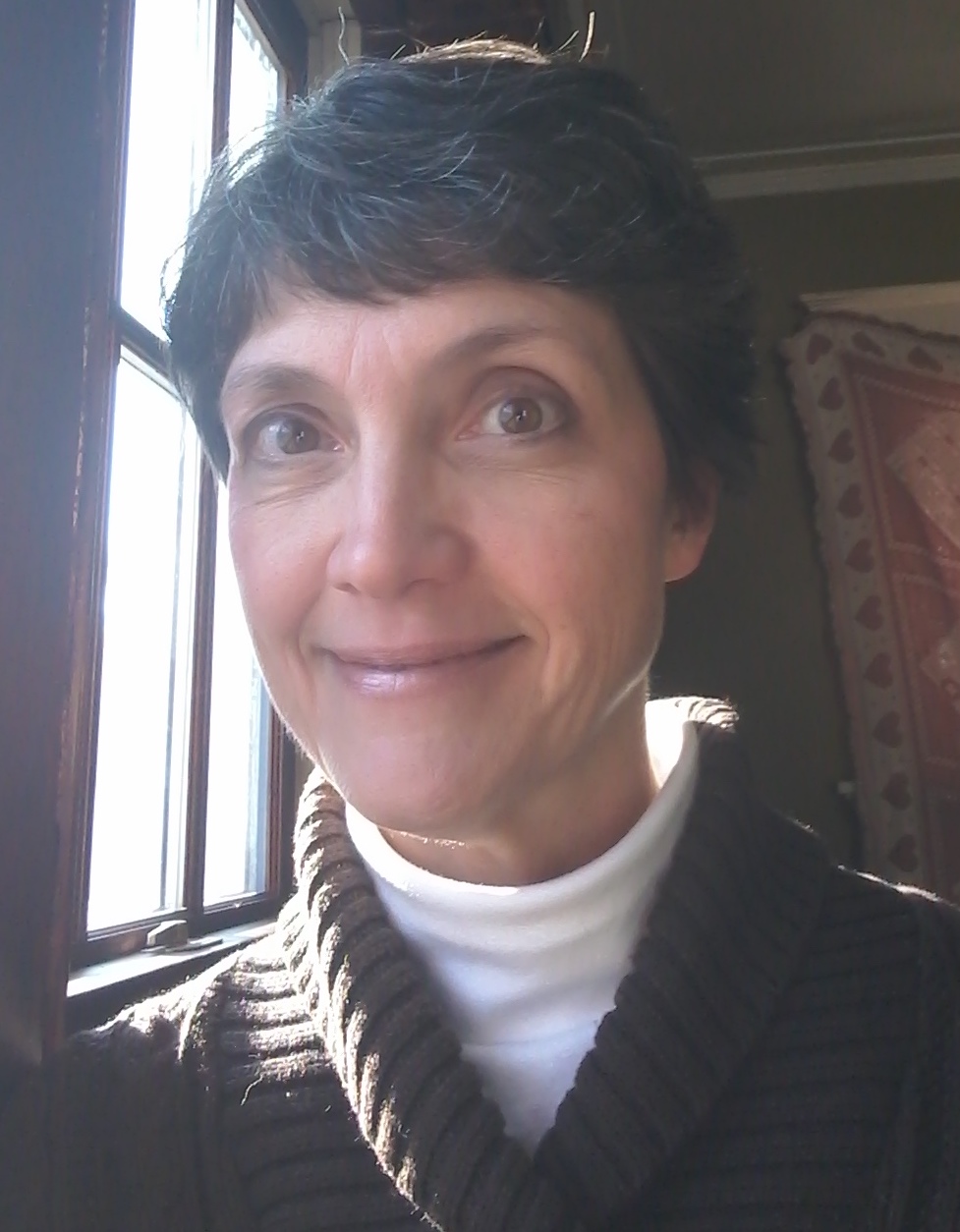 Heather Adams is an author, speaker, and singer living in Connecticut. Heather's passion is to equip and encourage believers to seek more of God's truth and to experience more of His joy each day. Her book, Bow Down: The Heart of a True Worshipper is a practical, 30-day devotional about worship based on the writings of King David. Heather's blog, Worship Walk Ministries, offers weekly Scripture passages and insights to ponder. A native New Englander, Heather is settling into her home in the South, trying out local foods and watching for the alligators that live nearby! You can connect with her on her website: heatheradamsworshipwalk.com