We live in a culture obsessed with the idea of power. Whether in the pollical arena or superhero movies, we love the idea of a mere mortal possessing the authority and the ability to accomplish more than seems humanly possible. That inherent yearning for power is a double-edged sword; when pursued apart from God's plan and design, power can become a destructive force. But when God's power, dunamis, lives inside us we can be used by Him as an unstoppable vessel for good.
What Is the Meaning of Dunamis in the Bible?
Four different Greek words are used in the Bible to represent the English word power. Of those words, dunamis is the most prevalent. Dunamis is used 117 times in the New Testament and has a distinct meaning apart from the other three power words.
Dunamis represents the kind of power that is an inherent force. It flows from a person to give them the ability to do supernatural things, like miracles or morally excellent acts.
In Mark 5, Scripture gives us a glimpse of God's divine power at work through Jesus; there we see our Lord rid a demon-possessed man of his burden using dunamis (Mark 5:6-8), and He raises a dead child to life through the same power (Mark 5:40-42).
Sandwiched between those two miracles another interesting demonstration of dunamis occurs when a woman touches Jesus. An overwhelming number of people surrounded Jesus and His disciples that day. The crowd had come from far and wide to see the man who had performed miracles and who had taught like they'd never before heard. They longed to be close to the man who had captured their hearts with truth.
A woman with a debilitating illness was among those in the crowd. For 12 long years, she'd suffered from a disease that had caused constant bleeding. Although she'd spent her life savings seeking a cure, nothing had helped. Her condition worsened day after day.
When she heard that Jesus would be in her town, she had to find a way to see Him. Her heart believed the stories she'd heard, and she knew Jesus was the answer to all her problems. She found her way to the Savior, but the thick crowd of people surrounding Him made it impossible for the woman to speak with Jesus face to face.
It didn't matter. The woman was desperate. She believed with all her heart that this man possessed the power to heal her—even if she could but touch His clothing. So she fought her way through the mob and reached out to grab hold of Jesus's cloak.
Immediately upon touching Jesus, the woman's bleeding stopped, and she was freed from her suffering.
"At once Jesus realized that power [dunamis] had gone out from him. He turned around in the crowd and asked, 'Who touched my clothes?'" (Mark 5:30).
The disciples answered Jesus as if He were crazy for asking such a question. Jesus was engulfed in the crowd. Countless people had come in physical contact with the Lord. But the disciples didn't understand that someone had touched Jesus by faith.
The woman's faith activated the dunamis within Jesus and caused it to flow from Him to Her, in the form of a miraculous healing.
But dunamis is not limited to healing power. In Acts 1:8, Jesus imparts dunamis to His disciples to equip them for evangelism. "But you will receive power [dunamis] when the Holy Spirit comes on you; and you will be my witnesses in Jerusalem, and in all Judea and Samaria, and to the ends of the earth."
Scripture also tells us that the same dunamis that equipped the disciples to spread the Gospel—and the same dunamis that raised Christ from the dead, takes up residence inside of every Believer when the Holy Spirit comes to live inside us (Ephesians 1:18-20, 2 Corinthians 12:7-10, Ephesians 3:20-21).
How can it be that this incredible power is alive and active inside every born-again Christian? By its very nature, this unfathomable power would seem too massive a treasure to be contained in our frail human bodies. But God chose to fill our "jars of clay" with His dunamis to show that this all-surpassing power is from God and not from us (2 Corinthians 2:4-7, Luke 24:49).
In our weakness, His dunamis is made perfect. Sometimes God allows the difficult circumstances in our lives to reveal His glory. "This is not happenstance but by design," says Kia Stephens, "When God displays his power in our weakness it magnifies his greatness before others who may not have a relationship with Him yet. It may be that God is using the difficult and impossible situations of our lives so that He can display His power for those who are watching outcomes unfold from afar. If you find yourself inundated with weakness, be encouraged, trust God, and know that this is when God's power is best displayed."
What Other Kind of Power Is Mentioned in the Bible?
Exousia is the second most prevalent word used to describe power in Scripture. Used 103 times in the New Testament, this word represents the power that comes from delegated authority.
Colossians 1:16 tells us that all authority (exousia) in Heaven, on earth, and everywhere in between, belongs to God alone. He has the right to delegate His supreme authority to whomever He pleases. Scripture shows examples of this.
God gives His authority to Jesus: "Then Jesus came to them and said, "All authority [exousia] in heaven and on earth has been given to me" (Matthew 28:18).
Jesus imparts His God-given authority to the 12 disciples: "Jesus called his twelve disciples to him and gave them authority [exousia] to drive out impure spirits and to heal every disease and sickness" (Matthew 10:1).
Jesus imparts His God-given authority to the 72 other disciples: "I have given you authority [exousia] to trample on snakes and scorpions and to overcome all the power of the enemy; nothing will harm you" (Luke 10:19).
Ischus is used 9 times in the New Testament. This word represents the power behind physical strength or inner fortitude.
"Love the Lord your God with all your heart and with all your soul and with all your mind and with all your strength [ischus]" (Mark 12:30).
"If anyone speaks, they should do so as one who speaks the very words of God. If anyone serves, they should do so with the strength [ischus] God provides, so that in all things God may be praised through Jesus Christ. To him be the glory and the power for ever and ever. Amen" (1 Peter 4:11).
Kratos represents the power associated with dominion. Used 11 times in Scripture. the word kratos is used to describe the power associated with Jesus's triumph on the cross. When our Lord conquered death, Hell, and the grave, He triumphed over Satan and all of his territorial schemes.
"Since the children have flesh and blood, he too shared in their humanity so that by his death he might break the power [kratos] of him who holds the power of death—that is, the devil—" (Hebrews 2:14).
"Then I heard every creature in heaven and on earth and under the earth and on the sea, and all that is in them, saying: "To him who sits on the throne and to the Lamb be praise and honor and glory and power [kratos], for ever and ever!" (Revelation 5:13).
Why Is Dunamis so Important for Christians to Know?
The power Believers possess through Christ is a gift, an inheritance, and a responsibility. His dunamis has given us everything we need for a godly life through our knowledge of Him who called us by His own glory and goodness (2 Peter 1:3).
To understand the scope of God's power is to know Him better. Paul accentuates this truth in his enthusiastic prayer for the Ephesians. He prays the new Believers' eyes and hearts would be enlightened so that they could know the hope to which they'd been called, and that they'd be able to understand the power they possessed through Christ's dunamis. He prays that God would open their eyes to the fact that God's kratos was demonstrated through Jesus's Ischus—resulting in dunamis, which raised Christ from the dead and seated him at the right hand of the Father, far above every ruler, authority, dominion, and power in the spiritual realm (Ephesians 1:17-23).
When we accept Christ as our Lord and Savior, His power, authority, strength, and position become our inheritance. The Holy Spirit is the deposit we're given to prove we belong to Christ and His kingdom. And His dunamis enables us to live life according to our God-given calling for His glory and honor. As vessels surrendered to God's will, His dunamis through us reveals the nature of God to humanity and the Gospel of Jesus Christ to a lost and dying world.
For His is the kingdom, and the dunamis, and the glory forever. Amen (Matthew 6:13).
Photo Credit: ©iStock/Getty Images Plus/krisanapong detraphiphat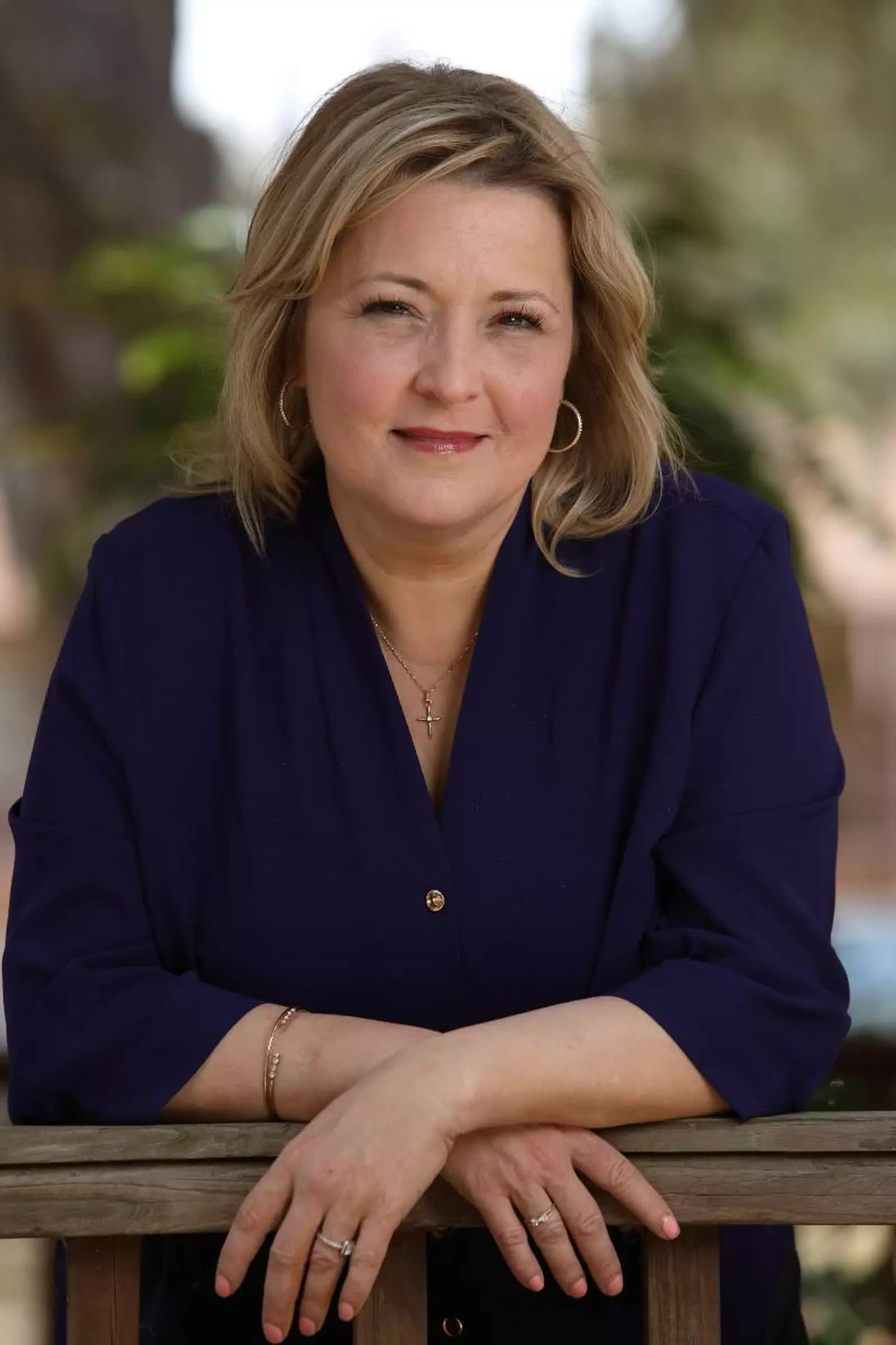 Annette Marie Griffin is an award-winning author and speaker who has managed and directed children's and youth programs for more than 20 years. Her debut children's book, What Is A Family? released through Familius Publishing in 2020. Annette has also written curriculum for character growth and development of elementary-age children and has developed parent training seminars to benefit the community. Her passion is to help wanderers find home. She and her husband have five children—three who have already flown the coop and two adopted teens still roosting at home—plus two adorable grands who add immeasurable joy and laughter to the whole flock.