Why "Every Knee Will Bow" at Jesus' Return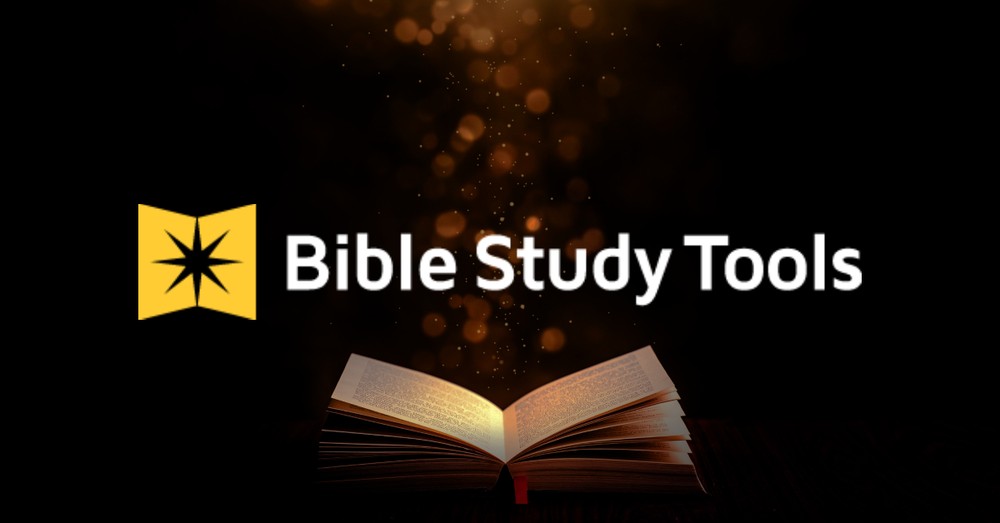 There are a few verses in the Bible that use the phrase "every knee will bow." Perhaps you've read this verse yourself or heard someone else reference it. You may have been left wondering what exactly that means. Has this already happened? Who will everyone bow before? Is this forced or a willing gesture? What will cause every knee to bow? The phrase in question can be found in the letter the Apostle Paul wrote to the church in Philippa.
"Therefore God also has highly exalted Him and given Him the name which is above every name, that at the name of Jesus every knee should bow, of those in heaven, and of those on earth, and of those under the earth, and that every tongue should confess that Jesus Christ is Lord, to the glory of God the Father" (Philippians 2:9-11).
As believers, we want to better understand the Bible and how it impacts our faith and guides our life. When we look at the verse itself and take into consideration its context, what emerges is a clearer picture of what it means that every knee will bow and how this phrase effects believers today.
What Is the Context of This Verse?
The Apostle Paul wrote this joy-filled epistle to the church of Philippa when he was imprisoned. The recipients of this letter were Gentiles that he had evangelized during an earlier missionary journey (see: Acts 16:12-40). Paul wrote to this church with gratitude and encouragement, and the overall theme seems to emphasize that believers can and should find joy in their suffering.
A message such as that was very appropriate given that Paul was in prison when he wrote this letter. Truly, he lived by the words he wrote. Though he was wrongly imprisoned, he continued to encourage and care for the churches he evangelized.
Paul began his letter to the Philippians advising them to live in a way that was worthy of being followers of Christ. In the second chapter of the epistle to the Philippians, Paul called the church of Philippa to be more humble. To demonstrate the significance of humility, Paul wrote about Jesus' humility as an example they could follow. He urged the church to be in unity with one another and obedient to God. He instructed them on faithful behavior and obedience to God. He encouraged them to treat each other in honoring ways because they were followers of Jesus.
As Paul narrowed in on the topic of Jesus, he explained that although Jesus became a man when he entered the world as an incredible act of humility, he had been restored to the highest place – seated at the right hand of the Father. Even Jesus' name is greater than any other name (see Philippians 2:9). Paul went on to establish the exaltation of Jesus by including that in fact every knee will bow at the name of Jesus and that all will acknowledge with their tongues that Jesus is Lord.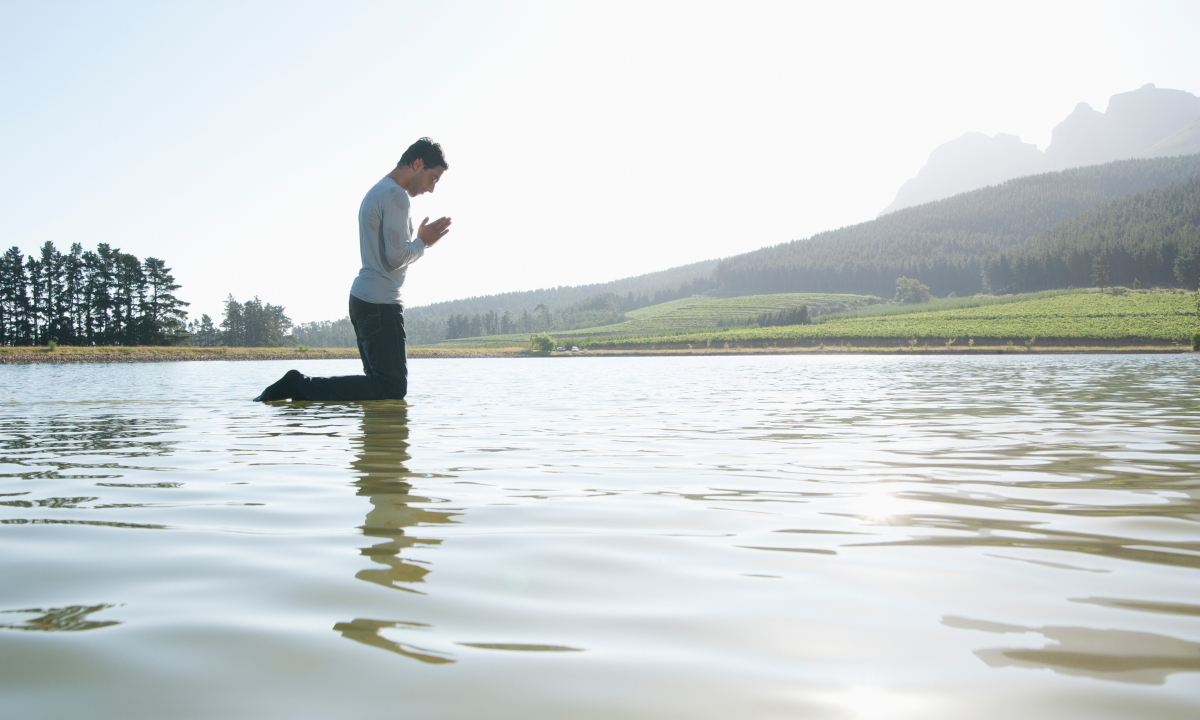 Photo credit: ©Getty Images/Martin Barraud
Why Will Every Knee Bow?
In the midst of Paul's exhortations to the church of Philippa, we find a verse stating that every knee will bow to Jesus. It begs the question as to why all heavenly beings and humanity will bow before Jesus.
This verse is speaking of a future time, specifically, when the second coming of Jesus happens. This timeline adds understanding as to why every knee will bow. When Jesus returns, this visible coming will force all to acknowledge that Jesus is Lord. There will be no doubt, no debate, and no question when Jesus comes a second time that he truly is who he said he was.
Although there are people of every generation who have doubted who Jesus was, or rejected the Gospel message, when Jesus returns, there will be no disputing who Jesus is. No one will be able to deny who Jesus is once he returns. Therefore, every knee will bow, and every tongue will confess that Jesus is indeed the Lord of all.
Who Does This Verse Include, and Why?
These verses declare that, "those in heaven, and those on earth, and those under the earth (v. 10)" will kneel before Jesus and profess he is Lord. Those in heaven refers to the heavenly and angelic beings. Those on earth refers to humanity. Those under the earth most likely refers to demonic beings.
Essentially, this part of the verse conveys in the most comprehensive way possible that all will bow to Jesus, not just human beings. To be clear, this passage is not conveying that all people will come to be saved. On the contrary, it affirms that even those who chose to not make Jesus their Lord will one day kneel before him and acknowledge who Jesus is.
Ultimately, whether saved or not, all will recognize upon Christ's return that he is the only Lord and Savior.
What Does This Verse Mean for...
Believers
For those who believe, this verse means we anticipate the day when Jesus returns and that we will affirm our faith in Jesus as our Lord and Savior. This moment when believers kneel before Jesus and confess that he is Lord will be a culmination of their faith.
Believers will do this as a form of adoration and an acknowledgment of Jesus as Lord of all. Believers will bow before their King who died for them and saved them. This will be a glorious and humbling moment for believers.
Non-Believers
For those who rejected the Gospel and did not accept Jesus as their Savior – those we consider non-believers – this will be a moment where they will face the reality of who Jesus is. It will be a moment when they realize their grave error in not choosing to repent and turn to Jesus. It will be the incredibly sobering moment when they realize they were wrong about who Jesus is.
There is no escaping the truth about Jesus and the reverence he is due as Lord. Non-believers will bow before the King whose salvation they chose to deny.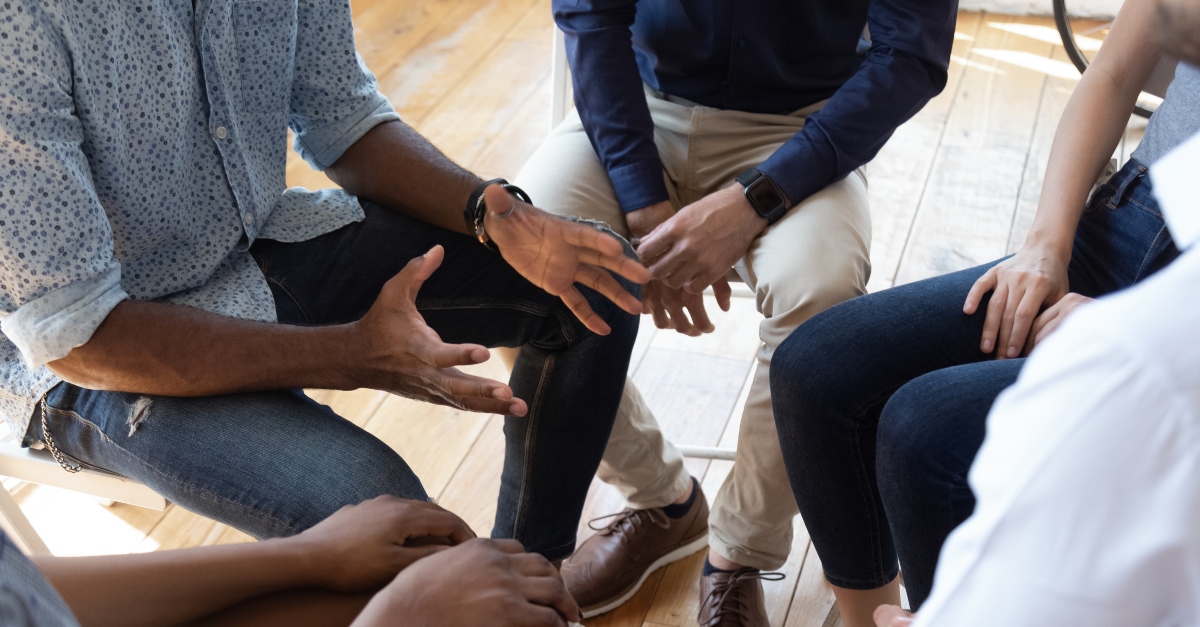 Photo credit: ©Getty Images/fizkes
What Does This Verse Mean for Us Today?
This undeniable truth about Jesus being our Lord and Savior is why the Bible instructs and urges believers to be ready for the return of Jesus, which will come unexpectedly (see Matthew 24:42). The second coming of Jesus will happen at a time unknown to us, so it is imperative that we live each day as though it will be the day Jesus returns.
We should be living righteous lives, modeling how we love and live after Jesus' life. Believers need to be ready at all times because the day is approaching when every knee will bow before Jesus and every tongue will confess that he is Lord. This verse is a reminder that believers have been commissioned to go and share the Gospel message with all people and nations so that others will repent and put their faith in Jesus.
We have been entrusted with the message of hope that everyone needs to hear, and it is our responsibility, given to us by Jesus, to evangelize and witness to a world that is lost and broken.
Jesus' Divinity and Majesty
Though Jesus left his throne in heaven and came to earth as a man who went on to die for our sins and resurrect, we can rest assured that Jesus is once again seated at the right hand of the Father. This verse affirms the divinity of Jesus and the majesty of Jesus. It reminds us to draw closer to God so that we are ready for this day, and to continue sharing the Gospel to those who have not yet received salvation.
We can excitedly await Jesus' second coming. For it will be a glorious and humbling moment when each of us comes before Jesus, and in awe and reverence, will kneel before him and confess with our mouths that he is our Lord and Savior.
Photo credit: Unsplash/Aaron Burden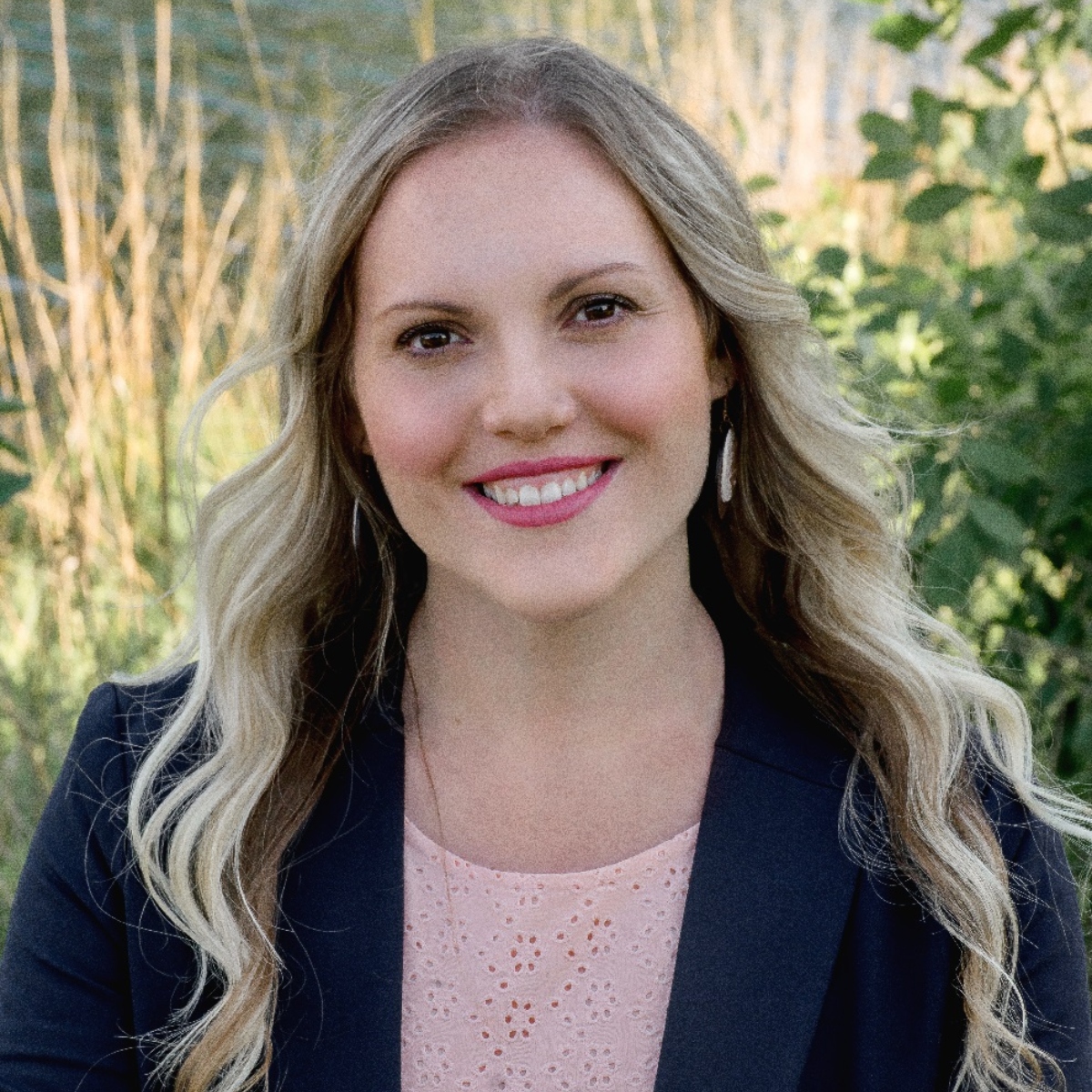 Pamela Palmer is a writer, speaker, and the founder of upheldlife.com, the platform on which she produces devotionals and faith resources to inspire keeping faith at the center of life. She is in pastoral ministry and gets to share in the emotional and spiritual lives of others. She lives and thrives on Jesus, coffee, and music. She is the author of Living a Deeper Faith: Nurture Your Relationship with God and Live a Faith-Fueled Life. Pamela married the perfect man for her and they have two beautiful kiddos. She has been published on herviewfromhome.com, and you can follow her at upheldlife.com or on Facebook.com/upheldlife.
---
This article is part of our larger resource library of popular Bible verse phrases and quotes. We want to provide easy-to-read articles that answer your questions about the meaning, origin, and history of specific verses within Scripture's context. We hope that these will help you better understand the meaning and purpose of God's Word in your life today.
Listen to our Daily Bible Verse Podcast Now!