Who Was Jairus in the Bible?
Jairus is significant in the Bible because Jesus raised his daughter from the dead. Jesus had just healed a man who was demon-possessed. Refer to Mark 5 and Luke 8 for specifics on that miracle. His apostles were with Him. It is believed that He is now in Capernaum (The KJV Study Bible, Barbour Publishing, 2011).
The story picks up in Mark 5:22-43. Jairus was one of the rulers of the synagogue. He fell at Jesus' feet when he saw him. "And besought him saying, my little daughter lieth at the point of death: I pray thee, come, and lay thy hands on her, that she may be healed; and she shall live." I do not see in Scripture what her illness was.
Jesus went with Jairus and many others followed. On the way to Jairus' home, he is touched by the woman with an issue of blood. It is hard to overlook this because it delays Jesus' trip to Jairus' home. This woman had a 12-year issue. Many women can imagine that she had issues with fibroids or something else. Frankly, it is a miracle that she had not bled to death.
"And Jesus, immediately knowing in himself that virtue had gone out of him, turned him about in the press, and said, Who touched my clothes?" The woman knowing that she had been found out, came, and fell at the feet of Jesus. She told him the truth. Jesus told her to be of good faith because her faith had made her whole. He told her to go in peace and be whole of thy plague" (emphasis mine).
What Happened to Jairus' Daughter?
This story also appears in Matthew 9:18-26. Jairus' 12-year-old daughter died before Jesus got there. Many ministers that I have heard preach the sermon believed that Jesus was not in a hurry to get there before she died. He is the Son of God. He can raise the sick from the dead. He had on this same day cast devils out of a man and healed a woman with a twelve-year issue of blood. Someone came to Jesus from Jairus' house and said that his daughter was dead and to not trouble the Master. Jesus and the rest continued their travels to Jairus' home.
In the Bible, you will often find the same story in the New Testament a few times. I have seen Jairus' story about three times. Sometimes, the versions are slightly different, but the same lesson is there.
"When Jesus heard the man say Jairus's daughter was dead, he answered him saying, Fear not, believe only and she shall be made whole" (Luke 8:50). When he went into Jairus' house, he only allowed Jairus and his wife, Peter, James, and John to go in. Everyone was crying and Jesus told them not to fear because she was sleeping and not dead. Scripture says they laughed him to scorn because she was dead.
He put them out of the room where she was. Then, he told her to arise. Her spirit came back into her body, and she got up. Then, he commanded them to give her something to eat. Her parents were amazed, but he told them that they should not be discussed what happened with anyone. We know it is hard to keep a secret. It appears that it is even harder to keep a miracle quiet. In Matthew 9:26, we see that the "fame hereof went abroad into all the land." Someone said something. You had three disciples there, Jairus, and his wife. You had Jairus' attendants in his home. Can you keep a secret?
Why Should We Know about Jairus?
Jairus is significant because he sought Jesus before his daughter died. His daughter died and Jesus raised her from the dead. There have been documented medical instances where people have flatlined in the operating room or on their sickbed and they have come back to life. Jairus is significant because his situation was dire, but he had faith that Jesus could help.
Sometimes, we lack a sense of victory because we spend time together with people who do not have the kind of faith that we have. You might call them dream catchers; there to snatch the life out of your dream. Every man has been dealt a measure of faith. Some people have more faith than others. The Bible declares that without faith, it is impossible to please God for he that comes to God must believe that he is and that he is a rewarder of them who diligently seek him.
Whatever you are believing God for, stick to your faith. Do not let people put a doubting spirit in you because they do not have the same level of faith that you do. Some people have been working on their faith for years. They have learned to gradually trust God. This is faith developing at various levels. It may start off small but after a while, you are believing God for more. Sometimes, we as Christians are called to challenge others in their faith. If they do not want their faith to grow, do not force it. You grow anyway in your faith and encourage those who need and want encouragement.
I pray for people who do not have a lot of faith. Faith is the hallmark of the Christian walk. In order to enter heaven, we must believe that Jesus Christ was born of a virgin, walked this earth for 33 and half years performing signs and wonders, was crucified on the cross, and rose three days later. If you have faith to believe that, why can't you believe your neighbor for deliverance? Has life made you so bitter that you cannot rejoice with those who rejoice? You can try and dampen someone's faith, but the Lord will show up based on what they believe. He will perform a miracle for them despite your non-belief. Get with the program. Get some faith. Get in the word. Do what faith people do. Confess your faith and say I believe God. You will have more friends and make better connections if you are a person of faith.
5 Important Lessons from This Story
First, Jesus may not come when you want him to, but he is always right on time.
Secondly, if you call him, he will come. Sometimes, you might have to separate yourself from doubters to get the miracle that you are believing God for. Many people when they are extremely sick will not share that information with others. It is sad that some people couldn't care less whether you live or die, and they were once your friends. You believe God anyway.
Thirdly, have faith when you ask the Lord for something and wait on Him. Notice how Jesus told them that Jairus' daughter was asleep, and they started laughing. We don't receive clarification in Scripture about who is laughing, but it is possibly the funeral processional or professional mourners. When you are believing God for important things or better things, sometimes you must steal away by yourself. You get in that Word. You pray and fast and you just believe God. Do as Jacob did with God's angel. I will not let you go until you bless me. (Genesis 32:22-31)
Fourth, even when things look bleak, still trust the Lord and His timing.
Fifth, every miracle that the Lord performs for you may not be for a public testimony. In Mark 5:43, Jesus charged them straitly that no man should know it. Back then, it was dangerous for him to perform certain miracles. We do not really have that problem now. But if you come into a big inheritance, I would not put it on social media. Others will know anyway because of their level of discernment.
Photo credit: ©GettyImages/Design Pics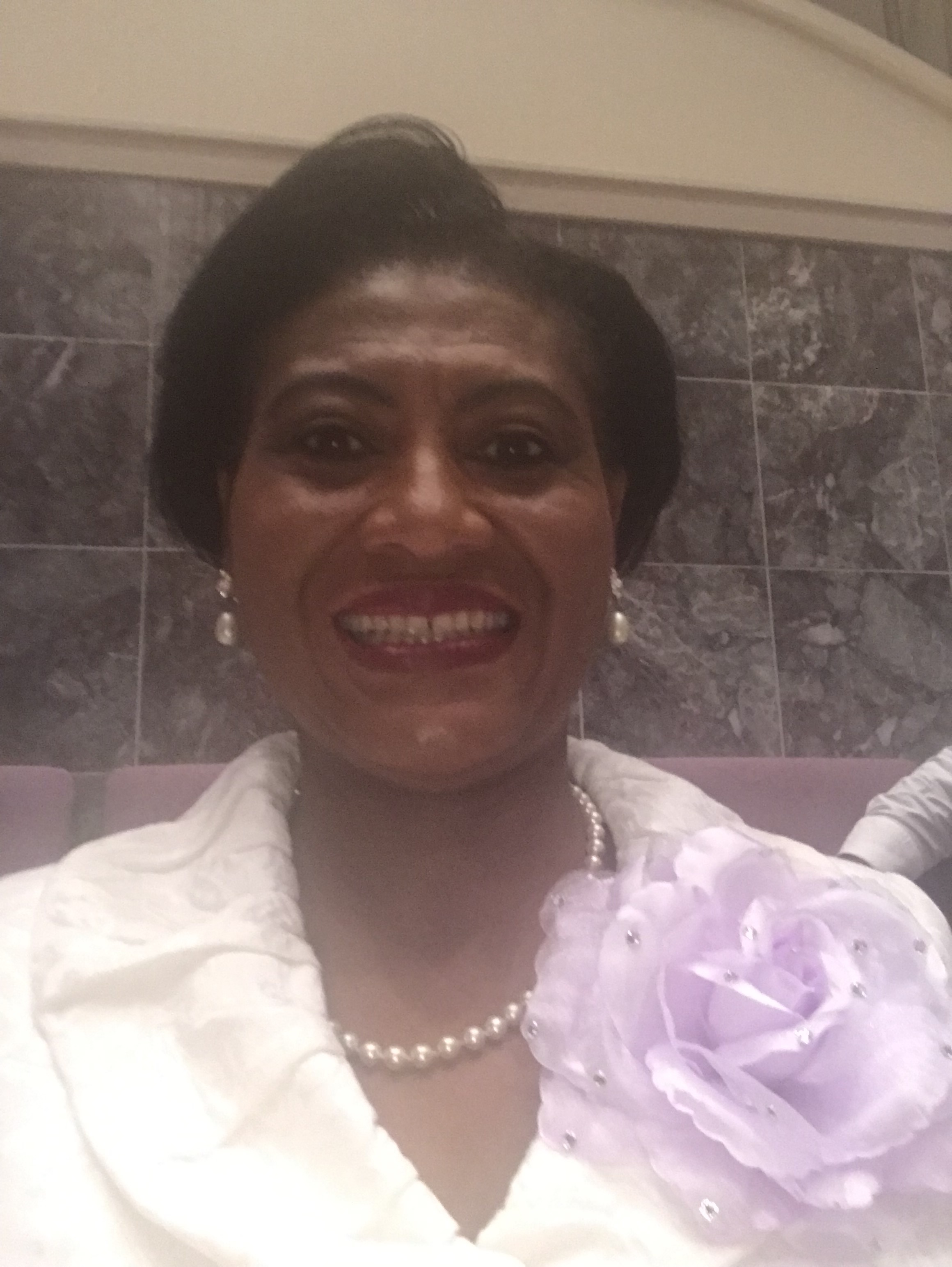 Dr. Sandra Hamer Smith is a Christian and wife to Sylvester Smith. She has one stepson, Greg. Smith lives and resides in Memphis, Tennessee. The University of Memphis alumnae has been in education for about 20 years after receiving the call to teach. Dr. Smith primarily teaches language arts. Prior to education, she worked in local and national television news for 13 years including positions as an overnight news anchor, reporter, and assignments editor at two local network affiliate stations. Smith was also a freelance correspondent for BET news. Dr. Smith has freelanced for the Tri-State Defender newspaper and Contempora magazine. She is the author of the self-published novel GLORY…THE HAIR. Smith is also a playwright and poet. The Tennessee native is a member of Temple of Deliverance COGIC, Delta Sigma Theta Sorority Inc, Omicron Delta Kappa, The Golden Key International Honour Society, and Kappa Delta Pi.
---
This article is part of our People from the Bible Series featuring the most well-known historical names and figures from Scripture. We have compiled these articles to help you study those whom God chose to set before us as examples in His Word. May their lives and walks with God strengthen your faith and encourage your soul.
The Bible Story of Elijah
The Life of Ruth - 5 Essential Faith Lessons
The Bible Story of Queen Esther
The Greatest Villain - King Nebuchadnezzar
The Bible Story of Mary Magdalene