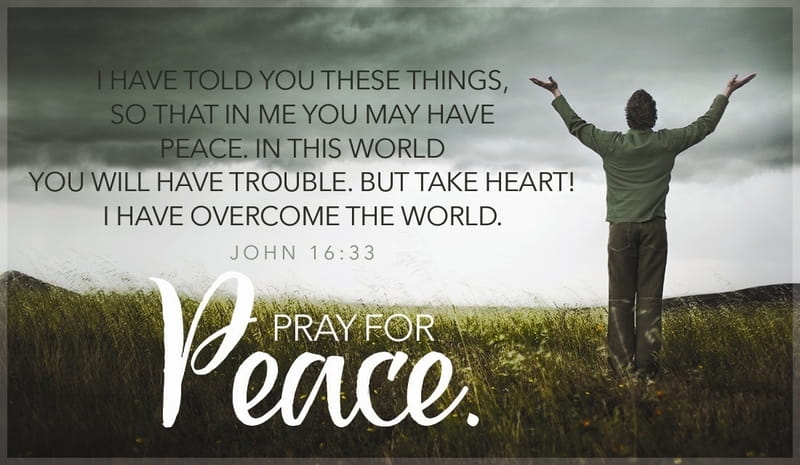 Bible Verses about Peace - Comforting Scripture Quotes
The Bible is filled with verses that can bring peace in the middle of struggles, worries, and fear. If we ask God, He promises us HIS peace "that passes all understanding"! When we take time to step back from the pressure of life and come into the presence of God, He is able to speak peace and life over our circumstances. Use the Bible verses about peace below for meditation when you feel overwhelmed and do not know the next step to take.
The best thing you can do when you are filled with anxiety and worry is to find a quiet place to pray, read Scripture, and listen to encouraging worship music. God wants you to have a life lived to the fullest and that includes being at peace. You experience the peace of God when you come to Him in humility and accept the blessings He wants for you through Jesus Christ.
A Short Prayer for Peace Lord, I come before you ready to pour out my worries, anxieties, and fears at Your feet. I am claiming and declaring Your promises for blessings of peace and strength over my life. Bring peace into my soul that passes all worldly understanding and make me a light for others to see Your strength. Thank you for your Scriptures that provide comfort at all times. Amen.
Discover powerful Bible verses about peace in this collection of scripture quotes and download your own personal copy of Calming Bible Verses of Peace HERE. Print these beautiful Bible verses to keep by your bed, at work, or anywhere you need to be reminded of the strength and peace God offers you.