Those dreaded allergies are back again. As I head out of my front door and tip toe over piles of yellow dust, it looks as if the "pollen fairy" declared war on my car and the entire cul-de-sac. A month ago you could hear me singing louder than the birds that spring had arrived, but then the day came that comes every year when I began to sneeze, my nose ran, and being outdoors was no longer my desire.
Everyone has their own triggers for seasonal allergies, but mine always come in the beautiful months of spring due to the blooming trees. As I was pondering why God has allowed what the news has declared as the "pollenpocalypse," I had a profound thought. We do not get to experience the greatness of trees, flowers, and plants if we do not go through the pollination period.
Sometimes it feels as if we are in a "lifepocalypse," in need of a break from the fog of challenges. Maybe you are dealing with a loss? Perhaps you are struggling with insecurity? It could be an addiction or ongoing battle. Maybe you are a new mom just praying for one good night of sleep? You could be so isolated from COVID that your pollen storm has lingered far beyond what you could have guessed. No matter what our struggles are right now, if we can fix our eyes on Jesus, then we can know that God is working and even using the difficulties to create something beautiful out of our circumstances.
Some Bible verses about keeping our eyes on God and His sovereignty in the midst of our circumstances include: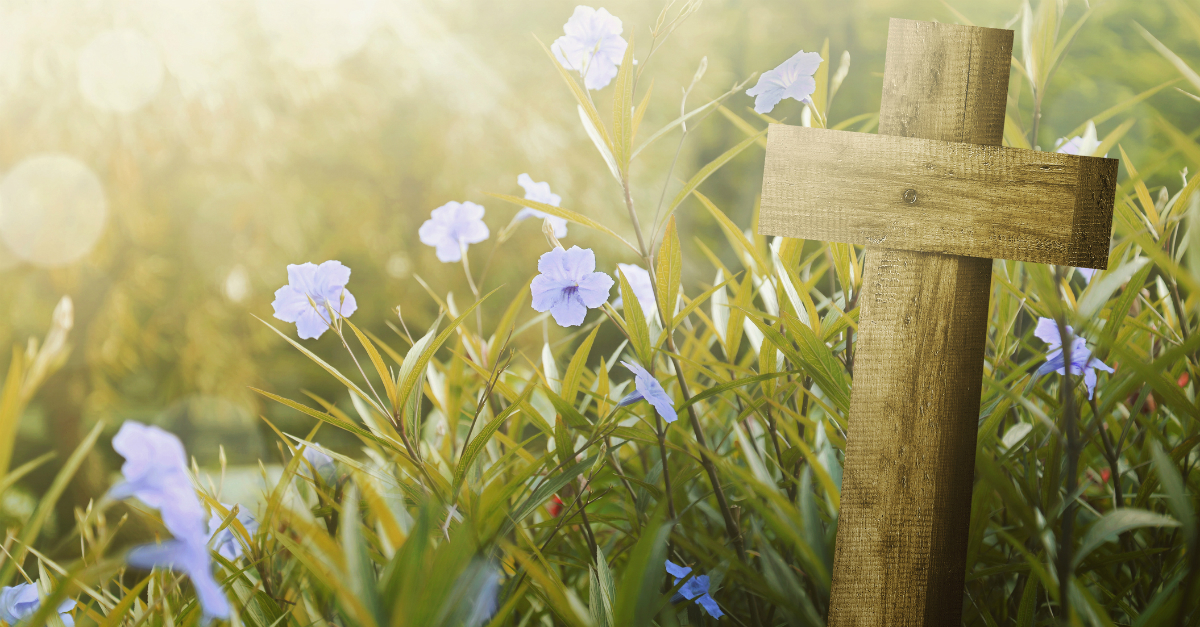 Photo credit: ©Getty Images/leolintang
Spring is a reminder to me that God is making all things new. The visual of creation being transformed into a symbol of life and beauty reminds us that our savior Jesus has brought us from death to life and that we are new creations in Him.
People will often use the phrase, "The dead of winter." This is because nature appears lifeless, animals hibernate, temperatures plummet and people withdrawal inside of their homes. Winter is also a season where people are more likely to get sick due to lack of vitamin D. Cold and flu season, not to mention COVID, run rampant. Maybe you feel as if COVID has been your winter and you are starting to see some rays of light peek through your perspective. A single little plant of hope is blossoming in your viewpoint.
I want to remind you that yes, you do have hope. We can get excited about seeing sickness numbers go down and isolating rules loosening to see loved ones. However, ultimately we remember that our foundation, our roots in Jesus, never went anywhere in this time of pandemic. Though the trees outside of my window appeared dull and dead all winter, their life was in the roots, and the roots were just as strong and effective in the difficult season. They are now flourishing forest and kelly green, with those roots still in place.
My hall for my sophomore year of college had a few verses that were our theme all year. Ephesians 3:17-19, "So that Christ may dwell in your hearts through faith—that you, being rooted and grounded in love may have strength to comprehend with all the saints what is the breadth and length and height and depth, and to know the love of Christ that surpasses knowledge, that you may be filled with all the fullness of God."
That was honestly my most overwhelming year of school. I had an enormous number of classes and ministries, and felt overwhelmed by my schedule. The season was hard, but those verses helped me through by remembering how Jesus was my foundation. I could be rooted and grounded in Him. Even though my world felt to be falling on me, He was under the surface, holding me up and giving me everything that I needed in Him.
Maybe you have felt that life has been this way for you this past season. I want to encourage you to step outside and look at the flowers, trees, and plants blooming all around you. Let nature remind you that the Lord is also doing a new work in you and you are being refined into His incredible image.
Just as people look onto creation and acknowledge that there is a God, when unbelievers see our lives, we can be witnesses of His existence and love for them.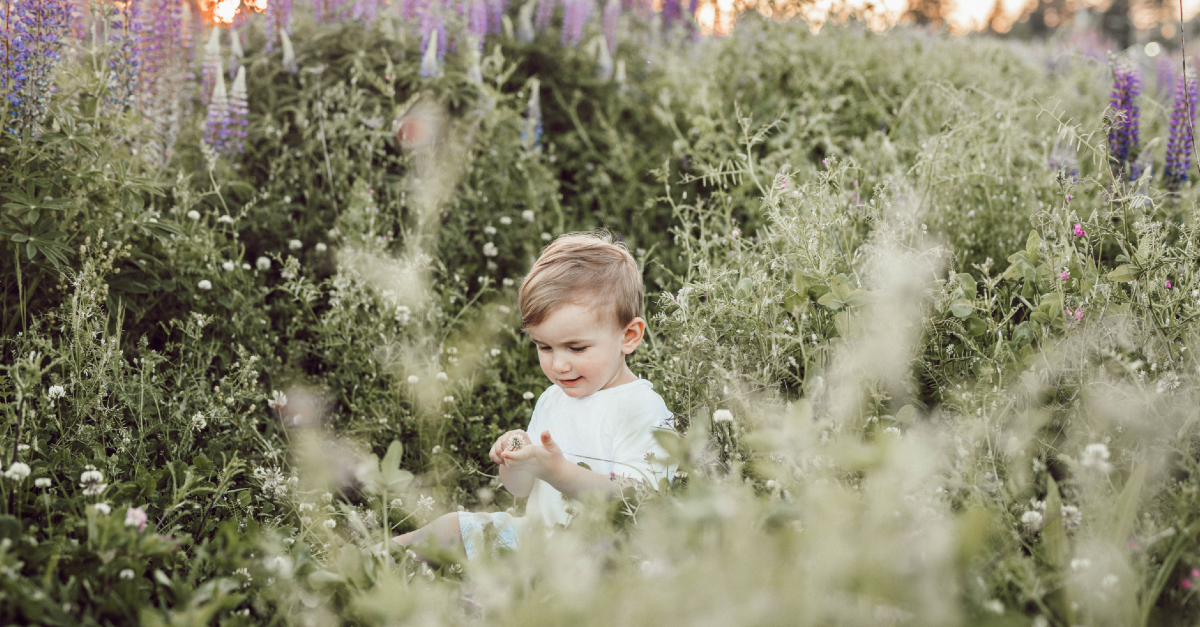 Photo credit: Unsplash/Liana Mikah
Lastly, nature reveals the beauty and holiness of God. Psalm 96:11-12 says, "Let the heavens rejoice, let the earth be glad; let the sea resound, and all that is in it. Let the fields be jubilant, and everything in them; let all the trees of the forest sing for joy."
I don't know about you, but I have never heard a tree in the forest singing. However, as we hear the wind sweep through the branches and see the leaves dance, we are reminded that all of creation worships God. Nature invites us into the song and dance to worship our great Creator.
I love the phrase, "Let the fields be jubilant." Webster's Dictionary defines Jubilant as, "Feeling or expressing great joy." When we recognize that we have been given the gift of purpose and belonging through Jesus, we too can feel and express great joy that moves us.
No one has ever seen the face of God (John 1:18). However, when we ponder the astounding works of His hands and the breath-taking handiwork of nature, we know that His face must be so majestic. To see the face of the one true God would be to die in His presence because of the weight and the magnificence of who He is, the great I am (Exodus 33:20).
Our Creator is also perfectly holy. My husband Drew loves pulling out his telescope, and watching documentaries on outer space. He said that it reminds him of how big God is in reality. Drew's awe of the Lord spurs him into acknowledging the gift of a relationship with such holiness.
John 6:38 says, "For I have come down from heaven, not to do My own will, but the will of Him who sent Me." The fact that Christ would leave His heavenly throne to come and save sinners like me is a humbling thought to ponder. When we observe our natural surroundings, even in a broken world, the beauty and holiness of God is on display.
This springtime, as we fight through the pollen that gives way to fresh flowers, let us remember the beauty that comes through trials. As we acknowledge new creations, may we reflect on being made new in Christ. Finally, as we observe nature, may it reveal the beauty and holiness of our Almighty God. Happy spring my friends.
More from this author
How Can I Love God Back this Easter?

Photo credit: Unsplash/Leohoho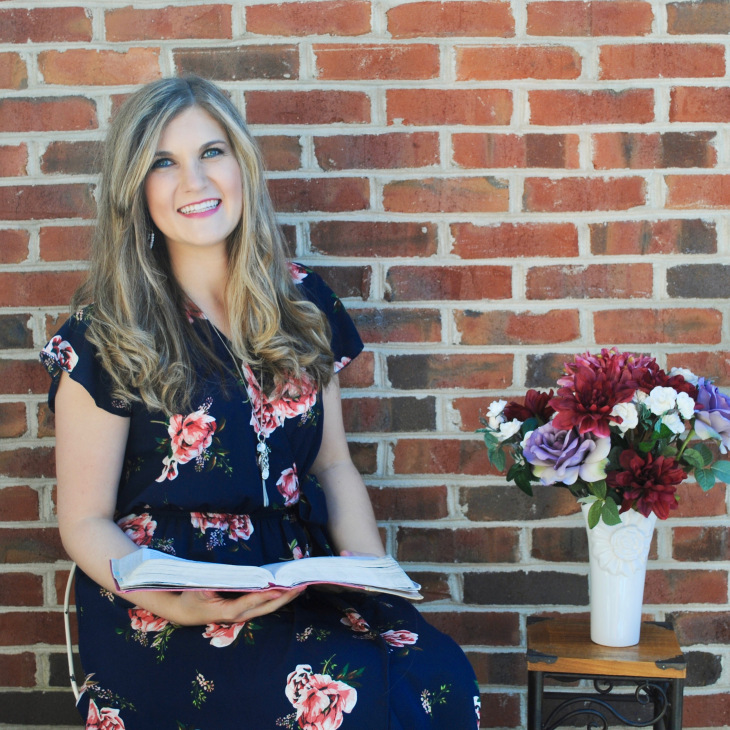 Emma Danzey's mission in life is to inspire young women to embrace the extraordinary. One of her greatest joys is to journey with the Lord in His Scriptures. Emma is a North Carolina resident and green tea enthusiast! She is married to her husband Drew and they serve international college students. She enjoys singing, dancing, trying new recipes, and watching home makeover shows. During her ministry career, Emma recorded two worship EP albums, founded and led Polished Conference Ministries, ran the Refined Magazine, and served in music education for early childhood. Currently, she is in the editing stages of her first two writing projects: a Bible study on womanhood and a non-fiction book on singleness. You can visit her blog at emmadanzey.wordpress.com