10 Signs You're a Titus 2 Woman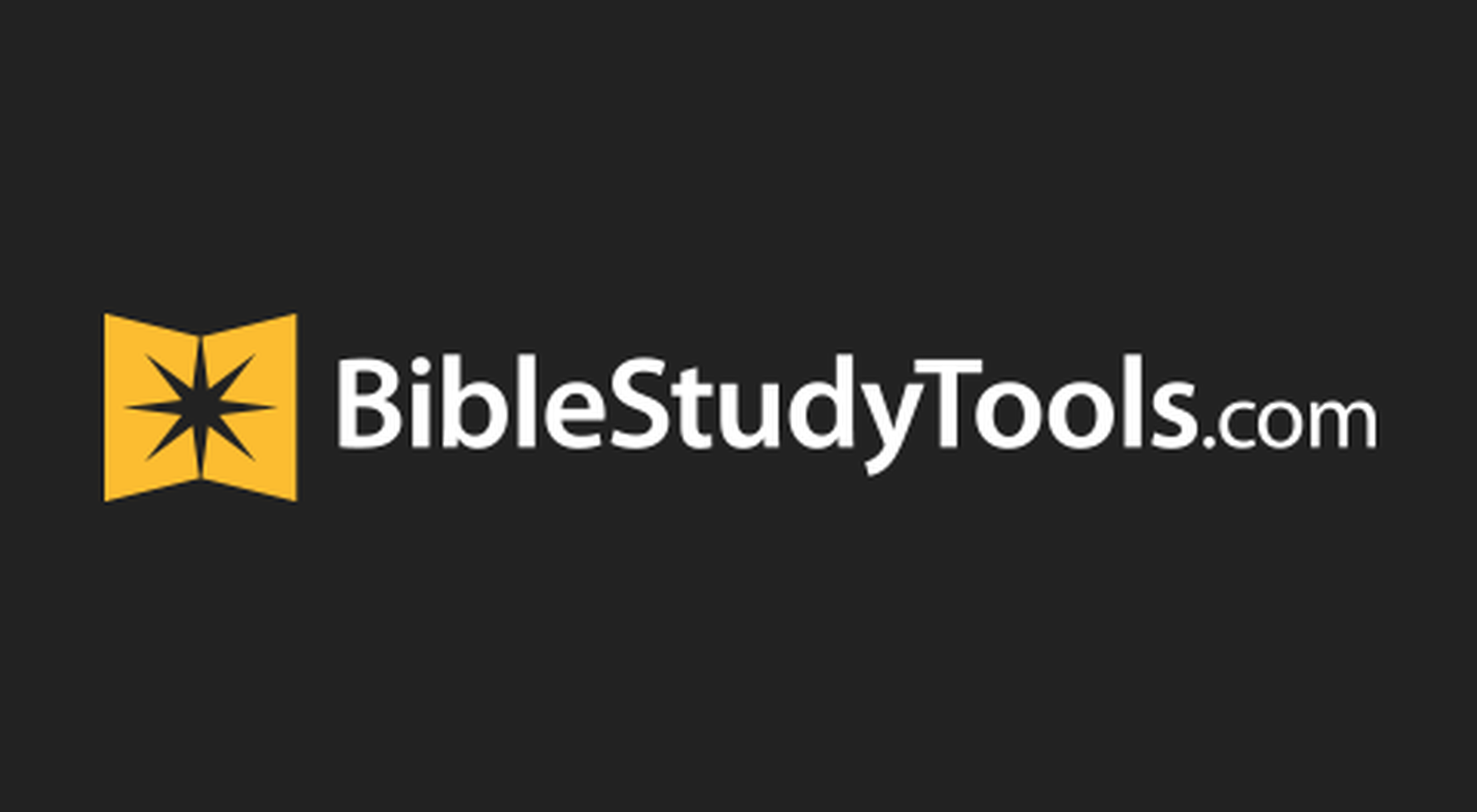 You've likely heard about what it means to be a Proverbs 31 woman. But what does it look like to live as a Titus 2 woman?
The whole goal of a Titus 2 woman is to train younger women in Biblical, simple-to-measure, Spirit-empowered, love-based living. Paul did not call for Titus as the pastor to train all the women in these qualities God wanted them to cultivate; rather he called upon the godly older women of Christ's church. He singles out the women of faith, those who had already learned to love their husbands, learned to love their children, and learned to be reverent, godly, modest and wise—and charged them with seeking out and meeting with every younger woman in the church.
The older women are to have mastered all the criteria and the younger women are trained in the last seven.
Here are 9 signs you're living as a Titus 2 Woman:
Photo credit: ©Getty Images/IPG Gutenberg UK Ltd
1. You are living as a "priestess" for the Lord.
v. 3a "the older women likewise, that they be reverent in behavior"
First, the godly character of the older woman in the faith is profiled. Without a reverent lifestyle behaving like a living sacrifice, dedicated to God—none of the rest even matter. That is why Paul starts here first!
Paul first draws a word from the Roman world to capture the entire bearing of these godly role model women in Christ's church. The Greek word translated "reverent" is used only here in the Bible, and it conveys the idea of priest-like. That word for 'acting as a representative of a god' is the word Paul uses to describe the devout and godly character of the Titus 2 woman. Older women are to live like holy priests serving in the presence of God. Their sacred personal devotion to the Lord has slowly come to influence every aspect of their lives.
Godly older women have simply taken Romans 12:1-2; 1 Corinthians 6:19-20; and Galatians 2:20 seriously.
"…your Bodies presented as living sacrifices, holy, acceptable to God, not conformed to this world, but with transformed and renewed minds, in bodies that are temples of the Holy Spirit glorifying God in your body and spirit, which are God's; no longer living for me, but Christ living through me."
Photo Credit: ©Getty Images/monkeybusinessimages
2. You guard your tongue...
v. 3b "not slanderers" (with guarded tongues)
Next, Paul turns the spotlight on the hardest member of the body to control, according to James--the tongue. Twice in his epistles, Paul targets a woman's habits of their speech, saying it is a spiritual qualifier or disqualifier. Though this is a universal problem we all face, Paul specifically says to women who want to serve Christ's church—guard those tongues. 1 Timothy 3:11 "In the same way, their wives are to be women worthy of respect, not malicious talkers but temperate and trustworthy in everything" (NIV).
James 3:2-6 tells us that a tongue out of control indicates a life out of control, and both can cause much destruction. James goes on to note that the source of all wickedness, especially of an uncontrolled tongue, is hell, and it is Satan who is at the root of all gossip, all harmful talk, and all slander. If you are damaging the reputation and ministry of others, you are a tool of the devil.
In fact, the word "slanderers" here in Titus 2:3 is diabolos, the very name of Satan used of him 34 times in the New Testament. Satan has been a false accuser, and so each time he incites a believer to do so they are doing Satan's work. Satan is the ultimate source of all evil, the root of all wrong behavior; and since James says the tongue is capable of causing great evil, Satan is always close at hand.
Godly Titus 2 women never are to surrender their tongues to the devil.
Photo Credit: ©SWN
3. …and use your words to build up.
Titus 2 women are prompted by the Holy Spirit to make sure that what they say is absolutely true, honest, just, pure, lovely, and of good report before they say it—lest they discredit their ministry effectiveness as a godly woman.
One common type of talk that hurts is called gossip and comes in many forms that all of us, and especially those who earnestly seek to be a Titus 2 man or woman should always avoid: malicious talk, rationalized gossip/talk, and "innocent" gossip. This usually starts with proper motives and desires but gets off course with unwise sharing of sensitive information, then curiosity sets in, and soon the conversation is far beyond the problem and the solution and has become malicious, slanderous, harmful gossip.
So what should we avoid? Never use our mouth in an unregenerated way! What should we do? Tame our tongue by the Holy Spirit as His Word richly dwells and permeates all our lives. Why not like David, make some plans now to change our usage of our tongues? Don't waste your greatest tool.
Photo credit: ©GettyImages/jacoblund
4. You're not given to excessive drinking.
v. 3c "not given to much wine"
The third godly characteristic Paul focuses upon is the self-controlled moderation that is to characterize women of every age in Christ's church. Godly women are Spirit-controlled in every part of their life. They resist excess in any area of daily life. They are not slaves to any substance, slaves to any amusement, any fashion, or any attitude that does not please their Master in Heaven.
Most women in the early church were formerly pagans. Drunkenness was the norm for many women in that society. Drinking was the best way to forget about the problems of being a "slave" to a pagan man who looked upon his wife as a convenience that bore him legitimate children and enhanced his reputation in the community. Because this life was all there was, hopelessness led to drunkenness. Paul said that prior to salvation, they all were "without hope and without God (Ephesians 2:12).
Coming to Christ changed everything, but old habits are hard to break. The old ways of their husbands would come back, old pains from emotional and physical abuse would resurface, and the temptation to slip back to the intemperance of slavery to wine would grow strong. Lack of physical control of any appetite points to spiritual immaturity. Both Timothy and Titus were told to beware of women returning to their old habits in this realm of drinking.
Photo Credit: ©Unsplash/Alfonso Scarpa
5. ...or excessive behavior in general.
Today "not given to much" goes far beyond merely wine. There are so many forms of alcohol never imagined in biblical times that can be abused, plus drugs (both acceptable and unacceptable kinds) that can be abused, tobacco that can be abused, wonderful varieties of food that can be abused, beautiful varieties of fashionable clothing that change with every season that can be abused, housing options, exercise options, recreation options—all that can be abused, and become addictions.
We must be as cautious of any intemperance; and "not be given to" too much of anything be it the use of money, the enjoyment of leisure, or the establishment of a house to live in. Whatever we do is to be tempered by the glory of God. He must be the object and focus of all we do. 1 Corinthians 10:31 Therefore, whether you eat or drink, or whatever you do, do all to the glory of God.
Photo Credit: ©GettyImages/nicoletaionescu
6. You live what you teach.
v. 3d "teachers of good things"
The fourth type of godly behavior in Titus 2 women is spiritual integrity--godly women live what they teach. They train others in the pattern they have learned. Their walk speaks louder than their talk.
Their life is daily placed under God's control in all areas: their tongues, their appetites, and their habits. They do not overindulge themselves, they are not overweight-gluttons, they are not pleasure-hungry, and they are not malicious-talkers.
These godly older women were noble in everything and in the way they lived life they taught by their actions what is good!
Photo Credit: ©GettyImages
7. You're reaching out to the younger generation of women…
Titus was to encourage these older women to develop a ministry of teaching younger women what is good. For every woman in this church, there are some older and some younger. To those older, you are to look and see if they are an example of Christ—if they are, ask them to show you what they have learned and how they do it. For those who are younger, you are to seek to get into their lives and help them bring every area of their lives under the gracious Lordship of Jesus Christ.
If you have children that is where you must start. If they are grown and gone—ask God to begin filling your lives with younger women into whom you can prayerfully pour the love and wisdom of Christ gleaned from His Word, and by your years of walking in the Spirit!
Photo credit: ©GettyImages/evgenyatamanenko
8. …and encouraging them to live Godly lives!
v.4a "that they admonish"
Titus 2:3 Likewise, teach the older women to be reverent in the way they live, not to be slanderers or addicted to much wine, but to teach what is good. NIV
In teaching what is good they "encourage the young women" (Titus 2:4). This opening phrase of Titus 2:4 "that they admonish" is one Greek word in Paul's letter, the word is sophronizo and means, "to train someone in self-control, restore to senses, admonish and exhort earnestly." This training process requires that you older women be committed to being responsible, confrontive, and affirming in an ongoing relationship with a younger woman.
The first four spiritual qualities are all present to make this quality work. God wants a godly woman whose life speaks louder than her words. A woman whose character is noticed and prompts other women to examine their own lives and seek to emulate her joy, her peace, and her walk in the Spirit in evident and practical ways. The Titus 2 older-woman-in-the-faith's life is a pattern for others to use in shaping their own lives.
Photo Credit: ©GettyImages/Lyndon Stratford
This article was adapted from "Being a Titus Woman", one of our Topical Studies. The original resource can be found here.