The floating axe head miracle in 2 Kings serves as a great teaching metaphor of a common, modern problem: even when doing everything right, Christians can lose their passion, or their "edge" in life and ministry.
It's completely understandable when people who have left the Lord consequently lose their "spiritual mojo." They lose their faith, their joy, their peace, and their power. But even Christians who are going to church every week, serving, studying and working hard, can lose their passion and fall into depression and spiritual listlessness. Even preachers can lose their edge. Life simply tends to steal it!
In fact, can I be transparent for a moment? A few years back, I felt like I had lost my edge.
I was preaching, I was praying, I was parenting, I was leading – but I felt like I lost my passion, like I had been to the mountaintop and was just too tired to take another step. I fell into doing what was "easy," instead of what the Lord was leading me to do. I simply didn't want to risk any more. I didn't want the pressure anymore. I didn't want the long hours or workload anymore.
And for a time, I rested in that place. But no matter how I tried to make it permanent, the Holy Spirit kept prodding me – It's time to get your edge back!
Quite honestly, I believe there are plenty of people in that same place, and the Holy Spirit would say to you too, whether a "prodigal" or a "son of the prophets" – It's time to get your edge back!
It's time to push, press, and prioritize the plan of God and see the power of God manifest in your life. It's time to take your marriage, career, and your God-given dreams to the next level. But above it all, it is time to supercharge your spiritual life!
Losing the Edge
Elisha was prophet of great power, who had younger men he was training up in a type of ancient "bible school." Once when they were out together constructing a new "school house," one of these younger students dropped a borrowed ax head into the river, losing it.
Now, not only is this a great story demonstrating the power of God to do the impossible in our lives, it also teaches us through metaphor that God has equipped us to recover our "edge" – our passion or spiritual mojo when we've lost it – and get going again with a three step focus: preparation, determination and invigoration.
1. Preparation
What you did before you lost it matters! It matters not only because it allows you to review what you may need to do again, but also because God has a fantastic memory! Not for the sins we've committed, but for the seeds we have sown for His sake. God will not waste or forget the good works we have done in His name.
"For God is not unjust to forget your work and labor of love which you have shown toward His name, in that you have ministered to the saints, and do minister" (Hebrews 6:10).
Our lives today are the sum total of seeds we've sown in the past. You might also say what we've sown in the past shows up in two places: our present and again in our future.
"While the earth remains, seedtime and harvest, cold and heat, winter and summer, and day and night shall not cease" (Genesis 8:22).
Seedtime and harvest are inexorably inked together; you cannot have one without the other.
"Cast your bread upon the waters, For you will find it after many days" (Ecclesiastes 11:1).
Our seeds rarely produce immediately, but they always produce a harvest. What we have done for God prior to losing our edge plays a significant part in getting our edge back.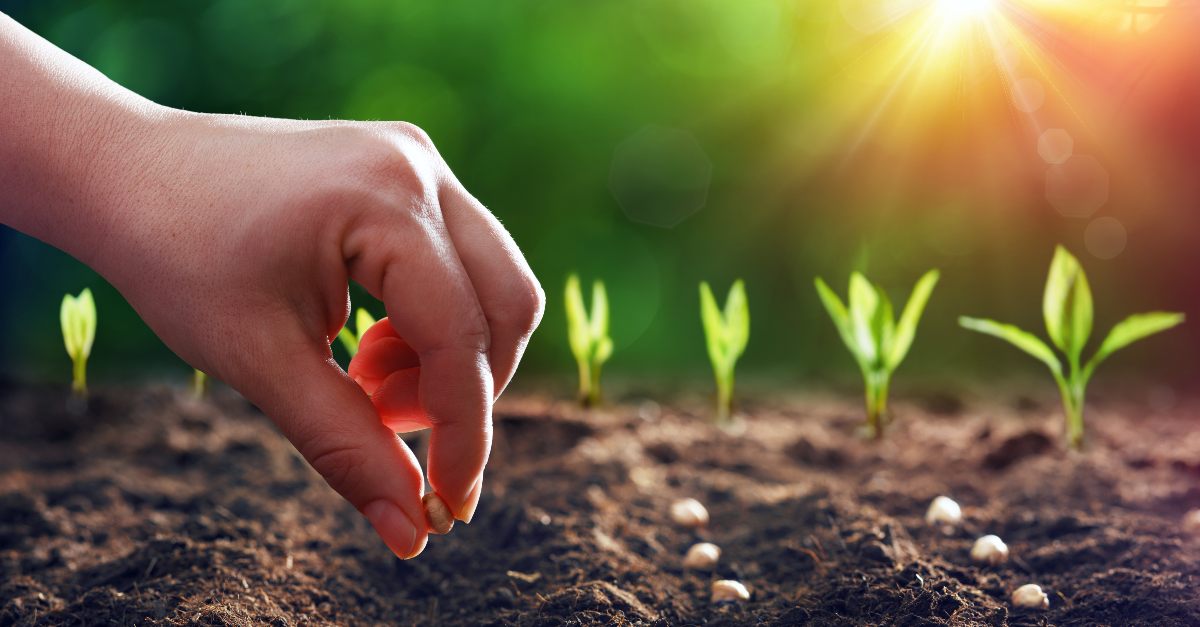 Photo credit: ©Getty Images/RomoloTavani
Seeds Sown by Elisha's Student
Notice in the axe head account that the student had sown some significant seed prior to losing his edge.
"And the sons of the prophets said to Elisha, 'See now, the place where we dwell with you is too small for us. Please, let us go to the Jordan, and let every man take a beam from there, and let us make there a place where we may dwell" (2 Kings 6:1-2).
The place where they were learning about the things of God (the house of God), was getting too small, and these students invested their time and energy into making it bigger and better.
They cared about the house of God. They wanted to make sure that it was being cared for in the right way. And this is a seed that God, the Lord of the house, does not forget.
"...he sent elders of the Jews to Him, pleading with Him to come and heal his servant. And when they came to Jesus, they begged Him earnestly, saying that the one for whom He should do this was deserving, 'for he loves our nation, and has built us a synagogue.' Then Jesus went with them" (Luke 7:5-6).
Notice the centurion had sown the seed of high regard for the house of God at sometime in the past, and it showed up in his future when he needed the harvest of a miracle for his dying servant.
The young prophet was also a solutions-oriented person. He saw a problem and set out to fix it. He was so committed to being part of the solution that he overcame all his excuses. They need a new house? Go build one. He didn't own an axe? Go borrow one! He set himself up to get his edge back by planting the seed of resiliency in his spiritual ground.
And here is a big one: honor. Honor always releases a life changing harvest. Dishonor will cut you off from what God has for you, but honor will walk you right into the blessings of God.
"Children, obey your parents in the Lord, for this is right. Honor your father and mother, which is the first commandment with promise: that it may be well with you and you may live long on the earth" (Ephesians 6:1-3).
"Honor the LORD with your possessions, and with the first fruits of all your increase; So your barns will be filled with plenty, And your vats will overflow with new wine" (Proverbs 3:9-10).
And again, look at Elisha's student:
"Please, let us go to the Jordan, and let every man take a beam from there, and let us make there a place where we may dwell. So he answered, Go. Then one said, please consent to go with your servants. And he answered, I will go" (2 Kings 6:2-3).
The students were saying, in effect, This is what we'd like to do, but is it okay with you? We would love for you to be there to show us, guide us, instruct us and mentor us. This was a seed of honor.
Honor is a seed of preparation. It positions the power of God to show up at the precise time you need a miracle. Had the student not honored Elisha, Elisha wouldn't have been there to help him get back the borrowed axe head out of the river.
2. Determination
All Bible greats had at least one thing in common: determination. It's a decision that says, I'm all in, no matter what!
Jacob had it as he wrestled with God and said, I'm not leaving until you bless me!
Esther had it as she went into the king unannounced and said, I'll go and if I die, I die!
David had it when he said, Your servant killed both the lion and the bear, and this uncircumcised Philistine shall be as one of them, seeing he has defied the armies of the living God!
Moses had it when he stood before Pharaoh and said, Let God's people go!
Mary had it when she said, Let it be to me according to Your word.
Daniel had it when he bowed his knee in prayer despite the danger of the lions' den.
Shadrach, Meshach and Abednego had it when they said, We will not bow, and we know the God we serve is able to save us from the burning fiery furnace!
And I believe this young prophet had it too.
"But as one was cutting down a tree, the iron ax head fell into the water; and he cried out and said, 'Alas master! For it was borrowed'" (2 Kings 6:5).
While some may think this is a cry of exasperation, I see it as a cry of determination. When he realized he had lost the axe head, he determined to do the one thing that matters most when it comes to getting your edge back, and that is, he "called out to the master."
He didn't quit on the master, he moved closer.
Notice the man doesn't get out a fishing rod, put on scuba gear, rent a boat or run to his fellow students. Rather, he cries out to the only one who has the power to give him what he'd lost.
"So the man of God said, 'Where did it fall?' And he showed him the place. So he cut off a stick, and threw it in there; and he made the iron float" (2 Kings 6:6).
You get your edge back when you determine to know nothing except Jesus Christ and Him crucified, when God becomes your passion, rather than your past-time and when you determine to make Him the one you turn to first. You can't fix you – but God can!
Notice also that Elisha didn't ask the student for the original stick or handle that was connected to the axe head. Instead, Elisha cut off a new stick and the new stick got connected to the ax head that swam to the surface.
So the young prophet got back an axe that had an edge that was now anointed, and a handle that was brand new. When you determine to stay close to the Master, He doesn't just give you back the edge you used to have. He gives you a brand new, better than ever edge!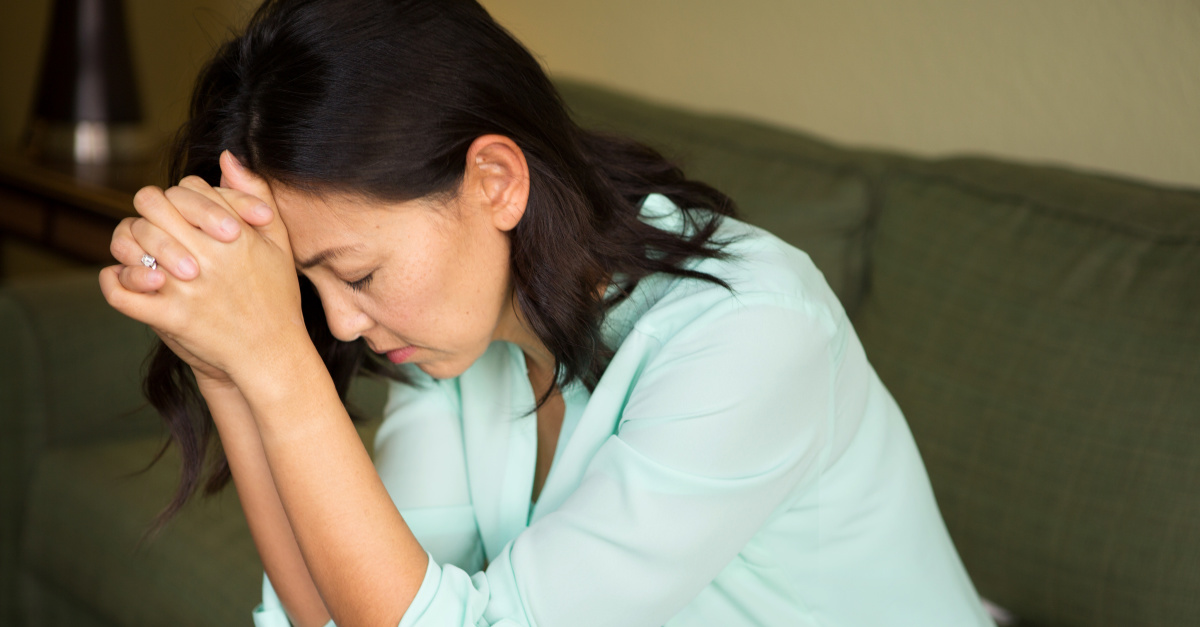 Photo credit: ©Getty Images/Digital Skillet
3. Invigoration
"Therefore he said, 'Pick it up for yourself.' So he reached out his hand and took it" (2 Kings 6:7).
And then the story abruptly ends, as if to say, I've done for you what you couldn't do for yourself.
- I restored you and set you free
- I healed and delivered you
- I put your family back together and gave you a second chance
- I provided for you, gave you a job, a promotion
- I returned to you your peace, joy and passion
I've done for you what you couldn't do for yourself, but now it's time to "pick it up."
Translation: it's time for you to get back at it. It's time for you to put your hand to the plow again and not look back. It's time to take this brand new and better edge and use it to start blessing others. It's time to use it to bring others to me. Pick it up.
I imagine the young prophet picking up his brand new, better than before ax, going over to where the other students were working with old axes, and saying, Step aside and let me help you with that. Oh, don't thank me, thank the master. He can give you an axe just like this one.
He does the heavy lifting, but you've got to pick it up. That's how you get your edge back!
Photo credit: ©Getty Images/Fizkes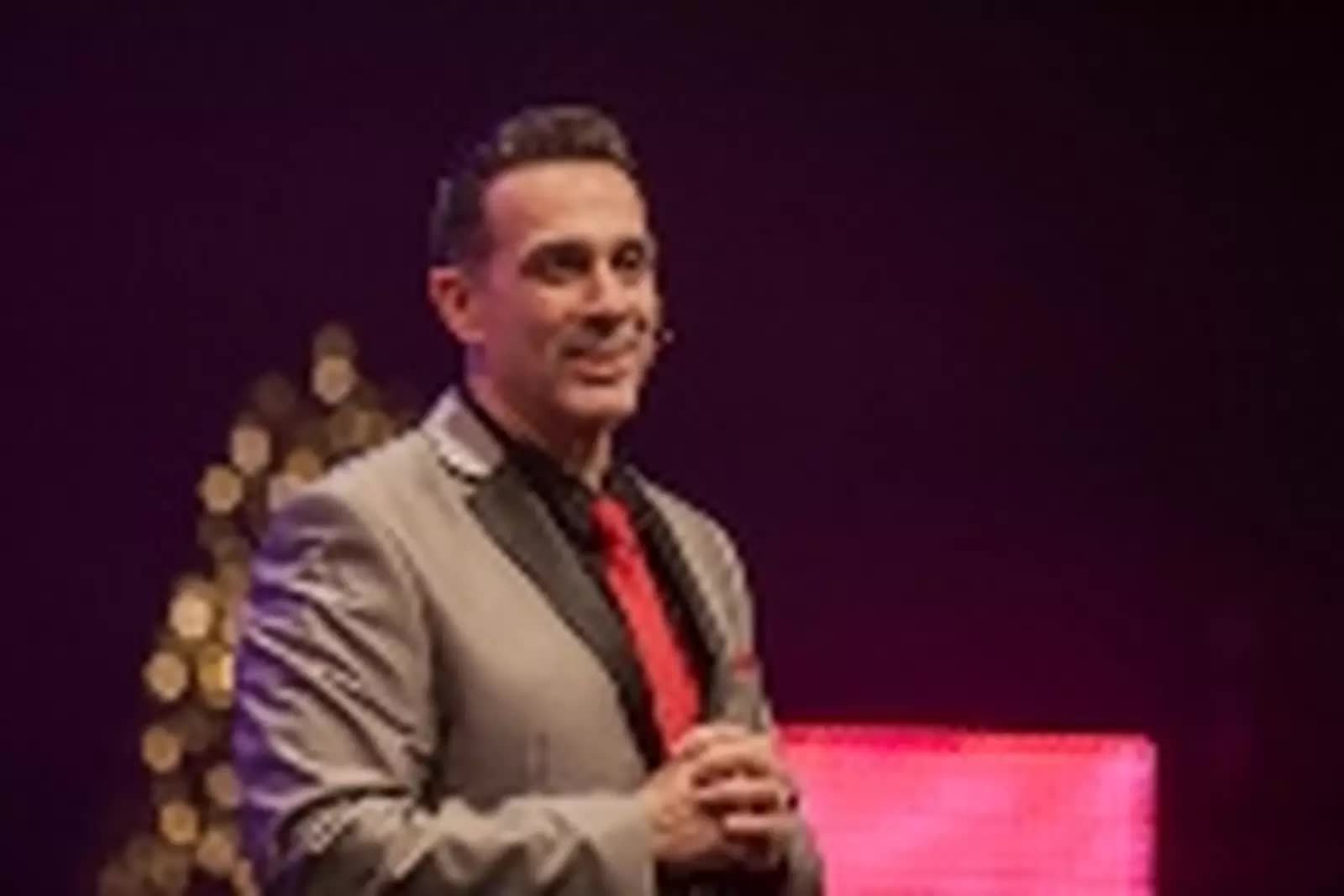 Frank Santora is Lead Pastor of Faith Church, a multi-site church with locations in Connecticut and New York. Pastor Frank hosts a weekly television show, "Destined to Win," which airs weekly on the Hillsong Channel and TBN. He has authored thirteen books, including the most recent, Modern Day Psalms and Good Good Father. To learn more about Pastor Frank and this ministry, please visit www.franksantora.cc. Photo by Michele Roman.