Years ago, there was an article in a prominent fashion magazine that stated supermodels were the most envied women in the world. It said today's pretty women, supermodels, represent a new breed: mannequins with sex appeal. What makes them successful, famous and worth $25,000 a day?
The author argued that these women define how a woman is supposed to look. Any aspiring model must meet extremely specific criteria and be fitter than those of previous generations. Why? Because who they are is how they look. Translation: if you have the "perfect" body image, then you can do significant things. If you don't, well then, you just can't.
Granted, the body shaming message seems outrageous now in our current social climate. But whether we realize it or not, the basic message is still all around us: if you don't wear name brands like this, you can't. If you don't speak with proper English, you can't. If you don't have have this much education, you can't. If you don't have an awesome family background, you can't. Believe this, do that, go here, leave there.
But one of the most empowering truths of the Bible is that regardless of the limitations which circumstances (or even other people) place on you – you can do all things through Christ!
"I can do all things through Christ which strengthens me" (Philippians 4:13).
Defeating the Giant of "You Can't"
King David was a war hero, a fierce competitor, a statesman, a world class musician, a prophet and poet who wrote most of the Book of Psalms. David's impact and legacy has been so powerful that from ancient times till today, people refer to Jesus as the "Son of David."
But young David didn't start off with that kind of resume. In fact, David's whole life was surrounded by the message of you can't.
He was born in an obscure village called Bethlehem, to a hard life of subsistence farming: growing and raising the family's food and making everything needed for survival, from candles to soap, fabric to furniture. He was the eighth born son and possibly illegitimate (Psalm 51:5). His father overlooked him, and his elder brothers belittled him; he was assigned the menial tasks. His leader, King Saul, pointed out his deficiencies; his opponent, the giant Goliath, laughed and mocked him as an opponent. His whole world constantly shouted at him you can't!
But when God calls you to walk out His plan for your life, it doesn't matter what others think about your chances for success, or where you must begin the journey toward your destiny. When we look at David's inspiring life story recorded in Scripture – a shepherd boy who became king – we learn that God can take even the most unlikely candidates and propel them into a supernatural destiny!
Photo credit: CrossCards.com
You Have God's Potential Residing Inside of You
King potential is nice. Warrior potential sounds tough. Champion potential makes you want to stick your chest out. Opponent potential sounds worthy.
But you and I have potential that is so much greater than any of those things – we have God's potential! Listen to what God says in His word:
"...in all these things we are more than conquerors through Him who loved us" (Romans 8:37).
"The Spirit Himself bears witness with our spirit that we are children of God, and if children, then heirs—heirs of God and joint heirs with Christ" (Romans 8:16-18).
"For we are God's masterpiece. He has created us anew in Christ Jesus, so we can do the good things He planned for us long ago" (Ephesians 2:10).
"But you are God's chosen and special people. You are a group of royal priests and a holy nation. God has brought you out of darkness into his marvelous light" (1 Peter 2:9).
"To Him who loves us and has freed us from our sins by His blood, and has made us to be a kingdom and priests to serve His God and Father—to Him be glory and power for ever and ever! Amen" (Revelation 1:5-6).
"Now then we are ambassadors for Christ" (2 Corinthians 5:20).
And again,
"I can do all things through Christ which strengthens me" (Philippians 4:13).
The term "Christ" in Scripture is not Jesus' surname, but it refers to the Anointed One (Jesus), as well as referencing His anointing (the power of God). In other words, when the Holy Spirit resides in you, you have the same power available to you that Jesus had when He ministered on the earth. So whenever you are tempted to doubt yourself because of a barrage of you can't messages, remember this truth about the Source of your true potential – you have the Holy Spirit living inside you!
"Then God said, 'Let us make man in our image, in our likeness' … So God created man in his own image, in the image of God he created him; male and female he created them" (Genesis 1:26-27).
Just as a tree can never become more than a tree, and a fish cannot become more than a fish, our potential is determined by God, who is our source and infinite supply.
Others may not have thought David had king potential, warrior potential, champion potential, or opponent potential, but David discovered that he had God's potential inside of Him – and so do you!
God Believes in You, even if No One Else Does!
Nobody believed in young David: not his father or brothers, not his king nor his enemy. And we know belief is important, essential and powerful.
" ...all things are possible to him that believes" (Mark 9:23).
We all know the power that believing in God has on our lives:
"'Have faith in God,' Jesus answered. 'Truly I tell you, if anyone says to this mountain, 'Go, throw yourself into the sea,' and does not doubt in their heart but believes that what they say will happen, it will be done for them. Therefore I tell you, whatever you ask for in prayer, believe that you have received it, and it will be yours'" (Mark 11:22-24).
"Most assuredly, I say to you, he who believes in Me has everlasting life" (John 6:47).
"For God so loved the world that He gave His only begotten Son, that whoever believes in Him should not perish but have everlasting life" (John 3:16).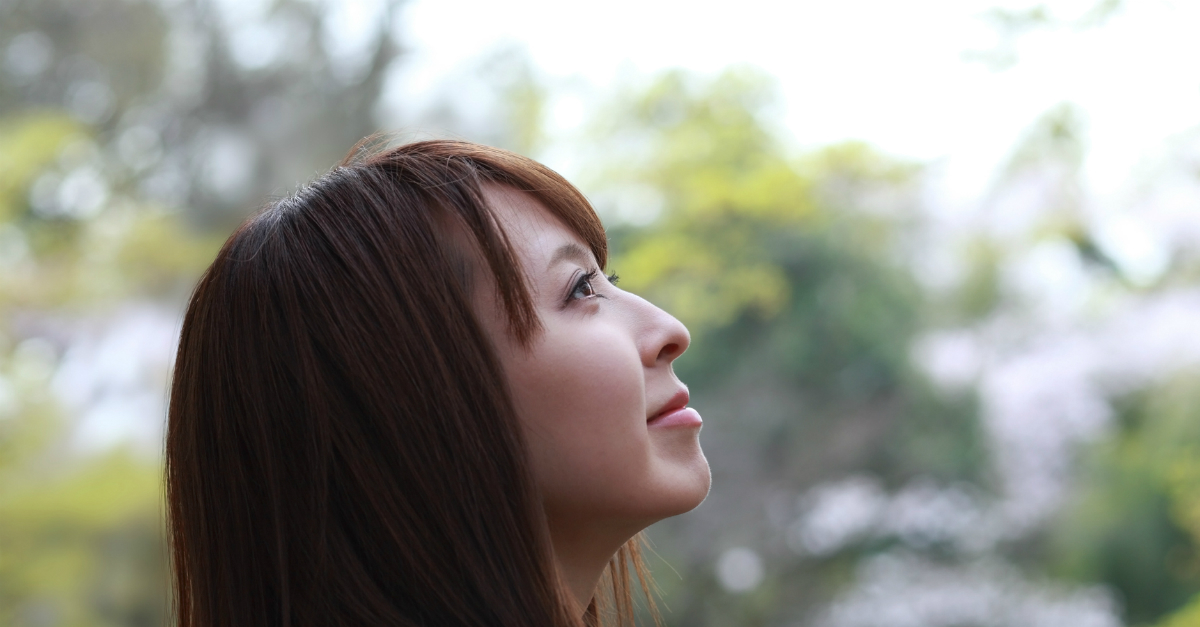 Photo credit: ©Getty Images/Takako Watanabe
We all know the power that believing in ourselves has on our lives, as well. Have you ever heard the story of the four-minute mile? For years people believed that it was humanly impossible to run a mile in less than four minutes. Medical doctors agreed the human heart could not withstand the exertion, and would literally burst. That is until 1954, when a medical student named Roger Bannister proved everyone wrong. Within one year, 37 other runners broke that belief barrier. The year after that, 300 additional runners did the same.
One very successful woman, a well-known entertainer, didn't have much going on for her when she was 38. She would never have won a beauty contest and was living on welfare at the time. However, after reading a book called the "Magic of Believing," and beginning to believe in herself, Phyllis Diller's life took a dramatic turn for the better. She believed in her ability to make people laugh, and became an internationally recognized comedienne. She didn't allow what she didn't have (beauty or wealth), to stop her from using what she did have.
"But the men who had gone up with him said, 'We are not able to go up against the people, for they are stronger than we.' And they gave the children of Israel a bad report of the land which they had spied out, saying, 'The land through which we have gone as spies is a land that devours its inhabitants, and all the people whom we saw in it are men of great stature. There we saw the giants (the descendants of Anak came from the giants); and we were like grasshoppers in our own sight, and so we were in their sight'" (Numbers 13:31-33).
Notice that God called their bad report and lack of belief evil.
David himself once said:
"I praise you because I am fearfully and wonderfully made; your works are wonderful, I know that full well" (Psalm 139:14).
Our Creator has made us full of potential and anointed us with the power of the Holy Spirit residing within us; and He wants us to believe it! If God be for us, who can be against us?
You Are Perfect for God's Purpose
Remember how King Saul reacted when young David said to Him, I'll go out and fight this Philistine? First, he said, you can't (you don't have champion potential). But then after agreeing to let him go because no one else would,
"... Saul clothed David with his armor, and he put a bronze helmet on his head; he also clothed him with a coat of mail. David fastened his sword to his armor and tried to walk, for he had not tested them" (1 Samuel 17:38-39).
But David understood that God wasn't looking for a substitute warrior for King Saul; rather, David was already perfect for the purpose that God had for him. And so:
"...David said to Saul, 'I cannot walk with these, for I have not tested them.' So David took them off. Then he took his staff in his hand; and he chose for himself five smooth stones from the brook, and put them in a shepherd's bag, in a pouch which he had, and his sling was in his hand. And he drew near to the Philistine" (1 Samuel 17:39-40).
With that sling and one of those stones, David defeated Goliath. That is, he used the gifts God had given him, the methods God taught him, the talents he had developed and the anointing resting upon him, to defeat the giant and walk into his destiny.
He realized that he was perfect for God purpose just the way he was – and so are you!
You can, because God built you with His purpose for your life already in mind. You've already got pre-packaged within you the things you need to live out God's purpose for your life – that which motivated God to create you and put you here in the first place. And when you believe that, no limiting circumstance or unbelieving naysayer will be able to keep you from walking into your destiny. And once you rise above your limitations, you can help others do the same!
Related articles
The Hidden Truth of Philippians 4:13: "I Can Do All Things through Christ Who Strengthens Me"
3 Heroes God Made Strong in Their Weakness
8 Ways to Know God's Will for Your Life
Photo credit: ©Getty Images/pixdeluxe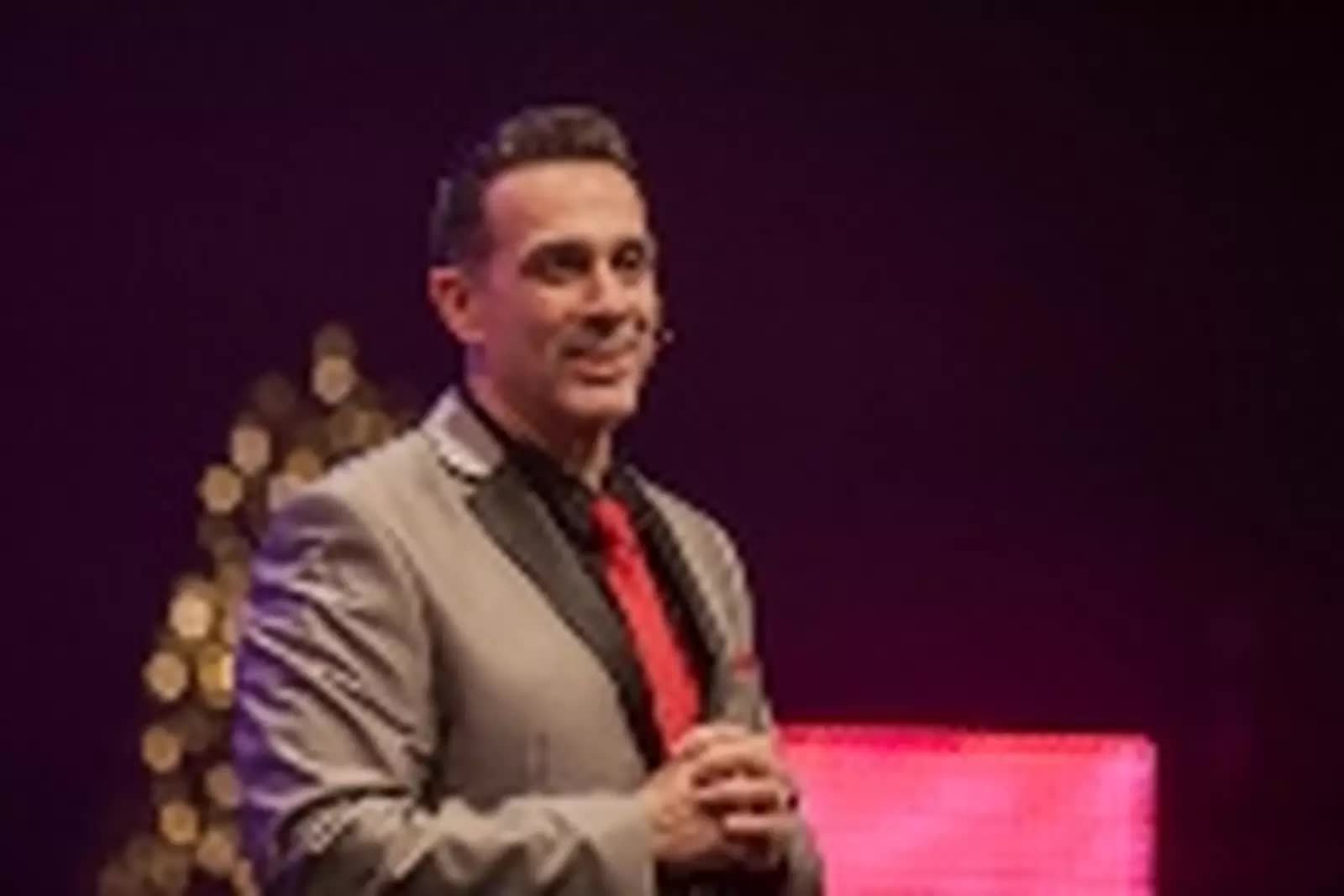 Frank Santora is Lead Pastor of Faith Church, a multi-site church with locations in Connecticut and New York. Pastor Frank hosts a weekly television show, "Destined to Win," which airs weekly on the Hillsong Channel and TBN. He has authored thirteen books, including the most recent, Modern Day Psalms and Good Good Father. To learn more about Pastor Frank and this ministry, please visit www.franksantora.cc. Photo by Michele Roman.