20 Verses to Tell You How Beloved You Are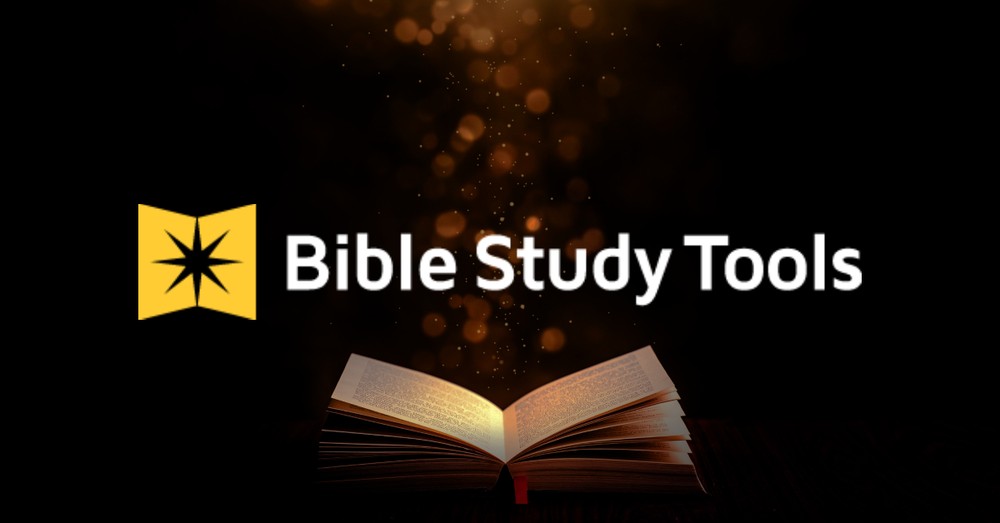 I came to Christ in my early twenties, broken and confused, not knowing who I was in Christ. Although I had head knowledge that God loved me, I didn't understand His love's depth and width.
I remember the day I finally sensed God's love for me. I was sitting in my bedroom praying, when His love washed over me. Since that day, I've stood on and basked in God's love.
The Bible is full of scriptures that teach us about God's love. We indeed are His beloved, and He enjoys pouring His love on us.
Photo Credit: © Unsplash/Ales Me
1. You are the apple of God's eye.
"Keep me as the apple of the eye; hide me in the shadow of Your wings." – Psalm 17:8
Did you know you are the apple of God's eye? In Christ, you needn't feel insignificant or unseen. This scripture is life-changing as it can help us understand and accept that God loves and cherishes us.
2. You are fearfully and wonderfully made.
"I will give thanks to you, for I am fearfully and wonderfully made; wonderful are Your works, and my soul knows it very well." – Psalm 139:14
God doesn't create junk. Every person He created has purpose, value, worth. You weren't some random afterthought that God threw together. On the contrary, He took His time with you. From your hair texture to your height, skin color, and everything in between, you were fearfully and wonderfully made.
3. You were in God's plan before you were born.
"Before I formed you in the womb I knew you and before you were born I consecrated you; I have appointed you a prophet to the nations." – Jeremiah 1:5
Don't ever believe the enemy's lie that you're a nobody. Indeed, you are somebody in God. God had a plan and purpose for your life before you were in your mother's womb. He called you and anointed you for good works.
4. God has plans for your good.
"For I know the plans that I have for you, declares the Lord, plans for welfare and not for calamity to give you a future and a hope." – Jeremiah 29:1
God has a plan for your life. That plan doesn't include calamity, but peace, future, and a hope. God wants the very best for you, and He knows the very best is salvation through His Son, Jesus Christ. Those who accept Jesus as their Savior are guaranteed a future and a hope.
Photo Credit: © Unsplash/Matthew Hamilton
5. God wants to spend forever with you.
"For God so loved the world, that He gave His only begotten Son, that whoever believes in Him shall not perish, but have eternal life." – John 3:16
Did you know God wants to spend eternity with you? Eternity. That's a long time! We only need to believe in His Son. Doing so ensures we spend eternity with the Father.
6. You are loved with a costly love.
"Greater love has no one than this, that one lay down His life for His friends." – John 15:13
Imagine someone loving you so much He laid His life down for you. That's true love.
7. You can never be separated from the greatest love.
"Who shall separate us from the love of Christ? Shall tribulation, or distress, or persecution, or famine, or nakedness, or peril, or sword...Nor height, nor depth, nor any other creature, shall be able to separate us from the love of God, which is in Christ Jesus our Lord." – (Romans 8:35, 39)
You don't have to work to gain God's love. He loves you because that's who He is. God is love.
8. God's love for you is unfailing.
"...love never fails…" – 1 Corinthians 13:8
Men and women fall out of love with one another all the time. Carnal love isn't fail-proof. However, God's love for us never fails.
Photo Credit: © Unsplash/Kiana Bosman
9. You will always be led by Christ's love.
"But thanks be to God, who always leads us in triumph in Christ, and manifests through us the sweet aroma of the knowledge of Him in every place." – 2 Corinthians 2:14
God promises always to lead those He loves to victory in Christ.
10. God trusts you to treasure His Spirit.
"But we have this treasure in earthen vessels, that the surpassing greatness of the power will be of God and not from ourselves." – 2 Corinthians 4:7
Although our vessels are fragile, God entrusted us with a treasure. He did so because He loves us. Yes, the Creator of the universe entrusts us with His valuables. That's amazing.
11. You are loved by a reconciling love.
"Therefore, we are ambassadors for Christ, as though God were making an appeal through us; we beg you on behalf of Christ, be reconciled to God." – 2 Corinthians 5:20
Ambassadors have an important job. We have an essential task, too; we are ambassadors for Christ. He entrusts us with the work of reconciliation because He loves us.
12. You are adopted into God's family.
"He predestined us to adoption as sons through Jesus Christ to Himself, according to the kind intention of His will." –Ephesians 1:5
Did you know you are adopted? We all are! And since we are adopted into God's family, we are His children. We have a Father who loves us unconditionally, provides for us, and protects us.
Photo Credit: © Getty Images/IPG Gutenberg UK Ltd
13. You are sanctified through Jesus' love.
"Husbands, love your wives, just as Christ also loved the church and gave Himself up for her, so that He might sanctify her, having cleansed her by the washing of water with the word." – Ephesians 5:25-26
These scriptures use the love of a husband for his wife to show us how much Christ loves us. He gave Himself for us to sanctify us and cleanse us.
14. You have a family through Christ.
"And stretching out His hand toward His disciples, He said, 'Behold My mother and My brothers! For whoever does the will of My Father who is in heaven, he is My brother and sister and mother." – Matthew 12:49-50
I know Jesus loved His siblings, but He loves us too. He said those who do God's will are His siblings. Although we have natural siblings, through Jesus, we have spiritual siblings as well. He makes us all one family.
15. Christ believes you are worth dying for.
"We know love by this, that He laid down His life for us; and we ought to lay down our lives for the brethren." – 1 John 3:16
Jesus loves us so much, He laid down His life for us.
16. You were loved from the beginning.
"In this is love, not that we loved God, but that He loved us and sent His Son to be the propitiation for our sins." – 1 John 4:10
God loved us from the very beginning, which is why He sent Jesus to atone for our sins. In other words, God's love covers our sins.
Photo Credit: © Getty Images/Prostock Studio
17. God runs toward you with love.
"We love, because He first loved us." – 1 John 4:19
God didn't wait until we loved Him before returning His love to us. He set the example of Matthew 5:44, 46.
18. You are being refined.
"Forasmuch as ye know that ye were not redeemed with corruptible things, as silver and gold, from your vain conversations received by tradition from your fathers; but with the precious blood of Christ, as of a lamb without blemish and without spot." – 1 Peter 1:18-19
God redeemed you from the hand of the enemy by Christ's precious blood. You've been washed clean with that blood.
19. You are chosen.
"But you are a chosen race, a royal priesthood, a holy nation, a people for God's own possession, so that you may proclaim the excellencies of Him who has called you out of darkness into His marvelous light." – 1 Peter 2:9
The Bible declares you are chosen. You aren't common or ordinary. You are royalty and holy. You are included with those God calls His "possession."
20. God watches over you.
"For the eyes of the Lord are toward the righteous, and His ears attend to their prayer, but the face of the Lord is against those who do evil." – 1 Peter 3:12
God is watching over your every move. He proactively listens to you to help you. Why? Because you are special to Him, and He loves you.
One of my sisters-in-Christ says the Bible is 66 love letters from God to us. And she is correct. Narrowing down those 66 love letters to 20 scriptures is difficult. These scriptures aren't the only verses that teach us how beloved we are. They are simply a starting point.
I encourage you to let Abraham, Sarah, Joseph, David, Hagar, Esther, Ruth, Mary (Jesus mother), Lazarus, Mary, Martha, Noah, and all the other witnesses tell you how beloved you are. You'll spend a lifetime reading and gleaning from their stories.
Photo Credit: © Getty Images/jacoblund
Aretha Grant serves her local church as a bible teacher and elder. She loves writing and is the author of Overcomer: 25 Keys to Walking Victoriously. Aretha resides in Hagerstown, MD with her husband and two youngest children. You can read Aretha's blog at www.arethagrant.com.