Raising children has never been simple. But raising children who understand and embrace the love of Christ, especially in a sinful and ever-changing world, is a monumental task. So just what do our children learn about faith, the gospel, and Christ by watching us? As sinful humans, there's no way we can be perfect parents. But understanding what our children see, along with prayer and Biblical guidance, can help us to "raise up a child in the way he should go" (Proverbs 22:6).
Here are five important things our kids learn about faith from watching us.
1. How to View the World
"By faith we understand that the worlds were framed by the word of God, so that the things which are seen were not made of things which are visible" (Hebrews 11:3).
How we look at the world around us is shaped by our faith. Our children will often take on what they are taught at a young age and their worldview will be shaped early because of how we guide and teach them.
While we desire to share a biblical worldview with the next generation, the task is big. There are groups everywhere trying to cut down truth and undermine God's word and way of looking at the world. Parents now more than ever have their work cut out for them to teach and train their children in the ways of the Lord. The foundation of how one looks at the world shapes the way they look at everything.
2. How to View Themselves
"In Him we have redemption through His blood, the forgiveness of sins, according to the riches of His grace" (Ephesians 1:7).
Self-esteem issues are constantly on the rise. When I was growing up you had to measure up or you would be cut from the team. Not everyone got a trophy and awards were reserved for special occasions. We knew if we wanted to be recognized, we needed to work hard, be an example for others, and follow the guidelines.
Now, we have a generation that is telling our children everyone is a winner. Everyone gets an award. Everyone is the best. While I can see why some might like this kind of all-inclusive praise and prosperity that boosts self-esteem, it is opposite of the gospel. Not everyone is a follower of Jesus. Not everyone goes to heaven. Only those who choose to follow Jesus and receive His gift of salvation will walk through the gates of heaven hearing, "Well done."
While we want to praise and lift up our children, we also need to be honest with them. You are only a child of God if you have received forgiveness for your sin through the blood of Jesus. Then, and only then can you have a right view of self – forgiven and whole – a winner and resident of heaven.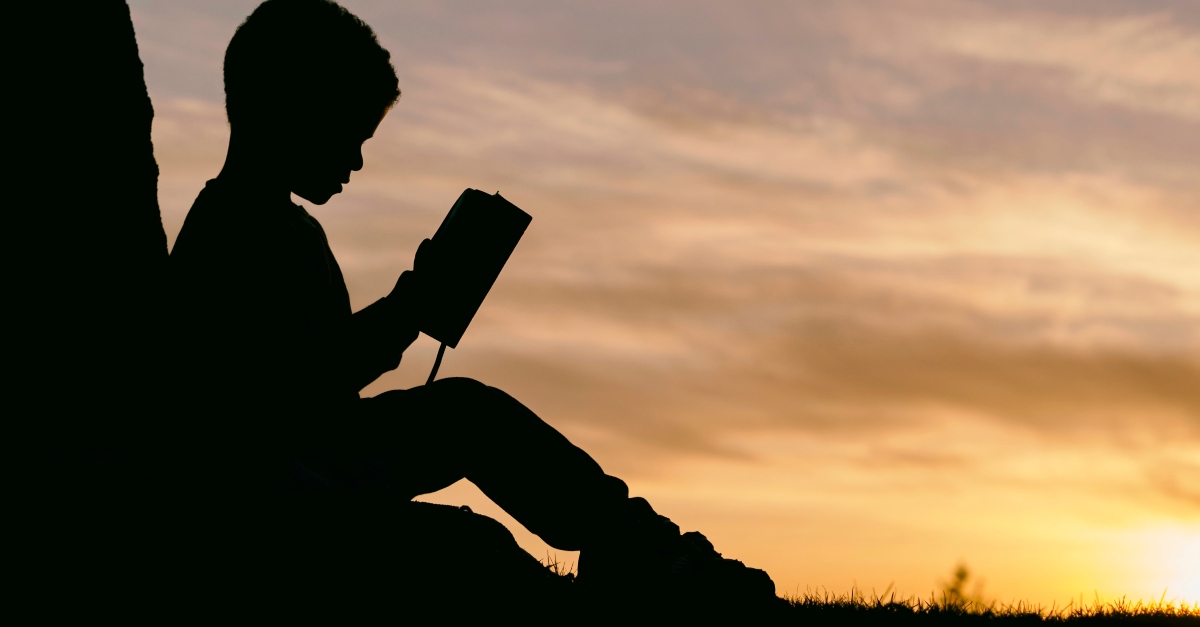 Photo credit: Unsplash/Aaron Burden
3. How to View Others
"And the second is like it: 'You shall love your neighbor as yourself" (Matthew 22:39).
Looking at others is something babies begin early on. They gaze with wonder into mom and dad's eyes. They find out who their family is and who they can trust. As they grow they begin to see others and develop thoughts and understanding for how to view other people in the world around them.
The Bible is clear to view others through the lens of love, but so often we get it wrong. Generation after generation has struggled to embody this unbiased view of others with love. While we don't want to excuse sin or be tolerant of all things good and evil, we can still love.
It's a tall task to pass on a proper view of others to the next generation. It requires living by example, showing love to the rich and poor. It means we put others first and teach our children to give others a chance to win, succeed, go first, or take our place in line. It's not an easy lesson in a selfish world. But with a biblical worldview, it can be accomplished.
4. How to View the Church
"From whom the whole body, joined and knit together by what every joint supplies, according to the effective working by which every part does its share, causes growth of the body for the edifying of itself in love" (Ephesians 4:16).
Have you heard the statistics are rising of youth who leave the church after graduation? It's astounding to me that so many church-going children don't hold onto the faith of their fathers. But then, I hear the stories of abuse, scandals, and mistreatment and I kind of begin to understand.
How can we do a better job of passing our faith down without the anger, bitterness, and resentment that will turn our children away? I think the answer lies in providing a clear education of what the church is supposed to be and how we can contribute our part to the church. Church was never designed as a consumer institution. Its purpose is not for believers to attend, be fed, and receive. The church is a group of believers who work together for the glory of God. When one member doesn't do their part, the whole suffers.
When we teach our children the reality of the effects of sin in the body of the church, they will be more equipped to do their part to work hard toward edifying the church through good works rather than contribute to the pain through sin. There will always be sin, scandals, and abuse, but our children do not have to be part of it. We can be part of the solution as we live by example, passing down a proper practice of what it means to be a member of the church and edify the body of Christ.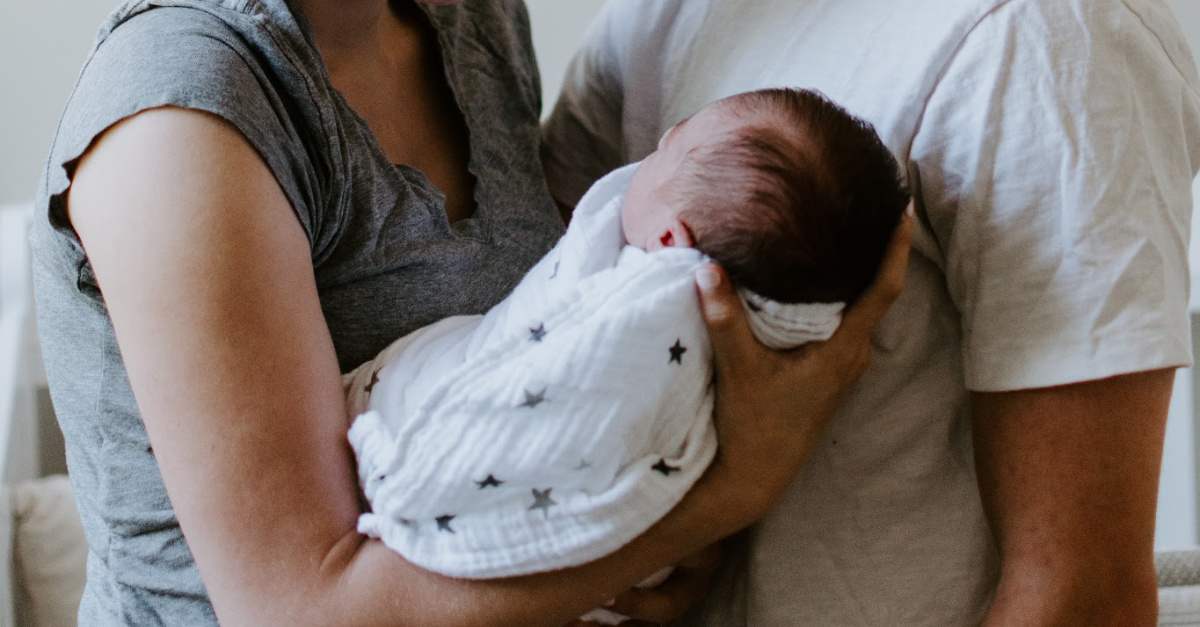 Photo credit: Unsplash/Kelly Sikkema
5. The Lens Through Which They Raise the Next Generation
"Tell your children about it, Let your children tell their children, And their children another generation" (Joel 1:3).
Maybe you are raising your children the same way you were raised. Or perhaps you are raising them opposite to your upbringing. Either way, the way you raise your children will affect how your children raise your grandchildren. They will either cling to and love the way you raised them, clinging to faith and paying it forward. Or they will resent the harsh rules without relationship, the hardcore lies of saying one thing and doing another, and the many other detrimental possibilities.
Either way, the way a child is brought up directly affects the way they impact the next generation. I take this as a great challenge to raise them up right, to offer truth, to give grace, to teach relationship with Jesus over rigid rule following. While I want my children to follow the rules, I more so want their hearts to know God. Then they will follow out of a relationship with God of their own volition, not because I forced them. Their relationship with God is the thing that will last and impact the next generation for good.
Related articles
4 Heartfelt Prayers for my Children's Protection
What Does the Bible Say about How to 'Train Up a Child'?
7 Motivational Scriptures for Parents

Photo credit: ©Getty Images/monkeybusinessimages
---
Micah Maddox is a women's event speaker, Bible teacher, and author of Anchored In: Experience a Power-Full Life in a Problem-Filled World. She is passionate about helping women find purpose, peace, and calm in our chaotic world. Micah is on the Proverbs31 Ministries First5 Writing Team. As a pastor's wife and mother of four, she contributes her time to her family and local church serving as a women's ministry leader. Micah loves to give a voice to hurting hearts and writes and speaks to the one who needs encouragement. You can connect with her at micahmaddox.com or on YouTube. You can find her book here.