"I am the door. If anyone enters by me, he will be saved and will go in and out and find pasture." John 10:9 (ESVV
I once did a fantastic Bible study called "Finding I Am" by Lysa Terkeurst. In the study, she took us through each of the "I Am" statements of Jesus. I loved how Christ didn't just tell us a black and white statement all of the time. I really enjoyed the imagery and parallels in which He would take daily life examples and create spiritual conversation. In my opinion, one of the most impactful conversations that any man had with the Lord was Moses. When He approached the burning bush in Exodus 3:14, "God said to Moses, "I am who I am. This is what you are to say to the Israelites: 'I am has sent me to you.'" The Great I Am comes in the form of a man, Jesus Christ, who years later declares seven I am statements. "I am the door" is one of my favorite analogies of Jesus and we will explore deeper into the purpose today.
What Is the Meaning of 'I Am the Door'
?
When I think of a door, I think of a modern-day front door at a house. It is easy to apply our perspectives to Scripture rather than applying Scripture to our perspective. Even though I could take you on a creative journey about how "I am the door" could be connected with a house, the context of John 10 is actually a gate entrance door to a pasture of sheep. The original Greek word in Strong's concordance is thyra, meaning "a door." He shares, "in parable and metaphorically… the door through which the sheep go out and in, the name of him who brings salvation to those who follow his guidance."
"The Ethiopic version reads, "I am the true door of the sheep"; which is repeated for further confirmation, and for the sake of introducing what follows: into the sheepfold, the church".
When I think about a sheep without a Shepherd, I ponder no protection, dirtiness, and hunger. When we are spiritually astray from Jesus, when we have not put our faith in His sacrifice on the cross, we are those sheep. However, because of His abundant grace and love for us, whether we have wandered this world for a day or ninety years, He welcomes us into His family.
John 10:9-10 says, "I am the door. If anyone enters by me, he will be saved and will go in and out and find pasture. The thief comes only to steal and kill and destroy. I came that they may have life and have it abundantly."
Silvia Schroeder from Christianity.com shares, "A gatekeeper then served as a type of doorway to the sheep, often spending the night prone across the narrow entrance to the sheepfold. Jesus in the context of John 9-10 contrasts Himself with the Pharisees and religious rulers of the day. Bad shepherds and false leaders understood the reference pointed toward them, but their real outrage came in Jesus' claim to being the promised Shepherd-Messiah."
A door is a symbol of protection and security for those on the inside, but an image of distance and barrier for those on the outside. A person can look at the community of God within His flock, but if he never knocks on the door, then he will never enter. The beautiful part about Christ is that He is the door that lets us in. I recently saw a hilarious front door sign that said, "Welcome-ish. (Depends on who you are and how long you stay)" This absolutely cracked me up because in American culture this is often the case. However, in the culture of Christ, all are welcome. I fear that many people feel that the door of heaven is permanently closed and locked for them. I worry that loved ones believe that they are too far gone. The truth is that we were all once locked out of God's presence by our sin. (Genesis 3) Sin separated, but Jesus opened the pathway to God again. It makes me think about the veil being torn from top to bottom as a symbol of the barrier of sin holding us from the presence of God no more. We are not "welcome-ish" in the kingdom of the Lord. We are 100% welcome. Because of Jesus, only by His blood, are we able to come into the security and joy of being in the family of God.
What Are the Seven I Am Statements of Jesus?
Cindi McMenamin from Crosswalk so perfectly shares the seven I am statements of Jesus:
"1. I am the bread of life. He who comes to Me shall never hunger, and he who believes in Me shall never thirst" (John 6:35). Jesus also reiterated this statement in John 6:41, 48, and 51.
2. I am the light of the world. He who follows Me shall not walk in darkness, but have the light of life." (John8:12).
3. I am the door of the sheep. All who ever came before Me are thieves and robbers, but the sheep did not hear them. I am the door. If anyone enters by me, he will be saved and will go in and out and find pasture." (John 10:7-9).
4. I am the good shepherd. The good shepherd gives His life for the sheep…I am the good shepherd; and I know my sheep, and am known by My own." (John 10:11, 14).
5. I am the resurrection and the life. He who believes in Me, though he may die, he shall live." (John 11:25).
6. I am the way, the truth, and the life. No one comes to the Father except through Me." (John 14:6).
7. I am the true vine and My Father is the vinedresser… I am the vine, you are the branches. He who abides in Me, and I in him, bears much fruit; for without Me you can do nothing" (John 15:1-5)."
Why Is the Door Such Important Imagery in the Bible?
The door is valuable imagery because it is a clear picture of the passage and entrance. What absolutely has blown me away is that there are nine instances where this particular Greek word appears in the New Testament. One of them being Matthew 27:60, "and laid it in his new tomb which he had hewn out of the rock; and he rolled a large stone against the door of the tomb, and departed." Jesus declared Himself as the door and the door aka: thyra of the tomb was later rolled away (Matthew 28:2). Sin had no place to prevent the new life. We are welcome to come and see the evidence of the risen Savior. We are not closed out but invited in. Not only that, we are instructed just as the women at the empty tomb to share that good news with others (Matthew 28:7).
There is a door, but we are also invited to knock. Thyra is mentioned again when Jesus is describing how to pray in Luke 11:5-13, "And he said to them, "Which of you who has a friend will go to him at midnight and say to him, 'Friend, lend me three loaves, for a friend of mine has arrived on a journey, and I have nothing to set before him'; and he will answer from within, 'Do not bother me; the door is now shut, and my children are with me in bed. I cannot get up and give you anything'? I tell you, though he will not get up and give him anything because he is his friend, yet because of his impudence he will rise and give him whatever he needs. And I tell you, ask, and it will be given to you; seek, and you will find; knock, and it will be opened to you. For everyone who asks receives, and the one who seeks finds, and to the one who knocks it will be opened. What father among you, if his son asks for a fish, will instead of a fish give him a serpent; or if he asks for an egg, will give him a scorpion? If you then, who are evil, know how to give good gifts to your children, how much more will the heavenly Father give the Holy Spirit to those who ask him!"
What just about gives me chills is knowing that John writes of his vision of the end of times in Revelation 4:1 "After these things I looked, and behold, a door standing open in heaven. And the first voice which I heard was like a trumpet speaking with me, saying, 'Come up here, and I will show you things which must take place after this.'"
The thyra, the door is standing open in heaven! Jesus made a way for an entrance back into the presence of the Lord.
What Can We Learn about Jesus from His 'I Am the Door' Statement?
We can learn that Jesus is the way to Heaven and that He is the real deal based on His statement of being the door. He communicated with imagery, but with total clarity. The purpose of this message was Jesus sharing that He is the answer. He is the only one to reconcile us to God. We can have great hope knowing that God's door does not say, "welcome-ish" but that He greets us with open arms because of the open door of Jesus. Not only that, we can live in community with God today by the gift of the Holy Spirit.
Photo credit: ©GettyImages/peterschreiber.media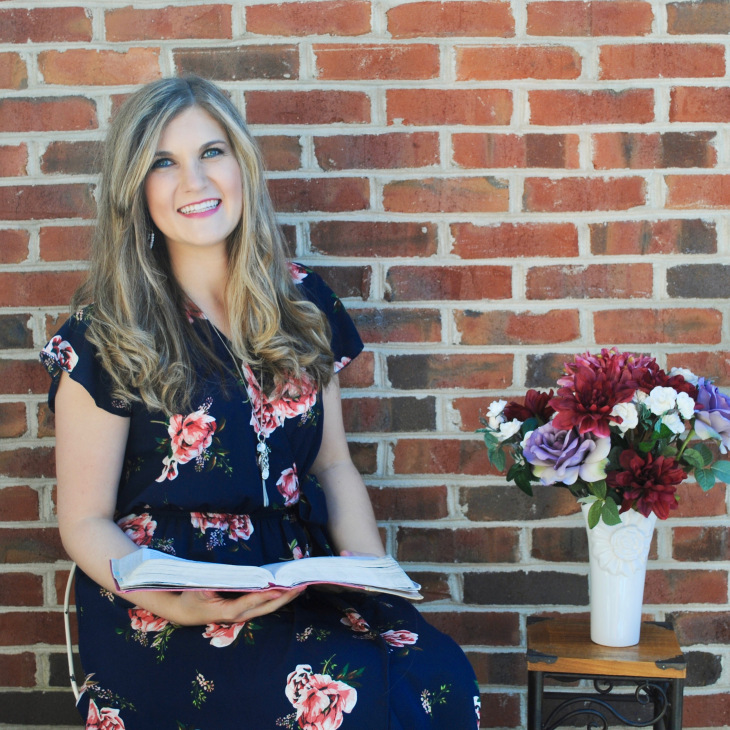 Emma Danzey's mission in life is to inspire young women to embrace the extraordinary. One of her greatest joys is to journey with the Lord in His Scriptures. Emma is a North Carolina resident and green tea enthusiast! She is married to her husband Drew and they serve international college students. She enjoys singing, dancing, trying new recipes, and watching home makeover shows. During her ministry career, Emma recorded two worship EP albums, founded and led Polished Conference Ministries, ran the Refined Magazine, and served in music education for early childhood. Currently, she is in the editing stages of her first two writing projects: a Bible study on womanhood and a non-fiction book on singleness. You can visit her blog at emmadanzey.wordpress.com
---
This article is part of our larger resource library of popular Bible verse phrases and quotes. We want to provide easy to read articles that answer your questions about the meaning, origin, and history of specific verses within Scripture's context. It is our hope that these will help you better understand the meaning and purpose of God's Word in relation to your life today.
Listen to our Daily Bible Verse Podcast Now!