Sunday School Lesson: Christ's Law of Love
Evangelical Sunday School Lesson Commentary
August 09, 2019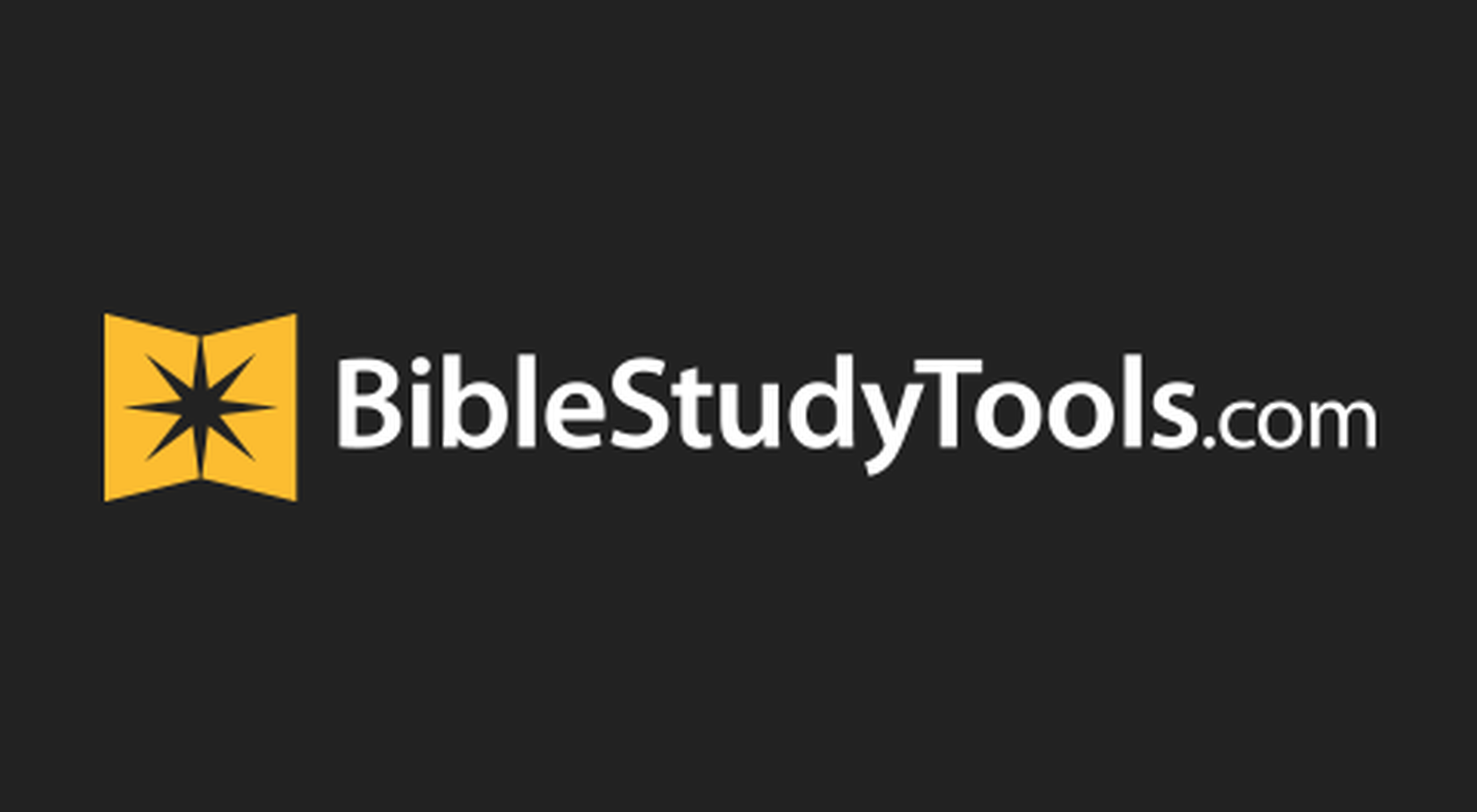 Christ's Law of Love: Sunday School Lesson Introduction
Do any of the following statements sound familiar? "I love to go on vacation." "I love this car!" "I love ethnic food." They reflect how easily one can use the word love without grasping the fullest impact. It would be much better to use other words such as like or enjoy. This would allow us to have a better perspective of what love really means.
Even when we use the word love correctly, it is much easier to say it than to bring it to fulfillment with concrete attitudes and actions. This can become an ethical problem for us believers. Christ's law of love is to be the guiding principle for our behavior. It spans our relationship with the Lord, family members, colleagues at work, friends, acquaintances, as well as the occasional stranger who enters our day.
Undoubtedly the personality and actions of some individuals make it difficult to exhibit the love God requires. Maybe there's a colleague who shirks his or her responsibilities, making your workload more difficult. Possibly it's a neighbor whose dog frequents your lawn, or maybe it's teens who not only are boisterous but disrespect your property and privacy. The list of difficult settings could be expanded to church, shopping malls, the roadway, and wherever else we encounter others.
Although demonstrating love can be difficult in some settings, let us not lose sight of its potential impact for witnessing. Love draws even when a person seems to be in opposition. Love slides around, over, and under some of the most stringent barriers. Our love for people may become the means for the love of God to become real to a needy unbeliever.
Today's lesson takes us through some familiar passages of Scripture. They provide a broad overview of the love which each believer is to avidly attempt to demonstrate on a continuing basis. This is possible through the empowerment of the Holy Spirit.
A. Love God
"And one of the scribes came, and having heard them reasoning together, and perceiving that he had answered them well, asked him, Which is the first commandment of all? And Jesus answered him, The first of all the commandments is, Hear, O Israel; The Lord our God is one Lord: And thou shalt love the Lord thy God with all thy heart, and with all thy soul, and with all thy mind, and with all thy strength: this is the first commandment. And the second is like, namely this, Thou shalt love thy neighbour as thyself. There is none other commandment greater than these" (Mark 12:28-31).
In this setting, some Jewish leaders as well as a group of Jews who supported the Roman government are attempting to trap Jesus. First, they ask whether or not they should pay taxes to the Roman government represented by Caesar (v. 14). That is followed by a situational question concerning the Resurrection (vv. 18-23).
One of the scribes, having heard Jesus' responses, decides to offer a question of his own. Recognizing the quality of Jesus' knowledge, he asks a question about a foremost matter. He wants to know which of the divine commandments is most important.
Jesus begins with a reminder concerning the position and nature of God ("The Lord our God is one Lord"), which precedes anything else. Jesus is quoting from the Shema (Deuteronomy 6:4). The importance of this statement isn't lost on these Jews, since many used this as a daily prayer and confession. With this foundation established, Jesus then states the commandment of love. God presented a covenant of love to His chosen people. How can they do anything less than offer themselves corporately and individually with a totality of their being?
Verse 30 of the text states love's dimensions — heart, soul, mind, and strength (actions). This speaks of loving God with our total being. Nothing is to be held back. Love doesn't allow for a compartmentalizing that reserves certain sections of our lives.
Having placed the priority on loving God, Jesus points out the horizontal dimension which must accompany it. Loving those around is an evidence of love for God. This second commandment is put into perspective by the care which the vast majority of us give to our personal needs, making this directive much clearer: "Love your neighbor as yourself" (v. 31 NIV). This disallows us to substitute a casual interest in someone and assume the commandment is being fulfilled.
Jesus completes His answer by indicating nothing is more important than these two commandments. This should have reminded any Pharisees listening or later hearing of the conversation that none of their extra six hundred-plus laws should ever be allowed to encroach on these two!
The questioning scribe responded to Jesus, "Well said, teacher. . . . You are right in saying that God is one and there is no other but him. To love him with all your heart, with all your understanding and with all your strength, and to love your neighbor as yourself is more important than all burnt offerings and sacrifices" (vv. 32-33 NIV).
B. Love the believers
"A new commandment I give unto you, That ye love one another; as I have loved you, that ye also love one another. By this shall all men know that ye are my disciples, if ye have love one to another" (John 13:34-35).
The setting for this new directive is often overlooked. Jesus and His disciples are partaking in what is commonly known as the "Last Supper." These words are sandwiched between Judas' leaving and the prediction of Peter's denial. The disciples knew about loving God and one's neighbor. This new commandment is a directive to love those within the brotherhood. It should be simple when considering each person loves God and experiences salvation through Jesus Christ. A mutual affection and appreciation should be the norm.
Here again we see the disciples being asked to follow the example of their Master. He loved them in selecting them for the vital role of establishing the Church. He loved them even in their times of failure and lacking in understanding. So asking them to love each other isn't too great a request.
Jesus takes this request further by indicating it is to be an identification of who they are - His disciples. Notice this isn't to be a sign known only to believers. Rather, love for each other will be a witness to the world. This should become an identification which each believer and local assembly takes seriously. How can we ever speak of Christ's love if we don't demonstrate Christian love for each other?
A caution needs to be inserted here. Love doesn't mean disregarding necessary discipline, nor does it mean compromising important issues for the sake of unity. Love means exhibiting the attitudes and actions of 1 Corinthians 13:4-7, which we will study in the last section of today's lesson.
A. Love your neighbor
"Owe no man any thing, but to love one another: for he that loveth another hath fulfilled the law. For this, Thou shalt not commit adultery, Thou shalt not kill, Thou shalt not steal, Thou shalt not bear false witness, Thou shalt not covet; and if there be any other commandment, it is briefly comprehended in this saying, namely, Thou shalt love thy neighbour as thyself. Love worketh no ill to his neighbour: therefore love is the fulfilling of the law" (Romans 13:8-10).
This section of our lesson brings some practical dimensions to loving those who are our neighbors. Words in themselves are not sufficient. There must be concrete actions. Identifying them enables us to better practice them, which is the objective of today's lesson.
Verse 8 begins with an exceptionally interesting statement. The previous verses speak of paying one's obligations to civil authorities and giving respect to whom it is due. Now Paul turns his attention to personal indebtedness. This isn't a statement forbidding borrowing or incurring a debt. The New International Version renders it, "Let no debt remain outstanding." The ethics of a believer insists we pay what is owed. A marked contrast can be seen in Psalms 37:21: "The wicked borroweth, and payeth not again." Yes, there may be difficult economic situations which hinder us from paying in a timely manner as initially agreed upon. However, this does not discharge us from maintaining contact with the one owed and paying when possible.
Having established the monetary responsibility, Paul moves to the continuing debt we have to one another - the debt of love. Because of Christ, the debt of love continues to remain. It cannot be completed like some other obligations. Our commitment to sexual morality, sanctity of life, ownership of property, truth, and right attitudes toward others are part of fulfilling the debt of love. When such actions and attitudes are evident in our lives, we are loving our neighbor as ourself. Keeping the Law benefits us individually and all those with whom we are in contact.
It is easy to think of loving our neighbor only in dramatic terms such as the Good Samaritan helping the beaten man on the road to Jericho (Luke 10), while overlooking simple actions that are equally a part of extending love to a neighbor. Verse 10 of the text provides a strong reminder. Godly love will not be evident if we are guilty of any actions that are not in the best interest of our neighbor.
Some neighbors do provide a major challenge; however, as believers we are not given the option of selectivity. Loving our neighbors may demand sacrificial thinking on our part. We may have to lay aside our preferences and expectations to make a difference in their lives.
B. Love without favoritism
"If ye fulfill the royal law according to the scripture, Thou shalt love thy neighbour as thyself, ye do well: But if ye have respect to persons, you commit sin, and are convinced of the law as transgressors. For whosoever shall keep the whole law, and yet offend in one point, he is guilty of all. For he that said, Do not commit adultery, said also, Do not kill. Now if thou commit no adultery, yet if thou kill, thou art become a transgressor of the law. So speak ye, and so do, as they that shall be judged by the law of liberty. For he shall have judgment without mercy, that hath shewed no mercy; and mercy rejoiceth against judgment" (James 2:8-13).
Now we get to the tough part of loving our neighbors. If we are selective in which neighbors we love, we have sinned. We are not given the option of choosing to love one type of neighbor while disregarding the others.
In the previous verses, James gives an example of partiality based on appearance and economic standing. Favoritism toward the well-dressed at the expense of not giving the same respect to a person with filthy, worn clothes is breaking the law of loving one's neighbor. It's in these situations when the genuineness of love is tested. Genuine love comes through without qualifications of appearance, personality, or economic level. Love comes from our relationship with God through Christ. It then flows outward to those around us, whether they are servers in a restaurant, janitors, business owners, teachers, or unemployed. No one is of lesser value because of the type of work they do or don't do.
In verses 10 and 11 James skillfully uses the commandments to demonstrate how breaking just one of God's laws places us in the category of being a lawbreaker. The same is true when failing to offer unconditional love. Yes, we do have the liberty to choose our attitudes and subsequent responses to individuals. With this liberty is the responsibility to be obedient to God's law. Failure to do so results in judgment.
The bottom line is that an ethical Christian will not allow favoritism to govern loving his or her neighbor.
A. Importance of love
"But covet earnestly the best gifts: and yet shew I unto you a more excellent way" (1 Cor. 12:31).
"Though I speak with the tongues of men and of angels, and have not charity, I am become as sounding brass, or a tinkling cymbal. And though I have the gift of prophecy, and understand all mysteries, and all knowledge; and though I have all faith, so that I could remove mountains, and have not charity, I am nothing. And though I bestow all my goods to feed the poor, and though I give my body to be burned, and have not charity, it profiteth me nothing" (1 Cor. 13:1-3).
These verses need to be placed in the greater context of this book. The Corinthian church is divided into four groups, each following a different personality (1 Corinthians 1:10-22). When schisms of this nature occur, love does not thrive. Also, note the economic divisions which were evident at their meals when celebrating the Lord's Supper (1 Corinthians 11:17-22). With this in mind, Paul provides important information about spiritual gifts (1 Corinthians 12) and directs them to desire "the best gifts" (1 Corinthians 12:31). Immediately following, he points them "a more excellent way" - the way of love.
The first three verses of chapter 13 demonstrate the position of love. It stands above the marvelous gifts of tongues, prophecy, discernment, and faith. It is valued above the most charitable deed of giving all of one's possessions to benefit the poor. It is of greater importance than self-sacrifice of one's body to fulfill the hardships of sharing the Gospel. Unless love is a vital part of each of these activities, nothing has been accomplished in the sight of God.
B. Evidence of love
"Charity suffereth long, and is kind; charity envieth not; charity vaunteth not itself, is not puffed up, Doth not behave itself unseemly, seeketh not her own, is not easily provoked, thinketh no evil; Rejoiceth not in iniquity, but rejoiceth in the truth; Beareth all things, believeth all things, hopeth all things, endureth all things" (1 Cor. 13:4-7).
Paul makes a series of short statements describing the nature of love. If these traits are evident, we can know love is present. In just four verses there are fifteen separate qualifiers:
These verses provide us with the love test. If we say we love our spouse, children, extended families, and our neighbors, these traits will be present. Yes, we may have to work on some of these areas to "bring them up to speed." Yes, we may have to work to maintain them when involved in certain circumstances or with specific individuals. But unless they are evident, we cannot claim to love. Also, failure to work to improve may be an indication of our not recognizing or simply neglecting the importance of love.
C. Forgiveness of love
"Brethren, if a man be overtaken in a fault, ye which are spiritual, restore such an one in the spirit of meekness; considering thyself, lest thou also be tempted. Bear ye one another's burdens, and so fulfil the law of Christ" (Galatian 6:1-2).
"Put on therefore, as the elect of God, holy and beloved, bowels of mercies, kindness, humbleness of mind, meekness, longsuffering; Forbearing one another, and forgiving one another, if any man have a quarrel against any: even as Christ forgave you, so also do ye. And above all these things put on charity, which is the bond of perfectness" (Colossians 3:12-14).
Isn't it interesting how God will forgive an individual's sins, but we as believers may not forgive the person for having fallen into temptation or erroneous ideas? Without love for this person, we cannot be a positive force in restoring them as a productive member of the body of Christ.
Here we are reminded of the nature of genuine spirituality. Sin demands discipline. It cannot be disregarded or compromised. However, once the individual is repentant before God, we believers who claim to be spiritual are to be ready to help this person grow in Christ and to be resorted as a full member of the Church.
The only way this can be accomplished is for each of us to recognize who we are - "God's chosen people" (Colossians 3:12 NIV). He chose to offer salvation, He chose to allow His Son to die for us, and He chose to allow the Holy Spirit to be our Comforter. Now we in turn are to "put on" those virtues which are Christlike. They enable us to become vessels of forgiveness in difficult situations. Sometimes fellow believers hurt us deeply with their words and/or actions. Others bring great disappointment to us through failures in their personal lives. Yet, we must forgive! It is not an option!
The Lord forgave us, and we are obligated to do likewise. Christ's forgiveness is the stimulus that enables us to cross the obvious barriers of love. Love can be described as the bridge that enables great gulfs to be spanned. It serves as the glue that will bond what has been broken. It is the solvent that dissolves the elements which are hindering the situation.
Once again, let us be reminded of the true definition of love, which goes far beyond feelings. Love evidences itself in attitudes and actions which, despite the situation, enable "perfect unity" (v. 14 NIV) to exist.
Christ's Law of Love: Sunday School Lesson Conclusion
Within this lesson we have covered a number of well-known and often-quoted scriptures. All of them speak specifically of Christ's law of love, which is to be a reality in our lives by demonstrating it to other people. Love can't remain passive. It explodes outwardly, reaching out to everyone without favoritism. When this happens, we know it has become the guiding principle in our lives.
Golden Text Challenge
"If ye fulfil the royal law accodring to the Scripture, thou shalt love thy neighbor as thyself, ye do well" (James 2:8).
The royal law is the law of love, expressed in the command "Thou shalt love thy neighbour as thyself" (Lev. 19:18). Christ taught that all who need our help in any way are to be thought of as neighbors. The command to love our neighbor may then be seen as a summary of the horizontal dimension of the Law.
This command may be called "the royal law" because it is thought of as supreme, that is, "the king of all laws." It can also be considered the royal law because Christ, the true King, is its promulgator. Love is the law of His kingdom.
To "fulfill the royal law" is to practice it. When we do so, it is evident that we have royal blood flowing in our veins, for it is only Christ who can empower us to love others as He loves them.
Photo credit: Unsplash/Tyler Nix