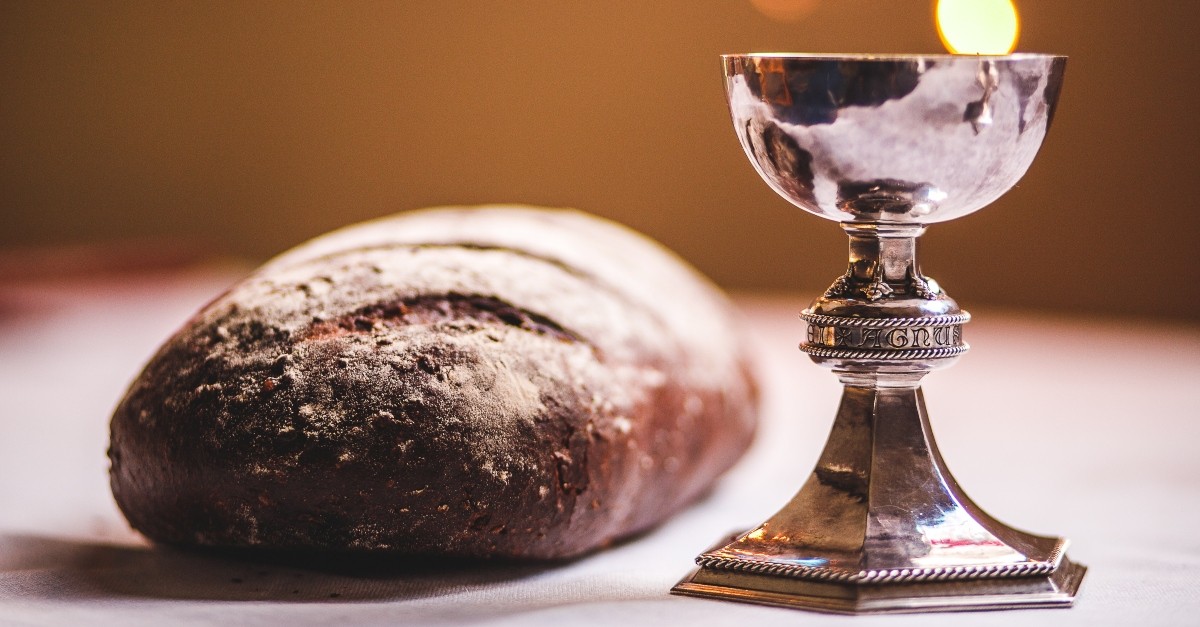 What does the Bible say about Communion? - Scriptures on the Body and Blood of Jesus Christ
"For I received from the Lord what I also delivered to you, that the Lord Jesus on the night when he was betrayed took bread, and when he had given thanks, he broke it, and said, "This is my body which is for you. Do this in remembrance of me." In the same way also he took the cup, after supper, saying, "This cup is the new covenant in my blood. Do this, as often as you drink it, in remembrance of me." For as often as you eat this bread and drink the cup, you proclaim the Lord's death until he comes." 1 Corinthians 11:23-26
Communion began on the annual celebration of Passover when Jesus told his disciples to remember his sacrifice as they ate the bread and drank the wine. Just as Israel was celebrated the sacrifice of the Passover lamb when the angel of death passed over their homes, so believers in Jesus celebrate and remember his sacrifice of our sins when he died on the cross.
Holy communion uses bread as a symbol of the body of Jesus and wine as a symbol of his blood. The act of taking communion does not save us, it is an act of worship and remembrance. Many churches and denominations have different views of communion and hopefully these Bible verses about communion will help you decide for yourself how to best observe and remember Christ's sacrifice.
Learn more about the role and importance of communion in the life of a believer by reading 10 Things the Bible Says About Communion & The Lord's Supper.
Many are wondering how to take communion at home during this time of quarantine and isolation due to COVID 19. We have compiled a list of resources and tips at: The Power of Taking Communion at Home During Quarantine.
You can also Download your own copy of these beautiful Scriptures HERE. Keep them with you as a reminder to meet with God.
Browse the top Bible verses about Communion in the collection of scripture quotes below:
Photo credit: James Coleman