It's not every day that you hear the name Bezalel. Today as I viewed a video from The Bible Project I was extra intrigued by their presentation of specific people in the Old Testament who had the Spirit of God with them.
One man in particular who caught my attention was Bezalel. He was an artist who was responsible for making the tabernacle. What can we learn from Bezalel? We can discover that God gifts us for His purposes, the Holy Spirit empowers us, and our creations point to the Creator.
Exodus 31:1-5 says, "The Lord said to Moses, 'See, I have called by name Bezalel the son of Uri, son of Hur, of the tribe of Judah, and I have filled him with the Spirit of God, with ability and intelligence, with knowledge and all craftsmanship, to devise artistic designs, to work in gold, silver, and bronze, in cutting stones for setting, and in carving wood, to work in every craft.'"
We see that the Lord called Bezalel by name. He selected Bezalel for a specific task. This connects to where the Bible tells us that we are God's workmanship to do His work (Ephesians 2:10). How has Got gifted you? Has he fashioned you to have a certain skillset? Are you naturally talented in a specific area? Do you have passion and creativity for a hobby or a sport? This is all due to the fact that the Lord has entrusted you with unique gifts to offer the world and ultimately to use to glorify His name. We must always remember to never worship the gift, but always worship the Giver of the gifts, God.
I love how verse 1 shares that God called Bezalel by his name. Maybe you do not believe that you would be important enough for the Lord of all to call you and choose you. However, through Jesus, when we accept Him as our Savior, we are called and chosen. In fact, we are adopted into the family of God (Colossians 3:12-14).
Verse 3 highlights, "I have filled him with the Spirit of God." To be filled with the spirit rū·aḥ, means to have the breath and energy of the Lord moving you and guiding your decisions. Our hearts are deceitful above all things, but the Holy Spirit is perfect in everything. We are in a daily battle deciding whether we will be obedient to our sin-filled hearts or the Holy Spirit. Each day we can pray and ask the Holy Spirit to fill us up and empower us just like God chose to fill Bezalel.
We can easily distance ourselves from these prominent people in the Bible, thinking that they lived a long time ago, or they were more valuable than us. However, after Jesus' resurrection, we are all empowered by the same power that raised Jesus from the dead when we accept Him as Savior.
Romans 8:11 says, "The Spirit of God, who raised Jesus from the dead, lives in you. And just as God raised Christ Jesus from the dead, he will give life to your mortal bodies by this same Spirit living within you."
Bezalel is actually not mentioned very much in the Bible. He only appears in Exodus and in one verse in Ezra sharing a genealogy. However, his decision to follow the Spirit and build the Tabernacle and Ark of the Covenant was life changing for the people of God. His art brought people to worship. His obedience to the Lord helped him to accomplish more than he ever could have in his own strength. His life work has gone down in history because he said yes to the Lord.
Exodus 38:22 says, "And Bezalel the son of Uri, the son of Hur, of the tribe of Judah, made all that the LORD commanded Moses."
Bezalel was known as the chief artisan for the Tabernacle and Ark of the Covenant. This was no small task. However, His creativity and vision led to beautiful works of art which pointed to the Creator. His creations pointed towards the greater covenant which would be made by Jesus Himself years later. Bezalel and Jesus were both from the tribe of Judah. Bezalel's life pointed towards Someone who was beyond himself.
Many times, we have an idea in our minds and a dream in our thoughts. We can hush the creativity or we can invite the opportunity to seek the Lord on His leading. As we prayerfully see if and how the Lord would want us to act, we can take steps towards creating new things, whether that be art, music, gardening, education, athletics, etc. The ways we move forward with our own projects can be testimonies of the ways the Lord is working in our lives today. We can be reflections of the One true Creator.
2 Corinthians 3:18 says, "And we all, who with unveiled faces reflect the Lord's glory, are being transformed into His image with ever-increasing glory, which comes from the Lord, who is the Spirit."
Through the life of Bezalel, we can learn that God gifts us for His purposes, the Holy Spirit empowers us, and our creations point to the Creator. Instead of big goals and dreams being about building our own names, we can focus on representing the name of Christ. When I think of the most well-known people in all of Scripture, Bezalel is not at the top of my list. However, his life was not about making his name known, his life was about taking his skills given by God, trusting the power of the Holy Spirit, and creating what the Lord asked to bring Him glory and honor.
Bezalel helped provide the structures that enabled sacrifices to be made on behalf of sin, the mercy seat for the presence of God to rest on, and he helped encourage the people of Israel to continue to follow the Lord. His life and his unique skillset mattered, just like your life and your individual talents matter today. I want to encourage each of us to ask God how we can use the talents that He has provided for us to further His kingdom and glorify His name.
More from this author
3 Beautiful Things Jesus Teaches Us About Life Balance
7 Beautiful Ways to Support Those Who Have Miscarried
Why Do Bad Things Keep Happening?

Photo credit: Unsplash/Eddy Klaus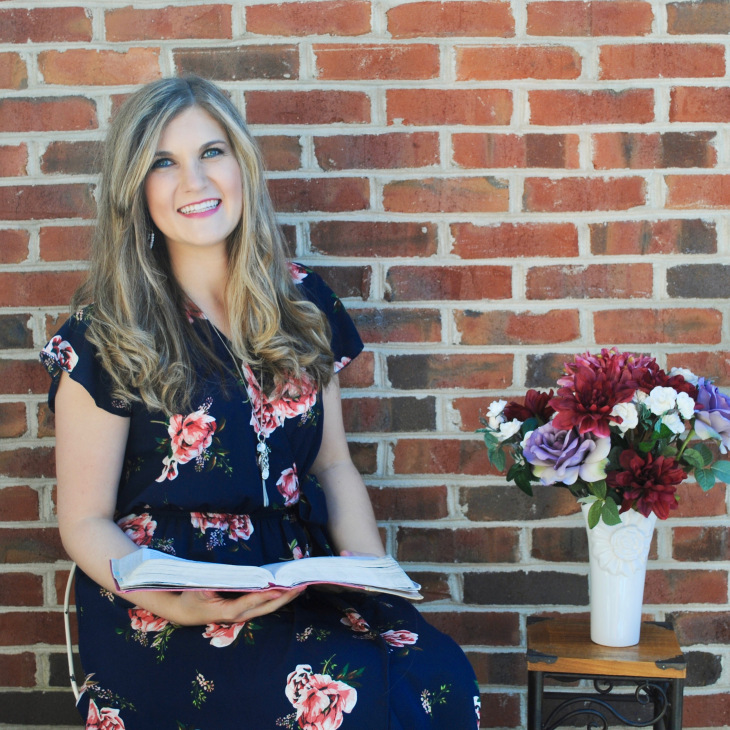 Emma Danzey's mission in life is to inspire young women to embrace the extraordinary. One of her greatest joys is to journey with the Lord in His Scriptures. Emma is a North Carolina resident and green tea enthusiast! She is married to her husband Drew and they serve international college students. She enjoys singing, dancing, trying new recipes, and watching home makeover shows. During her ministry career, Emma recorded two worship EP albums, founded and led Polished Conference Ministries, ran the Refined Magazine, and served in music education for early childhood. Currently, she is in the editing stages of her first two writing projects: a Bible study on womanhood and a non-fiction book on singleness. You can visit her blog at emmadanzey.wordpress.com