It is very easy to get enraptured with what God is saying in this hour. To always be on the search for that fresh "rhema" word from God. One of the things I often say is before you concern yourself with what God is saying, you need to become familiar with what God has said. (By the way, what he has said comes from his word.)
The same thing can be said of what God wants you to do. We often get consumed with wondering what God wants us to do next when we haven't even done what he has already told us to do. That's where I want to shift your attention to today.
The truth is, you don't have to wonder that much about what God wants you to do right now because God has already revealed it. Believe it or not, it really isn't that hard to figure out. I want to make this really simple and really easy for you because I can say without a shadow of a doubt there are four things God wants you to do right now. There may be more, but I am just going to give you four.
Let me clarify – there may be some very specific things God has for you to do which you are not sure about. Until you get clarity on that then I encourage you to focus on these four things that God wants you to do now. Chances are that doing these four things will give you clarity to figure out what God wants you to do next.
4 Things God Wants You to Do Right Now
1 - Represent Jesus
"So we are Christ's ambassadors; God is making his appeal through us. We speak for Christ when we plead, "Come back to God!'" (2 Corinthians 5:20, NLT).
God has called you to be an ambassador. An ambassador by definition is someone who has been given the responsibility and authority to represent a nation in a foreign place. As Christians you are called to represent God's kingdom in the earth. On God's authority you become the reflection and representation of what Christ would look like if he were still walking the earth. (Obviously not physically but by your words and actions.) This is a very weighty responsibility and one that should not be taken lightly.
Years ago someone made this statement that you are the only Jesus some people will ever see. So I am going to ask you a series of questions.
What picture of Jesus are people getting when they look at you?
Are they getting the image of a loving, compassionate savior whose heart was always reaching for those who were lost?
Are they seeing the Jesus who wept over Jerusalem because he longed to gather them and be in fellowship with them?
Are they seeing the Jesus who though he was God humbled himself unto death, even death on a cross?
Are they seeing the Jesus who though he had the right to cast the stone, chose to extend mercy and grace instead?
The way you answer those questions will speak volumes to how you are doing as an ambassador. I can say without any doubt God wants you to get back to representing Jesus and doing it well. When we do that, we make Jesus attractive, God is glorified and it opens the door to share that love of Jesus with others.
"In the same way, let your light shine before others, that they may see your good deeds and glorify your Father in heaven" (Matthew 5:16).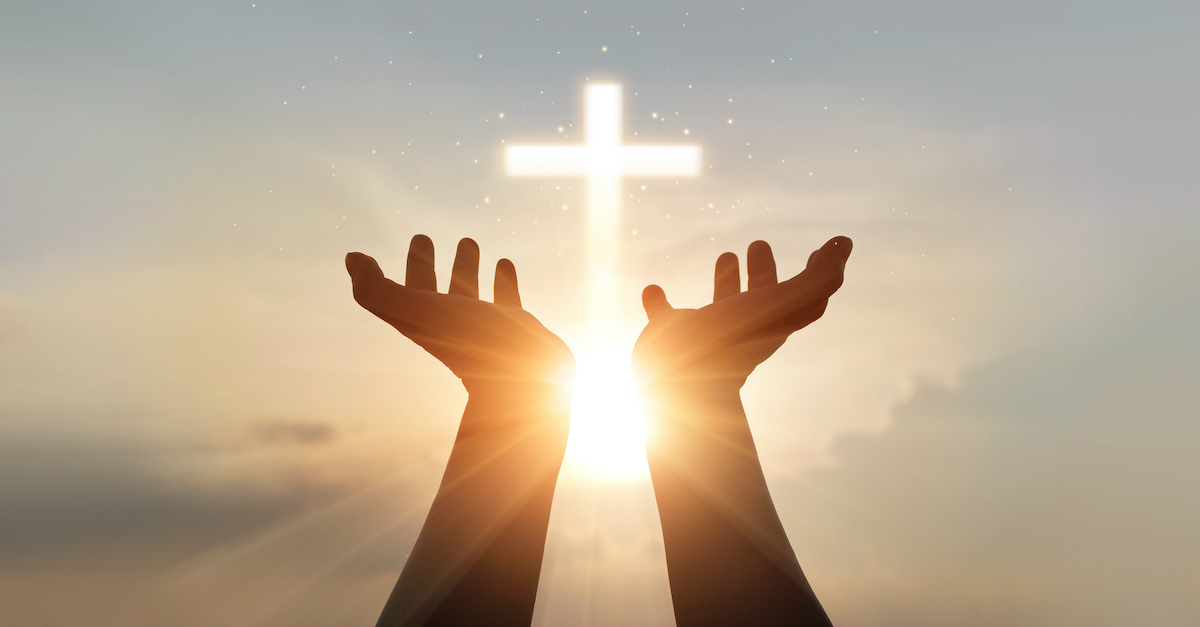 Photo credit: ©Getty Images/ipopba
2 - Unite the Body of Christ
"My prayer is not for them alone. I pray also for those who will believe in me through their message, that all of them may be one, Father, just as you are in me and I am in you. May they also be in us so that the world may believe that you have sent me" (John 17:20-21).
"Be completely humble and gentle; be patient, bearing with one another in love. Make every effort to keep the unity of the Spirit through the bond of peace. There is one body and one Spirit, just as you were called to one hope when you were called" (Ephesians 4:2-4).
Quite honestly I could just stop right there and let the truth of God's word sink into your hearts. I can only speak for what I have seen in the American church, but we have never been more divided. This was never God's desire. It feels like we can't agree on anything and more disturbing is that we have allowed the issues of the world to divide the church. The church being united is God's heart and it is his heart for one major reason – so that the world may believe that you sent me. These words came out of Jesus' mouth. Is there any wonder that people are having a hard time believing in Jesus when those who are his ambassadors can't even get along?
Look at the words Paul spoke to the Ephesians, because in those words are the keys to unity.
- Be humble
- Be gentle
- Be patient
- Bear with one another in love
- Make every effort to keep the unity of the Spirit
Imagine how different the church would look if we all took this approach with each other. Do you think that looks a little bit different than what the world looks like? The answer is an astounding yes and this is what God wants you to start doing right now.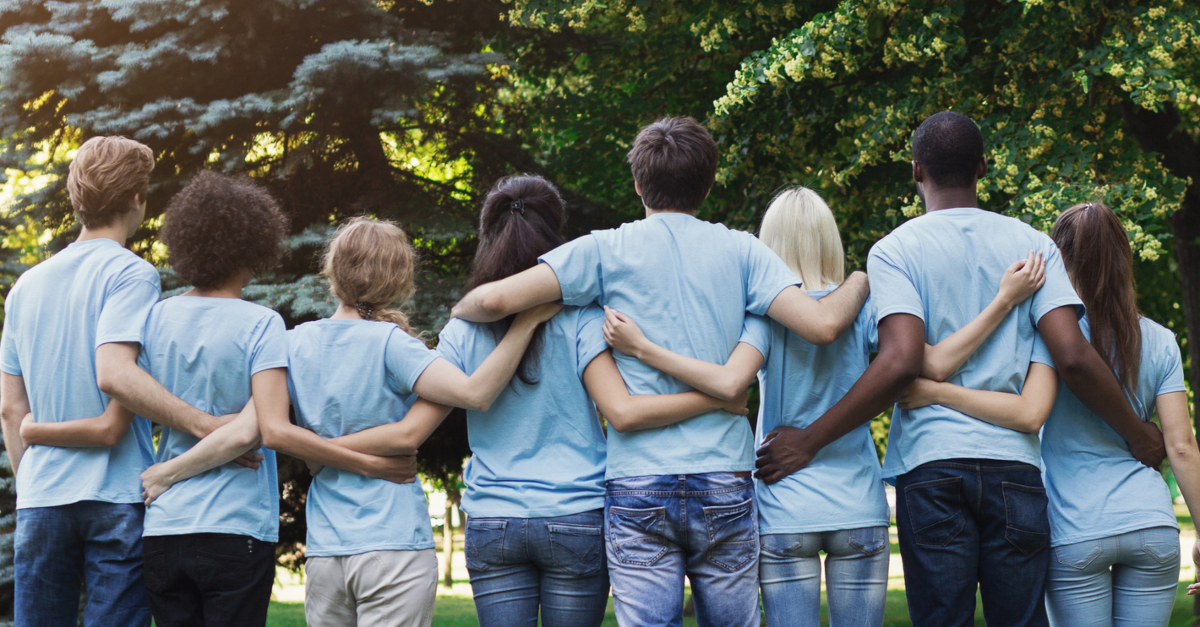 Photo credit: ©Getty Images/Prostock-Studio
3 - Preach the Gospel
I want to revisit 2 Corinthians 5:20 for a moment
"So we are Christ's ambassadors; God is making his appeal through us. We speak for Christ when we plead, 'Come back to God!'"
The other role and purpose you have as an ambassador is to make the appeal for others to come to Christ. God uses you to tell others about Jesus. It is exciting to know that we get to participate in the plan of God to share the gospel with others. This is what we must get back to. The reason why representing Jesus and being united is so important is because when we do those things well it opens doors for people to hear the gospel. When we don't do those things well then people close their hearts and minds to the message of the gospel and in my opinion rightfully so. When you represent Christ with kindness, gentleness, humility, and love then Jesus begins to look really good to those around you.
I know there are many things we can have different opinions about but if those differing opinions hinder the message of the gospel is it really worth it? God wants you to get back to sharing the message of the gospel. Let it begin with the way you live which will open the doors for you to share with others.
4 – Make Disciples
"Therefore go and make disciples of all nations, baptizing them in the name of the Father and of the Son and of the Holy Spirit" (Matthew 28:19).
The last thing I can say without a doubt that God wants you to do right now is make disciples. God's heart is to move people from hearing the gospel and getting saved to becoming followers of Jesus Christ. This leaves you with two responsibilities.
1. Make sure you are actually becoming a disciple - This requires a commitment to the reading and studying the word of God, prayer, and fellowship with other believers. Without these elements present in your life it will be really tough to become a disciple.
2. Help others become disciples – This is why the first responsibility is so important, because you can't help others get to a place you have never been. As you focus on growing your walk with Jesus you can help other grow theirs as well.
Discipleship is critical because as we focus on it, the other three things, representing Jesus, uniting the church, and preaching the gospel become so much easier. If you commit to following what Christ has taught, which is what a disciple is, then you will move from learning about what Jesus wants to doing it.
If there is one thought I want you to walk away with it is this one. These four things that God wants you to do right now will never change. This is God's heart. If you ever reach a place in life where you are confused or unsure about what to do, go back to these four things. In the same way if you are unsure what God is saying now, go back to what he has already said in his word. I fully believe that if you focus on these four things that God wants you to do right now, it will guide you and lead you into every purpose and plan that God has for your life. These four things will not steer you wrong.
Photo credit: ©Getty Images/natasaadzic
---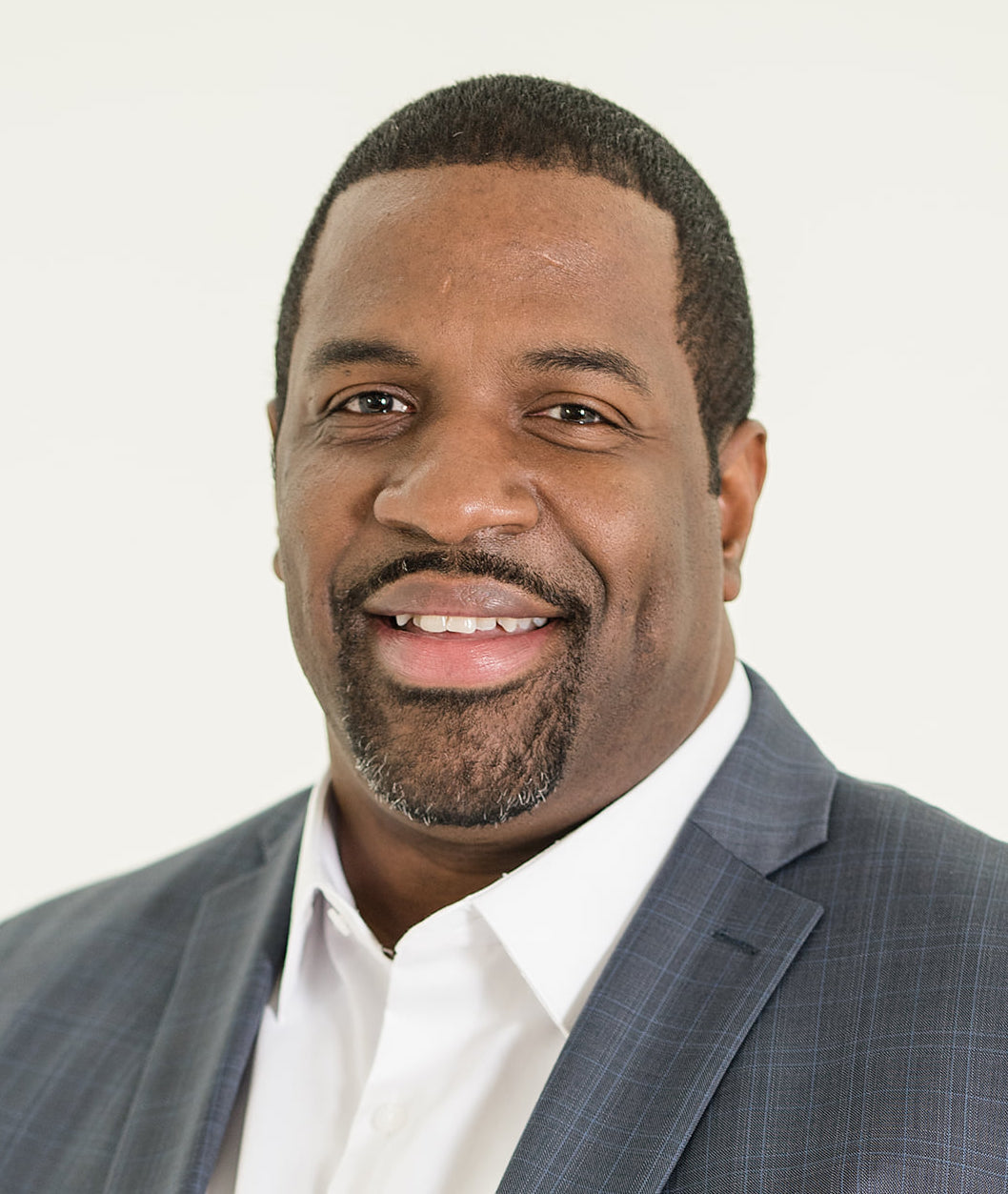 Clarence L. Haynes Jr. is a speaker, Bible teacher, author and co-founder of The Bible Study Club. He has spent more than 30 years serving the body of Christ in various capacities and has just released his first book, The Pursuit of Purpose. If you have ever struggled trying to find God's will, this book will help you discover the different ways God leads you into his perfect will. To learn more about his ministry please visit clarencehaynes.com.