"Can you please just listen to me," I continually plead with my daughters, "I'm trying to help you."
In the eye-roll moments, nothing I have to say to my teenage daughters carries much credibility. It takes at least ten minutes, sometimes hours or even days, before enough dust has settled in their adolescent minds to allow anything I have said to resonate as reason – let along wisdom. Inevitably though, when the calming period has expired, they will come to me with a piece of advice they gave a friend that day, which will sound very similar to the advice I gave to them. Sometimes, I'll get a hug about how helpful my wisdom was to their situation. But a lot of the time, I have no idea if and how my wisdom has affected them, if at all.
Parenting has made me realize even more profoundly than before how important belief in God is. He is bigger. He is all-knowing. He is always around and everywhere. He is our Provider and Healer. It takes the pressure off of me to be something for my children I was never meant to be – their Savior. God knows them. They ultimately are His and He has paired us together on this earth. So, I can trust the wisdom I have accumulated over the years is going be exactly what they need to hear, whether I see the result or hear a thanks mom about it.
Wisdom I have gleaned over the years, and really suffered to accumulate, means nothing to them without personal experience. As a young person, I can remember how frustrating it was trying to understand how one accumulates said experience.
Impatient as we are to have our own wise answers, the only path to wisdom is belief. We have to put our belief in something bigger and wiser than us. But who is trustworthy enough? Our parents and teachers have wise things to say. Pastors, mentors and coaches can contribute important notes to our character and help us build into the layers of knowledge we need to succeed. But there is only One we can throw our futures to in complete trust, and He is the One who has already counted the number of our days. The One who formed us, picked our purpose, and gave us everything we need to accomplish what He set us aside and calls us to do for His Kingdom.
God. Father, Son, and Spirit. The One True, Triune, God. It's in Him we put our belief. It's Him in Whom we were made to believe. Naturally, our hearts crave His attention and our minds melt with curiosity about Who He is. A lifetime of learning will still leave us longing to know everything about Him. In the greatest love story of all time, the Father sent His one and only Son Jesus to walk the earth and die sacrificially on the cross to save the world.
We are the world. The messed up, dysfunctional, cynical, unjust, and painfully hard world. To believe means we place our confidence in who Jesus is. We entrust our lives to Him. To believe means "to have confidence in the truth, the existence, or the reliability of something without absolute proof that one is right in doing so." We have life in the name of Jesus by belief in Him.
Christ followers believe Jesus wasn't just another person, prophet, preacher or good person. We know He is the Son of God, who came to earth, lived and walked among us, died on a cross to save us from the penalty of sin which is death, rose to life three days later, ascended to heaven where He is seated at the right hand of the Father, and will return one day (of which only the Father is privy to) for His people, His church.
"To believe that Jesus is the Christ, the Son of God means to be fully convinced that Jesus alone provides eternal life and resurrection," Moody Bible Commentary explains. "Locating the purpose statement here rather than at the end of the book highlights Jesus' blessing on those who believe in His death/resurrection apart from physical sight."
John intentionally emphasized Christ's miraculous resurrection. John "used the Greek verb for believe about 100 times," the NIV Study Bible explains. "The writer's purpose was to draw them to belief in Christ." Human beings were created to believe in the miraculous work of God. We were created in His image, each knit with unique purpose which cannot be carried out by anyone else on this earth. Even the generation we have been set in is purposeful. We were chosen to believe.
John 11:40 reads, "Did I not say to you that if you believe, you will see the glory of God?" When Christ Jesus returns, there will be no more sickness, no more death, no more pain or injustice; the world will be set right. Believe is a heavy reality to all who choose to carry their crosses each day, to lay them at the foot of His. Paul wrote to the Galatians, "I have been crucified with Christ and I no longer live, but Christ lives in me. The life I now live in the body, I live by faith in the Son of God, who loved me and gave himself for me" (Galatians 2:20). This isn't our home. We are just passing through on our way to heaven for an eternity with Him.
The Message paraphrase reads: "Jesus provided far more God-revealing signs that are written down in this book. These are written down so you will believe that Jesus is the Messiah, the Son of God, and in the act of believing, have real and eternal life in the way he personally revealed it" (John 20:30-31). There is nothing more personal and intimate than our relationship with Christ Jesus, Savior of the Universe yet our best and most personal Friend.
The fear of God is knowing He could have left us to our own devices to suffer the penalty for our constant sin. But He couldn't. He loves us too much to watch us suffer. He is close to the brokenhearted. So, though we live in a broken world full of pain and suffering which we struggle to rectify against the backdrop of our good God, we believe it's temporary. We trust in who He is over how we feel and what we can see. We believe in hope. The hope of Christ Jesus.
Our lives ultimately speak the loudest, "please, will you listen to me." The way we walk though our everyday lives helps the people God has placed around us. Believe. Choose Him every day. He will never let us down. He is incapable. He is Jirah. More than enough, always good, all of the time. And we were made to believe.
Sources
NIV Study Bible, Copyright © 1985, 1995, 2002, 2008, 2011 by Zondervan.
Moody Bible Commentary. Moody Publishers, Chicago. Copyright 2014.
More from this author
How to Find the Pathway to Happiness
The Power of Quiet Moments
Trusting God through Every Fresh Start and Restart

Photo credit: ©SparrowStock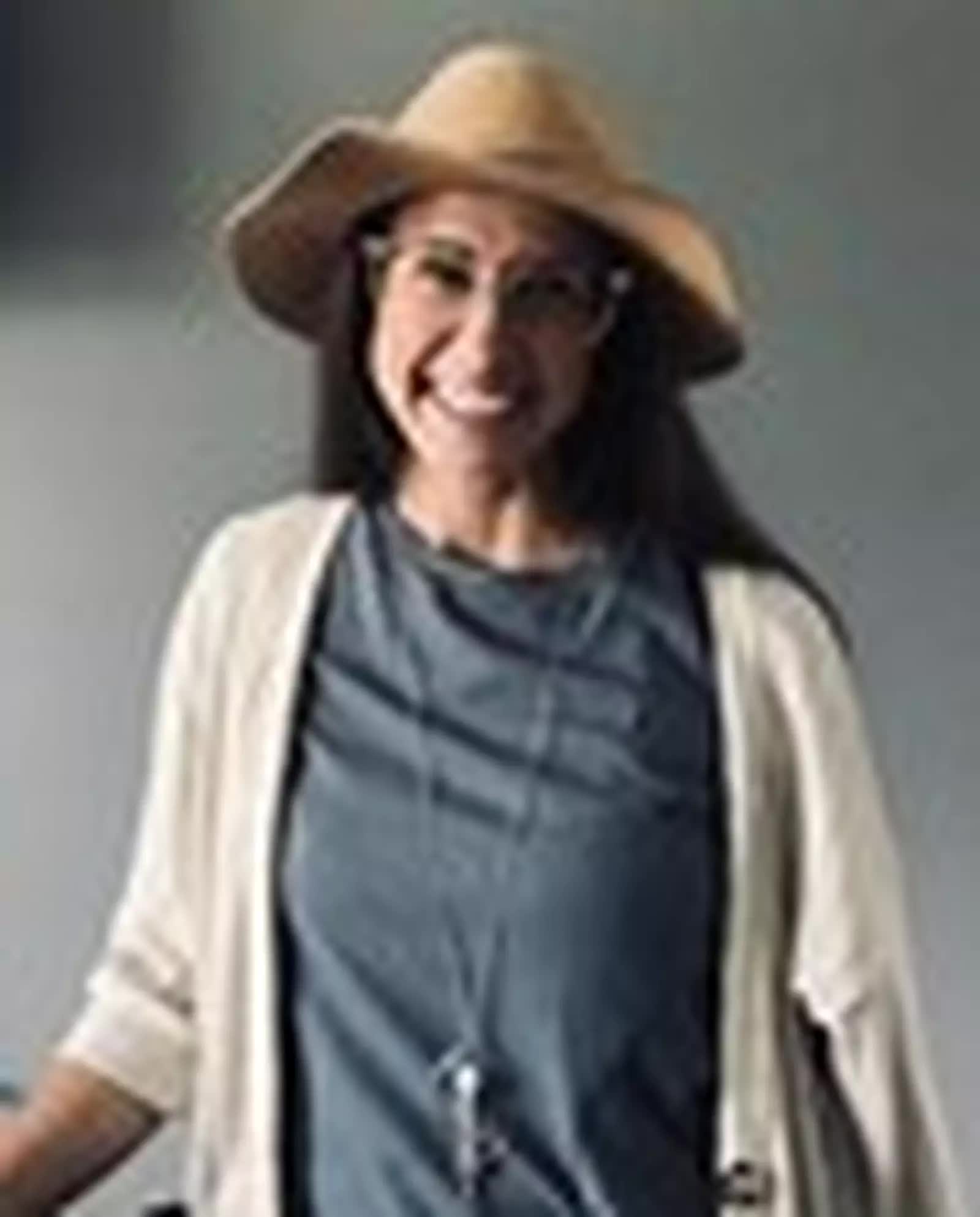 Meg, freelance writer and blogger at Sunny&80, is the author of "Friends with Everyone, Friendship within the Love of Christ," and "Surface, Unlocking the Gift of Sensitivity," She writes about everyday life within the love of Christ. Meg earned a Marketing/PR degree from Ashland University but stepped out of the business world to stay at home and raise her two daughters, which led her to pursue her passion to write. She has led a Bible Study for Women and serves as a Youth Ministry leader in her community. Meg, a Cleveland native and lifelong Browns fan, lives by the shore of Lake Erie in Northern Ohio with her husband, two daughters, and golden doodle.