10 Beautiful Biblical Truths about Marriage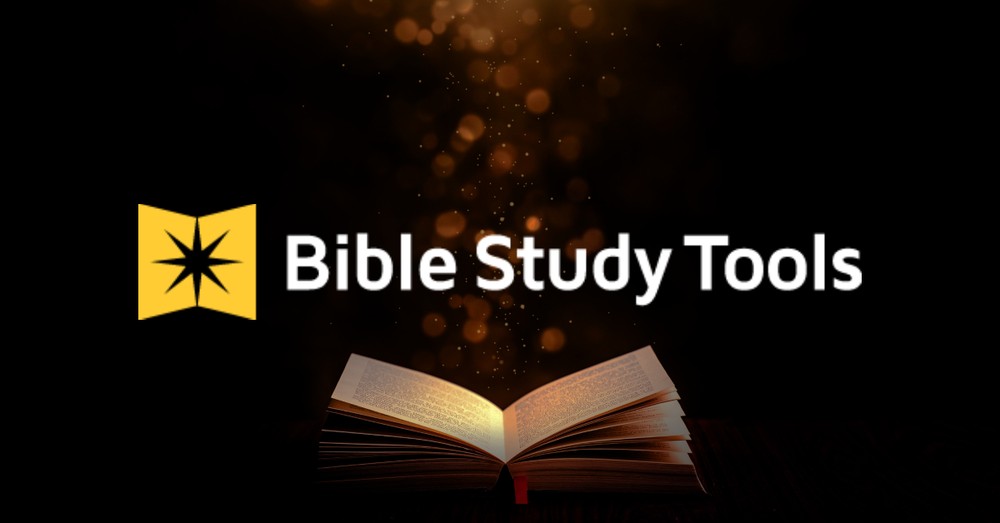 Marriage has a variety of meanings around the world and across different cultures. For Christians to understand what marriage really is, they can look to God's word, the Holy Bible, for answers and direction. At times, we find that societal beliefs about marriage may be in complete opposition to what the Bible teaches.
In the Book of Genesis, where marriage is first made mention to, we read that marriage is a man and woman becoming one flesh. God blessed man and woman and instructed them to be fruitful and multiply. The first couple chapters of the Bible provide a beautiful picture that describes the sacred union of man and woman called marriage.
Photo credit: Unsplash/Isaiah Rustad
How Is Marriage Defined in the Bible?
Marriage Is Instituted by God
In Genesis 2, after God created Adam, He declared that it was not good for man to be alone, and that no other creature was a suitable partner for Adam. God created the perfect mate and helper for Adam; her name was Eve. God put these two together, the first man and woman, made for one another. God set a precedence for all human beings to follow this model, "That is why man leaves his father and mother and is united to his wife, and they become one flesh" (Genesis 2:24).
Marriage Is Between a Man and a Woman
God created man and woman for each other, they are perfect companions, each with their own skills, qualities and natures that make them a right fit. We find the precedence of marriage between a man and a woman all throughout the Bible. Even Jesus affirmed this concept and quoted Scripture when He was asked about marriage, "Jesus replied, 'But from the beginning of creation, 'God made them male and female''" (Mark 10:6). Jesus acknowledged the original design of God as the standard we should follow.
Marriage Is Two Becoming One
The biblical concept of two becoming one is at the heart of how we can understand marriage. It is two people who become one flesh. The account in Genesis puts it this way, "This is now bone of my bones and flesh of my flesh; she shall be called 'woman,' for she was taken out of man" (Genesis 2:23). A husband and wife becoming one means finding unity in thought, body, and purpose, while being established in a mutual love, respect, and faith in God.
Photo credit: Unsplash/Drew Coffman
Marriage Is a Lifelong Covenant
Adam and Eve were participants in the first marital covenant that takes place in the Bible. Together with God, a man and a woman enter a covenant when they get married. Though we look to the marriage ceremony as what needs to happen for two people to be married, truly, it is the vow of husband and wife made to God, and God joining them together, that solidifies their sacred union.
This marital covenant is a lifelong commitment. Jesus said it best this way, "So they are no longer two, but one flesh. Therefore, what God has joined together, let no one separate" (Matthew 19:6). When two people get married, they should consider the seriousness and significance of what they are doing by making a lifelong covenant with God.
Marriage Is Modeled after Christ and the Church
"For the husband is the head of the wife as Christ is the head of the church, his body, of which he is the Savior. Now as the church submits to Christ, so also wives should submit to their husbands in everything. Husbands, love your wives, just as Christ loved the church and gave himself up for her" (Ephesians 5:23-25).
Paul wrote to the church of Ephesus a radical analogy that expands how we understand marriage. Christ's love for the church is sacrificial, pure and unconditional, and that is how a husband should love his wife, even giving his life for her. The Church looks to follow Christ and surrender its own will so that it can follow the will of Jesus, which is how a wife should find her place in relation to her husband. Their union, when modeled after Christ and the Church, will be healthy and whole, and serve as a solid foundation for a loving family.
Photo credit: Unsplash/Jaddy Liu
Marriage Is Not for Everyone
Societal expectations place marriage in a list of things we should accomplish, but the biblical perspective takes a different approach. Paul wrote, "But I say to the unmarried and to widows that it is good for them if they remain even as I" (1 Corinthians 7:8). God may call some people to remain single or live a celibate life. Marriage takes hard work, much is required of husband and wife, and the married way of life may simply not be the right course for every person. God may have purposes and plans for many wonderful people that do not include marriage.
Marriage Is Not Self-Serving
If marriages are to be modeled after Christ's relationship to the Church, then husband and wife should always be looking to the interests of the other. Jesus didn't serve himself while on this earth. He washed the feet of His disciples, He loved others, He surrendered to the will of the Father, and He laid down His life to save the world.
Often, we think marriage will satisfy our every need and desire, but that is not reality. That certainly may be experienced from time to time, but marriage is not about getting our own needs met. It's about a servanthood kind of love that gives spouses the strength to take care of each other in sickness, to encourage one another during unexpected trials, and to forgive one another when there's disappointments, mistakes made, or hurt caused.
Marriage Is Not Our Primary Source of Joy
Marriage brings a lot of happiness and goodness, but God remains our source of joy. A married couple will experience a range of letdowns, frustrations, and stresses of life. But regardless of the circumstances, joy for believers is found in God. In Romans 15:13, we learn that God is the one who can fill us with joy beyond all situations, "May the God of hope fill you with all joy and peace as you trust in him." Though marriage will certainly be a source of joy in the life of a couple, one cannot expect that marriage will replace the lasting joy found in putting one's hope in Jesus.
Photo credit: Unsplash/Fernando Brasil
Marriage Is Not the Main Purpose for Our Lives
If marriage isn't for everyone, that means that the purpose and plans for our lives can be found beyond the marriage covenant. Certainly, for those who are married, they must treat their spouse with honor and work hard each day to keep their marriage healthy. Yet God still has amazing plans and purposes for us beyond getting married.
Jesus said the command we all must follow is to love God and to love others (See: Matthew 22:36-40). Jesus left all believers with the great commission to go and share the Gospel message and baptize all nations in the name of the Father, Son and Holy Spirit (Matthew 28:16-20). Though each of us have unique purposes and plans for our lives, Jesus made the great commission a top priority for all believers. Married couples should figure out how they together can follow Jesus' greatest commands.
Marriage Is Not the Only Way to Find Necessary Human Connection
For some, getting married seems like the only way to have a satisfying human relationship, but the Bible records many different friendships that remind us that marriage is not the sole answer to feeling lonely or isolated. Consider the beautiful friendships of David and Jonathan, or Ruth and Naomi, and even Jesus found a close friendship with Lazarus. Ultimately, our desire to be loved and accepted will only be fully satisfied by having a vibrant relationship with Jesus.
Why Is Marriage So Important in the Bible?
Marriage is sacred, covenantal and involves a commitment like none other. Only marriage is compared to Christ's relationship with the Church. We find a wealth of verses throughout the Bible that can be applied to marriage about love, faithfulness, integrity, and peace.
God made humans to be in relationship with others, and marriage is certainly the most significant relationship someone will be in, outside of one's relationship with God. The weight the Bible places on marriage serves as evidence to all married couples how serious they should take their vows and how wonderful the covenant of marriage can be when both husband and wife are fully committed to each other and to the Lord.
Photo credit: ©Getty Images/kerkez
Where Does the Bible Talk about Marriage?
Marriage and married couples are mentioned throughout the Bible. There are many references to how married couples should treat one another and great wisdom for anyone looking to find out what marriage is according to the Bible.
Old Testament
"As for you, be fruitful and increase in number; multiply on the earth and increase upon it" (Genesis 9:7).
"I will betroth you to me forever; I will betroth you in righteousness and justice, in love and compassion. I will betroth you in faithfulness, and you will acknowledge the Lord" (Hosea 2:19-20).
"I am my beloved's, and my beloved is mine" (Song of Solomon 2:16).
"Set me as a seal upon your heart, as a seal upon your arm, for love is strong as death, jealousy is fierce as the grave. Its flashes are flashes of fire, the very flame of the Lord. Many waters cannot quench love, neither can floods drown it. If a man offered for love all the wealth of his house, he would be utterly despised"" (Song of Solomon 8:6-7).
"He who finds a wife finds what is good and receives favor from the Lord" (Proverbs 18:22).
New Testament
"The husband should fulfill his marital duty to his wife, and likewise the wife to her husband. The wife does not have authority over her own body but yields it to her husband. In the same way, the husband does not have authority over his own body but yields it to his wife" (1 Corinthians 7:3-4).
"Nevertheless, in the Lord woman is not independent of man, nor is man independent of woman. For as woman came from man, so also man is born of woman. But everything comes from God" (1 Corinthians 11:11-12).
"For husbands, this means love your wives, just as Christ loved the church. He gave up his life for her" (Ephesians 5:25).
"Wives, submit yourselves to your husbands, as is fitting in the Lord. Husbands, love your wives and do not be harsh with them" (Colossians 3:18-19).
"Marriage should be honored by all, and the marriage bed kept pure, for God will judge the adulterer and all the sexually immoral" (Hebrews 13:4).
Photo credit: Unsplash/Naassom Azevedo
What Does the Bible Say about Divorce?
In the Old Testament, divorces were permitted but never part of God's plan. In the New Testament, Jesus affirmed this concept:
"'Why then,' they asked, 'did Moses command that a man give his wife a certificate of divorce and send her away?' Jesus replied, 'Moses permitted you to divorce your wives because your hearts were hard. But it was not this way from the beginning. I tell you that anyone who divorces his wife, except for sexual immorality, and marries another woman commits adultery'" (Matthew 19:7-9).
Though the Bible is clear that divorce, except for in the case of adultery, is not permitted, that doesn't make divorce the unpardonable sin. The words of Jesus remind any married couple who is struggling to keep their marriage and make the changes in heart, action and word that will lead to a healthier marriage to last a lifetime.
By meeting regularly with a pastor or licensed counselor, and practicing prayer, many marriages have been saved. Through the work of both husband and wife, spouses have been able to rediscover their love and commitment to honor God and the covenant they made.
What Does the Bible Say about Gay Marriage?
There are no examples given of gay marriage in the Bible. What we read in Scripture is God affirming the marriage of one man and one woman. Having multiple wives, concubines, or same sex intimate relations is considered sinful and a perversion of God's original design for marriage and human sexuality.
"Because of this, God gave them over to shameful lusts. Even their women exchanged natural sexual relations for unnatural ones. In the same way the men also abandoned natural relations with women and were inflamed with lust for one another. Men committed shameful acts with other men and received in themselves the due penalty for their error" (Romans 1:26-27).
The Bible's message is clear and teaches that marriage is between one man and one woman, and names homosexuality as sin. Though we cannot deny biblical truth about gay marriage, we as the body of Christ can continue to love all people, share the Gospel message, and help others enter into a relationship with Jesus that will transform believers from the inside out.
Photo credit: ©GettyImages/Fizkes

How Can Christians Have a Healthy, Biblical Marriage?
A healthy marriage is had by two spouses who remain faithful to the covenant they made with God. Faithfulness to one another, respect and love are important qualities for a marriage. Showing forgiveness, practicing peace, and together serving the Lord will help Christians to maintain a health marriage. There are numerous biblical principles that we can apply to the marriage relationship. The verses below are a mere sampling of practices that can help create a healthy, loving marriage that will last a lifetime.
"As iron sharpens iron, so one person sharpens another" (Proverbs 27:17).
"Do for others what you would like them to do for you" (Matthew 7:12).
"May the Lord make your love increase and overflow for each other" (1 Thessalonians 3:2).
"So, encourage each other and build each other up, just as you are already doing" (1 Thessalonians 5:11).
"Be completely humble and gentle; be patient, bearing with one another in love. Make every effort to keep the unity of the Spirit through the bond of peace" (Ephesians 4:2-3).
"My dear brothers and sisters, be quick to listen, slow to speak and slow to get angry" (James 1:19).
"Most important of all, continue to show deep love for each other, for love covers a multitude of sins" (1 Peter 4:8).
Once humankind lost their place in the Garden of Eden and began living in the reality of a fallen, sinful world, we see God's original design for marriage become twisted (such as biblical figures having multiple wives and concubines), which is heartbreaking and far from the purpose God designed for marriage.
Yet when we look to the Bible, we discover God's truth about marriage versus society's perverse version. From God's word, we find that marriage is a holy union of two becoming one, rooted in mutual love, faithfulness, and honor between husband and wife.
Photo credit: Pixabay/aliceabc0
---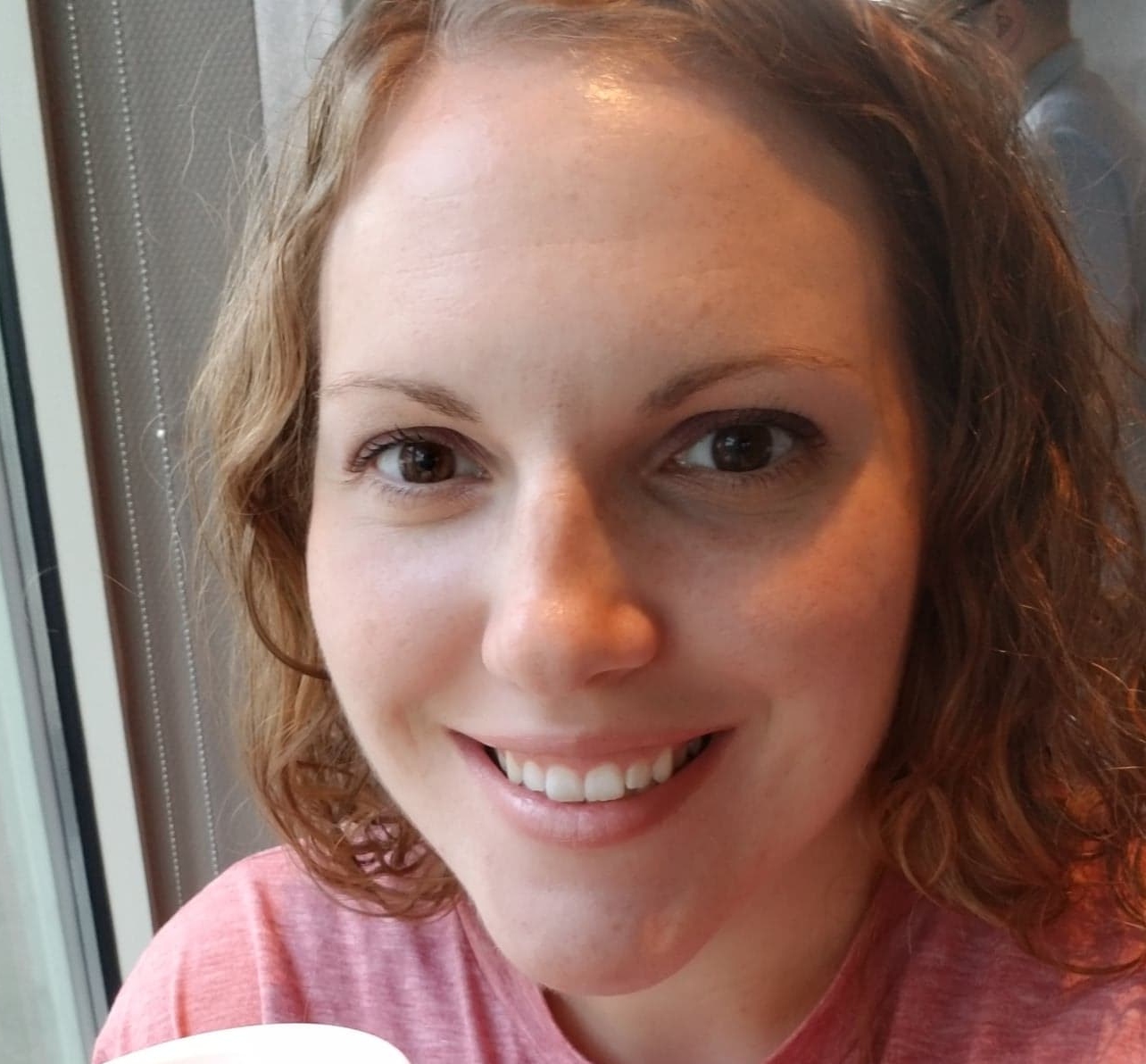 Pamela Palmer is a writer, chaplain, and the founder of upheldlife.com, the platform on which she produces weekly devotionals and faith resource articles to inspire keeping faith at the center of it all. She lives and thrives on Jesus, coffee, and music. She is in pastoral ministry and gets to share in the emotional and spiritual lives of many people, being a small piece of each journey. Pamela married the perfect man for her and they have two beautiful kiddos. She has been published on herviewfromhome.com and you can follow her at upheldlife.com, or on Facebook.com/upheldlife.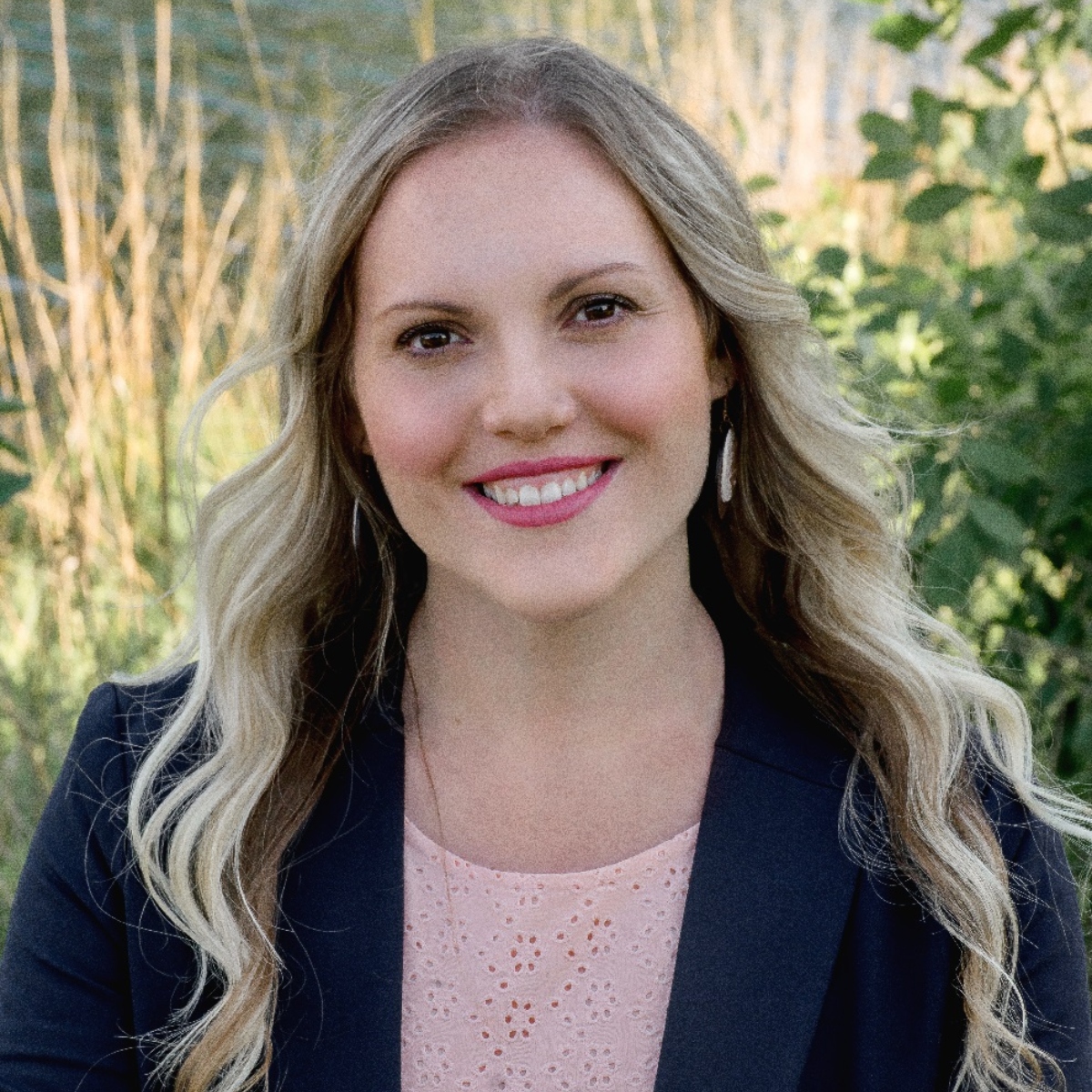 Pamela Palmer is a writer, speaker, and the founder of upheldlife.com, the platform on which she produces devotionals and faith resources to inspire keeping faith at the center of life. She is in pastoral ministry and gets to share in the emotional and spiritual lives of others. She lives and thrives on Jesus, coffee, and music. She is the author of Living a Deeper Faith: Nurture Your Relationship with God and Live a Faith-Fueled Life. Pamela married the perfect man for her and they have two beautiful kiddos. She has been published on herviewfromhome.com, and you can follow her at upheldlife.com or on Facebook.com/upheldlife.