Fear. Doubt. Anxiety. The 'what if's?' can change a good moment into an uncertain one. What do we do when those feelings arise? Scripture teaches us to not have fear. The Bible shares words to encourage and comfort (Isaiah 41:10 NIV). Yet, do we fully believe and trust in God? "Fear not for I am with you." God's message to His people.
When fear comes and disrupts our thoughts, we can find comfort and peace in Him. God loves us even though we doubt. Each moment is an opportunity to grow in faith. The word of God gives hope. "Fear not for I am with You." God is with us always.
What Does 'Fear Not for I Am with You' Mean?
When we read the words of God, we can be assured His message has powerful meaning. God gave His commandments to guide us through every moment of this earthly life. Have you experienced fear? Yes, we all have had fearful times. Maybe a medical diagnosis, an uncertain test result, fear for a loved one, fear of the unknown...the list goes on and on. Fear does not have to overtake our lives. God has given wisdom to medical professionals when extra help is needed. God has given us His Word to study and glean knowledge of how we should live in each moment.
The Heavenly Father opens His arms and invites us to relationship with Him. He provides comfort and peace from fear.
After years of dizzy spells, pain in my neck and spine, and not knowing if I would be able to participate in simple activities of the day, and many trips to various doctors, an answer was finally found. My doctor diagnosed me with significant arthritis in my spine and neck. Also, this doctor diagnosed a condition no other medical professional I had visited knew about. Cervical Vertigo was making me have horrible vertigo and fatigue. Many tears and many sleepless nights had become a way of life. Fear was constant in every part of my day and night.
When good days would arrive, with no dizzy spells or vertigo, I was thankful.
When diagnostic tests were scheduled, fear began again. I am not a fan of MRIs.
Through all the fear, God reminded me of His Words. "Fear not for I am with you."
God's presence was evident every moment of every day and night.
Scripture is filled with meaningful and powerful lessons. Reading Scripture daily helps grow our faith and helps us understand how God truly wants us to trust in Him.
Isaiah was a well-educated prophet. He shares his vision of God. Isaiah shares about the birth of Jesus and the ultimate sacrifice that would be made on the cross. Isaiah shares the promises of hope in God's kingdom. Isaiah reminds the people of what is to come in the future.
Isaiah 41:13 reminds God's people that He is with them. They do not need to fear. That message is the same for us today. Although we may know fear should not take control, sometimes that fear consumes us. In God's Word, we are reminded that God loves His children and we do not need to be afraid. He is always with us. What comfort we have knowing God is with us in every moment.
Fear may try to steal our joy. When we place our doubts and fears in God's hands, we will be comforted by Him.
Isaiah shares in Scripture how nations tremble before the Lord, but Israel should not be afraid. His words are often called poetic because the message flows like a song.
Isaiah shared with the people how they should not be afraid. We, too, can find trust and hope in the message Isaiah shared. Our circumstances vary, yet our God remains the constant source of hope and love.
Is it Bad if a Christian Experiences Fear?
Every person has experienced fear at one time or another. In my own life, fear has crept its way into my mind and body. From the fear of MRI machines to fear of the unknown, I have let fear take over my thoughts. I am thankful that God is forgiving and understanding. He knows we will have times of fear. God doesn't love us any less because we have fear.
God loves us with a love we can't fully comprehend. We are His creation, and His love is forever.
When I am fearful, I go to God. As a young girl, my faith had not grown strong yet. At times, fear ruled my life. God surrounded me with faith-filled mentors, friends, family, and strangers, who guided me closer to Him.
As my faith grew stronger and my relationship with the Lord grew deeper, I learned that when fear comes, I need to go to God in prayer. He knows my fears. I share those fears with God, even though He already knows them. I am not ashamed of experiencing fear.
There are times when caution is needed. Don't go into deep water if you can't swim. Don't walk around the edge of a pond filled with alligators. Many more examples can be listed.
Nurturing our faith helps when we have fearful situations. Going to God and sharing those fears will remind us that He is in control. Whatever the outcome of a situation, God will be with us.
20 Ways 'Fear Not' Can Encourage Christians Today
Remembering Isaiah 41:10 reminds us that God never leaves us.
Learning Scripture will help our faith grow stronger (Philippians 4:6 NIV).
Reading God's Word about not being fearful encourages us to go to Him in all situations.
Praying and asking God to take away our fears can bring comfort and peace.
Knowing that fear does not come from God allows us to be confident and brave.
When we are afraid, we can put our trust in Him.
The Lord promises His peace, not peace of this world.
Knowing He loves us can take away fear.
God has not given us a spirit of fear.
Even when we face difficult challenges, He will walk with us (Psalm 23:4 NIV).
The Lord is with us always, wherever we go (Joshua 1:9 NIV).
Our example of how to handle fear will show others His love.
God provides what we need. Ask Him for help with fear.
Handing our fears over to God takes the burden away from us.
God is waiting for His children to come to Him in fearful situations and good times.
We are not called to "fix" every fear. God will answer prayers according to His will.
God is the way, the truth, and the light. There is no need for fear.
Praying to God can bring comfort and peace and take away fear.
Fear not. God has given instructions in His Word which help us not to have fear.
Believe and fear not (Mark 5:36 NIV).
Times of fear will come and go. What we do with that fear can provide comfort and peace or add more fear and worry. When you are filled with fear, remember to go to the Heavenly Father and ask for His guidance. Ask for His hedge of protection. Thank God for His everlasting love, mercy, and forgiveness. Give Him praises in times of trouble. Give Him praises in times of joy. God will cover us with His love and comfort. Ask and He will answer. He is waiting.
Blessings and prayers,
Melissa Henderson
©GettyImages/AaronAmat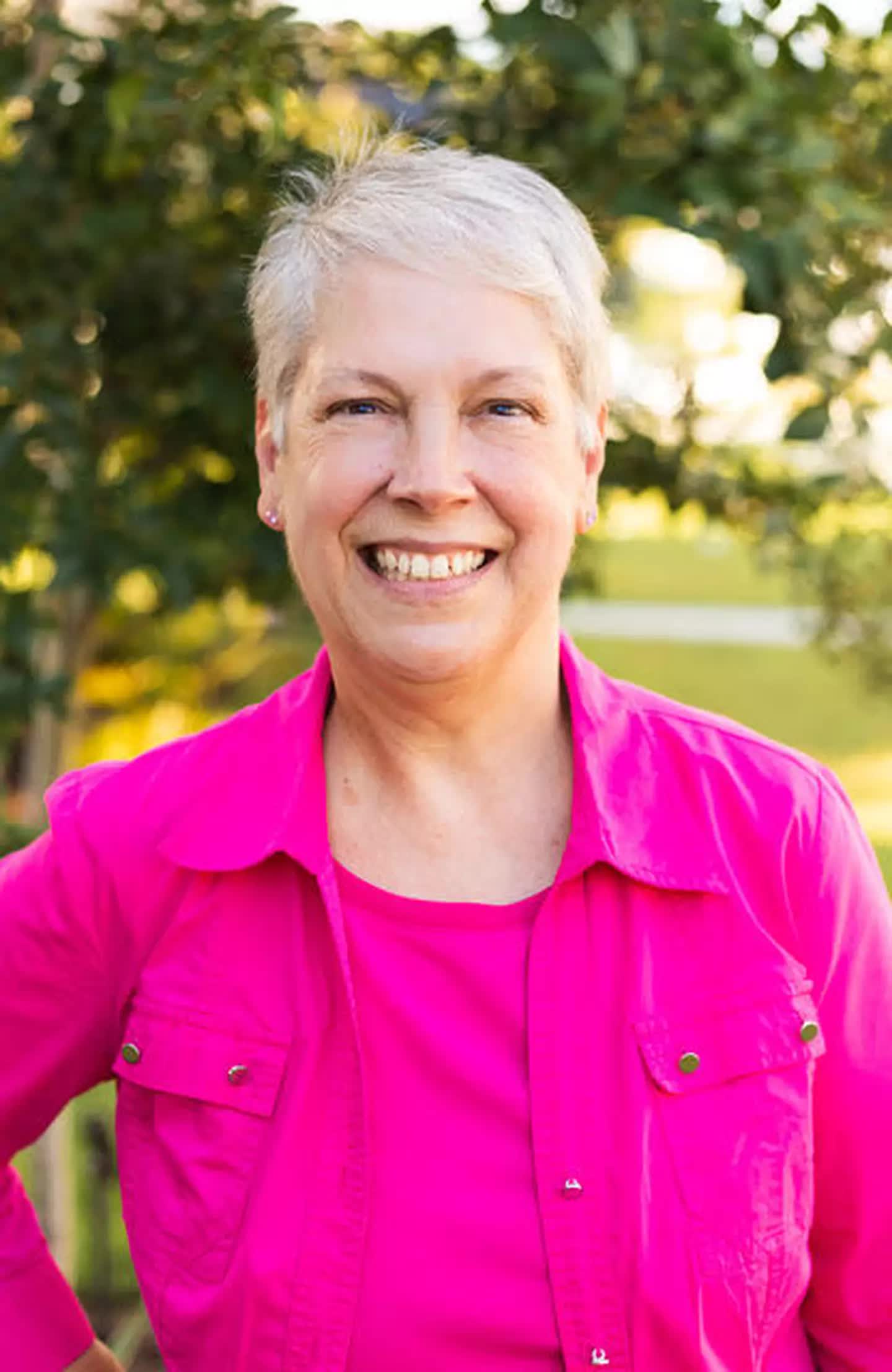 Award-winning author Melissa Henderson writes inspirational messages sometimes laced with a bit of humor. With stories in books, magazines, devotionals, and more, Melissa hopes to encourage readers.
Melissa is the author of Licky the Lizard and Grumpy the Gator. Her passions are helping in the community and church. Melissa is an Elder, Deacon, and Stephen Minister.
Follow Melissa on Facebook, Twitter, Pinterest, and at http://www.melissaghenderson.com
---
This article is part of our larger resource library of popular Bible verse phrases and quotes. We want to provide easy to read articles that answer your questions about the meaning, origin, and history of specific verses within Scripture's context. It is our hope that these will help you better understand the meaning and purpose of God's Word in relation to your life today.
Listen to our Daily Bible Verse Podcast Now!