Holidays are a funny thing. They come to us, handed down from our parents and grandparents, full of traditions, memories and significance. For the Christ-follower, Christmas is a day of celebration and remembrance honoring the fact that God sent His Son into the world as a baby, born of a virgin, for the express purpose of redeeming mankind back from the sin which separated the creation from its Creator. As believers, our celebrations are usually a mixture of cultural practices (Christmas trees, gifts, parties, lights, decorations, and references to a jolly elf named Santa) and its true focus on the events of Jesus' birth.
Perhaps you are like me, struggling to celebrate the real meaning of Christmas, so that it becomes not just an exercise in keeping up with activities and expectations, but an expression of our love for the Savior. A visit with Mary and Joseph during the very first, true Christmas, gives us four significant words to consider as we turn our hearts toward Christmas this Advent.
Surrender
"And Mary said, 'Behold, the bond slave of the Lord; may it be done to me according to your word.' And the angel departed from her" (Luke 1:38).
At its core, Christmas is about Jesus interrupting our world. Making an entrance. Disturbing our lives. Changing our plans. Mary was a young woman, probably just a teenager, betrothed to Joseph, a simple carpenter. Full of hopes and dreams, she was preparing for the time when Joseph would have completed their home and the wedding would take place. In the eyes of Jewish law, they were already married.
With just a few words from an angel, the life she anticipated with Joseph was completely altered. There's no way to know how fully she processed what this news really meant, but her faith in God was unshakeable. She didn't know how her future husband might react. She didn't have a chance to ask her mother for advice. Her immediate reaction was one of surrender to whatever the future held as a result of this great announcement.
Mary chose to surrender not only her physical body to carry the baby, but also her plans, her dreams, her expectations, and her hopes. She willingly, readily, agreed and humbly accepted what God had determined for her life.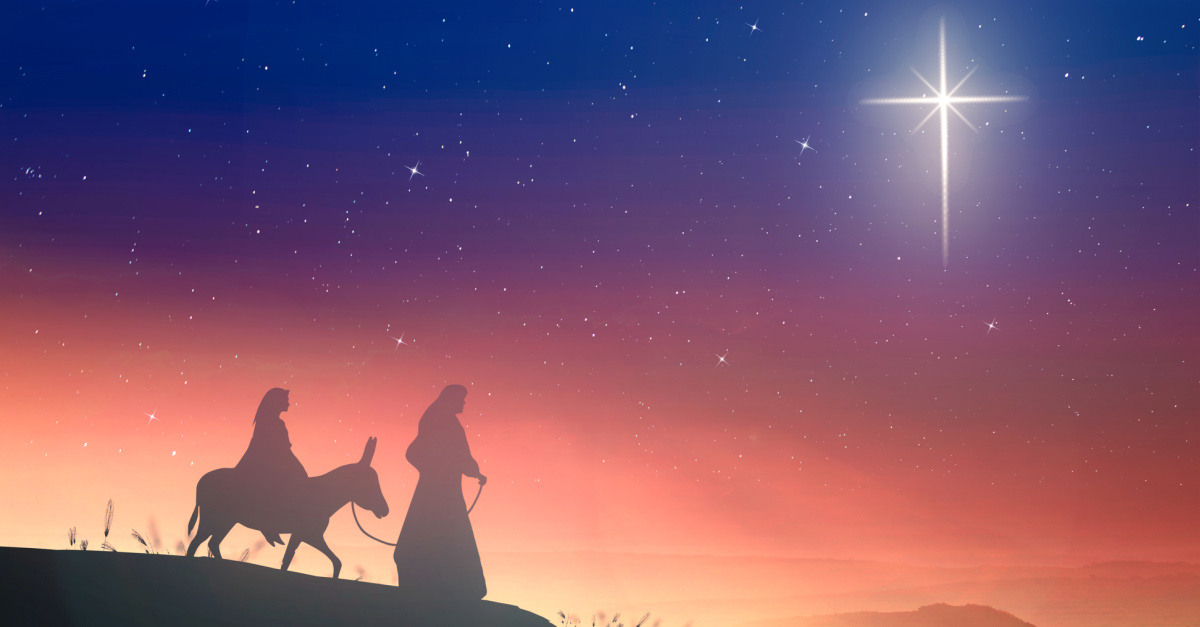 Photo credit: ©Getty Images/Boonyachoat
Believe
"And Joseph awoke from his sleep and did as the angel of the Lord commanded him, and took Mary as his wife, but kept her a virgin until she gave birth to a Son; and he called His name Jesus" (Matthew 1:24-25).
If you were a man engaged to a young woman, what would be your first thought if she came to you and told you she was pregnant, knowing that you had never engaged in a physical relationship with her? As we read Joseph's part in the Christmas story, we can't overlook that he was just an ordinary person like us. In fact, Joseph's first thoughts show us that while he did truly love and care for Mary, and this was not simply an arranged marriage, he still did not believe her. He had the legal right to disgrace her, and publicly expose what appeared to be a sin of adultery and unfaithfulness to their betrothal vows. But because he loves her, he decides to send her away secretly.
God interrupts Joseph's noble plan by sending an angel in a dream. He lets Joseph in on the good news. Mary has not been unfaithful but is telling the truth. The child has indeed been conceived by the Holy Spirit and she is innocent of any wrongdoing. God tells Joseph he has been chosen to be His Son's earthly father. He must decide if he will believe that Mary and the angel are telling him the truth, or act on his own intuition, and what the obvious circumstances would lead him to conclude.
Joseph chose to believe God. He set aside his own logic. He dismissed what others would tell him to do. He chose faith over his feelings and like Mary, surrendered his life to God.
Trust
"Joseph also went up from Galilee, from the city of Nazareth, to Judea, to the city of David which is called Bethlehem, because he was of the house and family of David, in order to register along with Mary, who was engaged to him, and was with child. While they were there, the days were completed for her to give birth. And she gave birth to her first-born son; and she wrapped Him in cloths, and laid Him in a manger, because there was no room for them in the inn" (Luke 2:4-7).
Can you imagine what Mary thought when Joseph came home and said, "We're going to Bethlehem"? Caesar, the ruler of the Roman world in which they lived, had declared that everyone had to register for a census. Since Joseph was a descendant of David (as was Mary), they were required to register in Bethlehem.
Bethlehem lies some 90 miles from Nazareth, a journey which would take ten days for them to walk. The ancient roads would wind up and down hills, through places where robbers and thieves hung about, and where wild animals freely roamed. This would have been a daunting expedition for anyone, but for a woman just days away from delivering a baby, it would have been unbearable.
Yet, we don't read about Joseph petitioning the governor for a proxy census form. We don't hear Mary complaining, or questioning. They simply chose to trust in God's timing. After all, Jehovah God would have known when Caesar would issue the decree and He knew that babies take about nine months to develop. Mary and Joseph were convinced that God was trustworthy, and He had a plan and purpose in this difficult journey.
One wonders if they had been reading the Old Testament prophecies to prepare themselves to bring up the Child, and remembered Micah's words, "But as for you, Bethlehem Ephrathah, too little to be among the clans of Judah, from you One will go forth for Me to be ruler in Israel" (Micah 5:2).
Joseph and Mary trusted God's timing because they had surrendered their lives to His purposes, and they believed His word.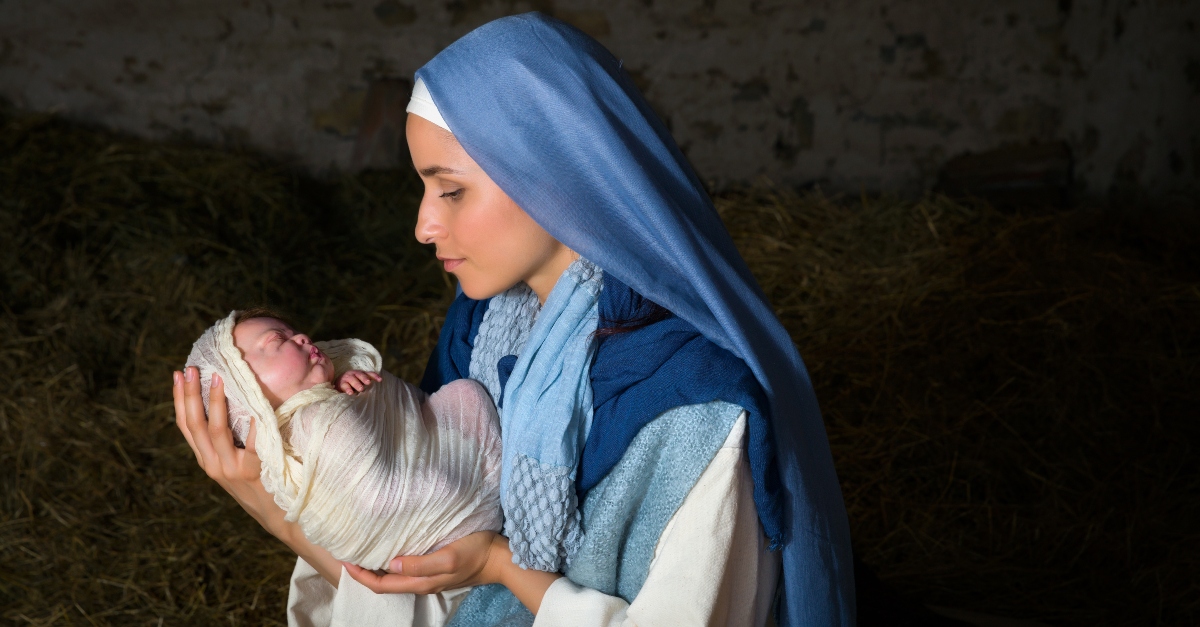 Photo credit: ©Getty Images/Studio-Annika
Obey
"Now when they had gone, behold an angel of the Lord appeared to Joseph in a dream and said, 'Get up! Take the Child and His mother and flee to Egypt and remain there until I tell you; for Herod is going to search for the Child to destroy Him.' So, Joseph got up and took the Child and His mother while it was still night and left for Egypt" (Matthew 2:13-14).
The events of Matthew 2 occur about two years after Jesus' birth. Mary and Joseph have made their home near Bethlehem. After the amazing visit from the Magi, they would have hoped to settle back into the simple routines of life, enjoying the delightful little boy named Jesus and growing in their love as a family. Unfortunately, things weren't quite so easy.
Joseph is warned in a dream that Herod is going on the rampage. He is angry that the Magi deceived him and is determined to eliminate any threat of a rival king. So he commands that all male children, two years old and younger, be killed. The angel tells Joseph in no uncertain terms to move quickly and get out of town, directing them to Egypt.
Joseph had a choice. If you've ever gone on even a short vacation with a toddler, you know it's not easy. They could have waited until morning. They could have stayed to pack up the house and make some plans on where they were headed. Instead, Joseph obeyed immediately. As soon as he awoke from the dream, he acted. The light of the new day's dawn found them well on their way down the road toward safety, out of Herod's reach.
Joseph and Mary obeyed without hesitation because their lives were surrendered to God, they believed the words the angel brought from God, and they trusted God's sovereign plan and providence.
Surrender. Believe. Trust. Obey.
Four simple, powerful words teach us how to respond when Jesus interrupts our world. Isn't that what Christmas is all about?
What is God asking you to give up? Is there a part of your life, a place in your heart, that you are struggling to surrender?
What promise has God made in His word that you aren't believing? Do you truly believe that Jesus is the Savior, the Son of God? Have you placed your faith in Him, or are you living by your feelings?
What is God asking you to trust Him with? Is there a circumstance you can't control? Has He asked you to do something that seems unbearable? Unreasonable?
What part of His commands are you struggling to obey?
Surrender your hopes and expectations. Let go of your plans.
Take God at His word and believe.
Trust Him to make your paths straight.
Obey without hesitation because He knows best.
Then you will know what it means to truly celebrate Christmas.
Photo credit: ©Getty Images/lukbar
---
This article is part of our larger Christmas and Advent resource library centered around the events leading up to the birth of Jesus Christ. We hope these articles help you understand the meaning and story behind important Christian holidays and dates and encourage you as you take time to reflect on all that God has done for us through his son Jesus Christ!
25 Hope-Filled Advent Bible Verses
Christmas Bible Verses & Scripture Story
The Birth of Jesus: Bible Story and Scripture Verses
Who Were the Wise Men?
Who Were the Christmas Angels?
Listen to our FREE podcast! The Characters of Christmas: The Surprising People in Jesus' Family: