How to Talk to God: What Does the Bible Say about Prayer?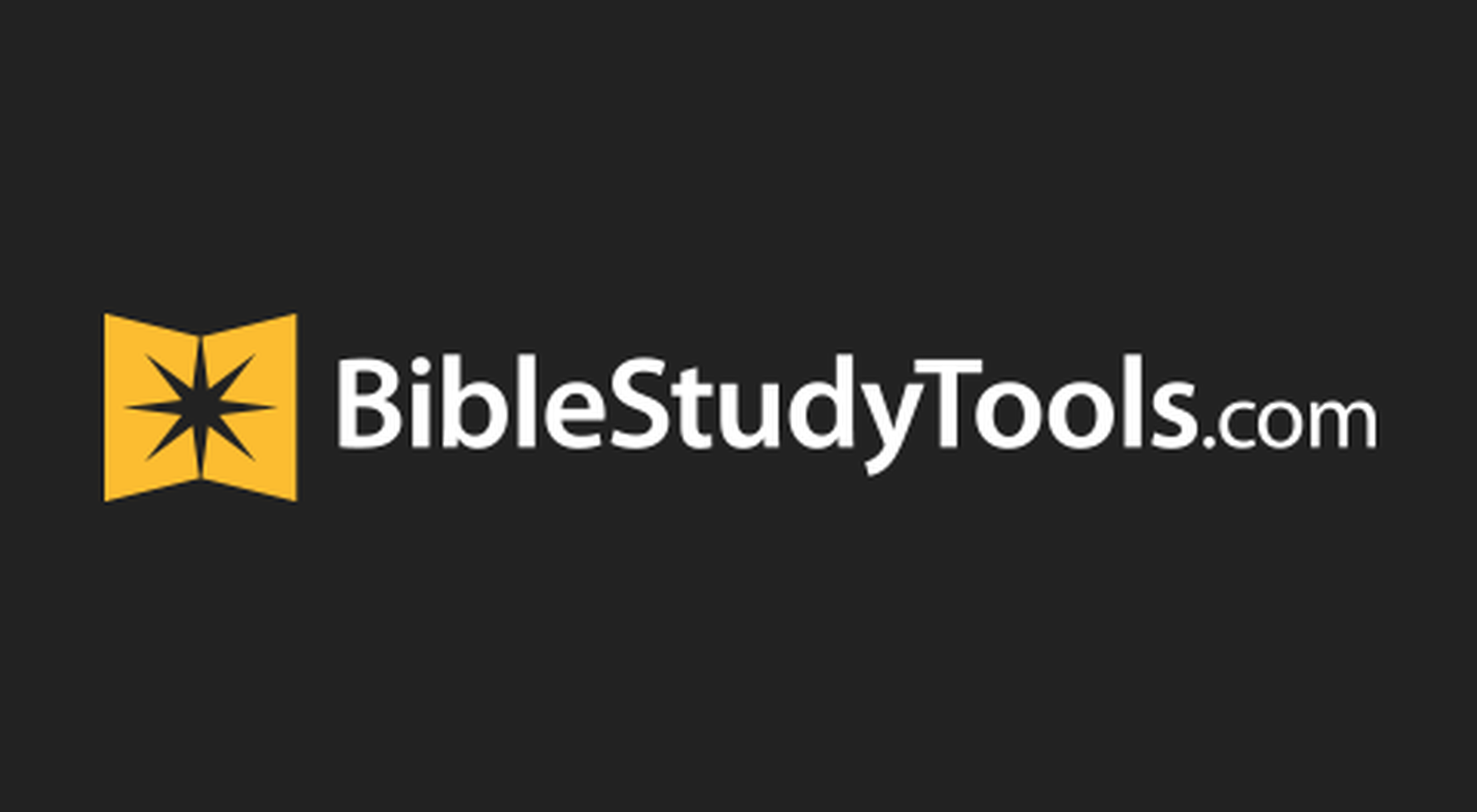 "This is the confidence we have in approaching God: that if we ask anything according to his will, he hears us." -1 John 5:14
Human beings are relational. Created in God's image (Genesis 1:27), our Father desires a personal relationship with us (John 3:16). The all-transcending, omnipotently sovereign God (Isaiah 46:9) is incredibly personal. He is aware, present, and compassionately involved in every detail of who we are (Psalm 18:30; 116:5). God does not require us to grow into a different version of ourselves in order to gain access to Him (Micah 7:18-19). He is here . . . now (Joshua 1:8-9); He hears us when we speak, especially to Him. (1 John 5:14) He faithfully holds true to His promise to be close to the brokenhearted (Psalm 34:18) and to love us unfailingly (2 Peter 3:9).
God desires our communication with Him. The biggest stretch of our faith is perhaps the inaudible moving of our God. Present-day people claim to hear from God via dreams. He probably isn't going to light a shrub on fire in our front yards to get our attention as He did through Moses and the burning bush. Yet, because of Jesus, His presence is no less palpable. How do we ignite conversation with our Almighty God? Through prayer. Because of Christ's sacrifice on the cross, we can talk to God and He back to us. Prayer teaches us how.
Is Talking to God the Same as Praying?
Prayer runs alongside worship in regard to the different ways in which we express our faith. Carefully memorized prayers repeated religiously, journaled thoughts, silent sacred moments with God, and hearts poured out through song all grab God's attention. Our Father's focus is on the content of the conversation more so than the delivery.
The invisible presence of our all-present God fuels the radical part of our faith. Talking to Him in the car, out on a run, in a church sanctuary or Bible study full of heads bowed. We can talk to God anywhere, anytime. In the real and raw life moments that leave us speechless, the gift of salvation flexes its most important muscle: The Holy Spirit.
"In the same way, the Spirit helps us in our weakness. We do not know what we ought to pray for, but the Spirit himself intercedes for us through wordless groans. And he who searches our hearts knows the mind of the Spirit, because the Spirit intercedes for God's people in accordance with the will of God." -Romans 8:26-27
What Does the Bible Say about Speaking to God?
Scripture is riddled with verses about prayer and verses instructing us how to pray. Jesus, Himself, gave us the greatest lesson on prayer in Matthew 6:9-13. A prayer that we have prayed in the English language for five hundred years.
"Pray then like this:
Our Father in heaven,
hallowed be your name.
Your kingdom come,
your will be done,
on earth as it is in heaven.
Give us this day our daily bread,
and forgive us our debts,
as we also have forgiven our debtors.
And lead us not into temptation,
but deliver us from evil."
In a desiringGod.org article, John Piper stated: "Jesus is teaching us how to pray to our Father -not to God in general, but to God as our Father." In his study of these prayerful verses in Scripture, Piper further explained the definition of hallowed: "We regard him as holy, see him as holy, sense him as holy, stand in awe of him as holy."He also reminds us it's essential to feel reverence toward God beyond regarding it as fact. "The devil sees it," Piper explained, "…the demon said to Jesus, 'I know who you are- the Holy One of God'" (Mark 1:24).
Many biblical heroes prayed God's will over their own. As Jesus faced the cross, He prayed for God to take it away — but then sealed His heart's intentions with, "but your will be done." The Book of Proverbs, written by the great and wise King Solomon, says the root of all wisdom is fear of the Lord. (Proverbs 1:7) Authentic prayer begins with a heart reverently devoted to God. The Holy Spirit searches our hearts and knows its intentions and motivations. Regularly watering our hearts in God's Word fosters genuine prayer. When we submit our lives into His sovereign hands, we can confidently pray, "Your will be done," just as Jesus taught.
3 Ways to Communicate with God
1. Talking to God through Prayer
There are many methods and acronyms to help guide us in how to pray, one of the most popular being A.C.T.S: Adoration, Confession, Thanksgiving, Supplication. Adoration sets our hearts right, giving praise to God for who He is. Confession expresses what Christ accomplished. Through salvation, our confessed sins are forgiven (1 John 1:9). Thanksgiving moves our hearts toward a state of gratefulness (As we grow with Christ even our trials begin to make it onto to this list). Supplication represents our prayer requests for help, healing, blessing, and beyond. Click here for 6 steps of prayer that Jesus teaches us in the example of the Lord's prayer.
2. Talking to God through Journaling
A.C.T.S. can also be helpful when journaling to God. Create a space dedicated to having quiet times with God. I, myself, use this method of prayer because, without an intent to stay focused, my mind drifts into my to-do list for the day. In fact, I keep a piece of paper next to my journal to jot down things that pop up to distract me. I write them down and then put it aside to return my focus to prayer.
Couple prayer journaling with daily devotional readings of Scripture to complete the conversation. God's Word pops up applicably to address our prayer concerns. Sometimes immediately, others over time. Those breakthrough moments are the incredible miracles that cement our faith and cause us to crave more time with Him.
3. Talking to God in Spontaneous Prayer
Megan Hill wisely addressed spontaneous prayer in her article, "Why Spontaneous Prayer and Planned Prayer are Both Important: "We need spontaneous prayer because we are dependent every moment on the Lord, and we are together dependent on him. Praying about something right in the moment reminds us of that very dependence." Scripture encourages us to "pray about everything" (Philippians 4:6-7). Though it's important to devote a part of our day to the Lord in prayer, we are wise to carry our conversation with Him all throughout it. For a prayer to jumpstart your prayer life, click here.
Can God Speak to My Dreams?
"In the last days, God says, I will pour out my Spirit on all people. Your sons and daughters will prophesy, your young men will see visions, your old men will dream dreams." -Acts 2:17
Yes, God can speak to us in our dreams. He can do anything! He is our Creator, our Father, and our omnipotent and sovereign God. We know it's possible because of first-hand accounts shared over time and biblical stories that reflect the power of God's movement in our dreams. He protected Jesus from death after birth through a dream:
"When they had gone, an angel of the Lord appeared to Joseph in a dream. 'Get up,' he said, 'take the child and his mother and escape Egypt. Stay there until I tell you, for Herod is going to search for the child to kill him'" (Matthew 2:13). God's ways are higher, and His timing is perfect.
"Dreams are simply night visions. And night or day, visions are one way God speaks to us." Job reminds us: "For God does speak- now one way, now another- though no one perceives it. In a dream, in a vision of the night, when deep sleep falls on people as they slumber in their beds, he may speak in their ears and terrify them with warnings, to turn them from wrongdoing and keep them from pride, to preserve them from the pit, their lives from perishing by the sword." -Job 33:14-18
For more verses about dreams, click here.
How to Hear from God & How to Listen to God
Does God speak to us directly? Yes. If we are willing and humbled to listen, we will hear directly from God. We may not experience the audible voice of God or experience a message delivered during a dream, but He is always evident in creation, His Word, answered prayers, and experienced miracles.
How does God speak to us? God speaks to us through our lives. To hear God, we must be tuned into the right frequency, the proper state of our hearts. Our hearts become hallowed before Him as we seek Him daily in His Word.
How does God's Word speak to us? God's Word is alive and active (Hebrews 4:12). The Holy Spirit translates our prayers to God and reveals our breakthroughs via God's Word, creation, and character. When we strain to see beyond our way and how we feel God should answer our prayers, we become open to His good, perfect, and just will. We begin to trust Him to defend us, guide us, and love us because of who He is.
How can we discern God's voice? The Bible says we will find Him when we seek Him with all of our heart. The prophet Jeremiah, who spoke that verse in chapter 29:13, reached out to a people far from God and running farther. He wept for His people and begged them to listen, but they turned away from his warnings, God's word, and toward their consequential destruction. When we seek God in His Word, we start to yearn for more than what we want to hear.
6 Bible Verses about Talking to God and Hearing from God
"I pray that the eyes of your heart may be enlightened in order that you may know the hope to which he has called you, the riches of his glorious inheritance in his holy people" (Ephesians 1:18).
"You will pray to him, and he will hear you, and you will fulfill your vows" (Job 22:27).
"Therefore I tell you, whatever you ask for in prayer, believe that you have received it, and it will be yours" (Mark 11:24).
"I call on you, my God, for you will answer me; turn your ear to me and hear my prayer" (Psalm 17:6).
"He will respond to the prayer of the destitute; he will not despise their plea" (Psalm 102:17).
"Then you will come and pray to me, and I will listen" (Jeremiah 29:12).
For more verses about prayer, click here.
Prayer is a gift. We no longer have to go through religious motions to have an audience with the One True God. Jesus' obedience to God's will in dying on the cross forever cemented our opportunity to have a personal relationship with God through the acceptance of Him. Perhaps, you wish to know more about who He is and want to experience prayerful conversation with God through His creation, His miracles, and His Word. Click here for examples of salvation prayers or pray the following:
Father God,
Today we praise You for Your sovereignty, Your omnipotence, and Your abounding Love. We stand in awe, hallowed by Your name. Thank You for Jesus Christ, Your Son, who came to earth and walked where we walk. He felt what we feel. He chose death on a cross in order to save us. To save me. Forgive me for my sins, Father. Restore my heart to mirror Yours. Refine my mind and body and soul to align with Your will and purpose for my life. Bless each step of my life from here to move forward toward You as I follow Jesus for the rest of my days. I believe in You. I accept Christ's sacrifice on my behalf, and I pray, today, to know you and seek you with all of my heart.
In Jesus' Name,
Amen.
If you prayed that prayer for the first time today, please reach out to us in the comments below or via email/social media. Contact a local pastor, church, or community of believers. If you need help getting connected, reach out to us. God Bless You.
For a Prayer for the Salvation of Others, click here.
---
"Megs" writes about everyday life within the love of Christ. She stepped out of her comfort zone, and her Marketing career, to obey God's call to stay home and be "Mom" in 2011. From that step of obedience her blog, Sunny&80, was born, a way to retain the funny everyday moments of motherhood. (https://sunnyand80.org) Meg is also a freelance writer and author of "Friends with Everyone."  She loves leading her Monday morning Bible study, being a dance mom, distance running and photography. Meg resides in Northern Ohio with her husband, two daughters, and Godlen-Doodle … all avid Cleveland Browns fans.
Photo credit: ©Thinkstock/BrianAJackson