This time of year is literally my favorite and not just for the Starbucks seasonal drinks or my fully stocked closet of cozy sweaters. Maybe it is my Northern roots or my childhood holiday memories that gladly welcome the chilly temps and early morning frost as invitations of celebration. This season is suddenly filled with the hope of homecomings and holiday gatherings, yet in all our planning and preparing we can often forget to pause and draw our attention back to the purpose of simply being present.
Being present is a difficult practice, isn't it? To be still and silent does not come naturally to most of us. In our world today, we are perpetually distracted by constant stimulation which feeds our lack of attention. It is this pattern of preoccupation that often clouds the beauty and wonder of God in each present moment.
When we take time to pause and turn our attention to the present moment with God, we are invited to bring our anxious souls into His caring presence. One author put it this way, "we are invited to pay attention to the enchanted world around us in a new way, to be open to the possibility of an encounter with God at every moment" (Recapturing the Wonder, 2017).
I wonder how much more hope-filled this season would become if we began to practice the art of being present as an opportunity to experience God's divine presence. I truly believe that as we cultivate our awareness of the present moment, we will experience the presence of God in a whole new way.
Setting Intentions
One way to bring attention to our present moment and reorient our minds to the awareness of God's presence in this season is through setting intentions. An intention is simply a direction you wish to follow. Naming an intention and reciting it throughout our day re-centers our perspectives and grounds us in the reality of God's presence.
Here are just a few intentions I have named from Scripture to direct my days, cultivate my communication with the Lord, and guide my mind throughout this season.
1. Today, may I not forget all that you have given me Lord.
"Bless the Lord, O my soul,
and forget not all his benefits,
who forgives all your iniquity,
who heals all your diseases,
who redeems your life from the pit,
who crowns you with steadfast love and mercy,
who satisfies you with good
so that your youth is renewed like the eagle's"
(Psalm 103:2-5).
"Make a joyful noise to the Lord, all the earth!
Serve the Lord with gladness!
Come into his presence with singing!
Know that the Lord, he is God!
It is he who made us, and we are his;
we are his people and the sheep of his pasture.
Enter his gates with thanksgiving,
and his courts with praise!
Give thanks to him; bless his name.
For the Lord is good;
his steadfast love endures forever,
and his faithfulness to all generations"
(Psalm 100).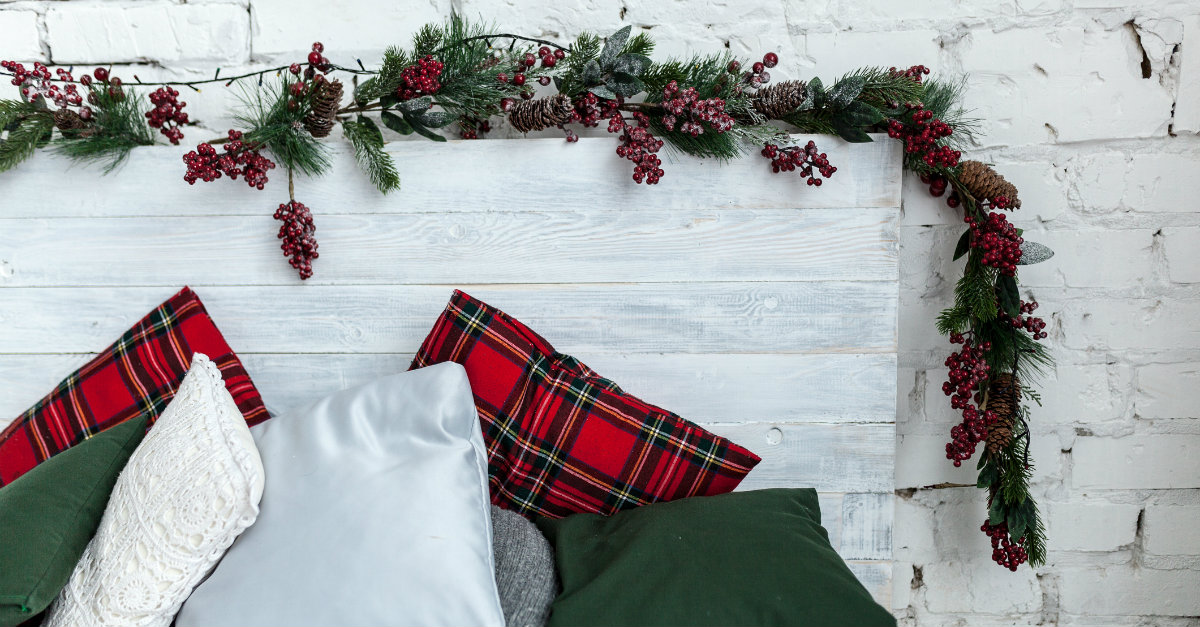 Photo credit: ©Getty Images/andreonegin
2. Lord, today may I remember that I am invited into the family of God, and may I live in that belonging.
"In love, He predestined us to adoption as sons through Jesus Christ to Himself, according to the kind intention of His will, to the praise of the glory of His grace, which He freely bestowed on us in the Beloved" (Ephesians 1:5-6).
"See what kind of love the Father has given to us, that we should be called children of God; and so we are" (1 John 3:1).
3. Today, may I be still and seek your strength, Jesus.
"For God alone, O my soul, wait in silence,
for my hope is from him.
He only is my rock and my salvation,
my fortress; I shall not be shaken.
On God rests my salvation and my glory;
my mighty rock, my refuge is God.
Trust in him at all times, O people;
pour out your heart before him;
God is a refuge for us"
(Psalm 62:5-8).
"Nevertheless, I am continually with you;
you hold my right hand.
You guide me with your counsel,
and afterward, you will receive me to glory.
Whom have I in heaven but you?
And there is nothing on earth that I desire besides you.
My flesh and my heart may fail,
but God is the strength of my heart and my portion forever"
(Psalm 73:24-26).
4. Lord, may I seek your peace and pursue it today.
"You will keep in perfect peace
all who trust in you,
all whose thoughts are fixed on you!
Trust in the Lord always,
for the Lord God is the eternal Rock"
(Isaiah 26:3-4).
"But the wisdom from above is first pure, then peaceable, gentle, open to reason, full of mercy and good fruits, impartial and sincere. And a harvest of righteousness is sown in peace by those who make peace" (James 3:17-18).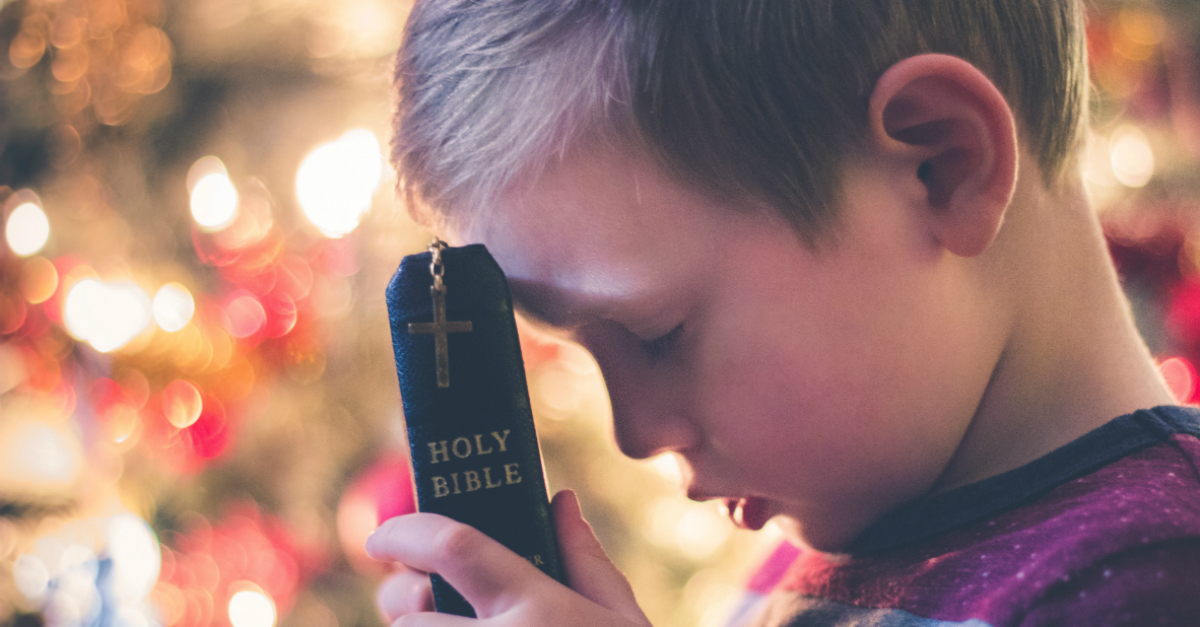 Photo credit: Unsplash/David Beale
5. Today, may I seek to be with you over anything I can do for you.
"Abide in me, and I in you. As the branch cannot bear fruit by itself, unless it abides in the vine, neither can you, unless you abide in me. I am the vine; you are the branches. Whoever abides in me and I in him, he it is that bears much fruit, for apart from me you can do nothing" (John 15:4-5).
"Come to me, all who labor and are heavy-laden, and I will give you rest. Take my yoke upon you, and learn from me, for I am gentle and lowly in heart, and you will find rest for your souls" (Matthew 11:28-29).
6. Today, may I extend your invitation of love to those around me.
"Beloved, let us love one another, for love is from God, and whoever loves has been born of God and knows God" (1 John 4:7-9).
"A new commandment I give to you, that you love one another: just as I have loved you, you also are to love one another. By this, all people will know that you are my disciples if you have love for one another" (John 13:34-35).
May these intentions and meditations restore our focus and center our spirits throughout this season. Let us remain present, speak these truths, and trust that God is still working in the midst of all that this year has brought us. I pray as we step into the holiday season, we may use these intentions to invite God into every moment and allow His truth to prepare our hearts and steady our souls.
Photo credit: ©Getty Images/Kerkez
Carley Marcouillier: A northerner by heart southerner by choice, Carley currently calls Virginia her home. After completing her Master's degree in clinical mental health counseling, Carley began to develop a passion for integrating the principles of counseling practice with the foundation of Christian theology. In addition to her clinical work, Carley is passionate about discussing topics of faith, theology, psychology, and everything in between on her social media platforms www.carleymarcouillier.com, Instagram, and Facebook
---
This article is part of our larger Christmas and Advent resource library centered around the events leading up to the birth of Jesus Christ. We hope these articles help you understand the meaning and story behind important Christian holidays and dates and encourage you as you take time to reflect on all that God has done for us through his son Jesus Christ!
25 Hope-Filled Advent Bible Verses
Christmas Bible Verses & Scripture Story
The Birth of Jesus: Bible Story and Scripture Verses
Who Were the Wise Men?
Who Were the Christmas Angels?
Listen to our FREE podcast! The Characters of Christmas: The Surprising People in Jesus' Family: