Are you familiar with the words 'He restores my soul'? There are songs with reminders of how God can restore our souls as we seek a relationship with Him. Have you needed your soul to be restored, refreshed, and renewed? When reading or hearing the words 'He restores my soul', a sense of peace and comfort can be found. The NIV translation says 'He refreshes my soul'. The Lord brings the restoration we all need and that only He can provide. Perhaps a time of disappointment or uncertainty has entered your life. Maybe hope seems far away. Go to the Father in prayer and seek hope and refuge in Him. When the words 'He restores my soul' are heard or spoken, pause and rest in His love. Share that love and hope with others.
What Does 'He Restores My Soul' Mean?
We all will face times of uncertainty, trouble, and worry. People of all ages experience trials at some point in life. Sometimes sadness takes over and we become exhausted spiritually, mentally, emotionally, and physically. I remember when my daddy was diagnosed with lung cancer. Then, years later my mother was diagnosed with breast cancer. Years later, I was the one who received the diagnosis of breast cancer. Doctors spoke the words, gave the diagnosis and treatment plan, and life changed in an instant. My soul was broken as I listened to the word cancer being repeated. I kept thinking, "Again. Why Lord? Why?"
Each time I heard the word cancer, my heart and soul felt burdened and weighed down by the unknown. Yes, I prayed. Day and night, I shared time with the Lord. I cried, I shouted, I lamented.
The Lord understood. Though those cancer diagnoses were years apart, the emotions ran strong and often wore me down. Questions poured out in my prayers. I asked the Lord for guidance. I told the Lord I was angry that cancer had come to my family. Once again, the Lord listened and held my family in His loving arms. Hope was found in Him (Isaiah 40:31 NIV).
When we read or hear the words 'He restores my soul,' we are reminded of the comfort only God can provide. He listens to our cries and hears every word. When we feel the weight of life is too hard, we can go to the Father, and He will restore our soul. He will lead us in paths of righteousness. He comforts the brokenhearted. He collects every tear.
The Father will bring restoration and renewal to our souls when we seek Him and ask for His help (2 Corinthians 5:17 NIV). God loves each of His children.
What Is the Context of Psalm 23?
Scripture shares how David recognizes that God watches over him and will take care of his every need. David was a busy man. He needed rest, reflection, and replenishment. David is listed as the author of this psalm. Whether battling a giant or making daily decisions, God was with David.
When our lives are consumed with busyness, our soul craves rest which can bring a time of reflection and replenishment.
The Psalms are a guide or hymnal for worship and prayer. Psalm 23 shares about the rest and renewal found in God.
Psalm 23 is often read aloud at funerals. Comfort can be found in knowing God guides our paths and restores our souls.
What Does 'He Restores My Soul' Look Like?
We've all experienced times of turmoil and stress. The days and nights become overloaded with things to do, bills to pay, appointments, decisions to be made, and much more. When the stress and busyness take over our thoughts, we can struggle with thoughts and actions. Perhaps decisions are made too quickly, and we learn later that we made the wrong choice. Maybe we've taken on too many responsibilities and we aren't giving our all to anything. Sometimes saying "no" to an opportunity gives someone else the chance to be blessed.
We may be honored to be asked to handle something, yet when we give that opportunity to another person, our soul can be restored and renewed.
Ask the Lord for help when you have questions. When your soul needs to be restored, ask Him for comfort and guidance. He is ready, willing, and able to listen and answer according to His plan for you.
When I am stressed, I go to the Lord and find peace. My heartbreak and exhaustion are turned to peace and calm when I place my concerns with Him. I am thankful that I don't have to handle everything on my own. God is with me.
When I have sinned and ask for His mercy and forgiveness, He listens, comforts, and forgives.
He restores my soul. That restoration brings calm to my soul.
Why Is This Phrase so Encouraging?
The world searches for hope in every moment. From radio announcements to television to social media, discouraging news makes the top story. As each report becomes more heartbreaking, we can be comforted knowing God is with us. Every mistake and every sin can take us further away from the Father.
Yet in Psalm 23, we find hope. When we read 'He restores my soul', we are reminded of the love, mercy, and forgiveness God has for His children. Encouragement can be found by reading or hearing the words of this psalm.
God's creations are loved by Him. Whatever we may encounter in this earthly life, we know that God will restore, renew, and refresh us.
When we are downtrodden, heartbroken, and exhausted mentally and physically, going to the Father is opening the door for Him to restore our soul.
When we are filled with joy, going to the Father opens the door to share thanksgiving for His provisions.
Reading Psalm 23 reminds us that no matter what happens in our daily moments, God will restore our souls and bring peace. This restoration may happen on earth or when we meet the Father in Heaven. His plan for us is greater than we can ever imagine. We can rest peacefully knowing God is in control.
If you are struggling with worry, anxiety, and/or stress, seek restoration with the Word of God. If possible, read aloud Psalm 23. Remember the love God has for you.
If you know someone struggling, perhaps you can read aloud Psalm 23 or send the Scripture via snail mail or email. Remind them of the love God has for all of His children.
Troubled times will come. God tells us that we will experience trials on this earth. He also shares that because of Jesus, our trials will be on this earth and not in Heaven.
In every stage of life, whether we are young or old, God can restore our soul, and give us the comfort and peace needed.
Father, thank You for loving us. Thank You for restoring my soul and bringing a renewal of mind, body, and spirit. When I rest in You, I find peace and comfort. Forgive me for the times I try to handle everything on my own. I know that when I go to You and place my worries in Your hands, You cover me with peace. I am thankful to be a child of God. Amen.
Blessings,
Melissa Henderson
Photo Credit: ©iStock/Getty Images Plus/Rawpixel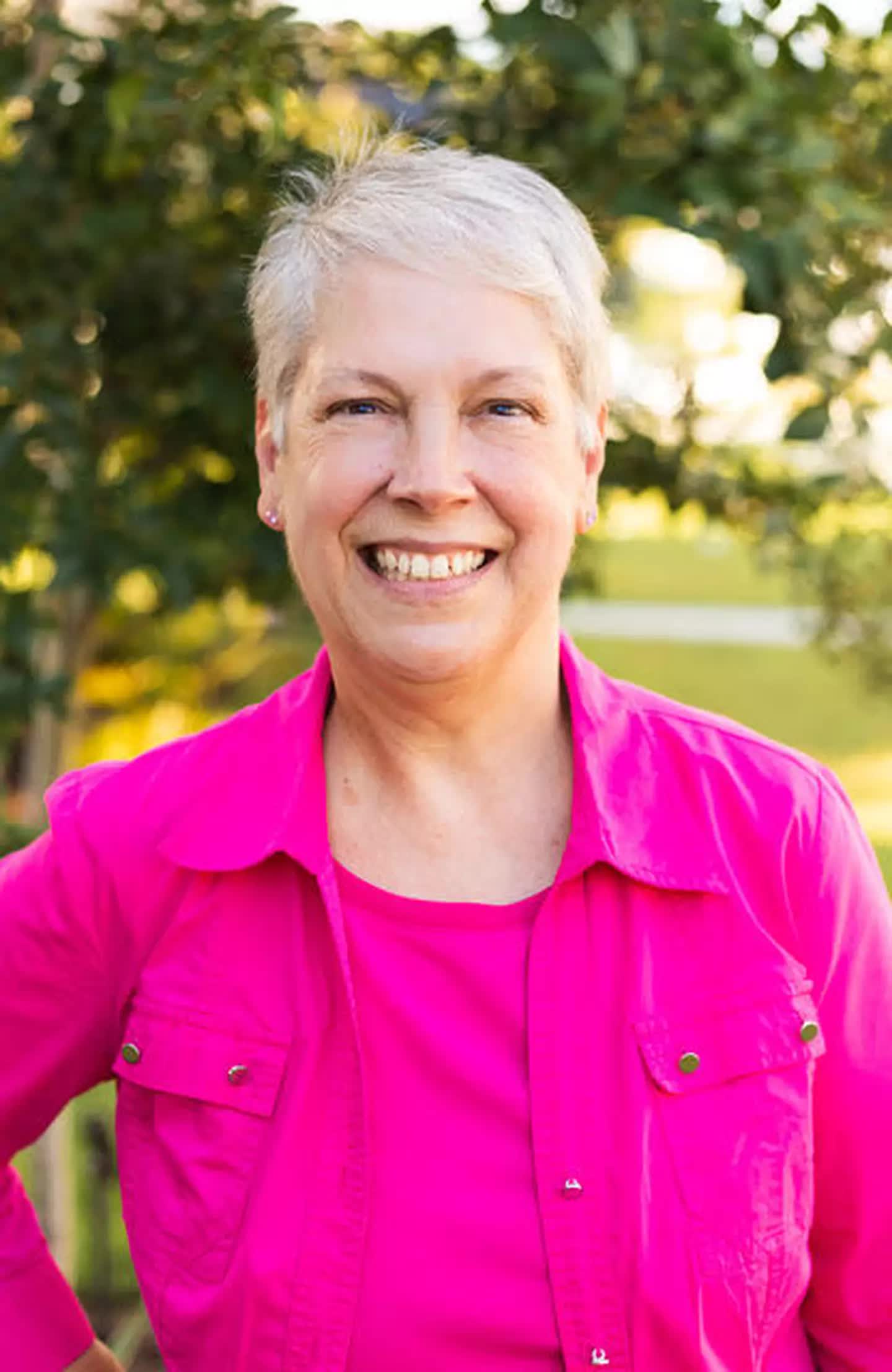 Award-winning author Melissa Henderson writes inspirational messages sometimes laced with a bit of humor. With stories in books, magazines, devotionals, and more, Melissa hopes to encourage readers.
Melissa is the author of Licky the Lizard and Grumpy the Gator. Her passions are helping in the community and church. Melissa is an Elder, Deacon, and Stephen Minister.
Follow Melissa on Facebook, Twitter, Pinterest, and at http://www.melissaghenderson.com
---
This article is part of our larger resource library of popular Bible verse phrases and quotes. We want to provide easy to read articles that answer your questions about the meaning, origin, and history of specific verses within Scripture's context. It is our hope that these will help you better understand the meaning and purpose of God's Word in relation to your life today.
Listen to our Daily Bible Verse Podcast Now!