What does the Bible say about complaining? At times in history, believers have asked this as a matter of curiosity, something to know to live by God's commands. While that still motivates us today, we also see that we are now in a complain-heavy culture. We constantly receive complaints from every corner of society, and that makes it vital to our mental and spiritual health to understand what God says about complaining. Even more, it's essential to access His power to resist the press of the crowd and exit the wide whining road.
The peer pressure to join in on the carping, groaning, moaning and protesting can be intense. Even within the church, complaining and grumbling are becoming more common. Just turn on the news, scroll through social media, or sit down at the lunch table and it doesn't take long before someone begins to complain about something. How do we resist, and why? God's Word has the answer.
Where Does the Bible Talk about Complaining?
God knows our design, and He is aware of our temptations. We were made for contentment, to be satisfied with God and all that He provides. But then sin entered in. Now, we are tempted to continual dissatisfaction, grumbling, murmuring, and mumbling against all that isn't right from our perspective.
Of course, things aren't all as they should be in our world. Confronting them is different from complaining about them. Identifying problems, working toward peace, advocating for justice, and serving others are all actions commanded by scripture. But moaning and grumbling don't accomplish those things.
Throughout the New Testament are scattered various verses about this particularly irksome form of speech. For example:
"Be hospitable to one another without grumbling." 1 Peter 4:9 NKJV
"Do not grumble against one another, brethren, lest you be condemned. Behold, the Judge is standing at the door!" James 5:9 NKJV
"Do all things without complaining and disputing, that you may become blameless and harmless, children of God without fault in the midst of a crooked and perverse generation, among whom you shine as lights in the world, holding fast the word of life, so that I may rejoice in the day of Christ that I have not run in vain or labored in vain." Philippians 2:14-16 NKJV
According to Peter, we are to welcome one another in and demonstrate hospitality without complaining. James tells us not to grumble about one another to avoid condemnation because our judge hears all things.
And finally, Paul weighs in specifically and clearly that we are to do ALL things without complaining or arguing! "All things" is comprehensive. That is a high calling! Of course, we need the power of the Holy Spirit to resist the pull of this generation's favorite pastime and instead, "hold fast the word of life." When we do, we shine as lights in the world – lights that guide others to a better way, the way of Christ.
God has plenty of suggestions about how we should spend our words – prayer, thanksgiving, building one another up, encouragement, and preaching His Word in all seasons. If complaining people have ever surrounded you, you can testify to the drain that places on the listener! To be surrounded by people with genuine gratitude, praise, biblical teaching, loving exhortation, and encouragement is like finding an oasis in the Sahara.
How Does the Bible Define Complaining?
God acknowledges that we will have needs and will recognize situations on earth that need to be addressed. His command then is to pray, rejoice, give thanksgiving, and make our requests known to Him. (Phil. 4:6-7) We are to love justice and mercy and walk with humility with our God. (Micah 6:8) All these are signs that when circumstances are not as they should be, we trust that our God will lead us to better circumstances or has a purpose for the current ones we cannot see.
Complaining, grumbling, and murmuring demonstrate a spirit of discontent. These are marks of someone dissatisfied with their situation and possibly with the "person running the place." Sometimes they are expressions of ingratitude for what we've been given.
Often complaints carry a judgmental or arrogant tone. We feel we deserve better than what we've received. Or we complain about the church leaders' performance. Or church leaders complain that the people in the pews only show apathy. These may be signs of situations that need changing. Complaining has an element of disgruntled behavior expressed but not addressed.
Why Does the Bible Say Complaining is a Sin?
One definition of sin is "to miss the mark." That's what complaining and grumbling do. It misses the mark for people who follow Jesus. God wants a relationship with us based on faith, trust, and constant communication through His Word and prayer. He wants us in relationships with one another characterized by love, service, and humility. He wants our words to be full of light and life. Grumbling and complaining don't fit into this matrix and miss the mark for speech worthy of people who have been delivered from sin.
One of the most famous demonstrations of the ugliness of complaining occurred in the wilderness after God had delivered the Israelites from slavery in Egypt.
Numbers 11:1 NKJV reads, "Now when the people complained, it displeased the Lord; for the Lord heard it, and His anger was aroused. So the fire of the Lord burned among them and consumed some in the outskirts of the camp."
The Israelites had suffered for generations under the Pharaohs of Egypt and had been subject to hard labor. Through miraculous intervention, God guided Moses, Aaron, and Miriam in leading the people out of bondage. They were now free and traveling to the Promised Land, full of milk and honey.
God provides water from a rock and food from the sky every morning as they travel. Manna was a wafer-like food they gathered every morning, just enough for each day. It was there every morning except Sabbath, and whatever they tried to keep overnight would rot. The day before Sabbath, they were allowed to gather enough for two days. Then, it remained fresh.
Here are people who have witnessed the ten plagues, the parting of the Red Sea, the destruction of Pharaoh's army, water pouring from rock, and food falling from the sky like dew. A pillar of fire leads them, and they know that Moses meets with God as a friend meets with a friend.
But, they begin to complain about the food. They miss the fare on which they dined in Egypt. Specifically, they miss "the cucumbers, the melons, the leeks, the onions, and the garlic" (Numbers 11:5). So, they grumbled. It's worth spending time reading through Numbers 11 and 12 (where Miriam and Aaron grumble against Moses) to see how seriously God takes these complaints.
Ingratitude is sinful. Refusing to be satisfied with God and stirring others up with our dissatisfaction is offensive because our God is a loving Father who cares for our needs and hears our prayers. This type of conversation can create a culture of complaint and discontent. It can turn people away from the Living God and send them following after idols.
Complaining is serious business. It's also unpleasant to be around. Anyone who has spent time around a person who makes a habit of moaning, children who whine, or an older adult who finds nothing satisfactory, knows how exhausting it can be. We need our energy and resources for all God calls us to do, and complaining diminishes our energy, faith, and testimony.
What Should Christians Do Instead of Complaining?
God tells us that we should address it when something isn't right. If people sin against us, we should tell them (not complain to everyone else around) (Matthew 18:15-17). If we are in need, we should pray. We need to pray for our own needs and pray for one another. If someone is sick, we should bring them to the elders for prayer and anointing (James 5:13-17).
The entire book of James is a wonderful message about the reality of suffering, the dangers of the tongue, and all that we can do instead of complaining. When battling the habit of complaining, it's worthwhile to turn to James for instruction.
In James 5, James encourages patience, perseverance, and focus on the knowledge that God is coming soon.
Christians are called to be like Jesus, which often makes us counter-cultural. There is probably nothing more counter-cultural in our times than doing everything without complaining and arguing.
That doesn't mean we tolerate abuse without taking action or discussing change. It means we don't sit around moaning, grumbling, and complaining about our situation. We pray. We consider God's Word. We get wise counsel from mature believers. Then, we take humble, patient action.
As we keep our eyes on Jesus and rely on the power of the Holy Spirit, we can resist this current complaint culture. When we do, we will certainly shine as lights in this world so that others may find their way to salvation.
Photo Credit: GettyImages/Prostock-Studio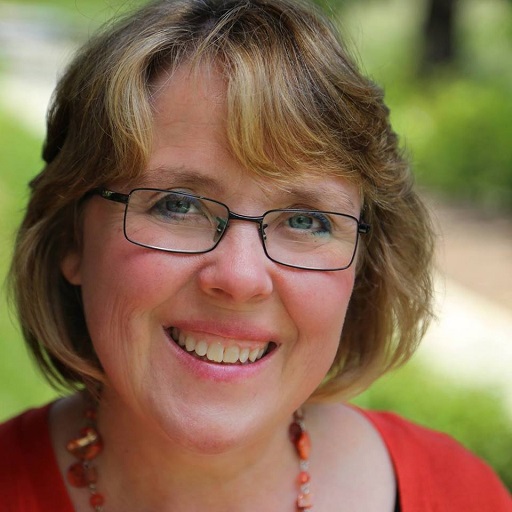 Lori Stanley Roeleveld is a blogger, speaker, coach, and disturber of hobbits who enjoys making comfortable Christians late for dinner. She's authored four encouraging, unsettling books including Running from a Crazy Man and The Art of Hard Conversations. She speaks her mind at www.loriroeleveld.com.