Malachi was a prophet who lived approximately 400 years before Jesus walked this earth. He was a messenger sent by God to declare certain truths to Israel on behalf of God. Malachi reminded the Israelites of their covenant with God, God's deep love for them, and called them to return to right standing with God.
The authorship of the book of Malachi is attributed to the prophet Malachi and falls into the category of the prophetic books of the Bible. In the book of Malachi, we find the passage that mentions a refiner's fire.
"But who can endure the day of his coming? Who can stand when he appears? For he will be like a refiner's fire or a launderer's soap. He will sit as a refiner and purifier of silver; he will purify the Levites and refine them like gold and silver" (Malachi 3:2-3).
What the prophet Malachi delivered by comparing God's influence to a refiner's fire was a powerful picture of what happens when God's people encounter his transformative power. We learn from this passage and other Scriptures that part of God's role in our lives is to refine us, just as a refiner would refine precious metals like gold or silver.
God knows our sins and our need for cleansing. We are precious to the Lord and for those of us who surrender to him, he will purify us.
What Does This Verse Mean?
The book of Malachi was addressed to Israel, who we know was God's chosen people. The prophet Malachi emphasized God's love for Israel and demonstrated the ways in which the Israelites had broken their covenant with God in many ways. God is portrayed as present and active in the lives of his beloved children. He deeply cares about and is moved by their wickedness and how they have disregarded the covenant between themselves and God. God longs for them to return to righteousness and to mend the broken relationship between Israel and himself.
In the third chapter of the book of Malachi, where we find this verse about the refiner's fire, Malachi wrote that the people of Israel had broken their covenant through injustice. The Israelites had accused God of being unjust and absent (see Malachi 2:17). God's response was that he will come to his temple with judgment and refine them. He is not an absent God, but one who is present and hears the cries of his people.
In the book of Malachi, we see God's loving pattern of redemption. When there is brokenness between God and humanity, God reaches down to redeem and restore what needs to be mended. God will do what he needs to do to be in right relationship with his children.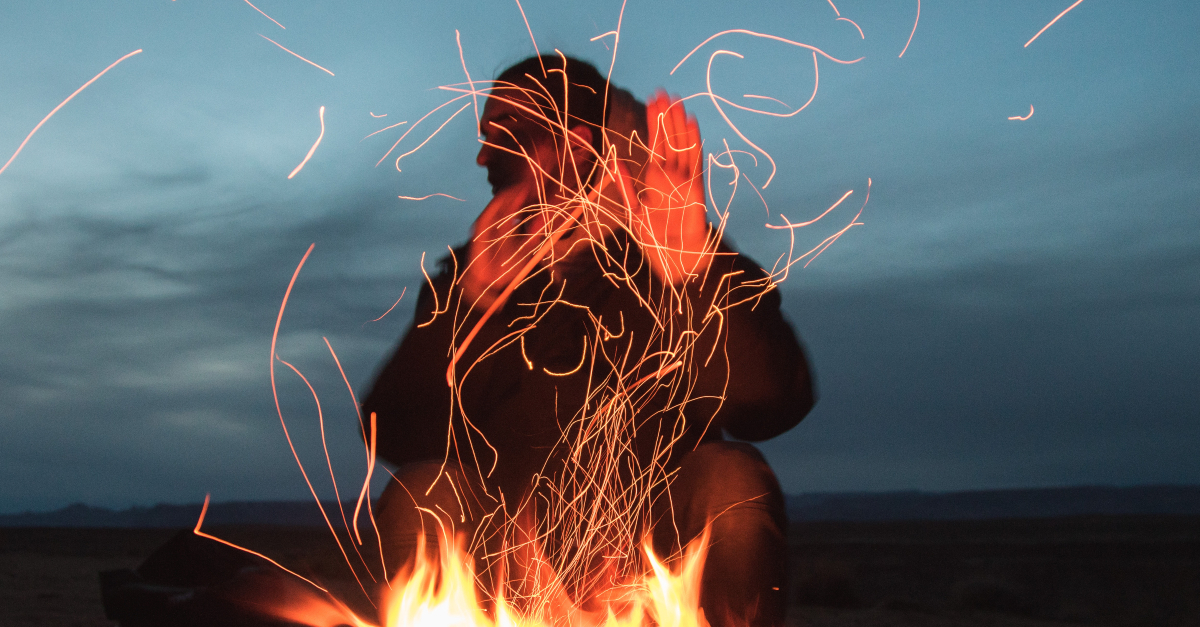 Photo credit: Pexels/Jeremy Bishop
What Is a "Refiner's Fire"?
A refiner's fire melts down a metal, such as gold or silver, for purification purposes. Once a metal is in its melted down state, the dross in the metal rises to the top and is then removed from the metal before it cools.
God spoke this analogy through the prophet Malachi to describe how he purifies our hearts. Just as a refiner's fire, God will draw out our dross – our broken, sinful ways – so that we will stand pure and righteous before him.
A refiner's fire does not destroy the metal, rather it allows the junk within to come up so that it can be removed. A refiner's fire does not consume, it makes the metal better and more valuable. This comparison helps makes sense of what God's redemptive work may look like and accomplish in each of us.
God will purify us in similar ways. He does not consume us, rather, being in relationship with God draws us to righteousness and away from sinfulness. God uses our suffering, our sinfulness, and our shortcomings to refine us just as a refiner's fire, so that the dross within our hearts will rise to the surface and can then be removed. How humbling to stand before God with hearts made pure.
Does the Bible Talk about Refining Fire Imagery Elsewhere?
The concept of being refined is seen elsewhere in the Bible. This repeated imagery within Scripture encourages us and reminds us of God's deep love for humanity which is shown through his desire that we have pure and transformed hearts. Righteousness is vital in the life of believers, and it is not something we can achieve on our own because we are sinful and broken. But by God's transforming love working in us, righteousness is possible.
The Prophets
Zechariah 13:9 – "And I will bring the third part through the fire, and will refine them as silver is refined, and will try them as gold is tried: they shall call on my name, and I will hear them: I will say, It is my people: and they shall say, the Lord is my God."
Isaiah 48:10 – "Behold, I have refined you, but not with silver; I have tested you in the furnace of affliction."
The Psalms and Proverbs
Proverbs 17:3 – "The refining pot is for silver, and the furnace for gold: but the Lord tests the hearts."

Psalms 66:10-12 – "For you, God, have tested us; you refined us like silver."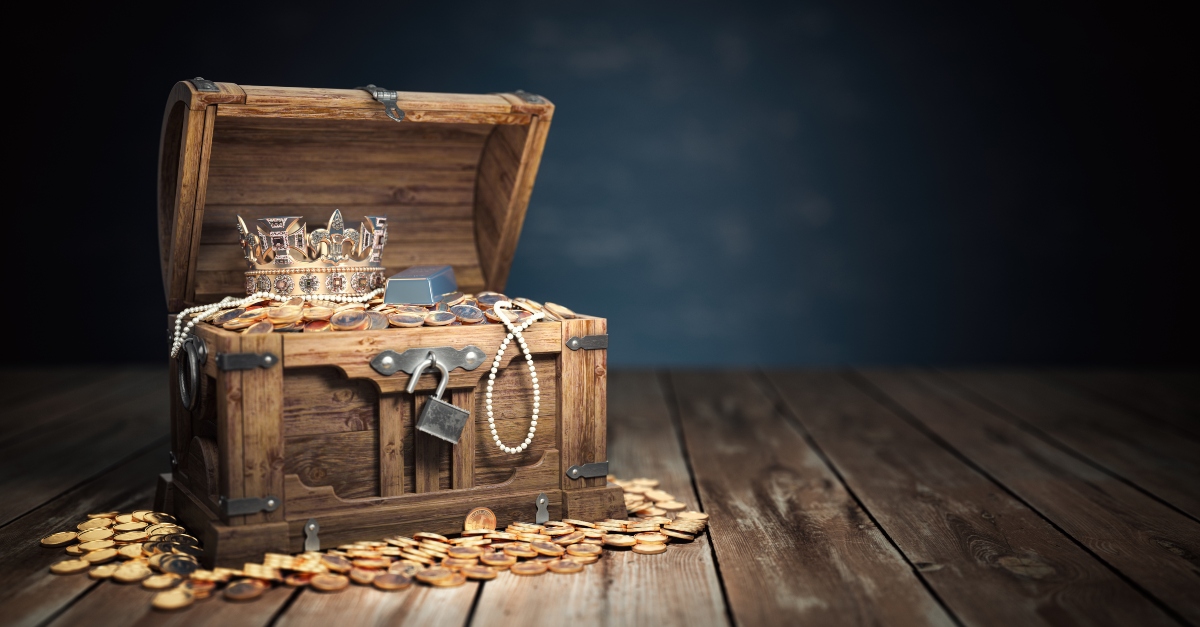 Photo credit: ©Getty Images/Bet_Noire
The New Testament
1 Peter 1:7 - These have come so that the proven genuineness of your faith—of greater worth than gold, which perishes even though refined by fire—may result in praise, glory and honor when Jesus Christ is revealed.
In all of these instances within Scripture that mention being refined, we see common truth relayed: that God refines us for a purpose and to make us more righteous, that God cares about the state of our hearts, and that we are refined so that our faith may be made complete.
What Does This Verse Mean for Us Today?
Malachi's words in this verse echo the never-ending mercy of God. We are not left in our own sin. We are not left to save ourselves. God cares about the condition of your hearts. God comes and meets us where we are and makes us pure, righteous, and spares us the pain of separation from him when we turn our hearts toward him. God loves his children and we can rest assure that he will refine those who embrace him.
When we go through afflictions and suffer, we can find hope that God will use those circumstances to draw us closer to him and to refine us. We can be certain that whatever we go through will never be endured in vain because God will strengthen our faith and purify our hearts.
When we need his redemptive work, or the refiner's fire, God will come. He will come to each of us and refine us so that we can be set free from bondages and strongholds, and the junk will be removed.
God is faithful and throughout Scripture we see a consistent message that he cares for his children and will allow us to go through trials and hardships – what we can consider the refiner's fire – to ensure that we will be in right standing with him.
God allowed Daniel to be thrown into the lion's den. God allowed Joseph to be sold into slavery by his brothers. God will allow us to go through hardships, but like Daniel and Joseph and many others, God will be there with us and save us. Going through the refiner's fire is part of God's redemptive work in our lives; it is not something we have to fear, but something we can welcome from our loving Father.
Photo credit: ©Getty Images/grafvision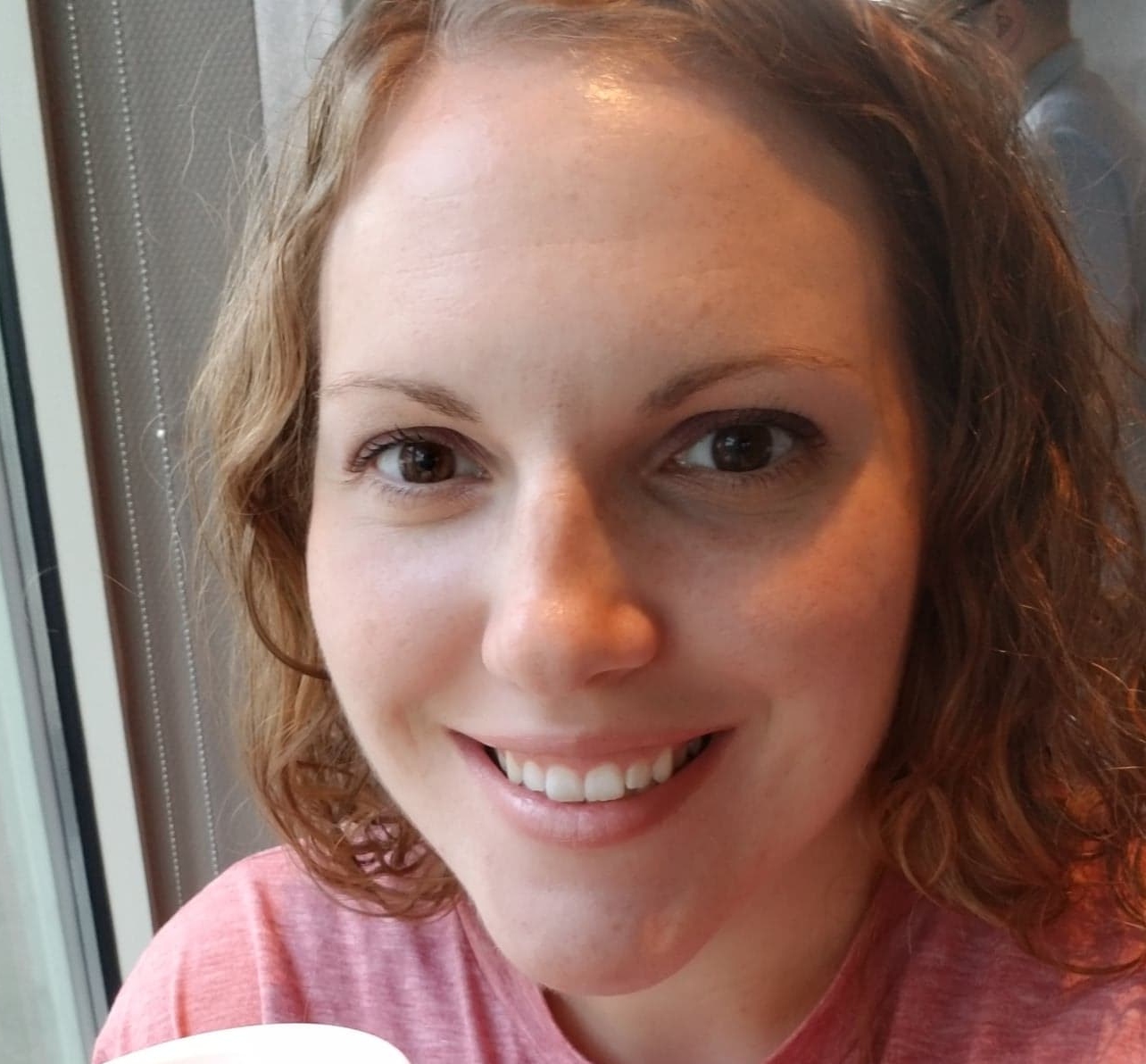 Pamela Palmer is a writer, chaplain, and the founder of upheldlife.com, the platform on which she produces weekly devotionals and faith resource articles to inspire keeping faith at the center of it all. She lives and thrives on Jesus, coffee, and music. She is in pastoral ministry and gets to share in the emotional and spiritual lives of many people, being a small piece of each journey. Pamela married the perfect man for her and they have two beautiful kiddos. She has been published on herviewfromhome.com and you can follow her at upheldlife.com, or on Facebook.com/upheldlife.
---
This article is part of our larger resource library of popular Bible verse phrases and quotes. We want to provide easy to read articles that answer your questions about the meaning, origin, and history of specific verses within Scripture's context. It is our hope that these will help you better understand the meaning and purpose of God's Word in relation to your life today.
Listen to our Daily Bible Verse Podcast Now!