We hear this term in Scripture and wonder exactly what and alabaster box means? Quite frankly, I have never used an alabaster box. If we do not fully understand what this is, then we cannot fully appreciate the gift of Mary as she poured out her alabaster box over Jesus' feet.
What Is an Alabaster Box in the Bible?
The alabaster box (or referred to as jar) is mentioned in three places in the Bible. The reference is to the woman Mary of Bethany (The same woman from the story of Mary and Martha). She boldly approached Jesus and poured out her expensive perfume to anoint Him. Her action was looked down upon by fellow onlookers; however, it was greatly appreciated by Christ Himself.
Bible Study Tools shares, "These boxes were made from a stone found near Alabastron in Egypt…the woman 'broke' the vessel; i.e., she broke off, as was usually done, the long and narrow neck so as to reach the contents. This stone resembles marble, but is softer in its texture, and hence very easily wrought into boxes." The dictionary goes on to share that the breaking of the box and perfume would have been very costly to Mary.
Where Does an Alabaster Box Appear in the Bible?
The alabaster box (or jar) only appears three times in the Bible.
Matthew 26:7 "a woman came to him with an alabaster jar of very expensive perfume, which she poured on his head as he was reclining at the table."
Mark 14:3 "While he was in Bethany, reclining at the table in the home of Simon the Leper, a woman came with an alabaster jar of very expensive perfume, made of pure nard. She broke the jar and poured the perfume on his head."
Luke 7:37 "A woman in that town who lived a sinful life learned that Jesus was eating at the Pharisee's house, so she came there with an alabaster jar of perfume."
What Is the Spiritual Meaning of an Alabaster Box?
Mary at Bethany did not just decide to randomly go anoint Jesus and give Him her everything. We see a clear relationship between Mary and Jesus. She sat at His feet many times regularly as she listened and learned from Him as her teacher and her friend (Luke 10). She experienced great loss and Jesus came to comfort during the death of her brother Lazarus, whom Jesus eventually rose from the dead (John 11). The deeper her relationship, the more this moment meant. It was not impulsive; it was from a rooted trust and an action of surrender of Jesus as the Savior.
The Spiritual meaning of an alabaster box can be applied in different ways. In one view, the box can represent our own lives. We ourselves can come broken like the box before a holy God and surrender to His sacrifice over our sins. We can have true freedom in that unhindered release of control.
The alabaster box can also symbolize giving God our best and our all. This was Mary's "first fruits" in a way. She did not bring the least, she brought her absolute best and most expensive item to pour over a more than worthy Savior. She believed Jesus, she anointed Him even before His death and burial. Mary teaches us to give the Lord our whole hearts and our whole lives. We are called to pick up our crosses and to follow Jesus. Matthew 16:24 says, "Then Jesus told his disciples, 'If anyone would come after me, let him deny himself and take up his cross and follow me." Mary denied herself of her most valuable possession and gave Jesus her everything. All that this world has to offer us is nothing compared to Christ.
A Crosswalk Devotional shares, "Mary loved Jesus so much that she gave all she had. She didn't just pour out a little perfume to anoint Him, she gave it all (see Mark 14:3-9). She couldn't put that perfume back in the bottle. She had broken it! Maybe it was her inheritance or hope chest. She didn't hold back any for a rainy day or her retirement."
When I think about the alabaster box, I also ponder how the item was made of stone. What a beautiful connection to the stone tomb of Christ? Although death was on the horizon for Jesus, His resurrection would be coming. As she carried in her hand her own stone item, it is a visual of an amazing trade off of our coming eternal death traded for the rolled away stone and eternal life secured through Jesus.
What Lessons Can We Learn from These Stories?
1. We like Mary can give Jesus our all, even if others do not understand
A Crosswalk Devotional shares, "When we give what we can, there may be plenty who don't understand. There may be plenty who ask, "Why you are 'wasting" your gift or your time?" Friends, don't let anyone stop you from sharing your gift the way God has called you to. Do what you can!"
Mary's offering was not received well by other disciples of Jesus. This reminds us that we are not in the business of awaiting man's approval for our spiritual acts of worship, but only God alone. Yes, we can be respectful of others; however, we answer to Jesus first. The disciples who thought this act of sacrifice was a waste, missed the beauty of the worship to the Savior. I love how Jesus welcomes her offering and shares its value. Maybe you feel like you are under attack for your obedience to the Lord by fellow believers. It can be a very difficult place to be, but ultimately, we do not serve man, we serve the one true Living God.
2. We Need to Count the Cost of Following Christ
Luke 14:27-28 shares about the cost of discipleship. "Whoever does not bear his own cross and come after me cannot be my disciple. For which of you, desiring to build a tower, does not first sit down and count the cost, whether he has enough to complete it?" Mary knew what she was doing. She had planned out and brought her alabaster box of great worth to Jesus where He was, she sought after Him to give her gift. When we are seeking to follow Christ, we need to consider what we are leaving behind and be aware of the weight of that decision. The joy of having Christ far outweighs the cost.
3. We Should be Slow to Judge the Gift Other Bring to Christ
Unfortunately, we all have sinned, and it is easy to fall into the trap of becoming judgmental of others. If we are not careful, we might begin to judge others who are whole-heartedly blessing the Lord with their "alabaster boxes." Mark 14:4 says, "There were some who said to themselves indignantly, 'Why was the ointment wasted like that?" After this, Jesus responded in Mark 14:6, "But Jesus said, 'Leave her alone. Why do you trouble her? She has done a beautiful thing to me…"
We need to take that message just as much as the disciples who were being hard on Mary. We need to leave others alone too. What Mary was doing was not sinful, it did not need correction or refining, she was a mature woman of faith who understood the value of giving her everything to Jesus. We can pray that we may we never be stumbling blocks in the way of others who are blessing the heart of God.
Whatever your alabaster box may look like, I pray that you can pour out your offering to the Lord from your heart like Mary. We each have opportunities to give glory to our Savior, let's start today.
Photo credit: ©GettyImages/PaulVinten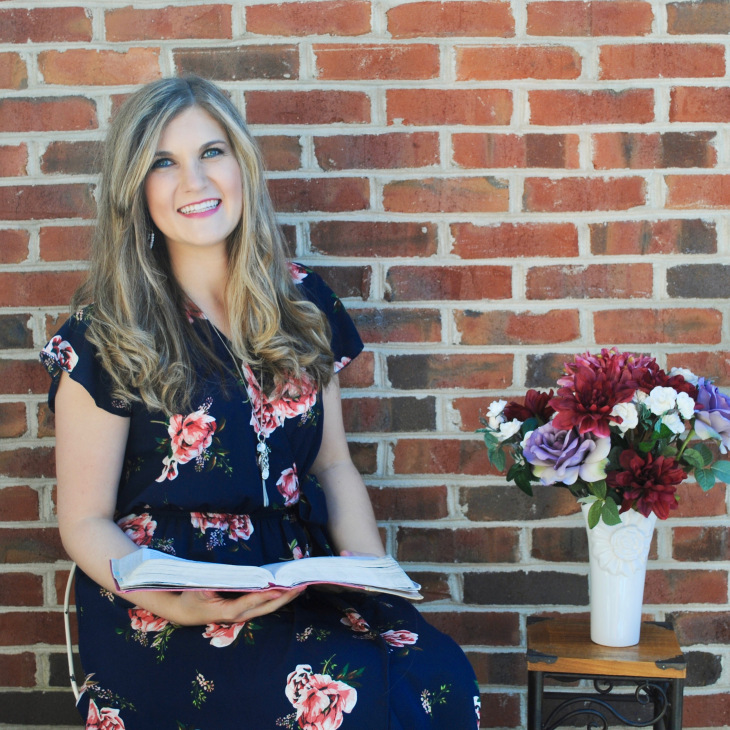 Emma Danzey's mission in life is to inspire young women to embrace the extraordinary. One of her greatest joys is to journey with the Lord in His Scriptures. Emma is a North Carolina resident and green tea enthusiast! She is married to her husband Drew and they serve international college students. She enjoys singing, dancing, trying new recipes, and watching home makeover shows. During her ministry career, Emma recorded two worship EP albums, founded and led Polished Conference Ministries, ran the Refined Magazine, and served in music education for early childhood. Currently, she is in the editing stages of her first two writing projects: a Bible study on womanhood and a non-fiction book on singleness. You can visit her blog at emmadanzey.wordpress.com