What Was Jesus' First Miracle?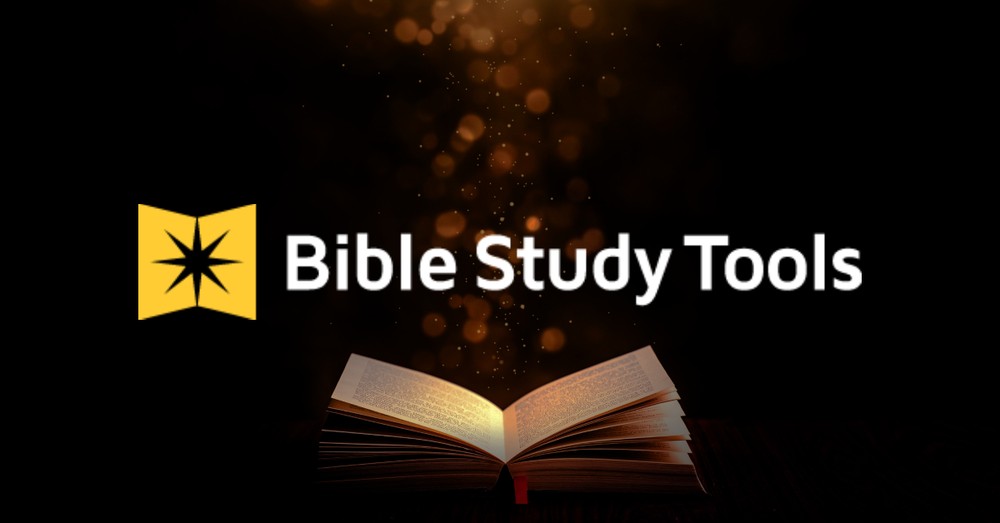 One of the best ways to get to know the Lord Jesus is to study His actions, to see when He acted and when He spoke. Seeing how He responded to others, as well as when He chose to walk away reveals much about His character, which believers are called to emulate.
An important and revealing moment in the life of the Lord was His first miracle. Though His immediate family knew He was special, and some in His community knew He was a great teacher, this moment was His first display of supernatural power, a hint at His divine nature. At a wedding, Jesus turned water into wine. This miracle helped a young couple save face before their community, continued the celebrations of a joyous occasion, and foreshadowed events that had yet to come.
The Bible compares the relationship between Christ and the church as that of a groom and his bride, and one day He will drink wine with His bride in Heaven, making it special that His first miracle was at a wedding, personal and joyous.
What Was Jesus' First Miracle?
The first few chapters of the book of John record the busy early days of Lord Jesus' ministry. He was baptized by John the Baptist, tempted in the wilderness, and called his first disciples. Suddenly, He has to participate in an event that seems almost commonplace compared to the Father and the Spirit being present at His baptism, and overcoming Satan in the desert. He is a guest at a wedding at Cana in Galilee.
Some theologians believe the bride and groom were relatives of Mary, the mother of Jesus. At this wedding, the servants began to panic because they ran out of wine. Culturally, running out of wine would make the family appear inhospitable, cheap, unwilling to spend money to take care of their guests. Being hospitable was, and still is, a cornerstone cultural value in much of the Middle East. Mary pressed Jesus into doing something about the situation.
There were six large stone jars meant to hold water for ritual purification that held a great amount of liquid. The Bible records:
"Jesus said to the servants, 'Fill the jars with water.' And they filled them up to the brim. And he said to them, 'Now draw some out and take it to the master of the feast.' So they took it. When the master of the feast tasted the water now become wine, and did not know where it came from (though the servants who had drawn the water knew), the master of the feast called the bridegroom and said to him, 'Everyone serves the good wine first, and when people have drunk freely, then the poor wine. But you have kept the good wine until now'" (John 2:7-10).
Jesus' first miracle - the transformation of water into wine happened not long after the first few disciples began following Jesus, and they were at the wedding with Him. He had not yet displayed personal, supernatural power in front of people, and John confirmed, "This, the first of his signs, Jesus did at Cana in Galilee, and manifested his glory. And his disciples believed in him" (John 2:11).
When Mary first approached her son to help do something about the wine running out, his response implies he did not want to do anything, saying, "Woman, what does this have to do with me? My hour has not yet come" (John 2:4b). It can seem that Mary used her maternal authority to make Jesus use His supernatural abilities for something as frivolous as beverages at a party. However, one of the main themes in the book of John is Jesus being as much God as He is man. Mary could not force Jesus to do anything. He also could not do something wrong, so this miracle was not immoral. It is not possible to know exactly what Jesus' intentions were, but He did attend the wedding, and He did perform the miracle.
What Is the Significance of This Miracle?
The miracle performed at the wedding at Cana foreshadowed future events, giving the Lord's disciples who were in attendance with Him a hint at His true nature, as well as His relationship with the world. None of Jesus' disciples were recorded to be at His baptism, though it is not impossible they were there or that they did not hear about it. However, this moment was the first demonstration of His power and authority.
Jesus did not openly declare He was the Son of God for a while during His ministry, waiting till the twelve disciples closest to him realized He was the Messiah on their own. "[Jesus] said to them, 'But who do you say that I am?' Simon Peter replied, 'You are the Christ, the Son of the living God'" (Matthew 16:15-16). This miracle would have been key in the development of His relationship with the disciples.
This miracle also speaks to Jesus' love of the church. Throughout the New Testament, the relationship between Jesus and His followers is compared to the love between a husband and a wife. Some verses include:
Ephesians 5:25 "Husbands, love your wives, as Christ loved the church and gave himself up for her."
Ephesians 5:29 "For no one ever hated his own flesh, but nourishes and cherishes it, just as Christ does the church."
2 Corinthians 11:2 "For I feel a divine jealousy for you, since I betrothed you to one husband, to present you as a pure virgin to Christ."
Matthew 25:1-13 "Then the kingdom of heaven will be like ten virgins who took their lamps and went to meet the bridegroom. Five of them were foolish, and five were wise … And the foolish said to the wise, 'Give us some of your oil, for our lamps are going out.' But the wise answered, saying, 'Since there will not be enough for us and for you, go rather to the dealers and buy for yourselves.' And while they were going to buy, the bridegroom came, and those who were ready went in with him to the marriage feast, and the door was shut. Afterward the other virgins came also, saying, 'Lord, lord, open to us.' But he answered, 'Truly, I say to you, I do not know you.' Watch therefore, for you know neither the day nor the hour."
Matthew 9:15 "And Jesus said to them, 'Can the wedding guests mourn as long as the bridegroom is with them? The days will come when the bridegroom is taken away from them, and then they will fast."
Performing this miracle at a wedding is a demonstration of Christ's love for those who seek a relationship with Him. Another key component of this miracle was the nature of the wine He made. After tasting the wine, the Master of the Feast said, "Everyone serves the good wine first, and when people have drunk freely, then the poor wine. But you have kept the good wine until now" (John 2:10b). Jesus made good wine, better than expected, and worthy of note. It is the first recording of Him drinking wine with His disciples, but the last time He said, "I tell you I will not drink again of this fruit of the vine until that day when I drink it new with you in my Father's kingdom" (Matthew 26:29).
Jesus made good wine in His first miracle, took some at the Last Supper, and will drink new wine with His church in Heaven, where there will be an event called the Wedding Supper of the Lamb. This is foretold in Revelation: "Let us rejoice and exult and give him the glory, for the marriage of the Lamb has come, and his Bride has made herself ready; it was granted her to clothe herself with fine linen, bright and pure" (Revelation 19:7-8). This miracle was an act of love, an initial demonstration of His power to His disciples, and held prophetic undertones.
What Kind of Other Miracles Did Jesus Do?
Turning water into wine stands out as unique among Jesus' other miracles. There was no specific Old Testament prophecy that it fulfilled. Most of His miracles not only fixed a problem that was beyond the help of anyone other than God, but it had been foretold by the prophets. He also performed these kinds of miracles more than once. He healed diseases several times, including leprosy. There are multiple accounts of him expelling demons. He fed thousands twice, and even brought people back from the dead more than once.
These miracles included:
Healings: John 4:43-54, Matthew 8:1-4, Mark 3:1-6, Luke 8:42-48
Casting Out Demons: Matthew 8:28-33, Luke 9:37-43, Matthew 12:22-23, Mark 1:21-27
Miraculous Provision: Luke 5:1-11, Mark 4:35-41, Luke 9:10-17, Mark 8:1-13
Raising People from the Dead: John 11:1-45, Luke 7:11-17
The prophet Isaiah predicted about the Messiah, "Then the eyes of the blind shall be opened, and the ears of the deaf unstopped; then shall the lame man leap like a deer, and the tongue of the mute sing for joy" (Isaiah 35:5-6). Later, Matthew would write in his Gospel, "the blind receive their sight and the lame walk, lepers are cleansed and the deaf hear, and the dead are raised up, and the poor have good news preached to them" (Matthew 11:5).
Turning water into wine is not on this list, and there is only one record of such a miracle, which speaks to its uniqueness.
Why Did Jesus Perform Miracles?
Jesus performed miracles to fulfill the word of the prophets, to glorify the Father, and to demonstrate His power and authority, all of which He did so that all would put their faith in him, believe, and be saved. In fact, if a person or group of people fully hardened their hearts against him, Jesus would not perform miracles for them. He condemned the Pharisees for demanding signs He knew they would reject, and did not perform miracles in Chorazin, Bethsaida, and Capernaum after those cities rejected Him.
God still works today, sometimes even miraculously. While different denominations may disagree about the extent to which they occur, none deny the power of God to work for those who love Him, or to bring the lost to Himself. The Word of God does warn against false signs and wonders, so Christians should test the spirits behind remarkable events. Understanding that miracles are a way to invite people into a deeper relationship with Him is important. Faith should not be dependent on seeing great miracles, but rather miracles can be a way to increase existing faith. It is okay to ask for the miraculous, but the relationship with the living Lord should not be dependent on it.
"Behold, I am the Lord, the God of all flesh. Is anything too hard for me?" (Jeremiah 32:27).
Related articles
What Is the Marriage Supper of the Lamb in Revelation?
Did Jesus Drink Wine, and Should We?
Who Is a Candidate to Receive a Miracle from God?
Photo credit: Unsplash/Alasdair Elmes
Bethany Verrett is a freelance writer who uses her passion for God, reading, and writing to glorify God. She and her husband have lived all over the country serving their Lord and Savior in ministry. She has a blog on graceandgrowing.com.