Imagine finding the perfect fishing spot and having no way to secure your boat so you can throw your line in and catch tonight's supper. You'd drift who-knows-where and miss all the fish. A boat, no matter its size, needs an anchor to keep it secure.
We too, as believers, might drift off our spiritual course without an "anchor." The writer of Hebrews penned this – "We have this as a sure and steadfast anchor of the soul, a hope that enters into the inner place behind the curtain" (Hebrews 6:19).
We will look at hope as an anchor for our souls — an anchor which keeps us leaning in to Jesus, the Founder and Perfecter of our faith (Hebrews 12:2). Let's investigate why we can celebrate this hope we have in Christ.
What Is the Context of Hebrews 6?
Hebrews 6 begins with an admonishment to "leave the elementary doctrine of Christ and go on to maturity, not laying again a foundation of repentance from dead works and of faith toward God." In other words, we are to grow in Him and not linger in immaturity, where we may not enjoy a secure footing,. This is what happened to those who professed but didn't combine their faith and belief, "…holding faith and a good conscience. By rejecting this, some have made shipwreck of their faith" (1 Timothy 1:19).
Verses 4-8 appear to be addressed to unbelievers, those who experienced some benefits of the Holy Spirit but did not fully surrender to the Lord Christ. Those verses aren't the topic of our investigation, yet since they are within the context of our key verse, they bear scrutiny. We rely on the whole Bible to help us understand passages which may not seem clear to us, and with that wisdom, let's look at what Jesus shared in Mark 4:1-9 (Matthew 13:1-9, and Luke 8:4-8 also relate this parable).
We know this passage as the parable of the sower (soils). Jesus began by commanding the crowd to listen to Him. At the end of the parable, He said, "He who has ears to hear, let him hear." Not everyone will "hear" Him, and not everyone will follow Him or love Him. This parable gives us insight into Hebrews 6:4-8, as does Hebrews 4:2, which states, "For good news came to us just as to them, but the message they heard did not benefit them, because they were not united by faith with those who listened."
Every writer knows to use contrasts to build their case, so their closing argument has greater weight toward its audience's understanding. That's what the writer of Hebrews, through the inspiration of the Holy Spirit (2 Peter 1:20), has effectively done in this chapter.
In the previous verses, the author leaves the reader hanging, as it were, by a thread.
By the time we reach verse 9, we want some good news, and we are led to the best news. The thread we hold is hope. The author says, "Though we speak in this way, yet in your case, beloved, we feel sure of better things — things that belong to salvation." Our hope is awakened.
The writer then cements the oncoming good news in verse 10 when he tells the readers God won't overlook their good works. In verse 11 we are told we have the full assurance of hope. A look at how we can imitate Abraham confirms faith and patience point toward that hope (vv. 13-18). Immediately before our key verse, we are confident of God's promises, for He (God) who makes the oath does not change and He cannot lie.
By the time we arrive at verse 19, we are primed for action. Hope is not a passive state. Earlier in verse 12, we are told not to be sluggish. We are to "hold fast to the hope set before us" (v. 18). Hope is to be an anchor for our soul. The chapter concludes with a stunning look at Jesus.
Who Is Speaking in This Verse, and to Whom?
The author of Hebrews is unknown, and many biblical scholars concur it may have been the Apostle Paul's work. Origen, one of the early church fathers, said, "Who wrote the epistle, in truth God knows." Ultimately, though, the author of Hebrews is the Holy Spirit (2 Peter 1:21).
The writer of Hebrews was speaking to a group of Hebrew believers (and probably some nonbelievers) who were undergoing a time of distress, and the method he first used to encourage them was to highlight the supremacy and adequacy of Jesus Christ.
What Does This Verse Mean?
"We have this as a sure and steadfast anchor of the soul, a hope that enters into the inner place behind the curtain."
Verse 19 includes a wonderful metaphor in its use of the word "anchor." Anchors are heavy, and they do not yield to currents which seek to move the vessels they stabilize.
The "we" spoken of here is believers. We have a hope, but a hope in what?
Our hope is in God through Jesus Christ. He Whom we can trust in everything and every way, never changes, always fulfills His promises, will never leave us or forsake us, and cannot lie.
There are three things which are eternal: God, His Word, and the souls of men and women. He has commanded us to love Him with all our heart, soul, mind, and strength (Deuteronomy 10:12; Mark 12:30). The hope of our soul is to be with the Lord forever (Philippians 1:21).
The inner place behind the curtain is an Old Testament allusion to the Temple. Only the priest was given access into the holy of holies, which was behind the curtain. When Jesus defeated death on the cross, the veil of the temple was split from top to bottom (from heaven to earth), giving believers admission to the throne of grace. God, in His grace and because of Jesus, "…made us a kingdom, priests to His God and Father, to Him be glory and dominion forever and ever. Amen" (Revelation 1:6).
Why Can We Trust That This Hope Is "Firm and Secure"?
Because the Lord is true, we can trust what these Scriptures tell us. Hebrews 6 reaffirms it is God who is the instigator regarding our faith in Him, and as we were reminded above, He cannot lie. Our hope is in the Creator of the heavens and the earth. No greater being exists, and no promise or will of our Lord will be thwarted (Job 42:2).
What Does This Mean for Us Today?
We live in a world of shifting sand, and it shifts a solid 180 degrees in opposition to our Lord and His commands. Massive persecution against Christians has come to many parts of the world, and believers face onslaughts of violent attacks and even death. In the U.S., persecution is not as bold, but we know the day is coming when, as churches in other nations do, we may have to meet in secret.
But not yet, and never without hope.
Our hope is pictured as "a hope that enters into the inner place behind the curtain, where Jesus has gone as a forerunner on our behalf, having become a high priest forever after the order of Melchizedek" (Hebrews 6:20).
As the Holy Spirit indwells us (1 Corinthians 3:16), we are anchored into the kingdom of God (Luke 17:21). Jesus said we are His (John 17:6) and we, in essence, bring the kingdom of God before all men. As kingdom dwellers, we are strangers and aliens here (Ephesians 2:19), but as we proclaim the good news of Christ, we rest in Him, and not in the wiles of the ever-changing world.
Hope as defined by the world is a striving after something(s) which may or may not come to the one who hopes. But our hope as Christians is in Almighty God and that hope is as strong as an anchor. We can be sure God will never let us go, nor will He be faulty in any way regarding His promises.
As Christians we fix our eyes on Jesus — our eternal hope — and the fulfillment of His kingdom. We are part of the "already-not-yet," part of His kingdom, yet waiting for His glorious appearing (Titus 2:13) or when He calls us home. We will see Him face-to-face. What a Savior. What a hope.
Photo credit: Unsplash/Nias Nyalada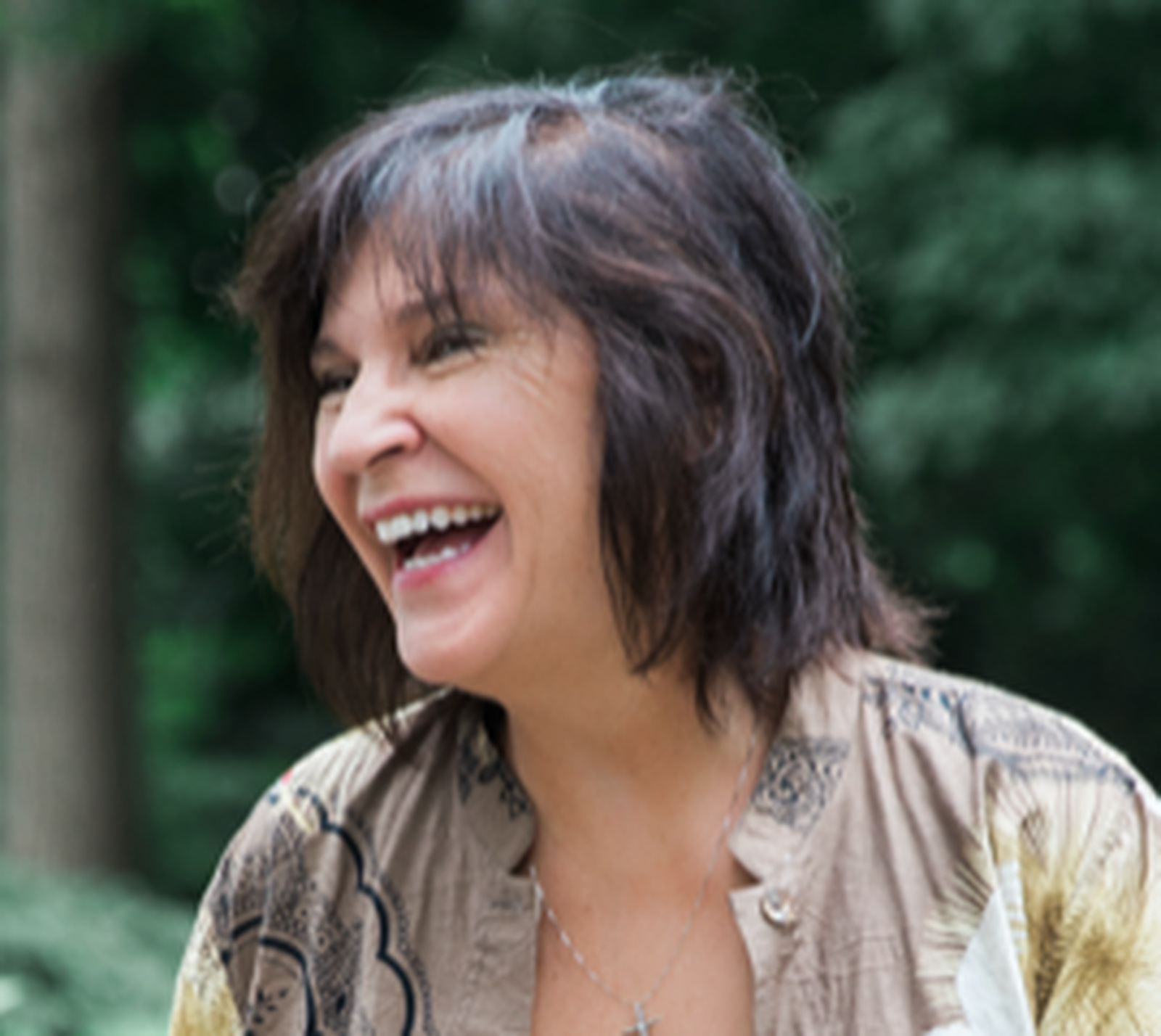 Lisa Loraine Baker is the award-winning author of Someplace to Be Somebody (End Game Press, February 2022). Lisa writes fiction and nonfiction and is currently co-writing a Christian living book with her husband, and a suspense novel.
Lisa is a member of Word Weavers, Int'l (as a critique partner and mentor), AWSA, ACFW, Serious Writer Group, and BRRC.
Lisa and her husband, Stephen, inhabit their home as the "Newlyweds of Minerva" with crazy cat, Lewis.