The beginning of a new year is often a time for setting goals, renewing our focus, and making plans for success in all areas of our lives. Many believers choose to make the new year a new starting line for Bible reading, and we support and encourage that! While you don't need a flip of the calendar to get started, we love seeing new readers start a reading plan that will help them study God's Word in a richer, deeper, and more meaningful way each day.
If you didn't already know, we have 17 different reading plans available on both our website and our mobile apps! You can choose a plan such as the "Classic" which gives you 3 passages a day for 365 days, or a shorter plan like "Daily Gospel" which focuses on the record of the life of Christ over 45 days. Whichever plan you choose, we want to help you make the most of it.
This year, we wanted to give you a tool that will help you in your Bible reading and studying, too. Whether you've been reading the Bible for years or decades, or even if this is your very first time seeing what the Bible is all about, this starter kit will help you dive in every day.
We have included an introduction that explains how to make the most of the starter kit, as well as a list of 10 helpful tips for your daily quiet times and a page for taking notes and recording important details from your reading.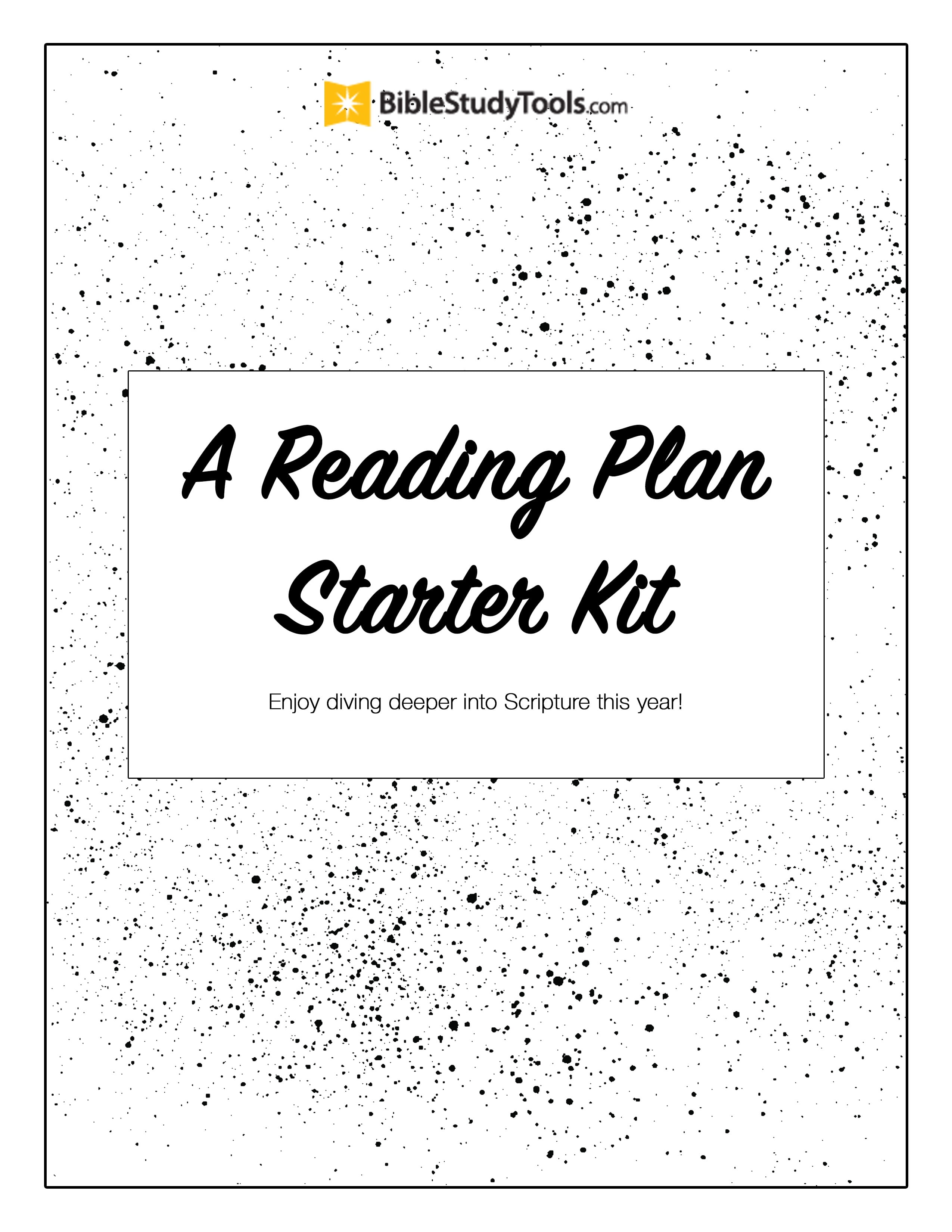 Download your BibleStudyTools.com reading plan starter kit here!
It's our hope and prayer that this upcoming new year brings you closer to the Lord as you study Scripture and read His words to you. We will be here every step of the way to encourage, equip, and support you in all of your Bible study needs!
Choose your reading plan today, download your starter kit, and you'll be set to start the new year off well as you soak up God's Word!