As a young punk rocker, I spent my fair share of time in thrift stores. I was always on the hunt for another weird shirt, like the bright orange one that said "I agree with Tyler and Pete" or the black one with white block letters that read "Please Don't Feed the Snowboarders." I also became a connoisseur of polyester pants, considering them both classy and cool. In those years, the thrift store represented a treasure hunt. But today in the thrift store, I saw the faces of the people—I saw the despair and economic gaps present in our society.
In the thrift store, I witnessed the frazzled mother, hoping to find the clothes her children needed. I saw the elderly man who was trying to make his social security check go a little further. I looked in the eyes of the hurting and felt their anguish and pain. My perspective is different than it used to be: I see more than I used to and feel more too. Perspective and exposure transforms our Christian walk.
Alleviating Poverty and Perspective
For many people, the problems of poverty are not pressing because of a lack of exposure. If you don't see the face of poverty everyday—or at least regularly—you don't realize just how real the problem is. When you see poverty everyday, it is hard to ignore it.
Throughout the Sermon on the Mount, Jesus aims to transform our perspective. He makes remarks like "Blessed are the poor in spirit, because theirs if the kingdom of heaven" and "Blessed are the merciful, because they will be shown mercy" (Matthew 5:3, 7 LEB). When our perspective changes to being poor in spirit, or exuding mercy, our entire lives also change. We realize that we too are poor and we too are in desperate need of mercy. And thus, we are willing to help and give.
Think about it for a moment: If you are poor in spirit, suddenly you see the poor just like you. If you are merciful in spirit, suddenly mercy becomes the norm. You desire to help the hurting. The thrift store becomes a place where your heart aches.
Walking in Alleyways, the Homeless, and Jesus
Exposure is critical. I realized this in my early twenties and thus started making intentional decisions to witness pain. I would walk through the downtown alley instead of the street. This forced me to walk by the sleeping homeless man, smell the urine around me, and witness a man dumpster diving. It made me aware everyday that poverty was real.
My time in alleyways often resulted in conversations. These conversations gave me chances to suggest to dumpster divers that they visit the local rescue mission. And of course, my alleyway conversations often gave me the opportunity to tangibly bless people by buying them a meal or cup of coffee. And then there were the times when Jesus came up—and I had a chance to spread the gospel. But at the very least, these alleyway walks forced me to change my perspective—to be aware of the wealth and poverty gap.
During my time in alleyways, I would often think of Jesus' comments on poverty. Jesus equated himself with the impoverished—noting that in their faces is his face. He said that when we clothe the naked, feed the hungry, give water to the thirsty, welcome the stranger, or visit the imprisoned, that we are serving him—we are doing it for him (>Matthew 25:27–40).
How are you exposing yourself to poverty? How are you serving Jesus today?
---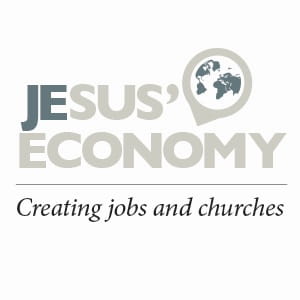 John D. Barry is the CEO and Founder of Jesus' Economy, a non-profit dedicated to creating jobs and churches in the developing world. To empower the extreme poor, Jesus' Economy also has an online fair trade shop. Partner with Jesus' Economy to bring the gospel to unreached people groups and help the poor: You can shop or give to help. Learn more at JesusEconomy.org.