Confession time: growing up my family started all things Christmas the day after Thanksgiving. However, as I have gotten older, I feel like it is not enough time to enjoy the incredible and cheerful music. I started listening to Christmas music in early November this year and have been enjoying a variety of new albums and Christmas worship.
The classic songs will be worn out on the radio soon enough, however, I have found that starting with unique albums helps me ease into the season without getting tired of the music by late December. Today, I am going to share a treasure box of Christmas worship songs with you that you will not want to miss this season.
You have to take a listen to Zach William's newest Christmas album titled, I Don't Want Christmas to End. One song that particularly stood out to me was his rendition of "Mary Did You Know?" The song begins unexpectedly with a rock 'n' roll, blues inspired feel. Zach's vocals are powerful and soulful. He sings his heart out and you cannot help but play this song – and entire album for that matter – on repeat.
A Tori Kelly Christmas is a must-have album to listen to every year. Her voice is exactly what you want to hear this time of the year. The song "25th" stands out with the joy, fun and incredible melody lines that she sings. Her message teaches us that being with the ones you love is more important than any of the material gifts. Get ready to dance when you listen to this song.
"Still Can't Sleep on Christmas Eve" is a catchy holiday song found on We The Kingdom's album, A Family Christmas. This group of talented musicians are not only a band, they are family. This song puts a smile on your face and brings back the feelings of anticipation of Christmas Day that you once had as a child. Other incredible worship songs like "Light of the World (Hosanna)" are on this absolutely wonderful EP.
Matt Redman's Christmas album, These Christmas Lights is so worshipful. The song "His Name Shall Be" will lead you straight into praising our great God. The chorus lyrics declare the names of God in a new twist on "The Hallelujah Chorus". Throughout the song, Matt paints a picture of the testimony of Jesus' holy birth and purpose for coming to save us from our sins. This makes for a great song to worship with a group of people.
Maverick City Music has a new incredible Christmas album titled, Maverick City Christmas. The entire album is extremely worshipful and invites us to celebrate the life of Jesus. Their song, "O Come, O Come Emmanuel" gives us a beautiful picture of the entry of our Savior Jesus coming from heaven to earth. This worship song can be used for corporate worship and personal time praise the Lord at home.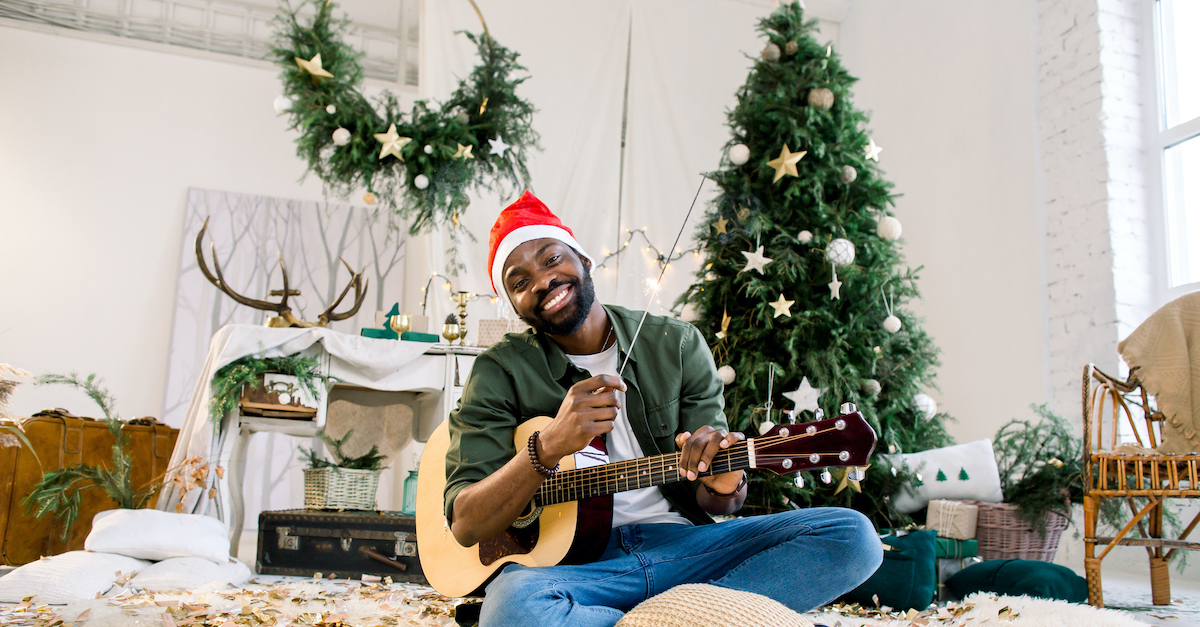 Photo credit: ©Getty Images/undefinedundefined
When you have a song as strong as "The Prayer" and two powerhouse vocalists, you get an incredible performance. Natalie's voice leads us to worshiping with her strength and control. Danny's voice invites us to praise God with his flare and power. I could listen to the two of them for days. "The Prayer" is featured on Danny's Christmas album, The Greatest Gift: A Christmas Collection.
It you are looking for some beautiful worship, "It Came to Pass (Worthy, Worthy)" is an incredible song from Vertical Worship's album It Came to Pass. This song truly points us upwards to our Savior Jesus. This song invites us into the Christmas story and enables us to glorify Christ. He is worthy of all of our praise.
It is always good to remember and reflect on why we celebrate the Christmas season. Francesca Battistelli brings the message of hope of the gospel through her song, "Messiah". With the beautiful piano and her angelic voice, we hear a wonderful melody inviting us into the Christmas season. This song would be phenomenal for corporate worship. Check out her album titled, This Christmas.
For King and Country never disappoints when it comes to catchy melodies and incredible beats. Their Christmas album, A Drummer Boy Christmas has the single "Little Drummer Boy," which revamps our Christmas music repertoire with powerful percussion and energetic vocals. This is a great song to get excited about the season as we reflect so much on the joy of Christ.
Riley Clemmons has been a breakout artist over the past couple of years. She has amazed us with her creativity, style, and strong lyrics. She has come out with a beautiful Christmas song called "The First Christmas" on her album The First Christmas. The song takes us on a journey of asking God to help us remember the significance of the very first Christmas when Jesus was born. Her vocal flair and finesse gets everyone wanting to sing along. This song transitions into the classic "Noel". Her voice is so easy to listen to and she will not be one you want to miss.
Whether you are waiting to listen to Christmas music or have already started, these are some wonderful options for music to ease into the holiday season. The classic songs are amazing, but sometimes we want to hear new songs. This is not a bad desire. We are actually told to sing a new song to God. Psalm 96:1 says, "Sing to the LORD a new song; Sing to the LORD, all the earth."
Remember in your listening and enjoyment of Christmas music to celebrate the true meaning of the season, Jesus. Whether you are celebrating Him through a happy upbeat song or adoring Him with a slower melody, praise Him with all your heart. He brought us His life, we can bring Him our song.
More from this author
Why Can't Non-Christians Take Communion?
What Can Biblical Stories of Planting and Harvesting Teach Us about Faith?
How Ephesians 4 Encourages Us to Share Truth in Love

Photo credit: ©Getty Images/Ezume Images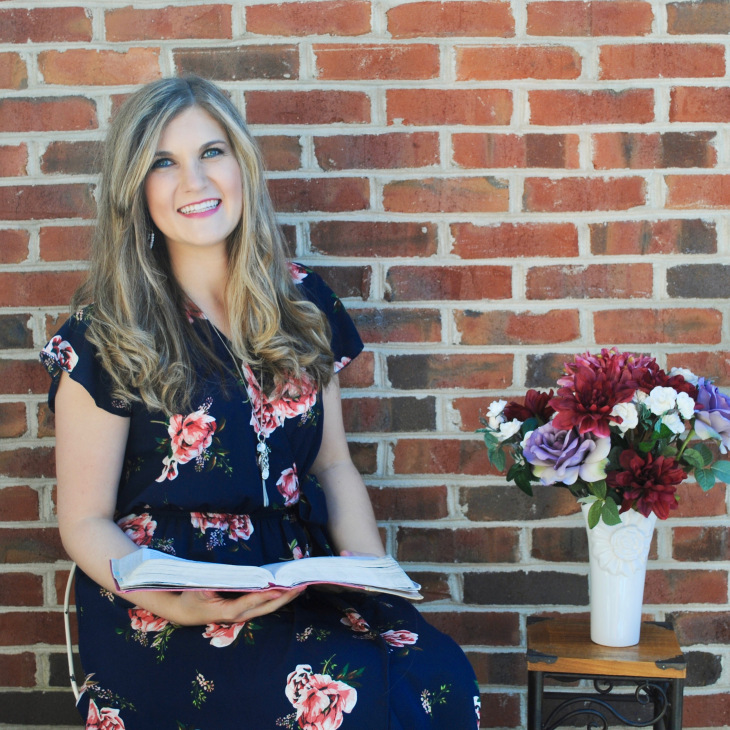 Emma Danzey's mission in life is to inspire young women to embrace the extraordinary. One of her greatest joys is to journey with the Lord in His Scriptures. Emma is a North Carolina resident and green tea enthusiast! She is married to her husband Drew and they serve international college students. She enjoys singing, dancing, trying new recipes, and watching home makeover shows. During her ministry career, Emma recorded two worship EP albums, founded and led Polished Conference Ministries, ran the Refined Magazine, and served in music education for early childhood. Currently, she is in the editing stages of her first two writing projects: a Bible study on womanhood and a non-fiction book on singleness. You can visit her blog at emmadanzey.wordpress.com