The livestream stopped, and I sat stunned and scared. The bravery to share what was actually happening on the other side of the world broke my heart wide open. The hidden suffering and tragic loss of life; the severe injustice and bravery of faith in the face of it was overwhelming. When there isn't much else we can do but pray, it's enough until God leads us to steps of action.
There is a real enemy in this world, powerful enough to kill, steal and destroy. Sometimes, it sure does seem like he's winning …unless we know better, unless we know how it will end. Joel Ryan wrote for crosswalk.com, "Demons are powerful forces that should be taken seriously, however, they are no match for God's perfect love and light, made available to his followers. (1 John 4:4). For the name of Jesus Christ is a name above all names, above all powers, and above all forces of darkness now and forever."
Peace is harmony and freedom. It's a settled spirit and contentment of heart and mind. "The God of Peace," Paul wrote, "will soon crush Satan under your feet." "Peace" in Romans 16:20 is defined by the Greek translation of the word as "the tranquil state of a soul assured of its salvation through Christ, and so fearing nothing from God and content with its earthly lot, of whatsoever wort that is." Quickness and speed in the eyes of God doesn't translate the same to us here on earth. What we think is long-suffering in the eyes of heaven is a heartbeat. Josie Siler writes, "God will either calm the storm or fill us with His peace and presence in the midst of the storm."
Paul wrote, "The night is nearly over; the day is almost here. So let us put aside the deeds of darkness and put on the armor of light" (Romans 13:12). The dark of the night is scarier than the light of day. For a time, I ran down the road in the early hours of the morning, before sunrise. "What are those low flying birds out there in the dark?" I asked a friend. After years of this routine, I learned those low-flying birds were not actually birds at all. They were bats – one of my all-time greatest fears! Here I had been running amidst my biggest fear and didn't even realize it! Once I did, I couldn't bring myself to stride down the road in the darkness anymore, not knowing what is out there flying around! I'd rather wait for the daylight!
We are constantly distracted by conflict and cynicism, but these are not the ways of the Lord. Living our lives within the love of Christ means we live in the light; He illuminates a different perspective for us, and leads us though the tempestuous waters of sarcasm and propaganda to His Truth. "In this new age we should put on the armor of light and clothe ourselves with Christ," the NIV Grace and Truth Study Bible states. "We are what we wear, so we should devote ourselves to the service of Christ. Focusing positivity on devotion to Christ will crowd out our sinful desires."
The light illuminates what we cannot see. Not just simply bats in the dark, but the attacks of our enemy in broad daylight. It's important to know he lies and isolates, so when we find ourselves thinking crazy falsities, or sitting alone, we are aware we're primed for an attack. Sometimes it's helpful to know a little bit about what's looming in the dark, so we can choose to illuminate our lives, our hearts and our minds with the Light.
Jesus is light, and He has already defeated the darkness. Darkness can agitate and throw curve balls, but the Light has already ultimately won in our hearts and lives. We only need to remember to turn to Him – to turn the light on.
When we walk out into our day, we can wear the freedom we have in Christ, even in areas of the world where freedom is only a fleeting hope and a dream. The freedom we have in Christ trumps any worldly freedom we can attain. The entirety of pain endured across the continents is too much for our hearts to bear. We were never meant to bear every burden which crosses our news feeds and floats past our eyes as we scroll. Our hearts break wide open to so much, and we may feel helpless to change any of it. Confidently, we can storm the gates of heaven in prayer, and trust if there is an action we can take, God will make it known.
Genesis 3:15 reads, "And I will put enmity between you and the woman, and between your offspring and hers; he will crush your head, and you will strike his heal." The end has already been foreseen. Satan loses. "The offspring of the woman would eventually crush the serpent's head," NIV Study Bible explains, "a promise fulfilled in Christ's victory over Satan- a victory in which all believers will share." One day, there will be no more sadness, unfairness, injustice, pain, sickness, death, terrorism, mass shootings, global pandemics, massive earthquakes and tragic wildfires. One day all the pain will dissipate as Jesus returns for His church.
Our part to play in the story of the glory of God is mysterious. He has placed a purpose in every human heart to glorify Him. As Paul wrote, "the grace of our Lord Jesus Christ" is with us. Paul wrote to the Corinthians, "May the grace of the Lord Jesus Christ, and the love of God, and the fellowship of the Holy Spirit be with you all" (2 Corinthians 13:14). The Spirit of the Living God lives in every Christ follower. We have a power and a peace in Jesus which cannot be stripped away by any evil intent. We may forget we possess it, become distracted and distressed, but we can easily turn, remember, and return to Him.
More from this author
What Does True, Sincere Love Look Like?
A Comforting Reminder: God Listens to Us
God Patiently Walks with Us through Awkward Moments

Additional Resources:
NIV Study Bible, Copyright © 1985, 1995, 2002, 2008, 2011 by Zondervan.
NIV Grace and Truth Study Bible. Copyright © 2021 by Zondervan.
Photo credit: Unsplash/Riccardo Mion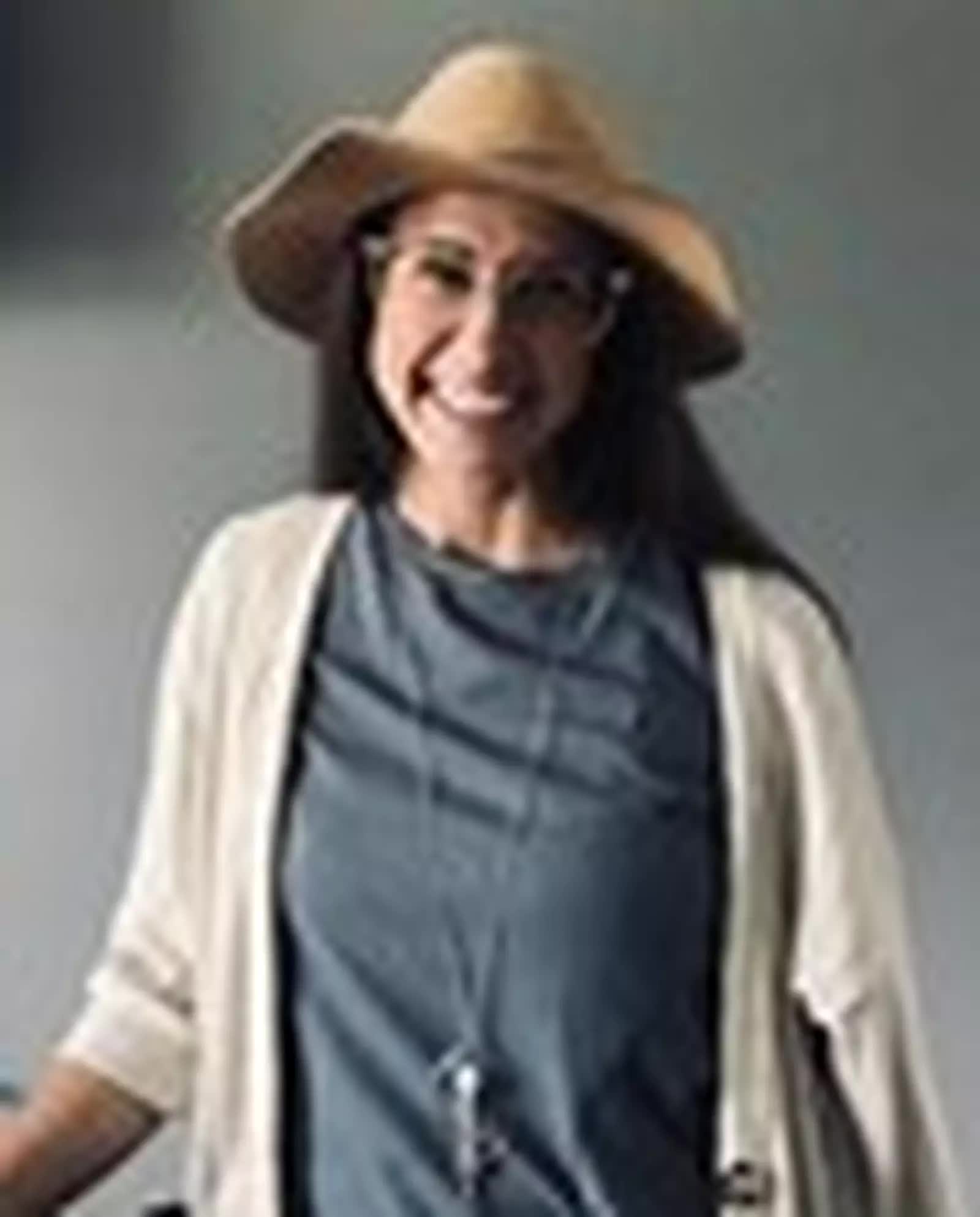 Meg, freelance writer and blogger at Sunny&80, is the author of "Friends with Everyone, Friendship within the Love of Christ," and "Surface, Unlocking the Gift of Sensitivity," She writes about everyday life within the love of Christ. Meg earned a Marketing/PR degree from Ashland University but stepped out of the business world to stay at home and raise her two daughters, which led her to pursue her passion to write. She has led a Bible Study for Women and serves as a Youth Ministry leader in her community. Meg, a Cleveland native and lifelong Browns fan, lives by the shore of Lake Erie in Northern Ohio with her husband, two daughters, and golden doodle.