If you have been celebrating Christmas for any amount of time, then you know that one of the most popular compositions in the history of hymns is the Hallelujah Chorus at the end of George Frideric Handel's Messiah. Whether you heard this song at a Christmas church service or on the radio in December, it is a timeless classic. Today we are going to break down the names of Jesus from the Hallelujah Chorus.
Britannica tells us that Messiah by Handel is the most performed oratorio of all time. Tucked inside of this work of art is the conclusion, Hallelujah Chorus. There is a story commonly shared about why people will stand during this piece.
According to Reverend Richard White from The Anglican Planet, "The opening performance was scheduled for Easter, not Christmas." He also shares that although it is not completely proven, it is said that when "George II first heard 'The Hallelujah Chorus' performed in London in the 18th century, he rose to his feet to honour Jesus, an incident cited to explain why a tradition of standing during its performance remains."
As we go over the names of Jesus found within this work, may it cause our own hearts to stir in worship to our Savior.
The Hallelujah Chorus starts out by using the term omnipotent. We praise God because He is all powerful. Webster's Dictionary defines omnipotent as, "Having complete or unlimited power." When we recognize that God Himself is in complete control and authority, we cannot help but humble ourselves under His greatness and might. We can praise Jesus that He, the Father, and the Spirit are One and they are fully Omnipotent.
Ephesians 1:19 says, "And what is the surpassing greatness of His power toward us who believe. These are in accordance with the working of the strength of His might."
Lois Tverberg from Our Rabbi Jesus shares that the Greek name "Christ" comes from Christos which means "anointed." It is equal to the Hebrew word mashiach, which means Messiah, "The anointed one of God." Jesus is God's Anointed One. Those who were waiting on the Messiah to come can rest assured that He came, His name was Jesus, and He has fulfilled every prophecy from the Old Testament about the coming Messiah. We can celebrate that Jesus is the Christ.
Matthew 16:16 says, "Simon Peter answered, 'You are the Christ, the Son of the living God.'"
The Jewish people were waiting for the coming King. The One who would rule over all. Jesus is called the King of kings. There is no one who compares to His greatness and His glory. The people of God wanted an earthly king, but no one was the perfect king. We have the Savior who wore a crown of thorns and was mocked in a robe, with the words, "King of the Jews" posted over His head on a criminal's cross. This did not stop Him from proving His royalty by His death and resurrection. We can worship the King of kings today by recognizing His reign and rule over our lives.
Royal.uk shares that the role of a king is sovereignty and to be a ruler over all the people. They state, "The Sovereign acts as a focus for national identity, unity and pride; gives a sense of stability and continuity." I love that; Jesus is our source of identity as King, He is what unifies us, He is who we worship, He gives us stability and continuity. Where an earthly king does this to the best of human ability, Jesus does it perfectly.
Revelation 19:16 says, "And on His robe and on His thigh He has a name written, 'KING OF KINGS, AND LORD OF LORDS.'"
Jesus is also described as Lord of lords. When we think about the concept of lord, we might reflect on a ruler or a person in a high position of authority. Webster's Dictionary defines lord as, "One having power and authority over others: a man of rank or high position." A lord has a position of leadership, sovereignty, and is honorable.
I think about the title of lord in Great Britain; there are men who hold ranks of this type of status. According to Parliament.Uk, "A lord has three main roles, to make laws, consider public policies, and hold government to account." This causes me to not only ponder Jesus as Lord in authority, but also in His role as Judge and Ruler of the Law. Jesus fulfilled the law and even gave us a New Covenant.
Jeremiah 31:33 discusses the new convent which Jesus would bring. It says, "'This is the covenant I will make with the people of Israel after that time,' declares the Lord 'I will put my law in their minds and write it on their hearts. I will be their God, and they will be my people.'"
When we think of the magnitude of the Old Covenant having the Ten Commandments and the laws of the Lord being fulfilled in Jesus, we rejoice. After Jesus ascended into Heaven, He sent His Holy Spirit to all who believe in Him. The Spirit is the gift that guides us in the law of the Lord. When we accept Jesus' sacrifice, we have become not only people of God, but children of God.
Revelation 19:6 says, "Then I heard something like the voice of a great multitude and like the sound of many waters and like the sound of mighty peals of thunder, saying, 'Hallelujah! For the Lord our God, the Almighty, reigns.'"
As we reflect on the omnipotence, Christ-hood, Kingship, and Lordship of Jesus, may we be in awe and amazement. May we allow the words of the Hallelujah Chorus to motivate our hearts into true worship to our Savior. This Christmas, may we not just listen mindlessly to this timeless masterpiece, but may we soak in the holiness and respect of our greatest gift in life.
As the final word repeats itself five times, may we join in singing along with the choir, "Hallelujah! Hallelujah! Hallelujah! Hallelujah! Hallelujah!"
More from this author
7 Short Bible Studies to Prepare Your Heart for Christmas
How Can We Glorify God through Sisterhood?
Special Ways to Serve as a Family This Holiday Season

Photo credit: ©Getty Images/monkeybusinessimages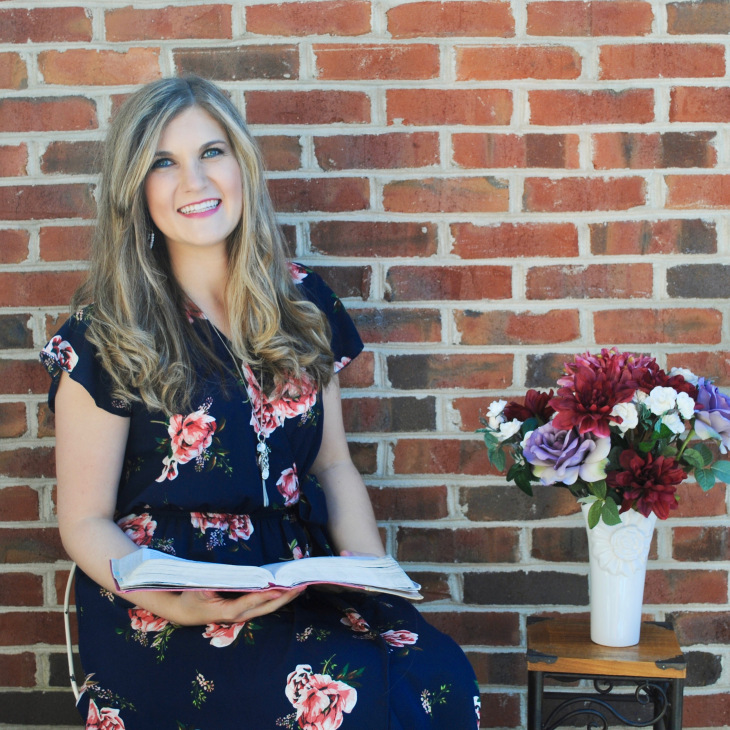 Emma Danzey's mission in life is to inspire young women to embrace the extraordinary. One of her greatest joys is to journey with the Lord in His Scriptures. Emma is a North Carolina resident and green tea enthusiast! She is married to her husband Drew and they serve international college students. She enjoys singing, dancing, trying new recipes, and watching home makeover shows. During her ministry career, Emma recorded two worship EP albums, founded and led Polished Conference Ministries, ran the Refined Magazine, and served in music education for early childhood. Currently, she is in the editing stages of her first two writing projects: a Bible study on womanhood and a non-fiction book on singleness. You can visit her blog at emmadanzey.wordpress.com